Josh Murray's 2001 Mazda Tribute
Items installed:
Installation Description
I recently purchased a Mazda Tribute and knew that the first thing that had to happen was to replace the less-than-acceptable stock system. I have installed many systems in the past so rather than daunting, this was something to look forward to. My main goal was to achieve great sound for all music types while maintaining the main purpose of the Tribute, cargo space. I wanted an install that was fairly rugged and could sustain the abuse of normal SUV life and still look and sound great.To reach this goal, I decided to sacrifice the spare tire and utilize that space for the sub and the amp. I would use the stock location for the deck and put separates in the front doors with stock size in the door and customized tweeter pods in the A pillars. The deck was a no-brainer thanks to Crutchfield's great dash kit. The Alpine is great and has MP3 ability and subwoofer level control. The Infinity 5x7 separates have an amazingly tight sound, the woofers are some of the few with a depth to fit the Tribute front door and the color matches the interior. The woofer dropped right in, the tweeters took some customizing. I custom built a box for the sub to fit in half of the spare tire space. The Infinity Perfect sub is just that, perfect. I can't believe how much bass this single 10" can produce! I then used the other half of the spare tire area for the amp rack. The Infinity Reference 7541 completed my Infinity system and had a great amount of power for the money. The front two channels are for the front speakers, the rear channels are bridged for the sub and the rear door speakers run off the Alpine for fill. I fabricated a false floor that is the same level as the original floor out of 3/4" MDF and matching vinyl so now when the stock carpet is down there is no sign of a system. It's also durable enough to have no worries when throwing stuff in the back. This Infinity system (can't forget the Alpine head) couldn't have turned out more 'Perfect'!
Q&A Section
Why did you decide to upgrade your A/V system?
It was a must with the pathetic stock system. I also look forward to that with every new car.
What's the first thing you show people about your installation?
The great sound and then the custom rear floor/amp rack.
Why did you choose these products?
Cohesion (fun to have the all Infinity system), price, sound.
What was the most difficult part of the installation?
Fabrication.
What plans, if any, do you have for future upgrades?
An iPod adaptor.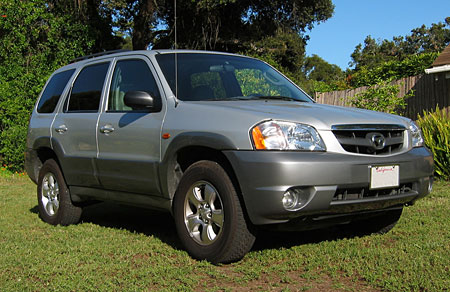 The Tribute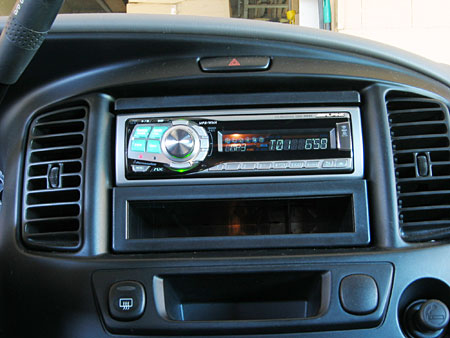 Alpine head unit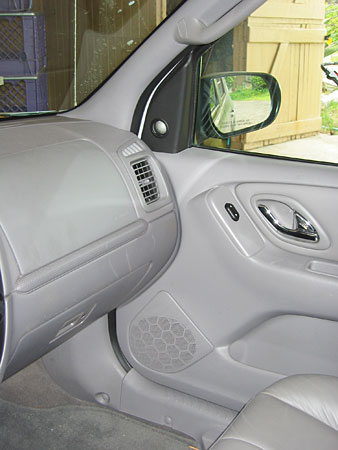 Door speakers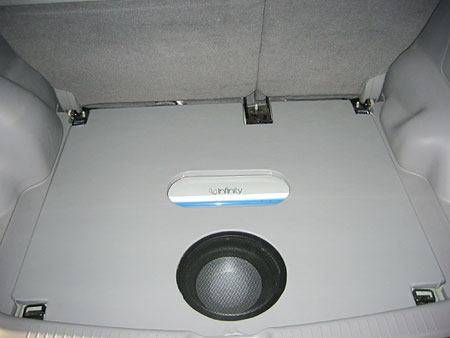 Rear Floor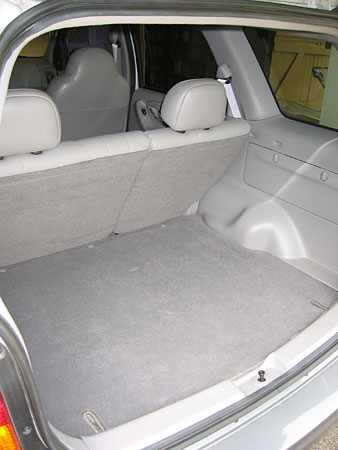 You'd never know!