Michael Paquin's 1995 Toyota Camry
Items installed:
2 6 1/2 4-way Sony Xplod Front Speakers (XS-R1641 )
500 Watt Sony Xplod Amp Powering Rear Speakers (XM-504Z)
2 Audio Pipe Amp Wiring Kit
2 RoadMaster Tweeters
1 Farad VR3 Cap (VRPC1000)
Installation Description
All the installation was easy except cutting the holes out from the front grill so people could see the speakers. Mounting the cap in the back and mounting the amps to a sheet of diamond plate was also tough.
Q&A Section
Why did you decide to upgrade your A/V system?
I wanted to get into modifying cars but only having a Camry, I could not modify it with looks so I started with sound.
What's the first thing you show people about your installation?
What's in the trunk. I think I did a nice job on it.
Why did you choose these products?
At first for the price. A lot of people think Sony is the easy way out and have problems, but I have not found any thing wrong with them.
What was the most difficult part of the installation?
Installing the door speakers.
What plans, if any, do you have for future upgrades?
A new projects car.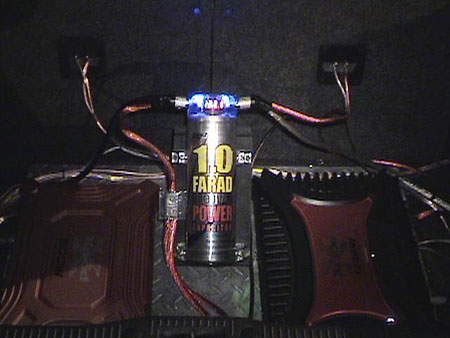 The Trunk!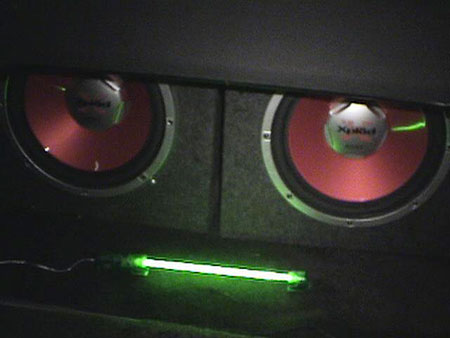 The Subs!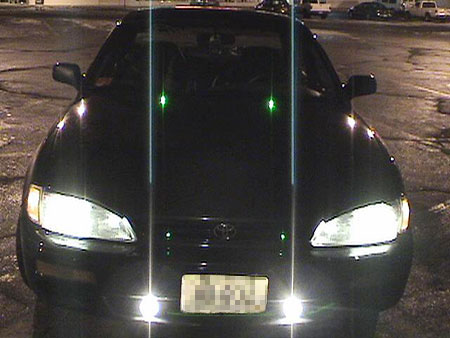 The Car!