Curtis Ramsey's 1997 Nissan Maxima
Items installed:
Alpine radio
Kenwood eq/crossover
streetwires fuse block
Installation Description
I started with the installation of the headunit and equalizer. With the wiring harness and installation kit that Crutchfield provided, it was a cinch. Then I installed the front door speakers with the instructions provided for a simple job. In the trunk I installed 2 amps and subwoofers with a cap for extra power. I followed the wiring procedures from the instructions and had a few technical problems, but the tech advisors have done their job. The final product is a beautiful sounding system that fits in the car perfectly.
Q&A Section
Why did you decide to upgrade your A/V system?
For better sound quality
What's the first thing you show people about your installation?
The perfect blend to the interior
Why did you choose these products?
Good quality and warranty
What was the most difficult part of the installation?
Running the rca jacks to the rear
What plans, if any, do you have for future upgrades?
Maybe a tv in the dash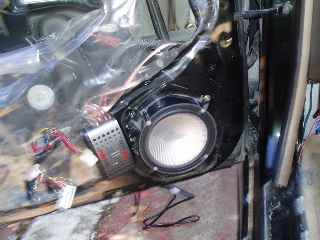 The Polk components in the doors.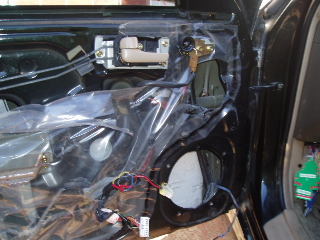 This space wasn't empty for long.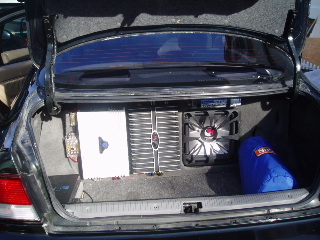 The trunk is full of show, go, and boom.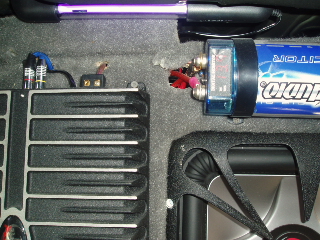 A close shot of the clean install.