Dusty Ryan's 2005 Toyota Tacoma
Items installed:
Eclipse AVX2494 CD,MP3,DVD player
4 Kicker Solo-Barric L5 8 in custom built box
Orion 600D amp
Installation Description
I started with the Eclipse head unit, but at the time no one made a dash kit for my truck. I had the face of the stock radio cut, filled in, and painted. Then I installed the 4 Kicker subwoofers behind the back seat in a custom box with the Orion amp mounted on the box. For those of you who don't know, there is hardly any room in these trucks, and my only option was to go with 8" woofers and put them behind the seat. Then I installed the 2 Polk Audio component systems and hooked them up to the Profile amp which is located under the driver's seat. I placed the tweeters in the rear in the upper corners.
Q&A Section
Why did you decide to upgrade your A/V system?
I do a lot of traveling, sometimes across the country, so I wanted a nice system to make my drive more enjoyable.
What's the first thing you show people about your installation?
The touch screen monitor and then the 4 subs.
Why did you choose these products?
I have heard nothing but great things about them and I recently had a Profile amp in a previous car.
What was the most difficult part of the installation?
Making the face of the stock radio into a dash replacement.
What plans, if any, do you have for future upgrades?
Just to add an iPod interface.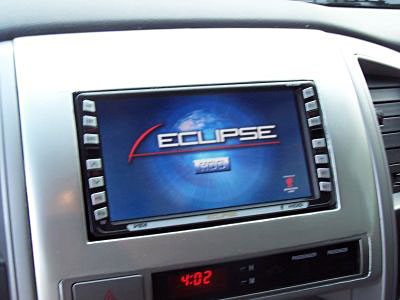 Thats the stock radio face.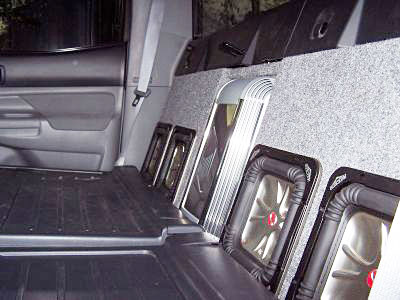 4 Kicker subs in custom box made by SunsetEast Graphix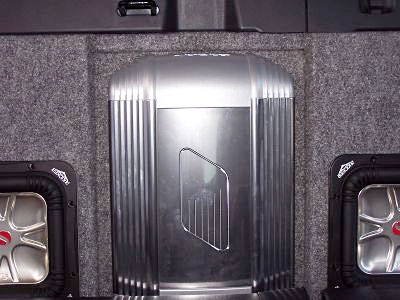 Orion 600D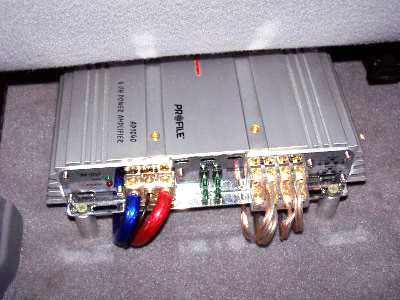 Profile AP1040 under drivers seat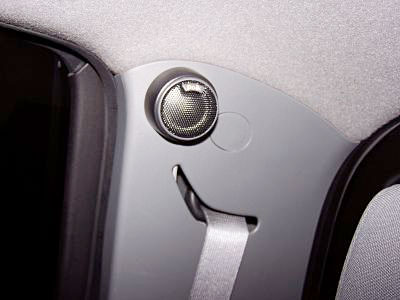 Polk tweeter in back seat