Anthony Tahen's 2003 Jeep Grand Cherokee
Items installed:
Installation Description
I didn't install the speakers myself, but I did the head unit, subs, and amplifier. I was lazy with the amplifier. Instead of drilling a hole through the firewall, I found an area on the undercarriage to send the wire through, and threaded it through a hollow area under the passenger side front door. The area required a little bit of drilling to get the wire through, and there was a hole with a cap on it that I removed. After that, I just stuck it under some of the carpeting, under the backseat, and into the back area to the amplifier.
Q&A Section
Why did you decide to upgrade your A/V system?
Driving on the highway in a Jeep, you hear a LOT of wind noise, resulting in turning up the volume. Problem is, turning up the volume on a stock Jeep stereo distorts the sound a lot.
What's the first thing you show people about your installation?
It used to be the 12 inch subs pounding in the back, but now it's the USB port on the head unit.
Why did you choose these products?
My friend helped me choose the subs, the amp I got used for a good price, and the headunit has a USB port which I fell in love with at first sight.
What was the most difficult part of the installation?
The amp wiring, since I didn't have a good drill bit.
What plans, if any, do you have for future upgrades?
No plans, but I know when I have the money and I see something I like, it will be hard not to buy more.
I love this car.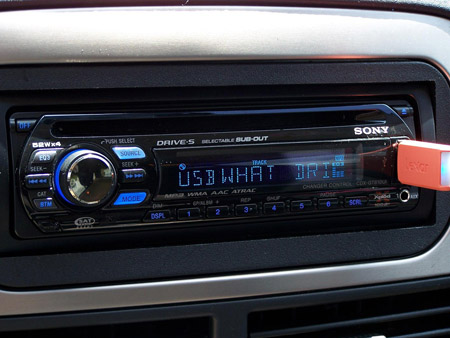 USB port on a head unit should have been done a loooong time ago.
3 way Pioneer speakers.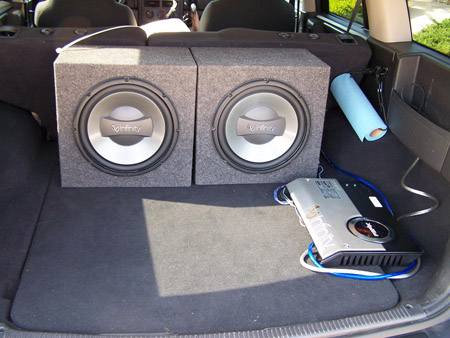 Nice big subwoofers.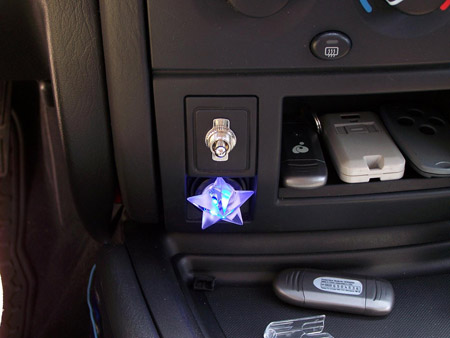 I attached this to the remote wire to the amp in case I don't want Zeus's thunder inside my car.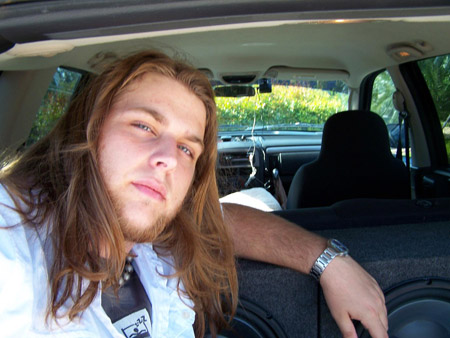 Sadly, my best photo looks ideal for some teen blog website.