Michael Thoreson's 1999 Pontiac Grand Am
Items installed:
Installation Description
I have installed all the components myself and have stayed within the Alpine brand name with all of my components, that equal to be a system of about 700 watts total. The 9827 headunit puts out all the signal I need and the sound quality of the headunit is better than the reviews made it out to be. Soon I plan to add a Sony PS2, and two monitors, to use the auxillary input that aren't being used with the current setup.The MRD-1000 Amplifier is the biggest amp I've ever owned, and seen for that matter! When I received this amp, I was very impressed with the overall look of it, and could tell that it had a lot of power, enough for the two 10's I planned to push with it.The two SWE-1041 10" subwoofers are the best boom-for-the-buck. When I got everything set up in my car, and turned up the volume, they sounded really crisp for bass, and when they were broken in (properly-according to the manufacturer's instructions) they hit harder and louder than most of my friend's Kicker L5's!Overall I have been very pleased with all of my Alpine gear that I have bought through Crutchfield, and the best part is, I was very pleased with the first stereo that consisted of all Rockford Fosgate. I bought those components from here, too, and I couldn't have been happier with any of them.
Q&A Section
Why did you decide to upgrade your A/V system?
Because bigger isn't always better it's just the best sound, and that everyone has stock; you have to upgrade to be different.
What's the first thing you show people about your installation?
I show off my headunit first.
Why did you choose these products?
I don't like to mix-and-match components, unless it's my home audio, and my car isn't my home so, I went with a company that manufactures all the components. They usually sound the best that way.
What was the most difficult part of the installation?
The headunit. There were just that many wires. You have to find a place to put all of them.
What plans, if any, do you have for future upgrades?
I plan to add a PS2, three monitors, Apple iPod, another Type E sub, amp, and maybe upgrade the interior speakers.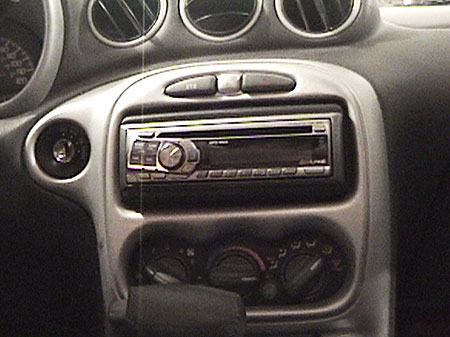 Control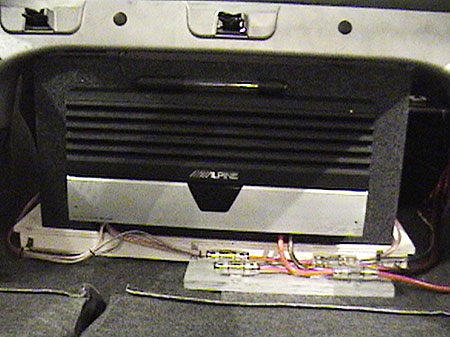 Power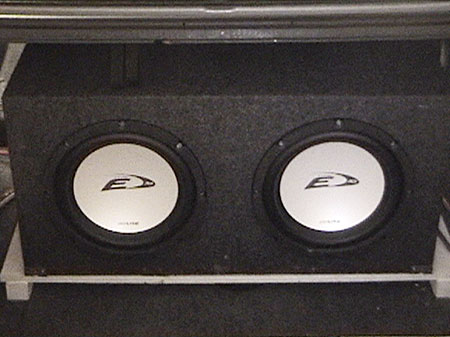 Loud