Ireneusz Tomaszczyk's 1995 Lincoln Mark VIII
Items installed:
Polk 4x6 component rear
3 12" Punch Power DVC subs
1 Rockford Fosgate 1000W Punch Amp
1 500W 4Ch Rockford Fosgate Punch
1 400 4ch Rockford Fosgate punch amp
2 1 farrad capacitors Rockford Fosgate
Kenwood Headunit mp3 player
Kicker 3-way crossover
2 gauge streetwires cables all around
4 Fanatic Q tweeters
Polk 6.5" Midrange speakers rear deck
1 Yellow Optima battery in trunk
Installation Description
Preparation of the whole system took like 2 months. We used Dynamat to eliminate the sound vibration from doors and panels, then we took all the components and started installing the system into the car. After that we started wiring the car, and that's how it went.
Q&A Section
Why did you decide to upgrade your A/V system?
I like to listen to music and the OEM sound was too poor in quality, so I decided to upgrade.
What's the first thing you show people about your installation?
The sound quality inside the car.
Why did you choose these products?
I chose the Rockford Fosgate because of value and quality.
What was the most difficult part of the installation.
Wiring the all amplifiers and making whole system work as it is now.
What plans, if any, do you have for future upgrades?
Thats all I wanted to install in this car.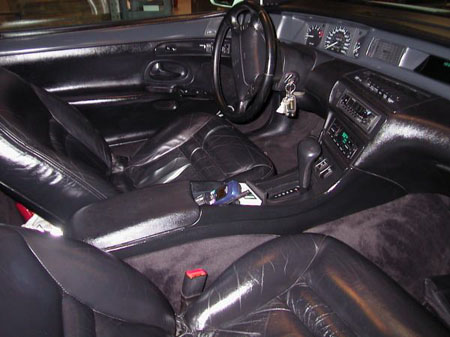 Interior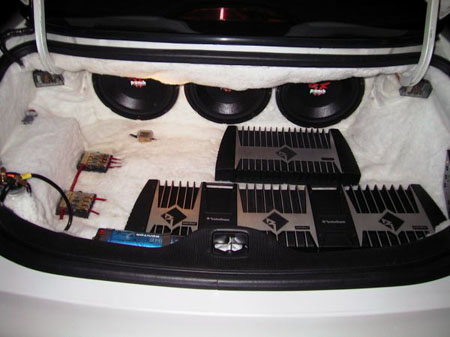 Inside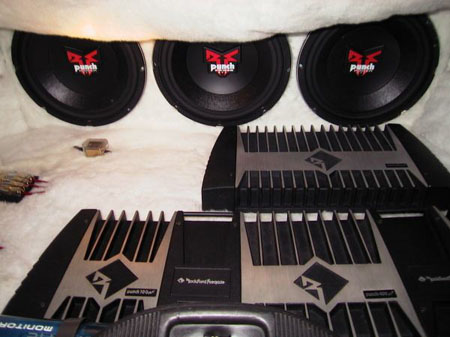 Inside 2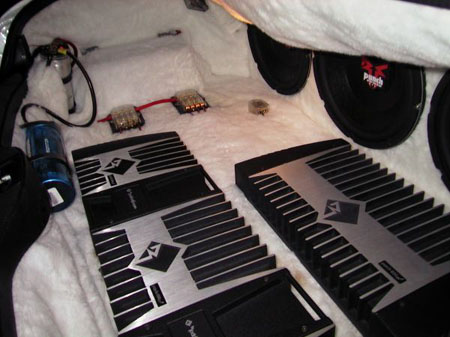 Inside 3