Michael Wiener's 2005 Subaru Outback XT Wagon
Items installed:
JL Audio CleanSweep OEM DSP
Installation Description
Because the climate controls are built into the radio in the new Outbacks, I felt like I was unable to upgrade my radio. Then I found the CleanSweep, which takes a speaker level input, adjusts the EQ to flat, and outputs a clean line level. This allowed me to use aftermarket equipment on everything else. The Polks fit in the doors with minimal modifications and the high quality patch cables and speaker wires are noise free. The Profile amp is loud and small, hidden under the passenger seat. The Dynamat virtually eliminated any vibrations in the doors. They even sound better physically, closing with a solid thud.
Q&A Section
Why did you decide to upgrade your A/V system?

I can't deal with poor factory radio performance.

What's the first thing you show people about your installation?

The only visable part, the CleanSweep's volume control next to the stock radio volume.

Why did you choose these products?

For fit, quality, and price.

What was the most difficult part of the installation?

Running speaker wire from the amp to each of the doors.

What plans, if any, do you have for future upgrades?

I want to mount another amp under the driver seat to power a custom enclosed sub in the back.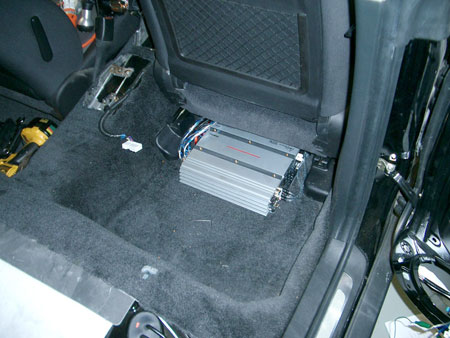 The amp is hidden under the front passenger's seat.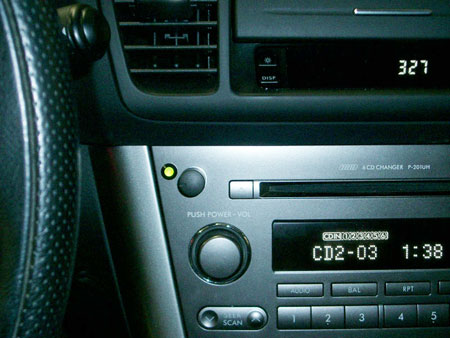 The CleanSweep volume knob and status light mounted on the factory stereo.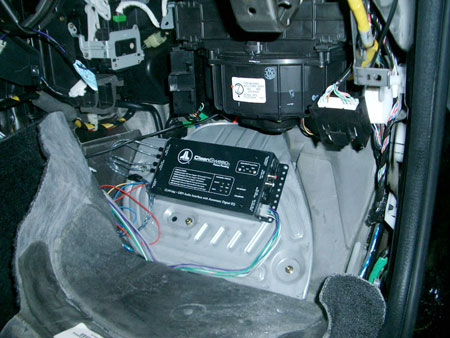 The CleanSweep sits at the passengers feet under the carpet.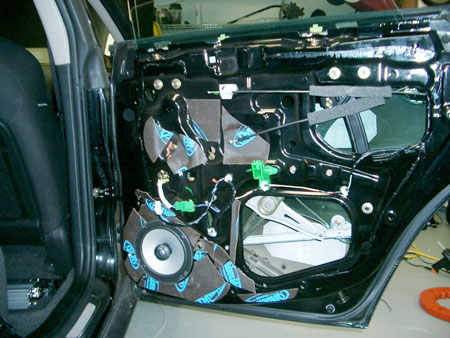 A shot of the right rear door with Dynamat and the Polk db650.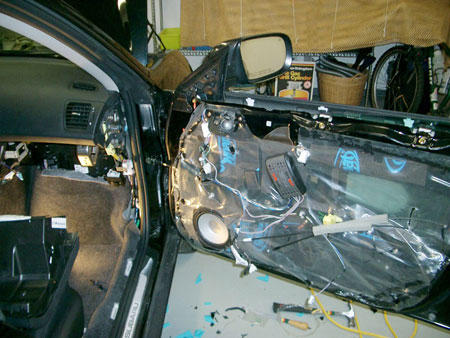 The front passenger's door with full Dynamat and the Polk db6500 components.