A "double-DIN" dash means options
Two great kinds of stereos for a 4" tall dash opening
Heads up!
Welcome to this article from the Crutchfield archives. Have fun reading it, but be aware that the information may be outdated and links may be broken.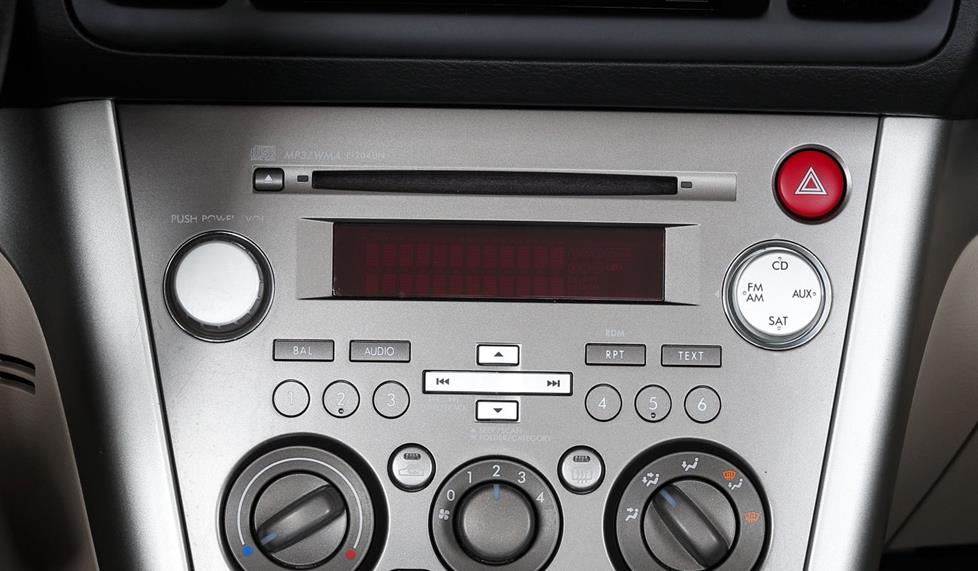 Vehicles with dashes that'll accommodate 4" tall receivers open up tons of possibilities for anyone looking to upgrade. Most double-DIN car stereos out there offer lots of source options and advanced sound controls. So really, which one you choose could end up being purely a matter of style. Maybe you want sleek and subtle with a tall, double-DIN CD receiver. Or maybe you want your dash to make a high-tech statement with a touchscreen receiver.
The Subaru's factory look
To illustrate the difference between the two main options, we had some fun in the dash of a 2009 Subaru and tried out a couple of Pioneer double-DIN stereos: an FH-X820BS CD receiver, and an AVH-X5700BHS DVD receiver. The Subaru's factory stereo was our blank canvas. Check out this gallery to see how each transformed the look of the Subaru's dash.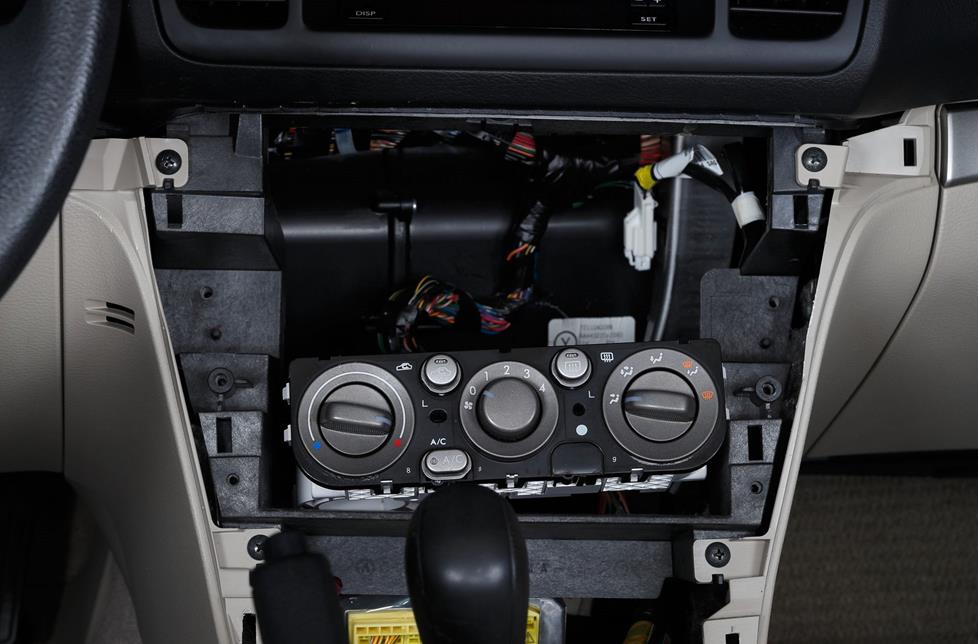 The Subaru's dash disassembled
Here's the space that was left after removing the factory stereo. Roomy! This kind of space means there's lots of room for the various cables and harnesses that go along with installing a new car stereo.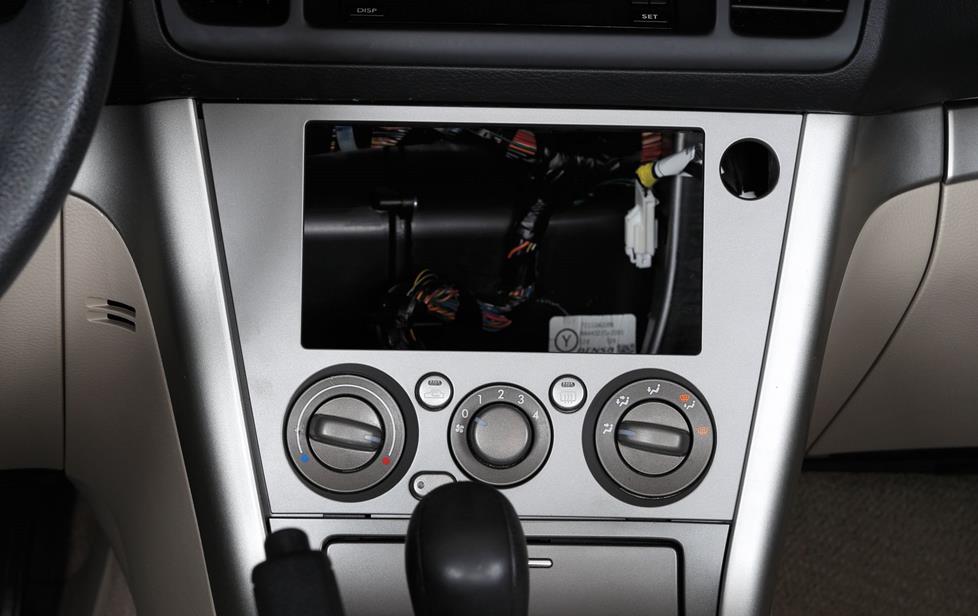 The mounting kit without a stereo
The dash mounting kit we carry for the 2012 Subaru blends perfectly with the interior design. Here it is without a stereo.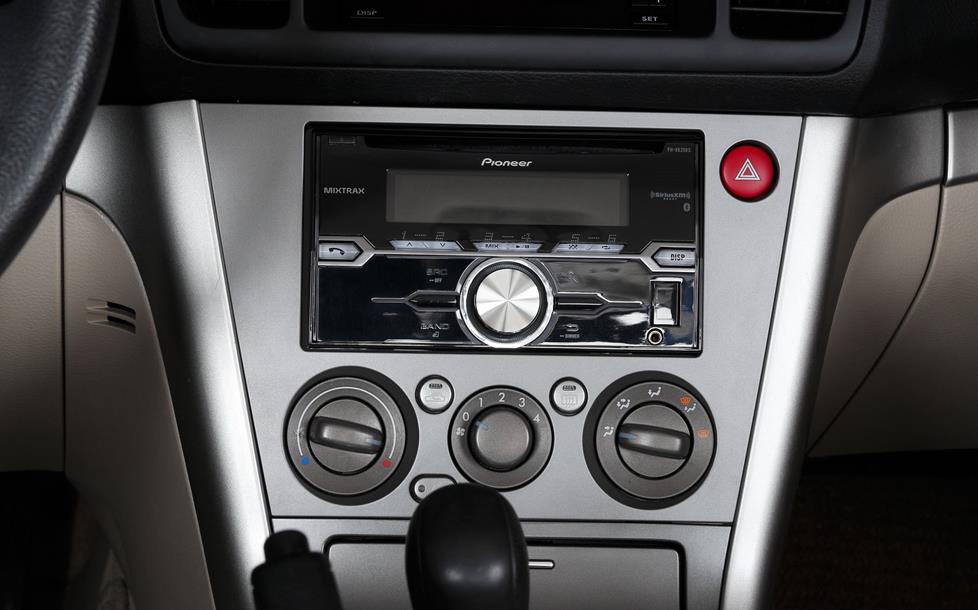 The Pioneer FH-X820BS CD receiver
Sleek and subtle — the FH-X820BS looks like a high-end factory option. It's loaded with performance features, too.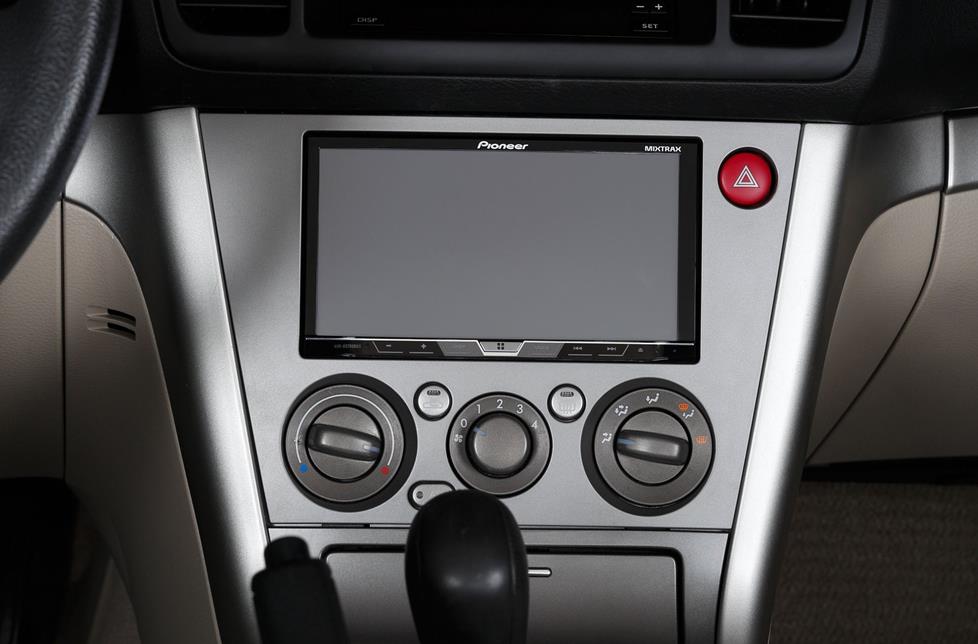 The Pioneer AVH-X5700BHS DVD receiver
Touchscreen stereos look great in most dashes, and the AVH-X5700BHS is no exception. It's high-tech while maintaining stylistic refinement.
Find out what fits your car
Use our Outfit My Car tool to see which stereos will fit in your car, then give us a call or contact us via chat or email, if you'd like some help picking out the best one for you.