Car stereos go extra large!
Floating screen stereos fit more vehicles than ever
ar stereos with displays the size of tablets have arrived at Crutchfield, and that's good news for more car owners than ever. If you've been craving a big screen stereo for easy source selection while driving, car audio legends like Alpine, Pioneer, Sony, and more offer some seriously sleek solutions.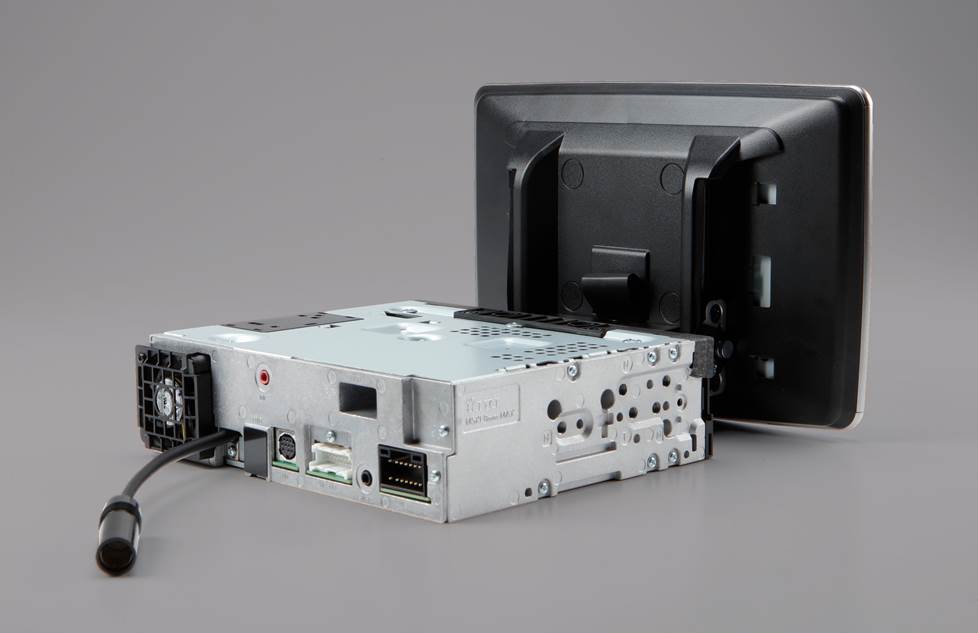 Thought you couldn't add a touchscreen? Think again!
There's a lot to be excited about when it comes to car stereos with oversized touchscreen displays. Striking resolution and responsive control make these stereos a joy to use. Plus, built-in essentials for smartphone integration and voice control like Apple CarPlay® and Android Auto™ look great on a big screen. But the most satisfying development here is that most of these car stereos fit dash openings that previously couldn't accommodate touchscreen receivers. Use our vehicle fit tool to explore your options.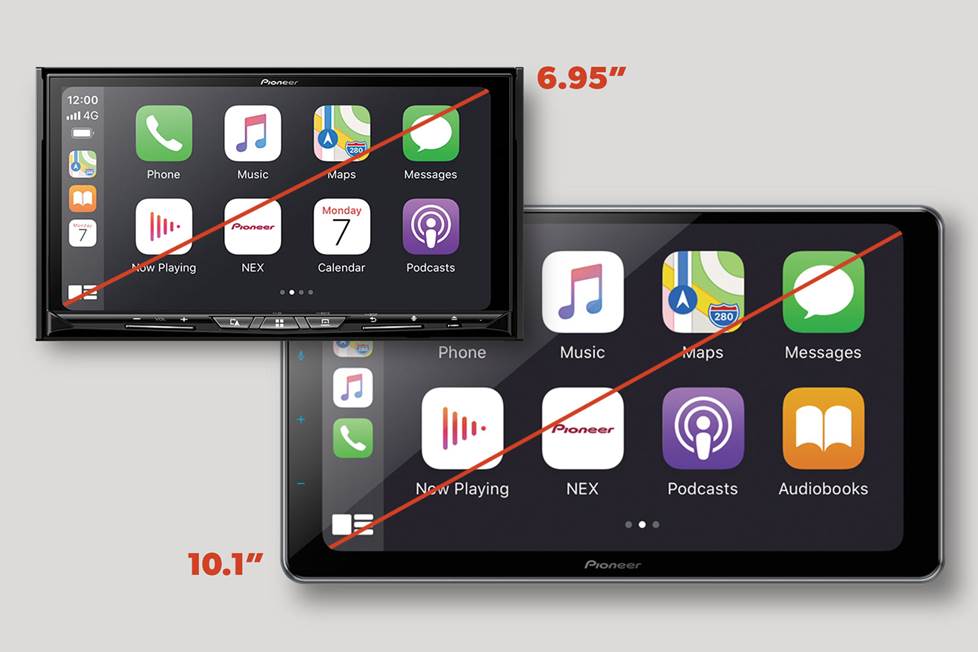 Is a floating display right for you?
Because the display of these special stereos "floats" in front of your dash, it's important to evaluate the layout of your air vents and any other controls around where your radio lives. No dash layout is the same. So, receivers with oversized screens, like the Sony shown below, prioritize adjustability.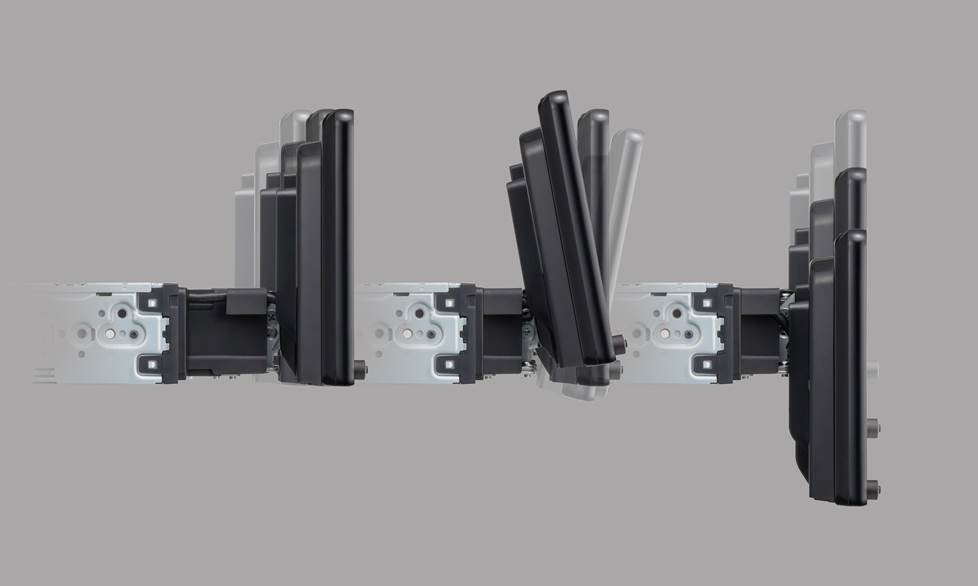 When you install your stereo, you'll have angle, depth, and height adjustability so you can secure the perfect fit. It's important to note that these adjustments must be done before your stereo is affixed to any dash kit you'll be using. You won't be able to easily adjust it after the fact, so you'll want to think about the layout as you do the installation.
A wide selection of stereos with floating displays
This category of car stereos is evolving with frequent additions, but here's a quick sampling of some of the coolest options so far.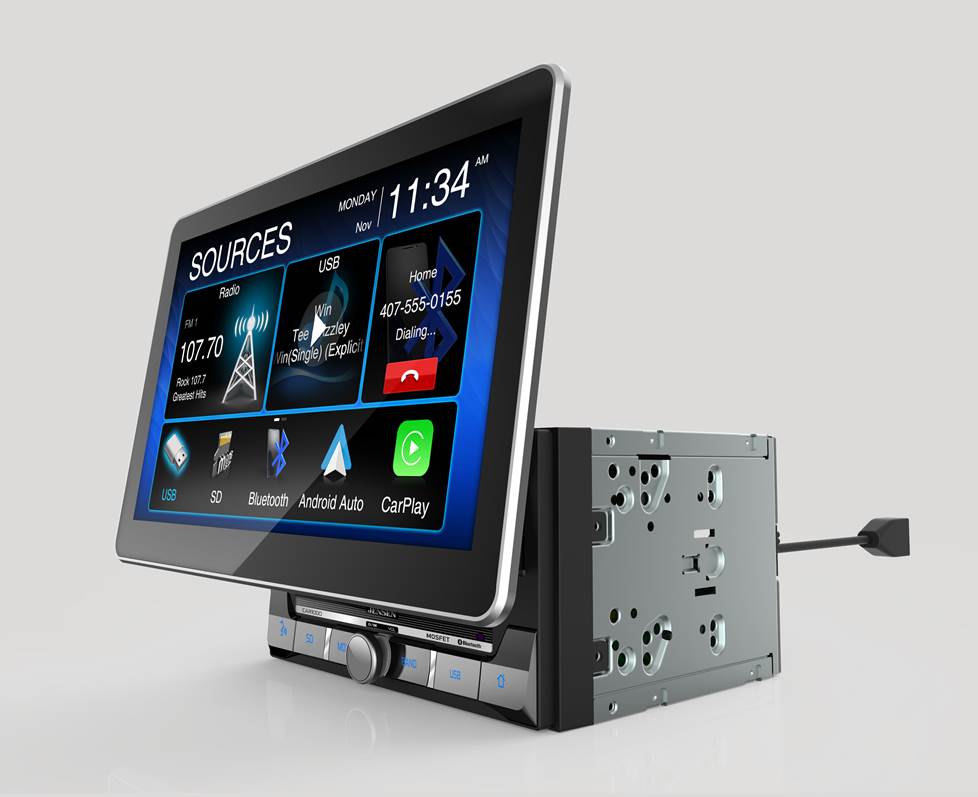 An affordable option from Jensen
Jensen's CAR1000 digital media receiver offers nice compatibility with your smartphone for the most affordable price tag in this category. You'll get USB inputs for phone charging as well as preamp outputs to incorporate an aftermarket amp and build a solid system — all with a 10.1" touchscreen display.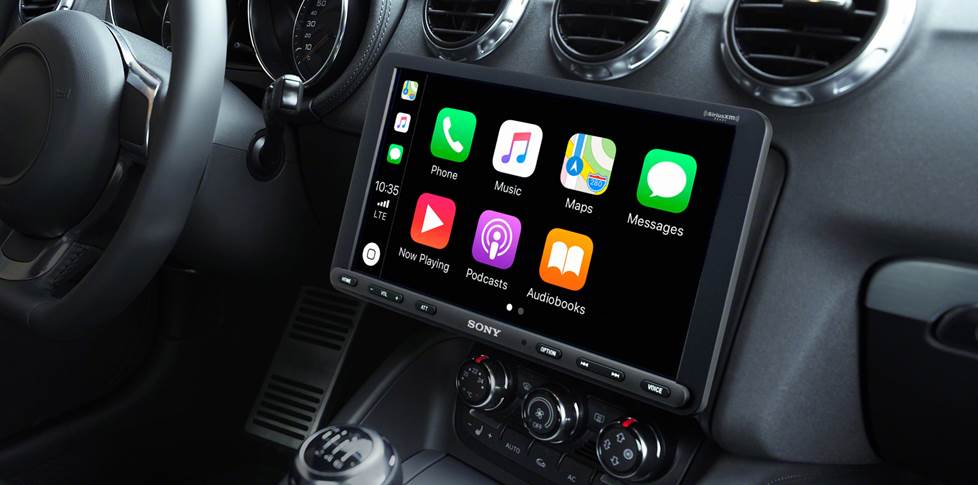 Souped-up Sony stylings
I've always enjoyed Sony's approach to digital multimedia receivers. Their streamlined menus and layout make selecting sources and adjusting settings downright breezy. Their XAV-AX8000 brings that same thinking to a 8.95" screen. With 20 watts RMS of built-in power, 5-volt preamp outputs for system-building, awesome smartphone integration, and a 3-year warranty, Sony's entry into the oversized category offers a whole lot of bang for your buck.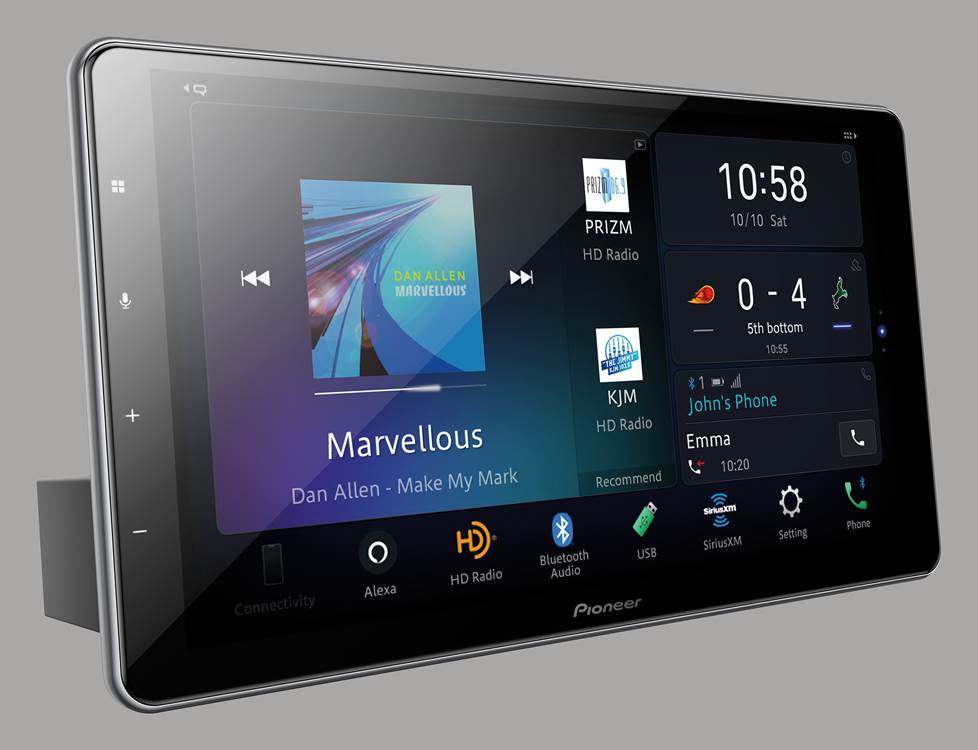 Pioneer provides a tablet look and feel
In the case of their DMH-WT8600NEX, the 10.1" capacitive HD touchscreen display looks gorgeous. And as you'd expect, Pioneer builds in excellent audio controls and loads of features, including Amazon Alexa compatibility and inputs for two cameras. I previewed Pioneer's other stereos in this series and was impressed by the sturdiness and striking beauty of their displays as well.
If you're not quite ready for the 10.1" display, Pioneer offers stereos car stereos with 8" and 9" floating displays as well.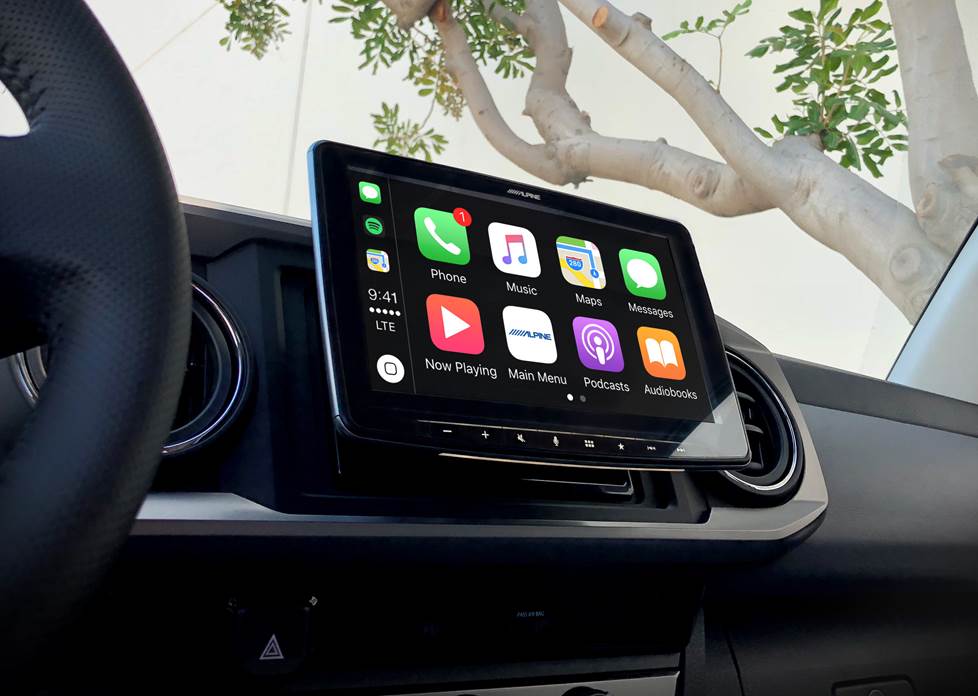 Alpine knows no bounds
Alpine has always taken great strides to bring awesome features to popular vehicles, and their Halo9 Series forged a path for all receivers to follow, offering the first oversized display of its kind and customizing it for vehicle-specific use. Antonio, a Crutchfield Advisor who installed the ILX-F309 receiver in his Toyota Camry, has been especially impressed with the responsiveness of Alpine's 9" touchscreen display.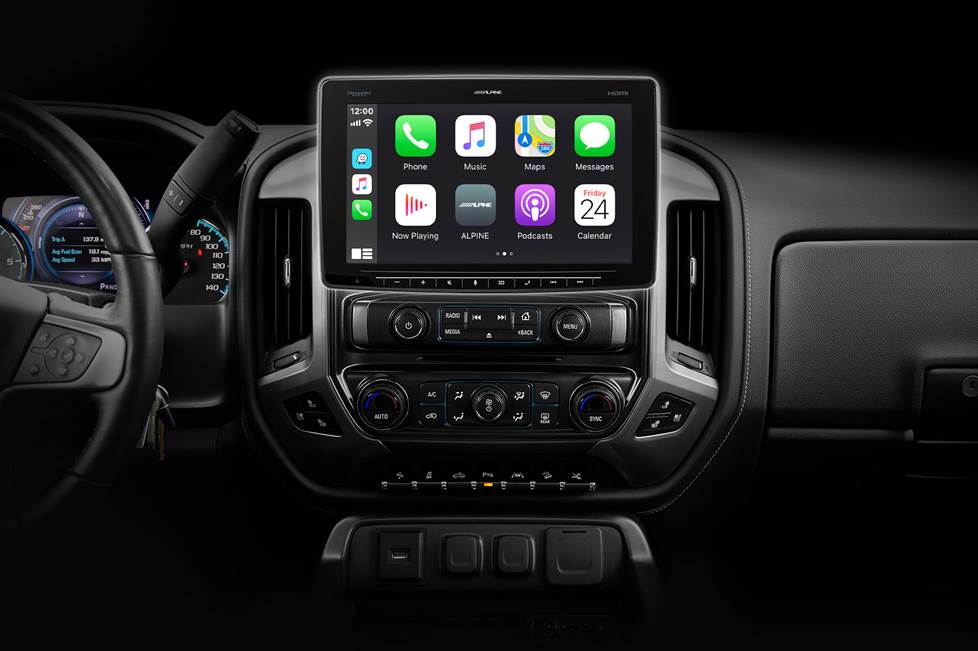 And if that's not big enough, Alpine equipped their newest Halo receiver — the stunning ILX-F411 — with an 11" display! Compared to the ILX-F309, the ILX-F411 lets you customize your display, but you'll lose HD Radio® compatibility, the ability to add Alpine's Truck Accessory Controller, and certain interface controls only available on the ILX-F309.
Got BIG questions?
If you need help determining if a floating screen car stereo is right for you, give our Advisors a call. You can also confirm fit for any of the above stereos by using our vehicle selector.
Last updated 7/20/2020