Headphone amp buying guide
How to get better sound from your headphones
o you plug your headphones directly into your phone or computer? There's something you should know. You probably aren't getting the best possible performance from your headphones.
A headphone amplifier can drive your headphones to their top potential. When I try new headphones, I always connect them to a good headphone amp so that I can hear them at their best.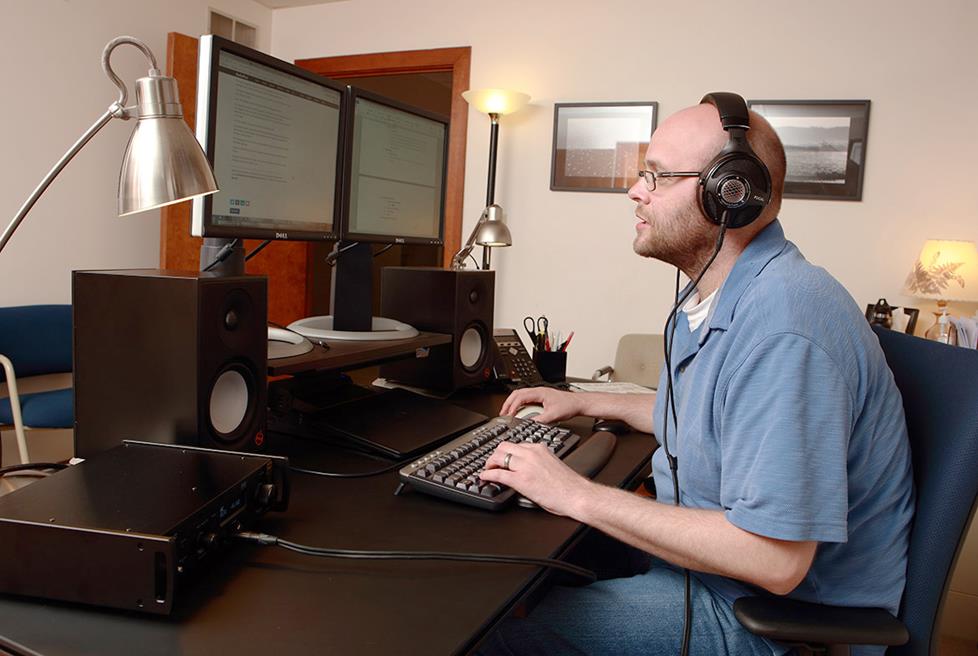 I used the powerful TEAC UD-503 headphone amp to try out the super-premium Focal Utopia headphones.
What is a headphone amp?
All headphones need power. They get it from a headphone amplifier. EVERY device with a headphone jack has a headphone amp inside.
There's even a tiny amp inside your smartphone — but that one is weak, an afterthought compared to the other circuitry stuffed inside your phone. When you invest in a good pair of headphones, it's worth getting a dedicated headphone amp.
Headphones are essentially tiny speakers — more robust power generally means better sound. A good headphone amp can even punch up a pedestrian pair of headphones. And I've heard them take super high-end headphones to the next level.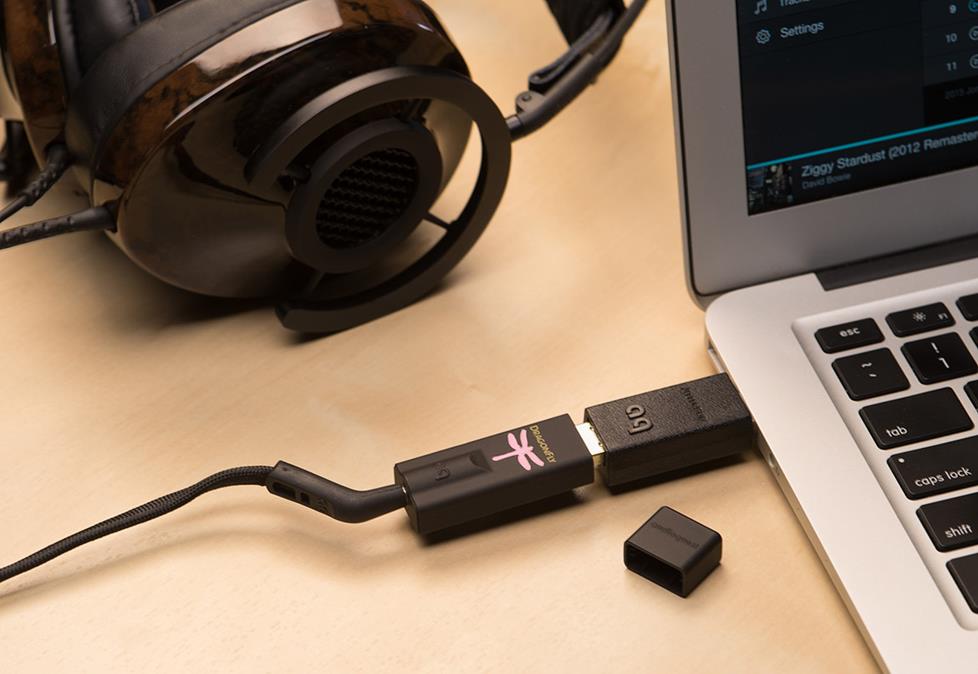 The AudioQuest Dragonfly® Black v1.5 is our best-selling headphone amp, thanks to its portable size and bang-for-your-buck performance.
I don't listen to music at high volumes…why would I need extra power?
Sure, headphone amps can make headphones play louder. But focusing on volume ignores the larger advantage. I recently spoke with Dave Bar, a now-retired Crutchfield writer who was one of my mentors when I first started. I asked him about headphone amps.
"You know, it's like having an engine with plenty of horsepower under the hood," Dave said. "Even if you never drive 200 miles per hour, it enhances the performance of your vehicle when you really need it – like when you have to merge onto a busy highway."
Or in the case of a headphone amp? "You need your headphones to handle large sonic peaks in your favorite songs," Dave told me, "effortlessly and without distorting."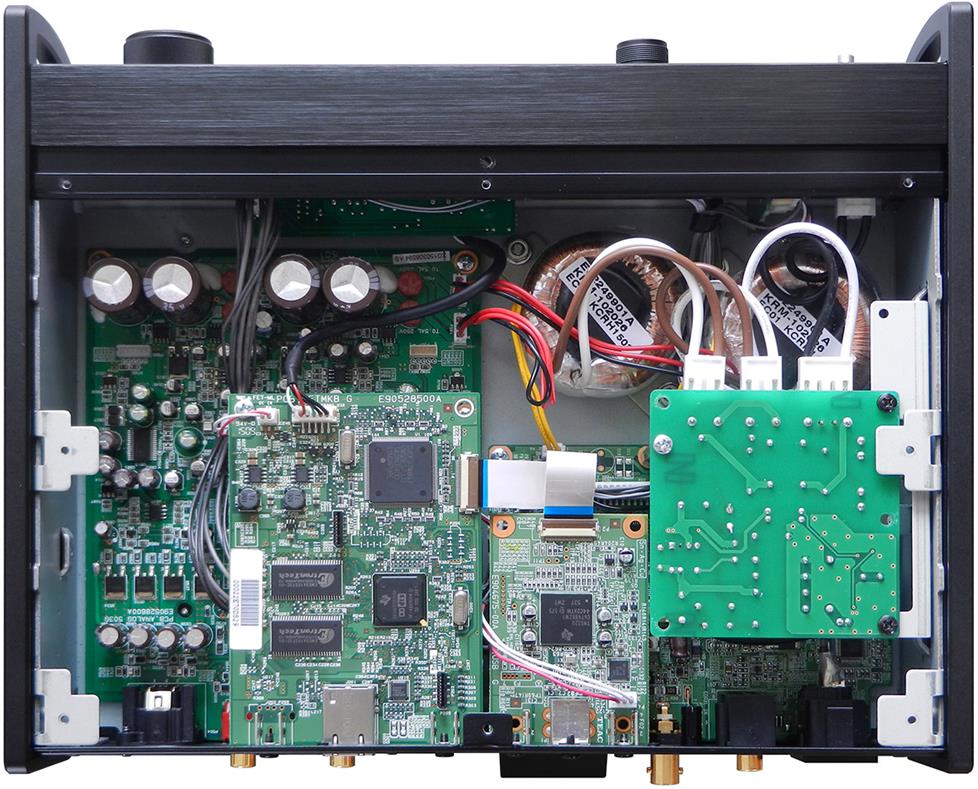 You'll find top-notch audio circuitry and plenty of power inside high-performance headphone amps.
What specific sound improvements should I hear?
The first thing most people notice when they add a decent headphone amp is deeper, more-precise bass. Also, highs typically sound smoother and more natural.
"I usually feel there's more overall clarity and musical transparency," Dave said.
What you need to know about DACs
If you mainly listen to digital music from your computer or smartphone — let's face it, most of us do — you'll want a headphone amp with a built-in DAC (digital to analog converter). Good news: most headphone amps have them.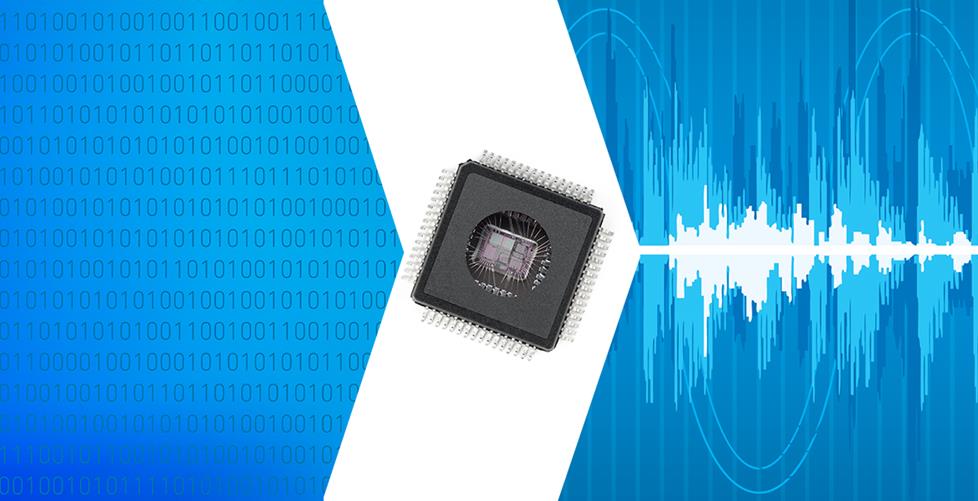 A DAC turns the 1s and 0s of a digital music file into sound for playback over speakers or headphones.
A DAC is a chip that converts signal output from your streaming or downloaded tunes for playback through your headphones or speakers. In order to get the benefits of a DAC, you'll need to connect your music source using a digital audio cable (see "music source connections" below).
What should I spend on a headphone amp?
While there's no exact formula, I'd shoot for at least 25-50% of the amount you spend on your headphones. The headphones themselves are the most important link in the audio chain. But you want to ensure they have enough power to do their thing.
A cost-efficient step into high-end audio
If you're worried about an amp adding cost to your headphone setup, consider this: a high-quality headphone rig is the most cost-effective route to audio nirvana. They're relatively affordable compared to a high-end stereo system.
Plus, they're neighbor- and apartment-friendly. They don't take up much space and you can listen whenever you want, as loudly as you want (just give your ears a break — prolonged exposure to music at loud volume can damage your hearing).
If you're thinking about buying high-end headphones, you'd be crazy not to get a high-end headphone amp, too.
A good headphone amp can also serve as the foundation of a more complete hi-fi system. (This may be why some people say "headphone preamp," rather than heaphone amp.) Connect a good pair of powered stereo speakers to the preamp outputs of a model like the Marantz HD-DAC1 or the Klipsch Heritage. Now you can listen with or without your headphones.
Want to include a turntable in your compact home audio system? Look for a phono preamp/headphone amp combo.
Other than cost, how do I find a good match for my headphones?
Headphone connection(s)
Choose an amp that has the right output for your headphones. Otherwise, you'll need an adapter to connect them. Most headphones require either a 3.5mm miniplug connection or a 1/4" connection. Some high-end models use a balanced connection.
Music source connections
Make sure your headphone amp has the inputs you'll need to connect to your music sources. If your amp also has a DAC, you'll need to make a digital connection with a digital cable (optical, coaxial, or USB). If you're making an analog connection to your music source, get a stereo RCA cable or mini-to-RCA cable.

The Cambridge Audio DacMagic Plus features a plethora of digital and analog audio connections.
Impedance
Headphone impedance is a complex topic that could easily take up this entire article. For the sake of simplicity, think of it as how much power is required to coax a good performance from the headphones.
Generally, lower-impedence headphones require less power to drive, so you don't need to feed them too much. Higher-impedence headphones need more power, so you want to make sure your headphone amp is up to the task.
We list headphone impedance on our product web pages whenever it's available from the manufacturer. The same goes for the headphone amps and recommended "minimum headphone impedance." If these numbers sync up, you should enjoy a full, flat frequency response. Not sure? Contact us.
Gain switch and selectable impedance
Some headphone amps have a "gain switch" or "selectable impedence" dial that helps ensure the power properly matches up with your headphone's impedance. These amps are more versatile, so they can work together with more headphones.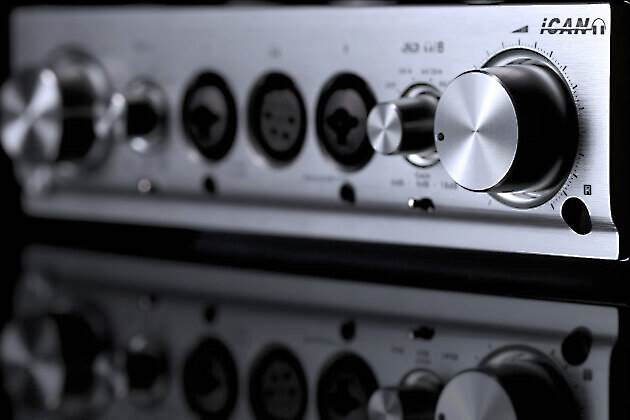 The iFi Audio Pro iCAN headphone amp/preamp features a three-position gain switch to match the impedance of your headphones.
What if I mainly listen on the go?
Portable headphone amps are your answer. These compact amps either have a built-in battery or draw power from your phone or computer. They generally connect via USB cable.
AudioQuest's DragonFly® series DAC/headphone amps are two of most popular portable choices. These thumb-drive-sized units plug directly into your laptop's USB port. They can also connect to your smartphone via a special adapter. (There's an adapter for Apple® devices and one for Android™.)
Dave, my former colleague, received one as a retirement gift (along with a couple rounds from Crutchfield's favorite nearby watering hole). When I caught up with him, I asked how he liked his new Dragonfly. "That thing is great," he answered, smiling. "I'm still surprised how much punch that little thing can give."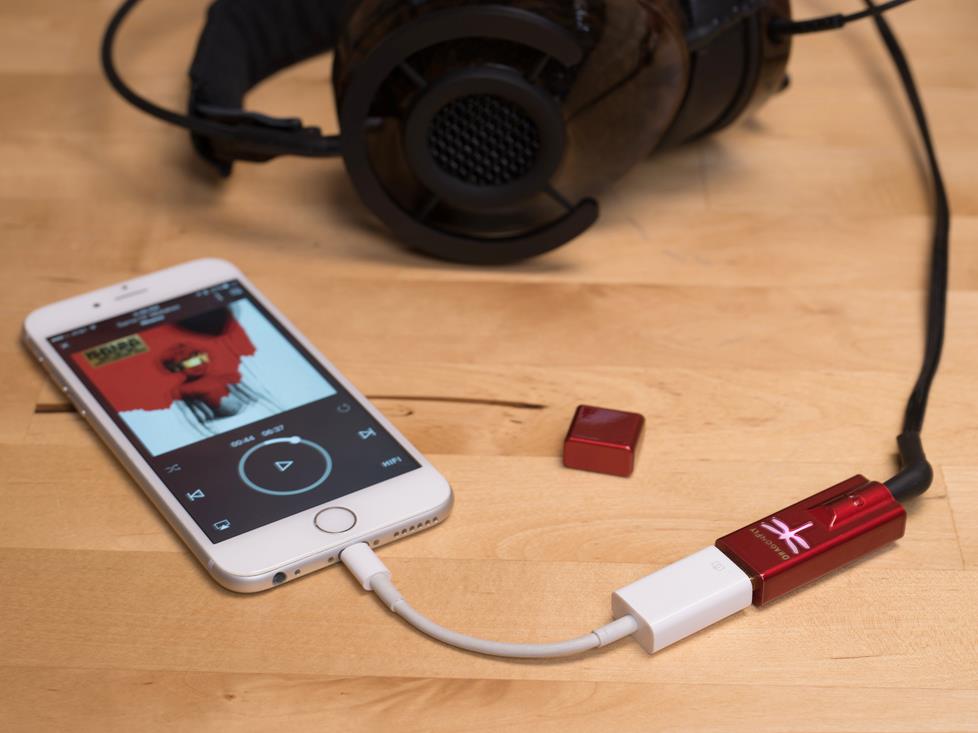 The AudioQuest Dragonfly Red v1.0 (shown with adapter) connects to your iPhone for better headphone sound.
Still have questions?
Give our Advisors a call at 1-888-955-6000. They can help you find an amp that meets your headphone listening habits. They're also available by email and chat.