Smart home control with Apple HomeKit
Control your home network with a single app and Siri voice commands
Heads up!
Welcome to this article from the Crutchfield archives. Have fun reading it, but be aware that the information may be outdated and links may be broken.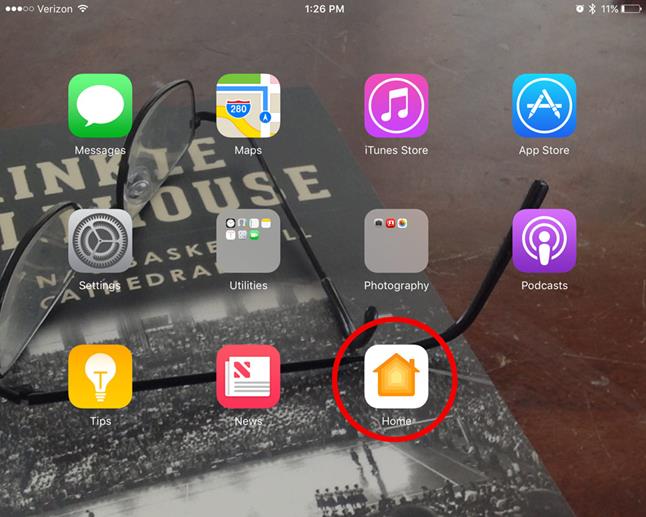 The Home app for iOS 10 lets you control various smart home products from a single interface on your smartphone
Smart home automation is supposed to simplify your life. Turns out, however, that programming and controlling a house full of automation products is pretty complicated.
Wouldn't it be great if all your smart home gadgets spoke the same language and responded to a single control app?
Good news. Now a growing selection of Apple HomeKit-enabled products do just that.
Enter iOS 10 and its new Home app – the unified, voice-activated home automation controller we've been waiting for.
Getting started
The Home app icon automatically appears on your device's home screen, as long as your operating system is iOS 10 or later. No need to search for and download the app.
When you open the app, it prompts you to name your location (the default is "My Home", naturally). Then you're ready to start adding your various home automation devices — Philips Hue lighting products, security cameras, INSTEON triggers and sensors, and more — to the Home app's control screen.
The app searches for wireless signals from nearby hubs, so it's a good idea to sit close to your router while the app automatically searches for compatible devices to add.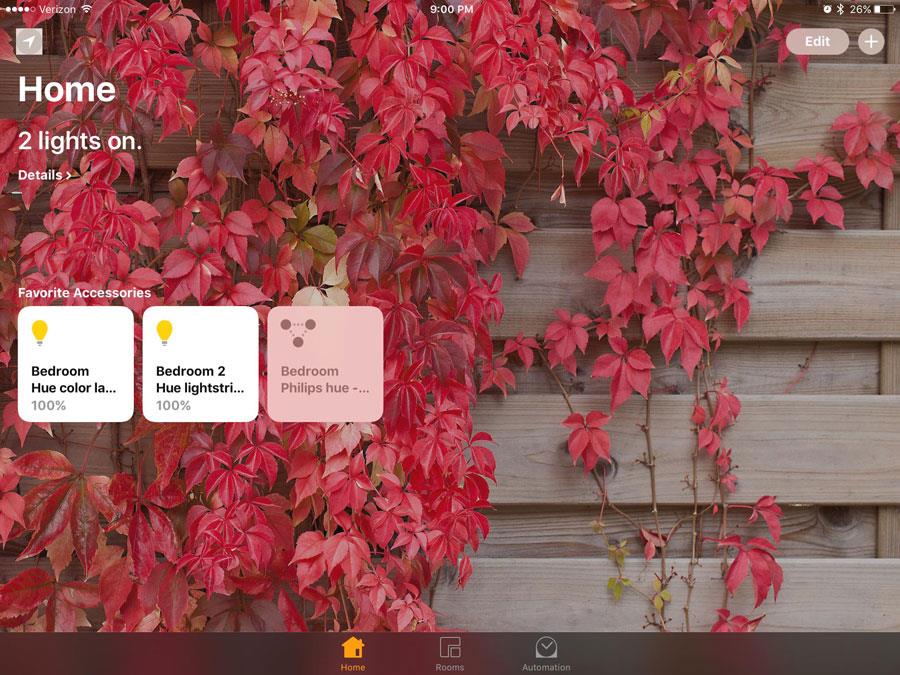 Add each compatible accessory to the Home app. It's a quick and easy process.
Setting up routines
Once you've connected your devices, you'll be able to set up routines. In my case, I've been vexed by my son's tendency to leave his light on all night after he falls asleep. So I told the app to shut it off just before midnight every weeknight. Since he tends to stay up later on the weekends, I just tapped those days to exempt them from the automation routine.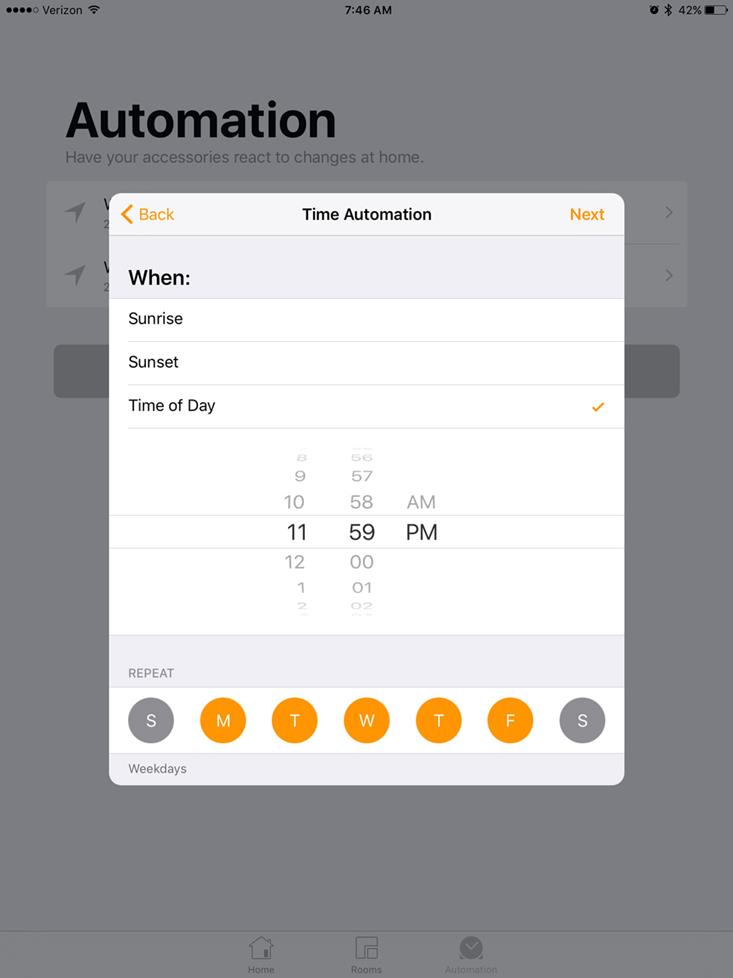 Use the Home app's intuitive interface to turn devices on or off as part of a daily routine.
Setting up triggered events
I hate coming home to a dark house. Especially in winter, when the sun often goes down before I make it home. So I set up an automation event that would trigger the lights to come on when I arrive.
I could have chosen "sunset" as my triggering event, which is pretty cool, but I didn't want the lights blazing for hours if I decided to run errands instead of coming straight home.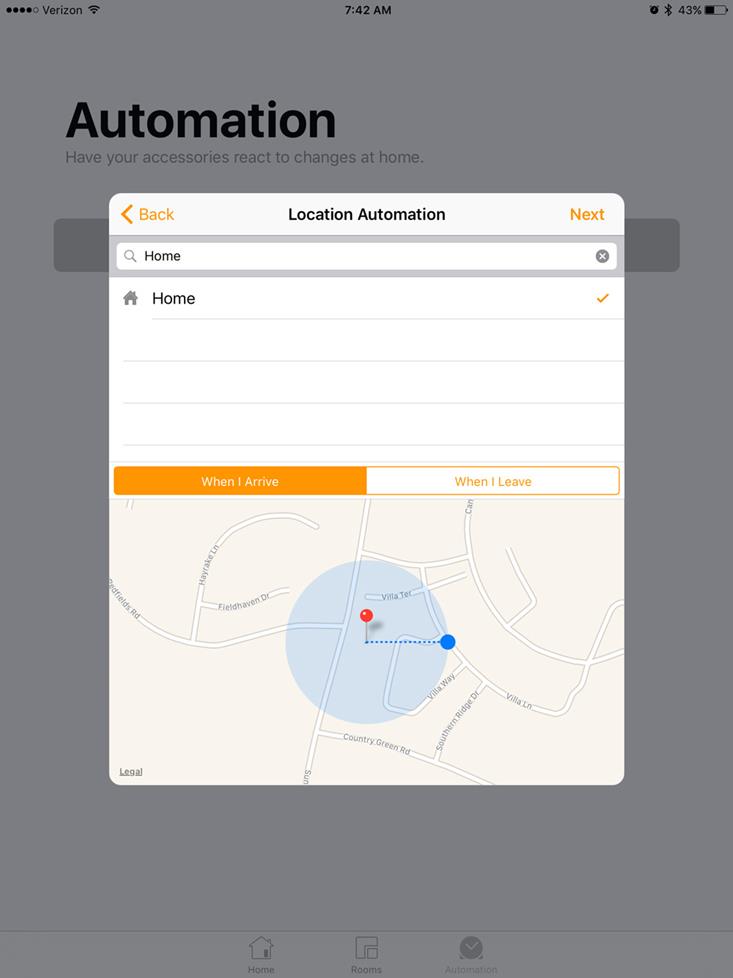 The Home app can identify when you and your phone are nearing home, and get the house ready for your arrival.
Siri Voice Control
Being able to use Siri to control your smart home devices hands-free is probably the most exciting feature included in this version of the Home app.
As easy as it is to open the app and manually control devices, it's even easier to ask Siri to perform basic tasks for you. It's perfect if you get to that first stoplight on the way into work and realize you left something on.

You can give Siri voice commands to make your smart home even more responsive to your wishes.
One important caveat: if you want to use Siri commands when you're away from home, you're going to need to have a third-generation or later Apple TV.
This intermediate step adds an important layer of security, as the Apple TV box is able to authenticate your identity and keep your home network just that much safer.
The angels are in the details
My son and I love using the Hue app to change the color of our Hue bulbs as the mood strikes us. Retaining that fine control over color, dimming, etc. was a major wish for the Home app. We weren't disappointed.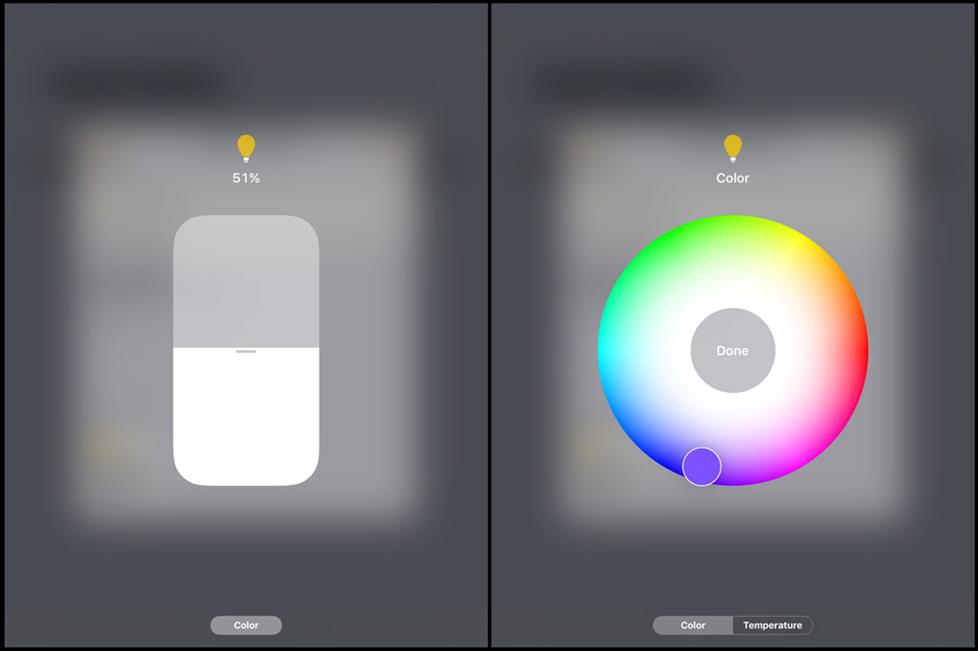 The Home app gives you fine control over the details, so you can customize your environment. Shown here: dimmer and color control over Philips Hue light products.
Get started customizing your home automation network
The app already controls a number of devices, with more slated to go live in the future. Check Apple's list of compatible products to find out which systems will integrate seamlessly with the Home app.
If you want to get started on building a home automation network, but don't know the first thing, read our Smart Home Buying Guide. And our friendly advisors are always ready to help at 1-888-955-6000.