How to beat boredom and depression in cats and dogs
Heads up!
Welcome to this article from the Crutchfield archives. Have fun reading it, but be aware that the information may be outdated and links may be broken.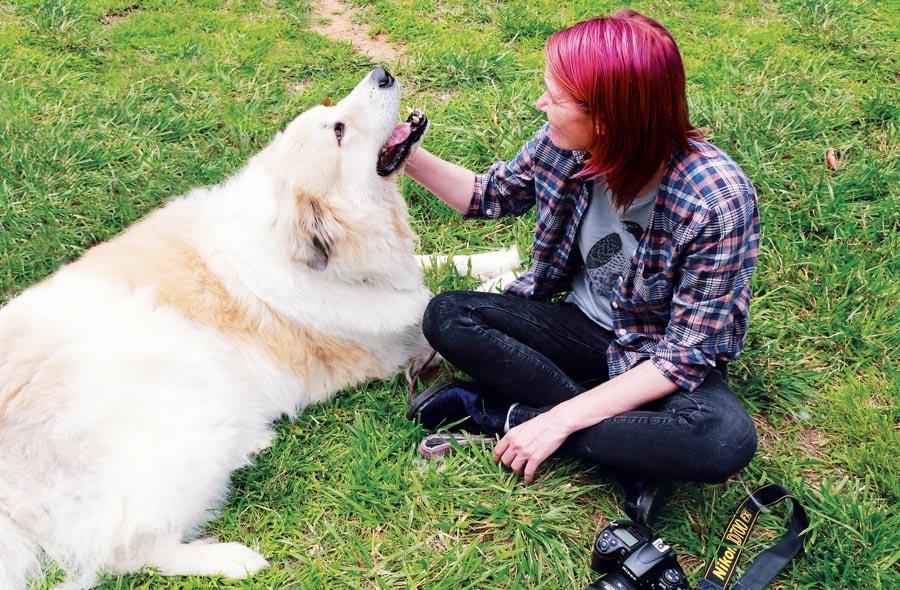 I worry that my dog Appa gets bored when I'm not home. We've always had at least two dogs, but her older sister passed away about a year ago, making us a one-dog family.
Since she became an only dog, Appa raids the trash and even the countertops when she's alone. I often come home to find trash strewn all over the house. Also, the slightest noises set her off these days. I imagine she spends a lot of her time just barking at things going on outside when I'm not home.
We can't spend every waking moment of our lives with our pets, but there are ways to help them feel happier and more secure when we're away, and we can even make our interactions with them more meaningful when we're there.
How can you tell if your pet is bored?
Boredom and anxiety go hand in hand. If your pet isn't getting enough stimulation, some troubling behaviors can develop. Here are some general signs that your pet might be experiencing boredom.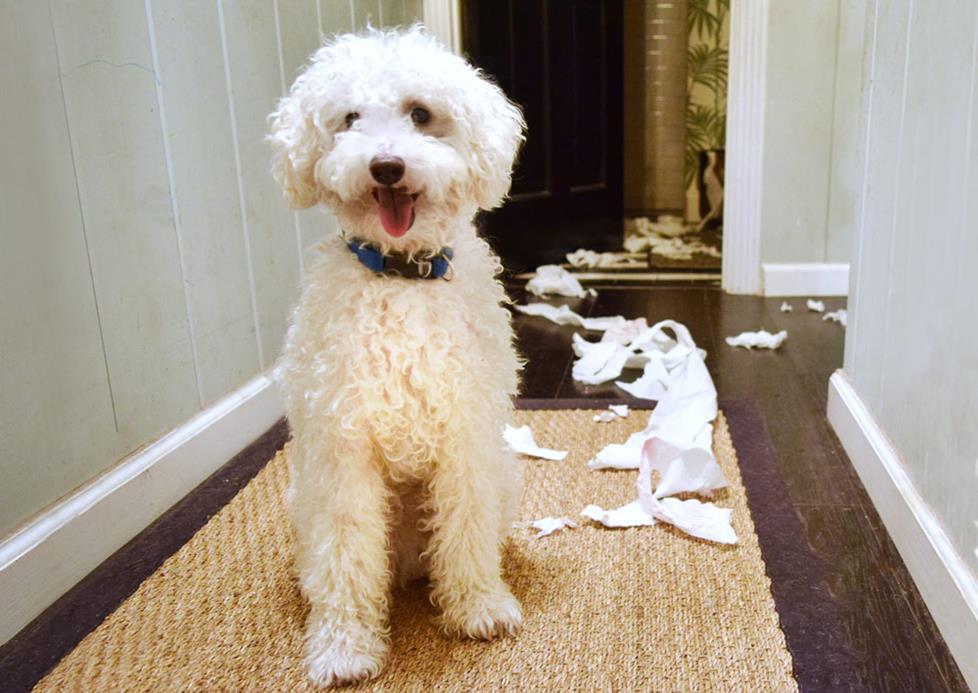 Destructive behavior: chewing, digging, tearing things apart
Excessive vocalization or whining, pacing, scratching at doors
Constantly trying to get you to play with them
If barking or destructive behavior is getting your dog into trouble and you need a quick fix to keep her out of hot water, we have some solutions. Check out our training article for info on how to curb bad behavior.
How can you tell if your pet is depressed?
All cats and dogs are different, but here are some ways depression can manifest itself in our pets.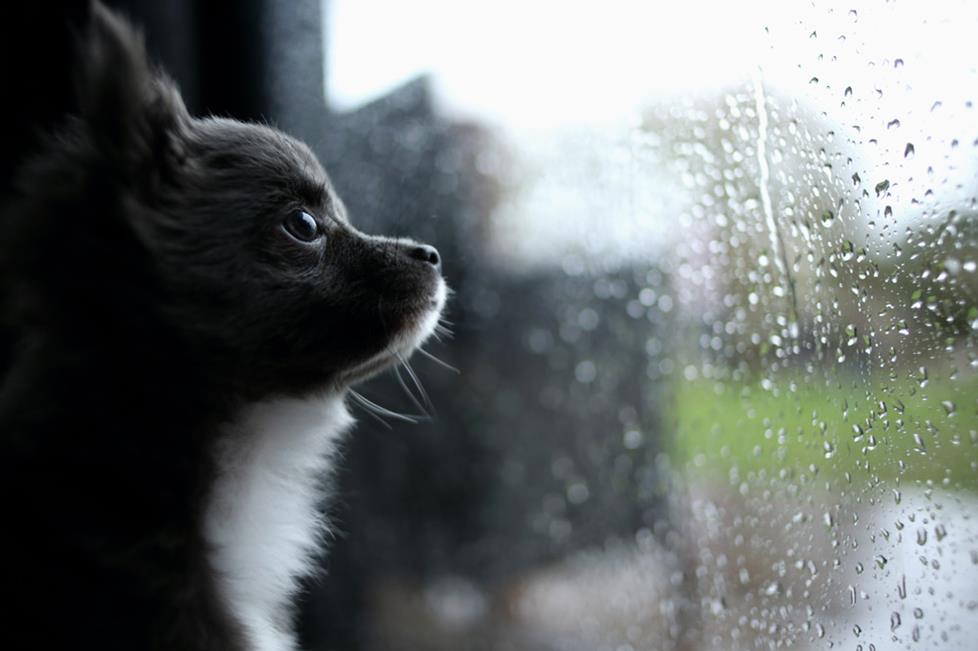 Sleeping all the time, withdrawal from family, loss of interest in things they used to enjoy
Changes in eating and sleeping habits, weight loss or gain
Signs of anxiety or aggression
Frequent howling, crying, or whining
What causes pets to become bored or depressed?
There could be a million different reasons your pet might be exhibiting any of the signs listed above, but here are some of the more common ones.
Common causes of pet boredom
Lack of exercise
Lack of stimulation
Being stuck indoors for too long
Common causes of pet depression
Major life changes (moving, new baby, new spouse, new pet)
Stressful events, trauma, or loss of a family member
Picking up on a human's depression
Sudden drop in attention from humans
If your pet exhibits signs of depression, you should see your vet right away. These signs could be tied to a more serious underlying medical condition.
Several years ago, I noticed my dog Rosie seemed depressed after we moved to a new house. I thought she was just adjusting to the new environment, but she dropped an alarming amount of weight the first month we were there.
Rosie was eventually diagnosed with Addison's disease, a serious endocrine disorder. It turned out the stress from the move was enough to trigger a crisis. Once I got her on the right meds and learned to help her handle stressful situations, she was back to her old self and she lived a full, happy life.
Helping dogs and cats cope with boredom and depression
Fortunately, there's a lot you can do if you think your pet is bored or depressed. Smart Pet products provide a great support system for getting your furry friend back on track. Here are some things you can try.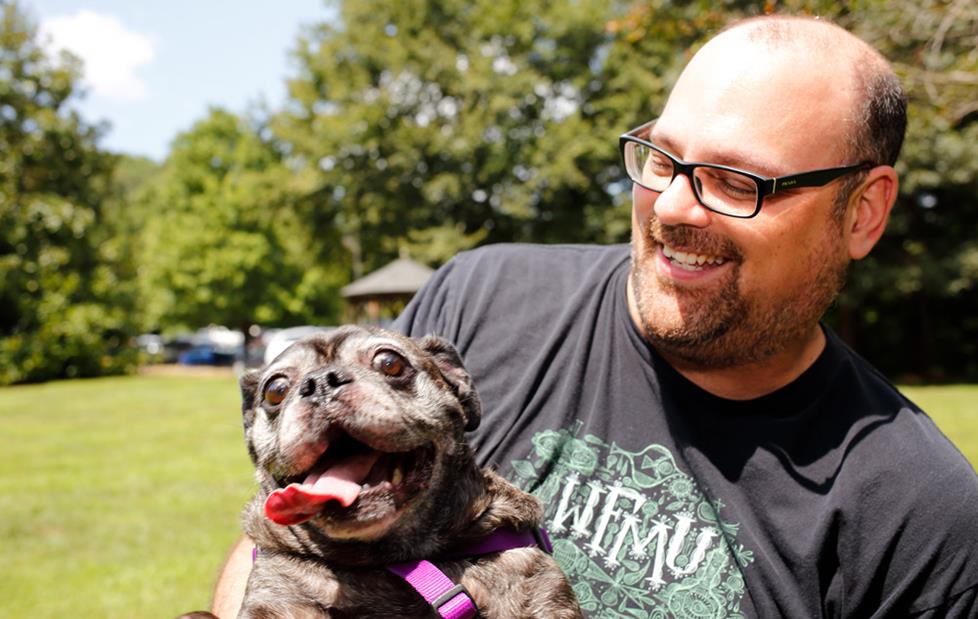 Crutchfield writer Dominic brought his pug mix Sophie in for one of our "Fur Friday" events at work. She really enjoyed getting special attention and treats in the middle of the day.
Give your pet more attention
The simplest thing you can do to improve your pets' quality of life when you're at home is to spend more time with them. Show them extra love, and reward them for positive behaviors.
Give your pet more exercise and stimulation
In the case of dogs, a little extra activity can go a long way. Try giving your dog longer walks and more playtime and see if that doesn't curb some of his restlessness. If you let him work off his excess energy when you're home, he'll be calmer throughout the day.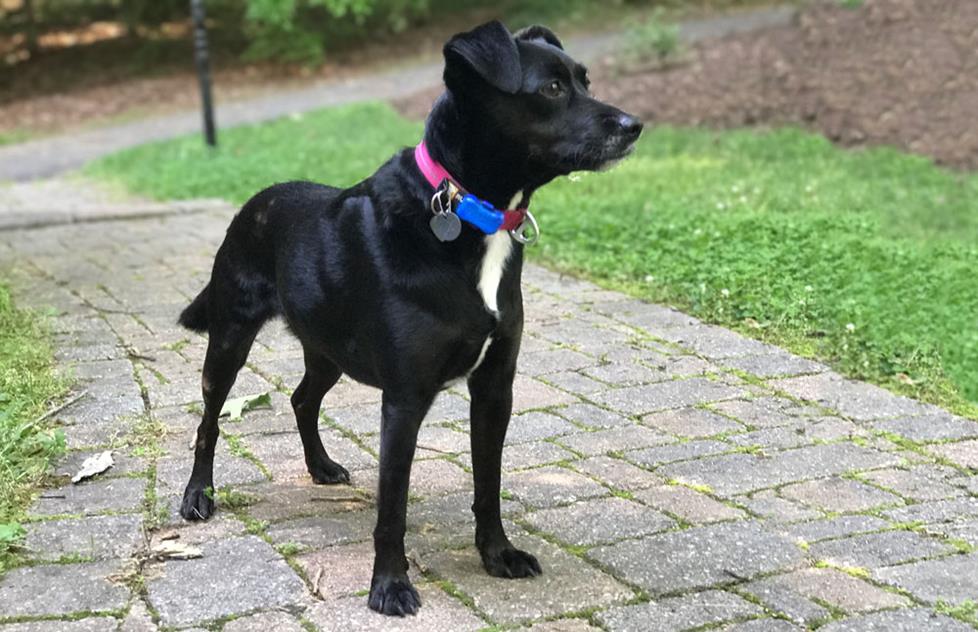 An activity monitor, like the FitBark worn by Crutchfield intern Lulu, lets you get in front of changes in your dog's activity patterns that might be related to depression or separation anxiety.
Do you know if your dog is active enough? Get the stats in real time with an activity monitor. You'll be able to tell right away if your dog is getting enough exercise for his age, weight, and breed. Find out more about activity monitors here.
Interactive toys help pets keep themselves entertained when you can't play with them.
Don't have time to throw a ball even when you're home? Automatic ball launchers like the iFetch have saved many a human's pitching arm by providing your dog with an interactive fetch buddy that can keep going for as long as he wants to play.
Indoor cats could always use some extra activity. When you're home, try engaging your cat with toys. Interactive toys are great for when you're busy or away.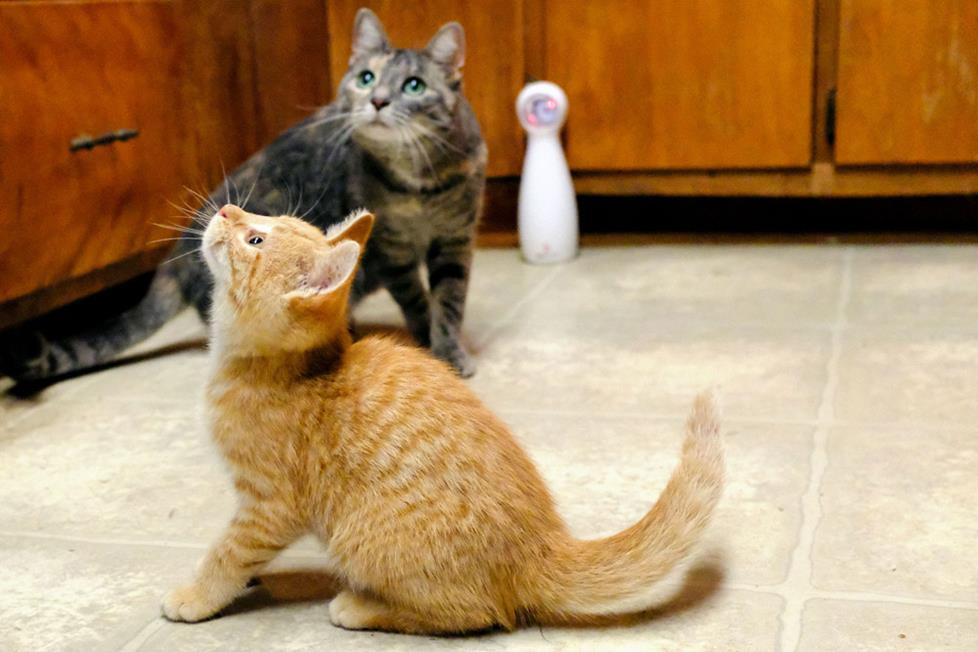 My cats Leland and Meeka never get tired of laser games.
The Bolt laser toy is great for cats of all ages and activity levels. You can turn it on and let it go, and it shuts off by itself after 15 minutes. This Cheese toy has a special Play While You Are Away mode to surprise your cat throughout the day.
You can even interact with your kitty directly via the PetKit Mate Wi-Fi pet camera. Not only does it let you look in on your pet whenever you want, but its built-in laser toy lets you start a game with your cat from anywhere.
Let your pet watch TV or listen to music when you aren't home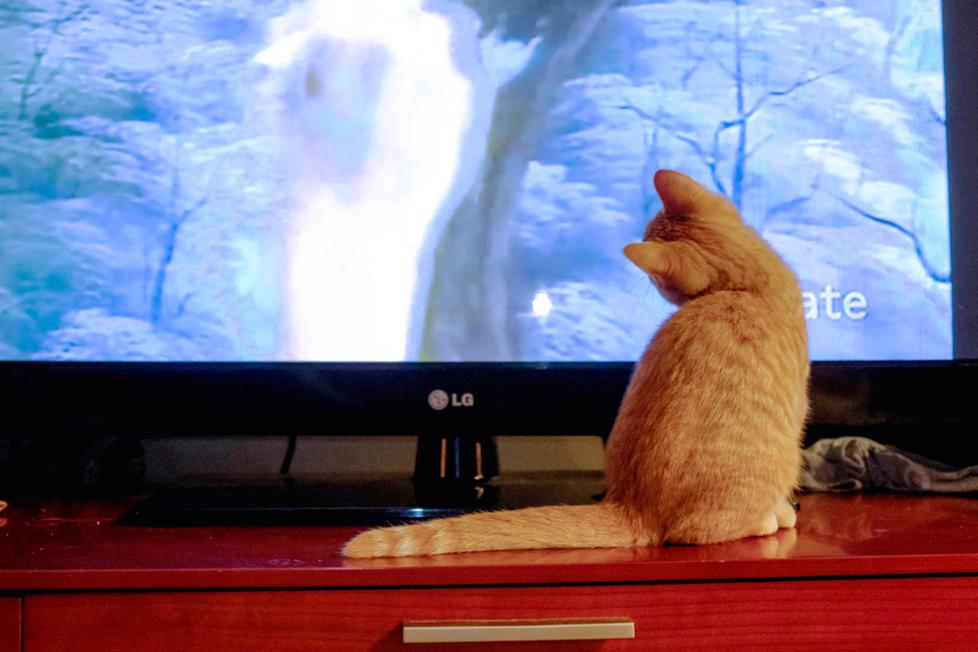 I find my kitten Leland frequently engaged with the TV.
I was surprised by how much my new kitten likes the TV. His favorite things to watch are nightly weather reports and Bob Ross' The Joy of Painting. Both Bob Ross and the weatherman are constantly moving their hands, and Leland can't take his eyes off them. Another one of my cats gets into nature documentaries, particularly those involving birds or large herds of animals moving across the screen.
Some dogs get really into TV too. Mine isn't one of them, but she does seem to appreciate the white noise. I notice she barks a lot less when the TV is on.
If you want to try using TV to keep your pets company, go for shows that offer visual stimulation but don't have a lot of ups and downs in terms of volume. You can limit TV time to a couple of hours by using your TV's built-in timer.
As most of us know, dogs are very tuned into sounds. My girl Appa is ever vigilant for noises coming from outside. I started to suspect this was stressful for her, so I tried out Pet Tunes. This special music composed just for dogs helped her relax almost immediately.
Sometimes I'll play her some more upbeat human music through my stereo, and she reacts positively to that too. You can read more about how dogs and cats respond to music here.

A happier, healthier life for your pet
If you're worried about your pet's emotional well-being, make an appointment with your vet to get to the bottom of it. Spend more time with them and find ways to keep them entertained when you aren't home. Have questions about any of our Smart Pet products? Talk to one of our friendly, knowledgeable, pet-loving advisors at 1-888-955-6000.