Commercial drones buying guide
How to choose a drone for business
In this article: we'll discuss the many benefits of commercial drones and lay out a few key ways businesses, government agencies, and non-profit organizations can take advantage of them.
We'll also cover common types of helpful drone accessories that will help your commercial drones work harder for you.
A wide range of tasks can now be performed more easily and safely with the aid of an Unmanned Aerial Vehicle (UAV). Drones designed for enterprise applications are equipped with advanced technology that allows them to perform work as varied as aerial inspection over construction sites and feeding and watering crops.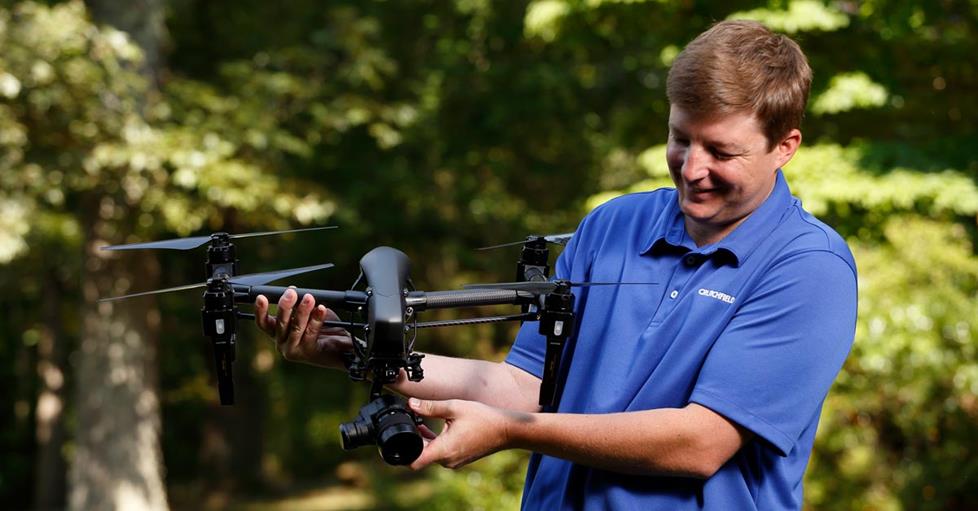 Christopher is a certified drone expert and works with our business customers find the best drone for the job at hand.
"Business owners are finding an ever-growing number of ways drones can be used at work," says Christopher, our resident drone expert. You might be able to incorporate a commercial drone into your workplace and not even know it yet. If you work for a government agency, just keep in mind that there maybe be restrictions on what drones you're allowed to use, and that these restrictions can vary between departments.
What makes commercial drones different?
The line between a high-quality recreational drone designed for enthusiasts and a commercial drone can be a little blurry at times. Let's take a deeper dive into some of the common features that commercial drones share, above and beyond those meant for hobbyists.
If you're looking for information about the other drones we carry, head over to our best drones article. It has a list of some of the best models we carry for recreational use, along with some key shopping tips for drones in general.
General vs specialized commercial drones
Some commercial drones, like the DJI MAVIC 2 Enterprise Advanced are designed to be flexible enough to handle several different jobs depending on your needs. This drone is equipped with dual visual/thermal cameras and includes several accessories that allow you to swap your payload on the fly — like a loudspeaker, beacon, or LED spotlight.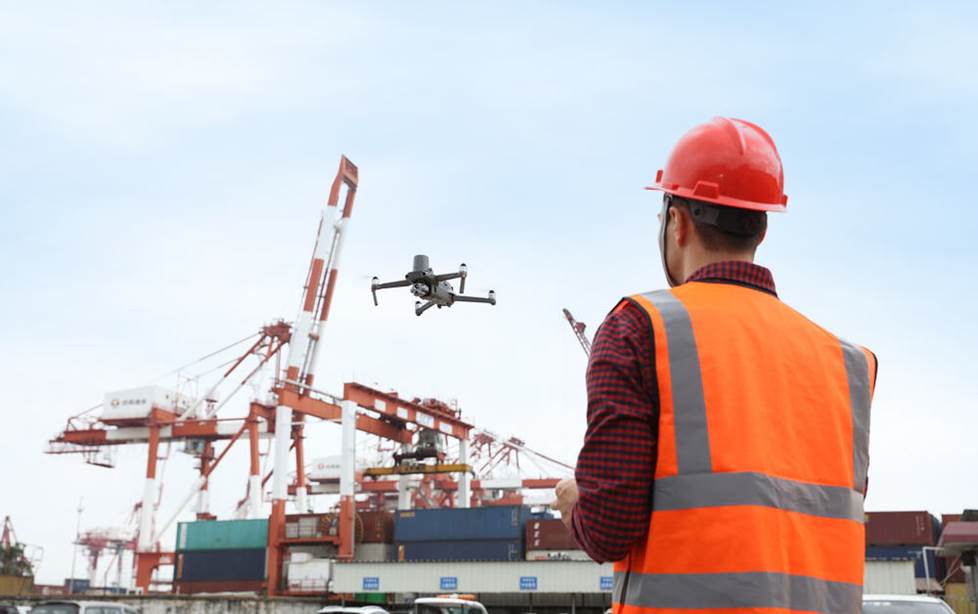 The DJI Mavic 2 Enterprise Advanced can be used for a wide range of applications thanks to its dual visual/thermal camera and modular accessory options.
With its adjustable payload, the Enterprise Advanced can save vital time in search and rescue missions and let drone operators communicate with a team on the ground. There's even an optional RTK Module for hyper-accurate mapping and surveying (sold separately).
Other drones are optimized for a single application. Later in this article, we'll walk through the most common types of commercial drones based on what jobs they're specialized for, from mapping to education.
Rugged and dependable
Most commercial drones are built tougher than their recreational cousins. Their chassis are often made of carbon fiber or other light, rugged materials, and are sealed to resist inclement weather.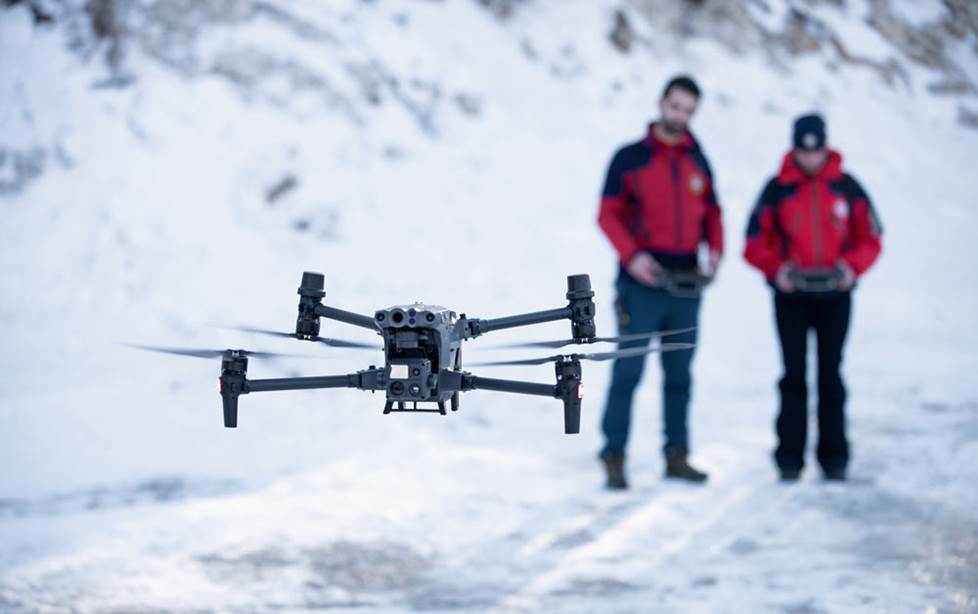 Drones like the DJI Matrice 30 series are built to withstand extreme temperatures and weather conditions.
You can tell how well a drone's body is protected by its ingress protection (IP) rating. The DJI Matrice 30, for instance, has a solid IP55 rating. The first number refers to its protection against particles like dust and the second against liquids like rain. The M30's controller, the DJI RC Plus, is rugged, too, with an IP54 rating.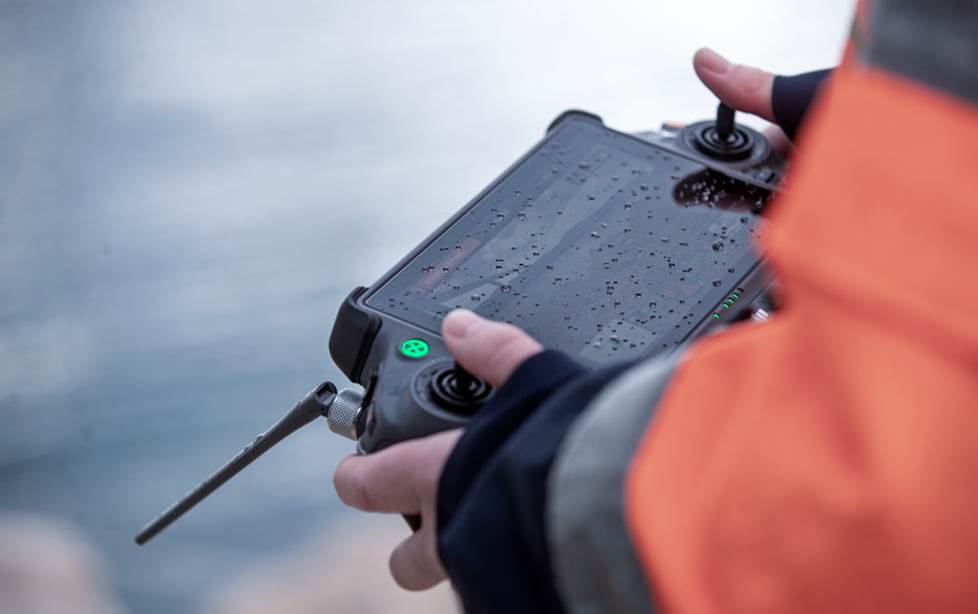 Commercial drones like the DJI M30 are often bundled with controllers just as rugged as they are.
Many drones also feature temperature regulation so they can work in a variety of environments. Let's use the M30 as an example again. It's able to operate in extreme cold and heat, from -4° to 122°F. Its batteries are even self-heating, able to operate in the same temperature range and effectively charge within a slightly narrower range: -4° to 104°F.
Powerful imaging
While high-end consumer drones might offer some excellent optics for aerial photography, the imaging on commercial-grade drones tends perform at a higher standard or offer multiple camera types for more flexibility. The M30 features a dual-vision system with 4K zoom and wide cameras, both with large 1/2" CMOS sensors for increased detail and low-light performance.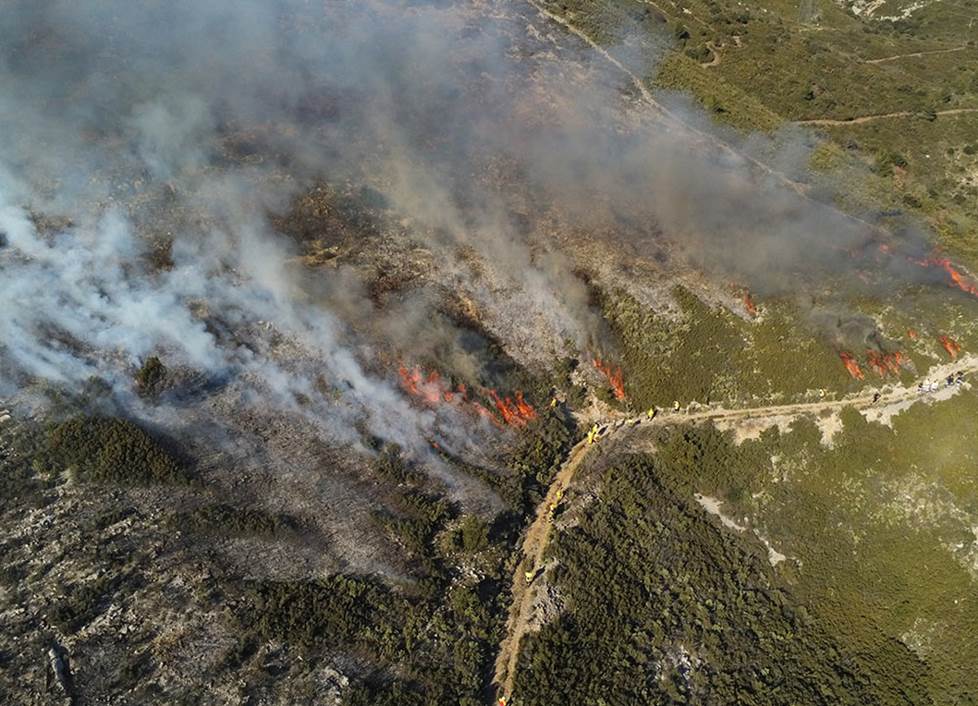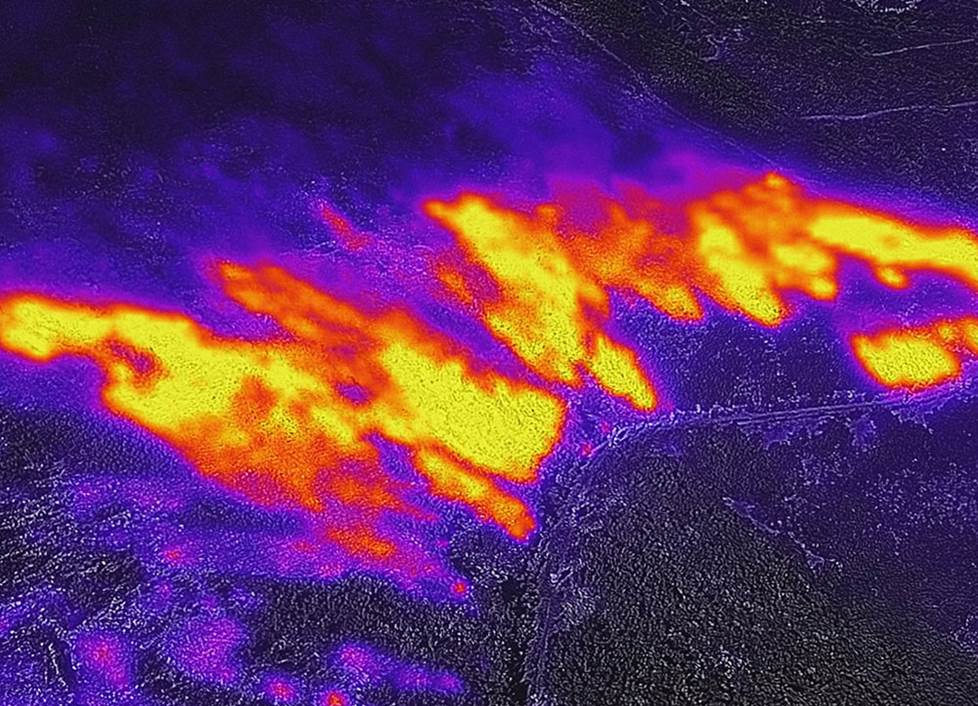 This dual system lets you switch between views in real time. This drone also features a built-in laser rangefinder mounted with its cameras for accurate measurements and positioning. The upgraded DJI Matrice 30T drone offers all of the above and adds a thermal camera with an infrared (IR) view. This expands the drone's usefulness to a wider range of jobs, from firefighting to industrial inspection.
Customizable software
Not sure how a drone could be applied in your industry? Maybe there's not a drone specifically designed for what you have in mind, but many enterprise drones can "learn" new skills or even gain compatibility with custom third-party systems. Drone manufacturers like DJI and Parrot grant access to their software, providing kits that allow experienced programmers to write code for their drones.
Drones with customizable software allow your team to take advantage of third-party applications or develop their own.
These software development kits (SDK) give you the ability to customize and adapt a drone to fit the needs of your organization. Yet again, if we look at the Matrice 30 series, we'll find a drone with an open-source SDK. This gives you access to the wider community, letting you download apps made by third-party organizations and take advantage of new tools and services.
Drones for mapping and surveying
One of the common enterprise applications for drones is aerial mapping and surveying. A drone can cover a lot of ground in a short period of time, much faster than any attempt on foot. By combining GPS, GLONASS, and other flight positioning systems with robust imaging systems, a drone can create detailed, accurate overviews of an area. Advanced software can then help your team analyze and organize the raw data the drone has collected.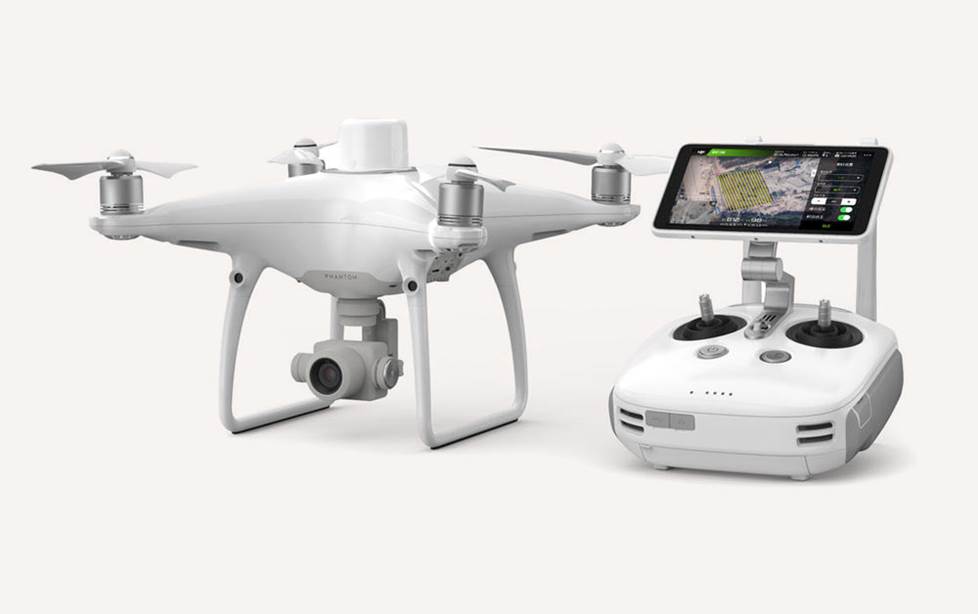 The DJI Phantom 4 RTK Combo provides centimeter-level accuracy for aerial surveys and inspections.
The most accurate mapping drones are equipped with RTK (real-time kinematics), which provides centimeter-level accuracy by geotagging each image with positional metadata as it's taken, with real-time corrections. The DJI Phantom 4 RTK Combo is a great example. This drone offers incredible precision backed up by the included D-RTK mobile station — a ground-based GNSS receiver that cross-references your data from both above and below.
Industrial inspection and construction
Drones that excel in mapping or surveying can often also be applied to industrial inspection and construction sites. The Parrot ANAFI Ai can accurately model an area in 2D or 3D using photographic data while on automated missions. Click once and watch the drone go.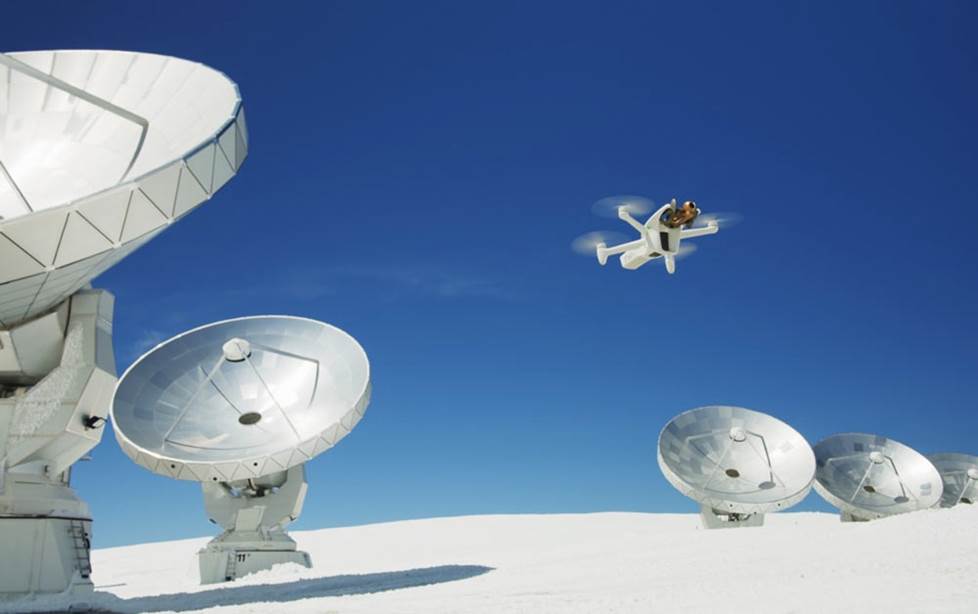 The Parrot ANAFI Ai can operate from a long distance by using a 4G LTE network with a continous worldwide connection to the internet and in-flight data transfer.
This technology is called photogrammetry, and it compiles photos to create geometric representations of objects and surfaces for detailed digital reconstructions. It can be used for anything from city-planning and natural resource management to real-time disaster site modeling.
The ANAFI Ai is also the world's first off-the-shelf 4G LTE connected drone, allowing it the flexibility to operate at virtually any distance. This lets your team inspect or survey an area, while staying well away from otherwise hazardous conditions. (Keep in mind that Beyond Line of Sight operations require a waiver from the FAA.)
Drones for aerial cinematography
Drones for hobbyists are often used as high-tech flying cameras. It's not unusal to see a drone meant for the consumer market with a 4K, 6K, or even 8K video camera on board. The drones often come with automated modes designed to capture cool-looking footage fast and easy. While much of this is geared towards posting on social media, it's not that big of a jump to apply this to a more professional setting like the movie industry.
The DJI Mavic 3 Cine is a great example of an advanced recreational drone that has been enhanced for professional projects. This version of the Mini 3 features a high-quality 5.1K Hasselblad camera for crystal-clear stills and super-smooth video, and comes with additional support for professional recording formats, a staggering 1 TB of internal memory, and a 10 Gbps lightspeed data cable. This makes the Mavic 3 Cine bundle perfect for professional aerial photography and videography projects.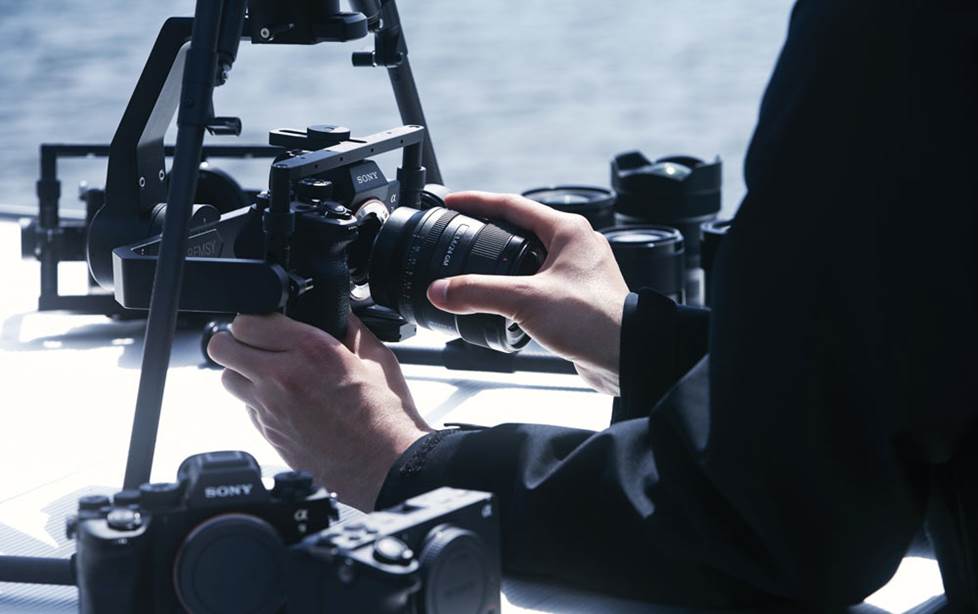 The Sony Airpeak S1 is a powerful, flexible tool in the hands of an experienced photographer, letting you mount a range of Sony Alpha mirrorless cameras and E-mount lenses.
There are also drones like the Sony Airpeak S1, which are designed from the ground up for aerial photography and cinematography. The Airpeak S1 combines with the Gremsy Gimbal T3 (sold separately) to mount compatible Sony Alpha full-frame mirrorless cameras and select E-mount lenses. This allows experienced photographers to use high-quality cameras they're already familiar with, just in the air instead. And the flexible payload allows them to switch out cameras or lenses on the fly to match the demands of the job.
Drones for farming and agriculture
A drone can analyze your crops from above with multi-spectral sensors like the Parrot Sequoia+, which works with Parrot's commercial line of drones. This can give you an eye in the sky to make crop management easier. That's incredibly helpful, but there are drones that can do more than just look over your crops and provide useful metrics. They can actively work in your fields. I'll explain.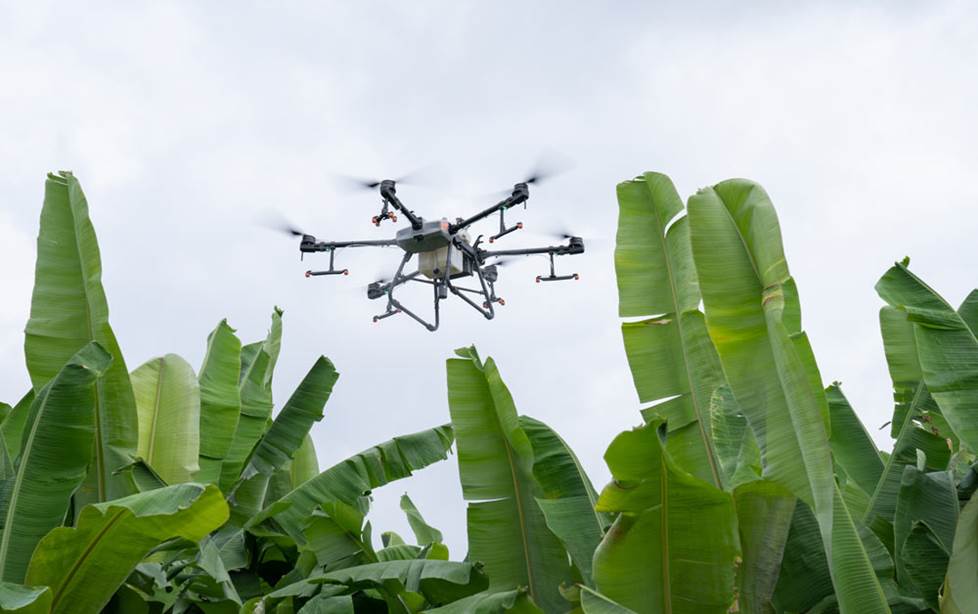 With drones like the DJI AGRAS T30, you can water your crop in automated flight runs to save time and labor.
Drones like the DJI AGRAS T10 or its big brother the DJI AGRAS T30 are designed from the ground up for agricultural use. Both these drones feature tanks and spray nozzles that allow them to water crops or spread pesticides to keep harvest-gobbling bugs away. They can also be upgraded to expand their payload to include seeds, fertilizer, and animal feed with the T10 Spreading System 3.0 or the T30 Spreading System 3.0 (respectively).
You can plan a flight path in advance using the controller's built-in DJI Agriculture app and watch the drone execute the route to the letter. And with a spherical radar system that works even in poor weather, the drone can automatically detect and avoid obstacles while on a mission. Having an automated, aerial solution can make farming more efficient by saving you time and labor.
Drones for emergency response
First responders need equipment they can rely on that's both rugged and flexible. Lots of enterprise drones can be used to assist with firefighting, search and rescue, and security situations. A friendly eye in the sky can sweep large areas for missing people, help assess a dangerous situation from afar, or maintain overwatch for a team on the ground.
Drones with thermal imaging capable of detecting heat signatures are powerful tools in these applications, especially in conditions with poor visibility. They're even more useful for firefighters and inspectors if they have temperature measurement systems.
The Autel Robotics EVO II Dual 640T V2 features both a powerful 8K visual camera and a radiometric thermal camera. Operators can focus on one view at a time, or use a picture-in-picture mode that blends a standard image with a thermal one for easier positioning and tracking. It's the best of both worlds.
Drones like the ANAFI USA can be launched into the air quickly, providing first-responders with improved situation awareness to catch details that might otherwise miss.
Similarly, the Parrot ANAFI USA combines a 4K camera with thermal/electro-optical sensors capable of a blended visual/thermal view. When called for, this drone can even fly indoors without the aid of GPS, letting it enter and exit buildings seamlessly. The ANAFI USA also features top notch security protocols for sensitive operations, with built-in encryption that safeguards your data if the drone crashes or is lost.
Drones for education
STEM educators can greatly benefit from introducing an educational drone into their classroom. Interactivity and practical hands-on experience vastly increases learner retention. Information technology will only become more important as time goes on, and programmable drones introduce an opportunity for immediate tactile feedback (and a little excitement) when you successfully code a sequence of instructions.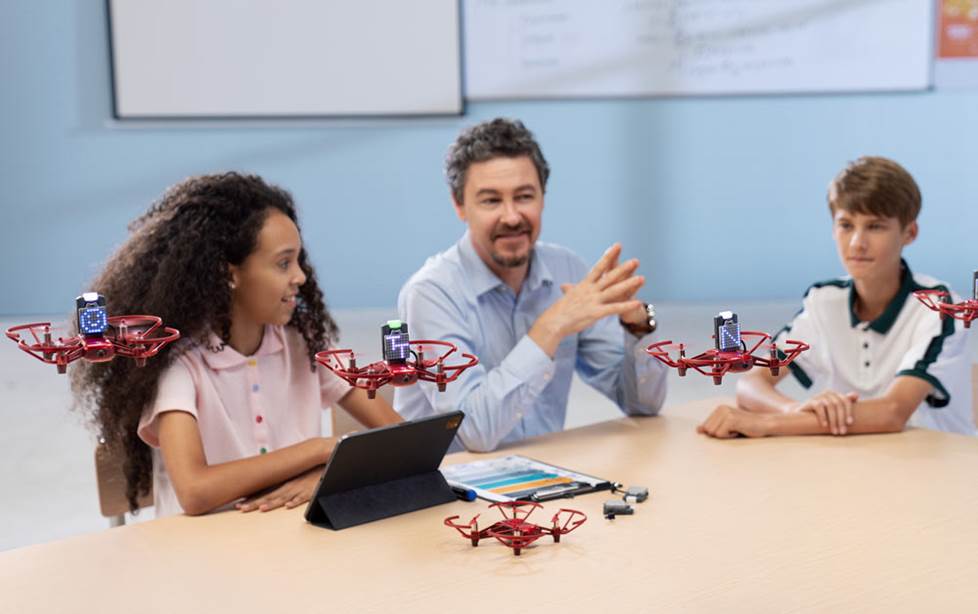 Educators can incorporate drones like the DJI RoboMaster TT Tello Talent to add a little excitement into the classroom, letting learners program flight paths for one drone or a full swarm.
A great example of a relatively affordable yet robust educational drone is the DJI Robomaster TT Tello Talent. This compact flying drone comes with a programmable LED light and dot-matrix screen. The RoboMaster TT's SDK (software development kit) is open-source and it features a ESP32 chip with a modular extension board. This means you can work a range of third-party sensors into your lessons.
If you'd rather keep your students on the ground, there's the DJI RoboMaster S1. This terrestrial drone helps teach learners engineering principles by letting them build, program, and drive their very own robot. Both the S1 and the TT can be used for learning games and AI competitions, inspiring your class to dig deeper into the material.
Commercial drone accessories
Commercial drones are often designed to carry different payloads. This allows them to expand what kinds of jobs they can perform by adding specialized accessories. This flexibility allows you to double down on your investment and repurpose your drone for new work.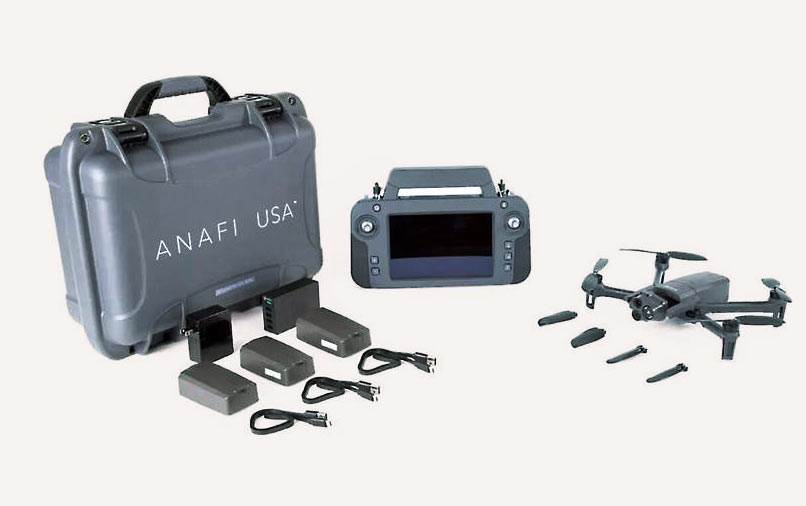 Extra batteries, propellers, and other key accessories can keep your drone in the air and working for you longer.
Drones like the DJI Matrice 300 can swap out their camera system to add new kinds of sensors, like the DJI Zenmuse H20N, which offers both thermal and night vision view. This enhances the Matrice 300's ability to perform aerial inspections or aid search and rescue attempts in low-light conditions. Alternatively, you could attach the DJI Zenmuse P1 for photogrammetry missions or even the DJI Zenmuse L1, which uses lidar to create hyper-accurate digital reconstructions of an area.
Don't forget the basics
Just like recreational drones, commercial drones also benefit from basic accessories. Having extra batteries or a battery charger on-hand lets you charge replacement batteries in advance to keep your aircraft in the sky longer. Drones like the DJI M30 and M30T even allow you to hot-swap batteries. This means you can switch out batteries while the drone is still on, for minimal interruptions.
There are also replacement propellers, which let you get your drone back in the air after an accidental mid-air collision. Or an extra remote controller for drones that support dual operators like the aforementioned Matrice 30 Series.
A little preparation goes a long way
Before you buy a drone, hit up our "What's in the Box?" to double-check what accessories are included. From there, you can peruse the "accessories" tab of any drone on our website to see a full list of compatible extras.
Most of the drones we carry also have a bundle or combo version that comes pre-packaged with extra gear. Keep an eye out for these; they can save the time and effort of picking up extra batteries or parts later on.
Drone safety, laws, and regulations
Learning to fly safely and responsibly is the most important thing you can do as a drone operator. The FAA (Federal Aviation Administration) offers safety tips and information about laws regulating drone use. Some key reminders:
You can't fly a drone camera near an airport or national park. It's best to not fly over large groups of people (like an outdoor concert) or over someone else's private property. The FAA website provides the most up-to-date and accurate information:
Laws can evolve rapidly and often vary based on your area. It's best to thoroughly familiarize yourself with the current regulations that impact you before you fly your drone. Safety comes before any other consideration — drones can easily injure innocent bystanders or damage property if they're not flown responsibly.
We're here to help!
New commercial applications for drones pop up all the time, and it can be tricky picking out the right drone in a fast-moving market. If you need a little guidance, don't hesitate to get in touch with Christopher, our drone expert on the Crutchfield Business (B2B sales) team.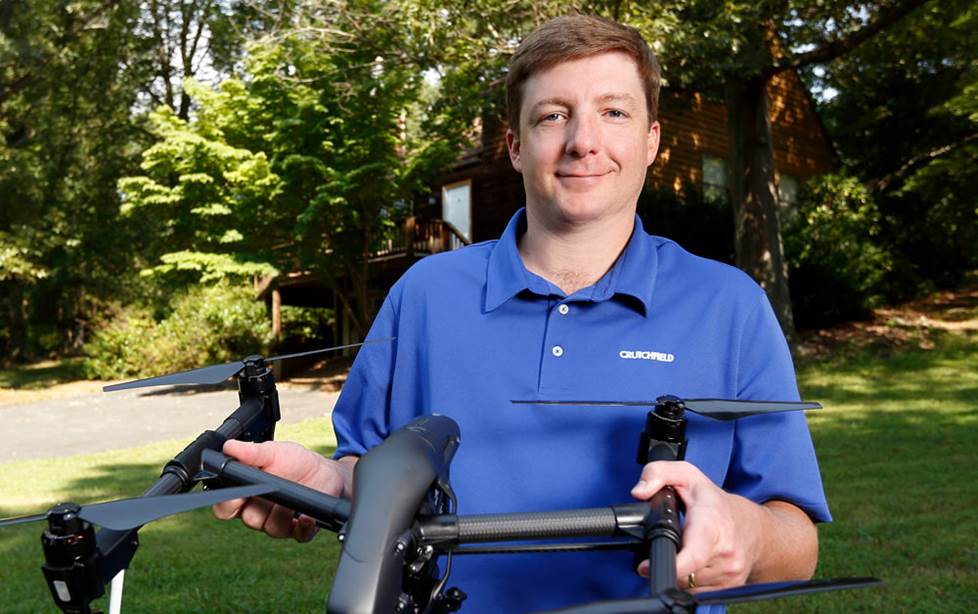 Finding the right drone can seem daunting, but you're not alone. Our drone expert Chris can help pointyou in the right direction.
Christopher is a certified drone operator (14 CFR Part 107) and will help you find the best drone for the job at hand. Give us a call at 1.800.315.4620 for a quote.
Last updated 7/14/2022