How to legally use Sonos at your business
Sonos commercial accounts for bars, restaurants and offices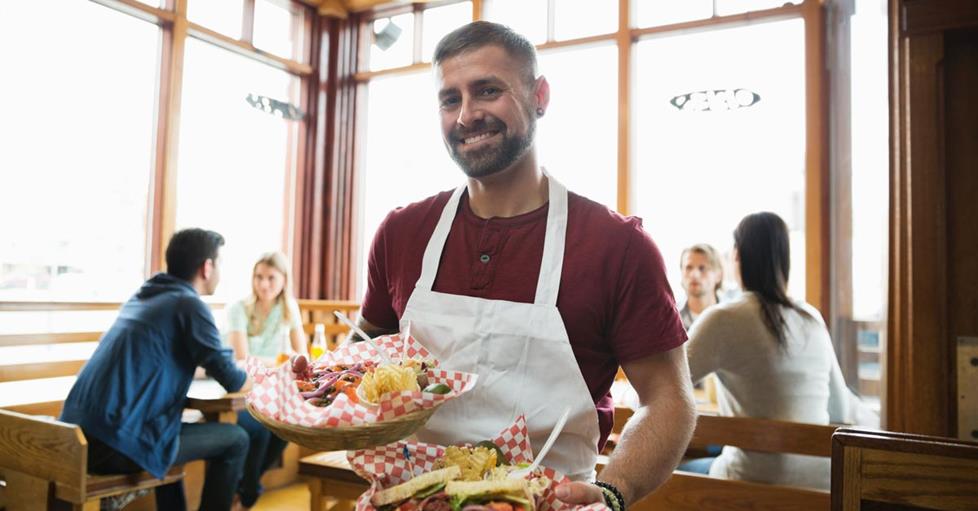 Is Sonos right for your business? And if so, how can you use it to provide licensed, legal music that perfectly suits your clientele? We'll answer those questions in this article.
Does my business even need music?
The minute a customer walks in the door of your establishment, he or she begins to form an opinion – is this my kind of place? If you want them to answer "yes" and come back again, everything has to be right: product selection, service, décor, and, yes, music.
Why you need a licensed commercial music source
Artists are legally entitled to collect royalties when their music is played for paying customers. Licensing organizations with alphabet soup monikers - ASCAP, SESAC, and BMI – are responsible for enforcing the law and collecting the royalties for performers. Fines for playing unlicensed music can be quite steep.
What are my options for getting licensed music?
Fortunately, you don't have to go directly to each licensing organization and dicker over details. Several commercial music services exist, and their sole purpose is to deliver a ready-made plate of licensed and legal musical "stations" for you to choose from.
They pay the royalties and set up the delivery system. You pay them a subscription fee, and avoid the hassle, so you can focus on serving customers.

What type of music should I play?
Depends how involved you want to be. Licensing services usually assemble stations that are chock-full of songs that suit a certain mood. A trendy clothing store for teens might choose a station that would go over like a lead balloon in an upscale restaurant. If you know what vibe you want to cultivate, odds are there's already a station that will meet your needs.
Many licensing services offer customizable playlists, so if you're hands-on, or your desired clientele is just that eclectic and unpredictable, you can make your own choices.
Licensed commercial apps on Sonos
These music licensing services have business-ready, subscription-based services ready to go on the Sonos platform:
Mood Mix for Sonos - Mood Media absorbed the old Muzak® elevator-music service and made it fun for everyone. Everything from 60's R&B to the latest pop music is available to please your customers' ears.
Rockbot - This company has put a lot of thought into how you might want to use the over 14 million songs stashed in their library. They have curated lists for fast casual dining, retail space, gyms, offices, college hangouts, and more.
SiriusXM Music for Business - The popular satellite radio company now offers Siriusly Sinatra, No Shoes Radio, Spa, Radio Margaritaville and more on their Sonos app.
Custom Channels - The company's appeal is spelled out in its name. They provide custom playlists that help create the vibe you want to cultivate at your place of business. They call it the art of the perfect music mix.
Soundtrack Business - Soundtrack is Spotify's licensing arm in the U.S. They offer curated lists with delightful names like Modern Discreet, Rugged Progressive, and Common Familiar. As of mid-2019, this service is only available via direct connection. Soundtrack is working on making it compatible with Sonos' wireless functions.
Familiar music services and intuitive app control
Within the Sonos app, you can choose to stream from dozens of other services. Sonos has partnered with popular music streaming services from early on. Business owners now have access to licensed, curated versions of popular services, including Spotify Business and SiriusXM Music for Business.
In addition, plenty of companies that have been providing music to shop and dine by for years have made Sonos-friendly versions of their services. Rockbot, Mood Media, and Soundtrack have simple, subscription-based app services, too.

Sonos hardware for commercial installations
The Sonos Port is a terrific music source for commercial audio installations. Sonos powered speakers are designed for residential use. We don't recommend them for commercial applications.
Questions? We can help
Talk to one of our commercial audio design specialists. They'll ask a few questions about your space, then give you some free advice about how to fill it with music your customers will love.
To learn more, please read our introduction to commercial audio systems.