How to watch Disney+ on your TV
What do you need to play Disney Plus on a 4K TV or projector?
Marvel. Pixar. Star Wars. The Muppets. The Simpsons. It seems like Disney owns everything these days. And on November 12, they launched Disney+, a new streaming video service that offers much of their vast library of movies and shows — along with new original content.
If you choose to subscribe, you'll no doubt want to watch it on your best TV or projector. In this article, I'll break down what gear you'll need to watch Disney Plus on your big screen, and show you how to get started.
What is Disney+?
I have three kids under the age of eight, so I'm already a Disney+ subscriber. When I saw all the kids' movies and shows that would be included, I locked in early — months before it launched!
But along with Mickey Mouse cartoons, princess movies, and the vault of classic Disney animated films, this video service offers plenty of stuff for adults to watch. And during the COVID-19 pandemic, Disney made huge movies available earlier than expected, like Frozen 2, Star Wars: The Rise of Skywalker, the film version of the broadway hit Hamilton.
In fact, with the safety concerns and low attendance at theaters, Disney has changed their "primary focus" to streaming. On Christmas Day 2020, the latest Pixar movie, Soul, by-passed the big screen altogether and headed straight to Disney+. You can also pay $29.99 to stream Disney's newest princess tale, Raya and the Last Dragon, on Disney+ the same day it hits theater. (On top of your subscription, you must order a "Premier Access" pass.)
Here's a list of all the vault material that was available at launch.
The Star Wars original series Mandalorian is superb (love Baby Yoda!). I also like having all the National Geographic stuff because nature visuals always look gorgeous on my LG OLED TV. And I've got a soft spot for the mid-80s TV cartoons from my childhood — I can now play the Gummie Bears opening theme song on a loop!
Disney+ functions similar to other streaming services like Netflix, Hulu, and Amazon Prime Video. If you're already a subscriber to any or all of those, you may be wary of adding yet another new service. With Apple, NBC/Universal, and HBO/Turner all preparing new streaming services, what we pay for online content is beginning to rival the cable bill.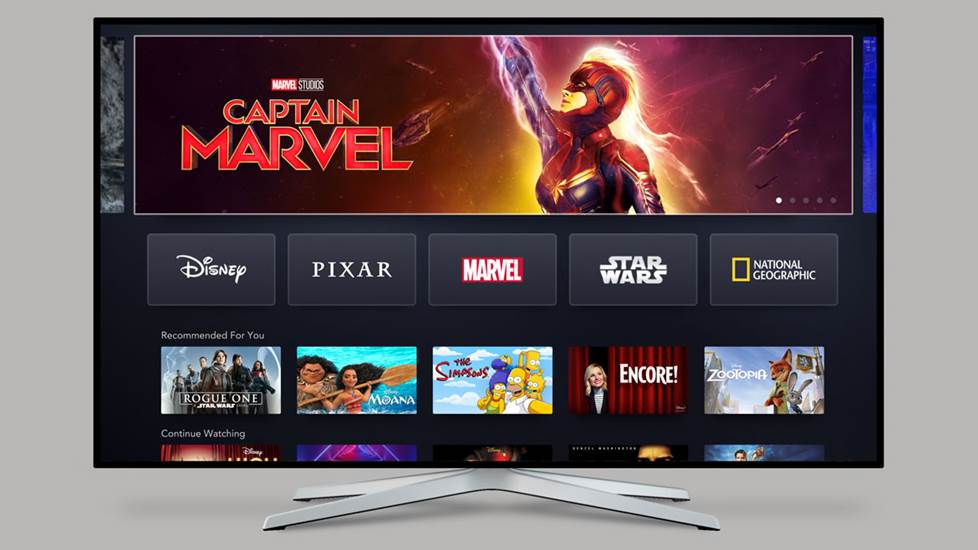 With the right setup, you can watch everything Disney+ has to offer on your best TV. (That includes 4K movies and shows.)
What does Disney+ cost?
To Disney's credit, this service is competitively priced. The monthly cost is $6.99 and — again, as a parent to young children — I'm already locked in for a year at the discounted rate of $70. (Note that Disney no longer offers a 7-day trial for new subscribers.)
There are other promotional deals out there, too. For one, Disney offers a bundle plan that includes Hulu and ESPN+ for $12.99.
One thing that stood out to the TV and movie buffs here at Crutchfield — 4K and HDR (High Dynamic Range) content is included at no extra charge. Netflix charges extra for their 4K streaming tier.
Update 11/12/19: At launch, Disney has about 20-25 movies and shows in the 4K/HDR section, including all of their Star Wars content. That means for the first time ever, the original Star Wars trilogy is available in 4K and Dolby Vision.
Some content also has object-based, three-dimensional Dolby Atmos surround sound. Not all network streamers or audio components offer full support for Dolby Atmos soundtracks via streaming. But with the right sound bar or home theater receiver/speaker setup, you'll be able to hear immersive sound effects all around you and even above you.
What gear do you need to watch Disney+ on the big screen?
Netflix has been around a while, so one key advantage they have over Disney+ is their undeniable ubiquity. There are exceptions, but it seems like Netflix is available on most internet-connected devices — I often joke that I can watch Netflix on my toaster!
At launch, Disney+ will be available on a solid number of devices, but not everything. Here are some ways you can watch Disney+ on a TV screen:
Disney+ is available as a standalone app on newer Sony, LG, and Samsung Smart TVs. These TVs connect to you internet network via Wi-Fi or Ethernet.
We've contacted all three companies for more details on which TVs support this new service. You can enjoy Disney Plus on the following TV models:
This is definitely good news if you already own one of these models. Just type "Disney+" in the search bar for the LG content store, Samsung TV Apps section, or Google Play Store, and you're in business! If you're in the market for a new TV, it is certainly something to consider. But there are ways you can play Disney+ on any TV with an HDMI input — no matter the brand or model.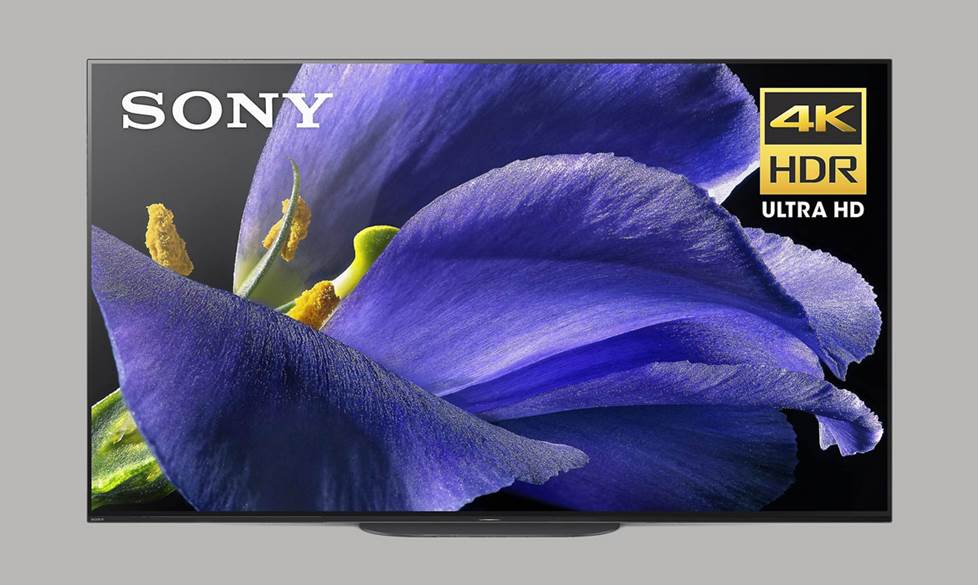 Sony TVs are known for their picture detail and vivid color. Their top-shelf Master-series models feature "the industry's best video processing," according to our TV expert Steve Kindig.
I should mention that Smart TVs are more likely to support Dolby Vision than other connected devices. This sophisticated HDR format can adjust brightness and color levels on a scene-by-scene basis, for greater depth and realism.
Streaming video players
We offer two types of streaming video players that offer Disney+: Roku and Apple TV. These compact devices connect easily to your TV and your home network to give you access to most of the streaming services we've discussed – Netflix, Hulu, etc.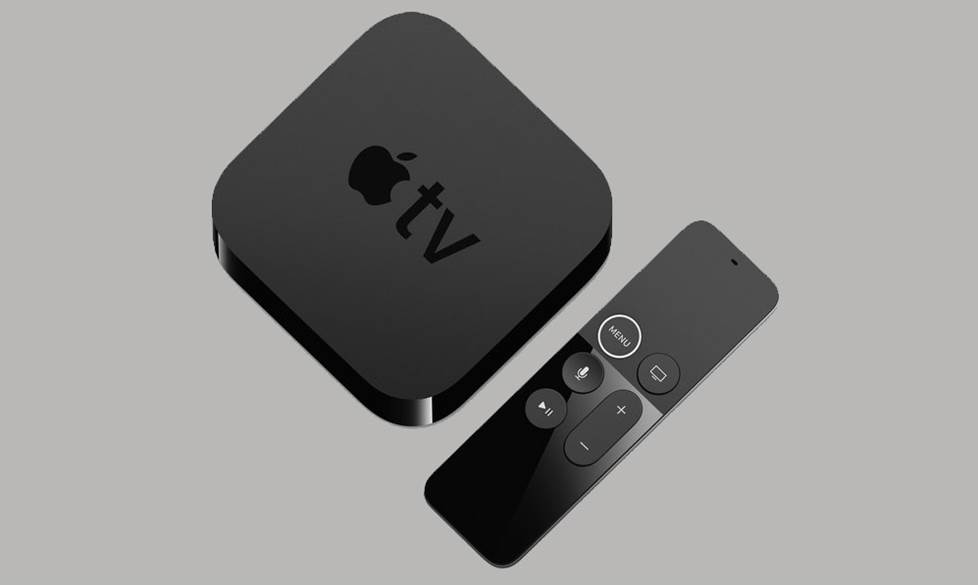 Apple TV 4K is a popular choice for Apple users because it works so seamlessly with iPhones, iPads, and Macbooks.
Disney+ is also available on Google Chromecast and Amazon Fire Stick at launch.
How to log into Disney Plus on Roku
I personally own a Roku 4K streamer, because it is so simple to use and offers the most 4K streaming video options available in one player. I first logged into Disney+ on Roku, so I'll show you how that works:
Connect the player to your TV's HDMI port.
Connect the player to your home network (WI-FI) and sign into or create a Roku account.
Access the Roku Channel Store by selecting "Add new channels."
Enter "Disney+" into the search box and choose the Disney+ icon to download and install the app.
Follow Roku's instructions on your TV screen. You can either create a new Disney+ account by starting a 7-day trial, or log in to an existing account.
Once everything is synced up, you should see the Disney+ menu on your TV screen.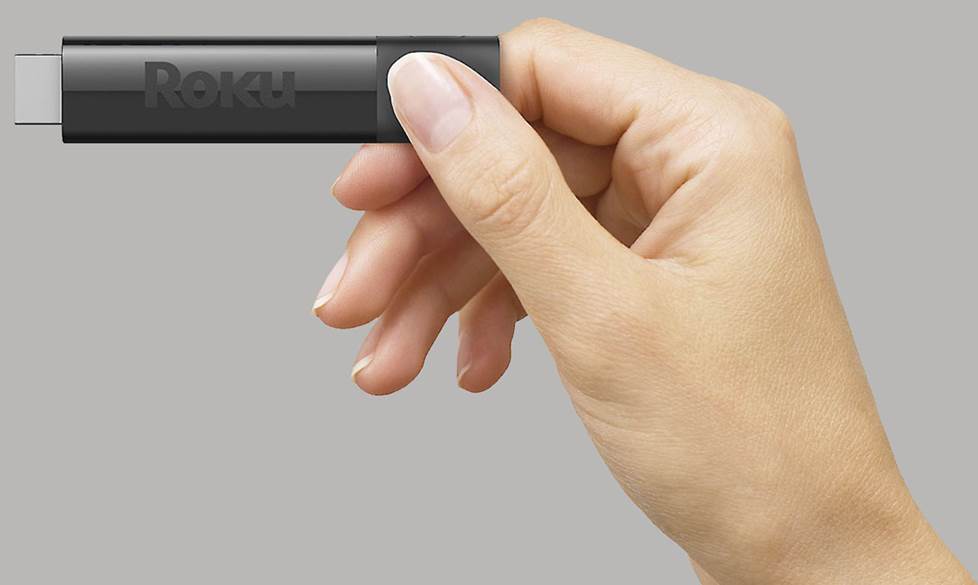 The super-compact Roku Streaming Stick+ connects to an HDMI input on your TV and serves up a large selection of streaming video services.
Game consoles
Disney+ is available on both XBOX ONE and Playstation 4. (Sony also confirmed it will be available on the PS5 at launch). It is not available on Nintendo Switch. These consoles connect to your TV with an HDMI cable. If you want to watch in 4K or HDR, be sure to choose a compatible HDMI 2.0 cable.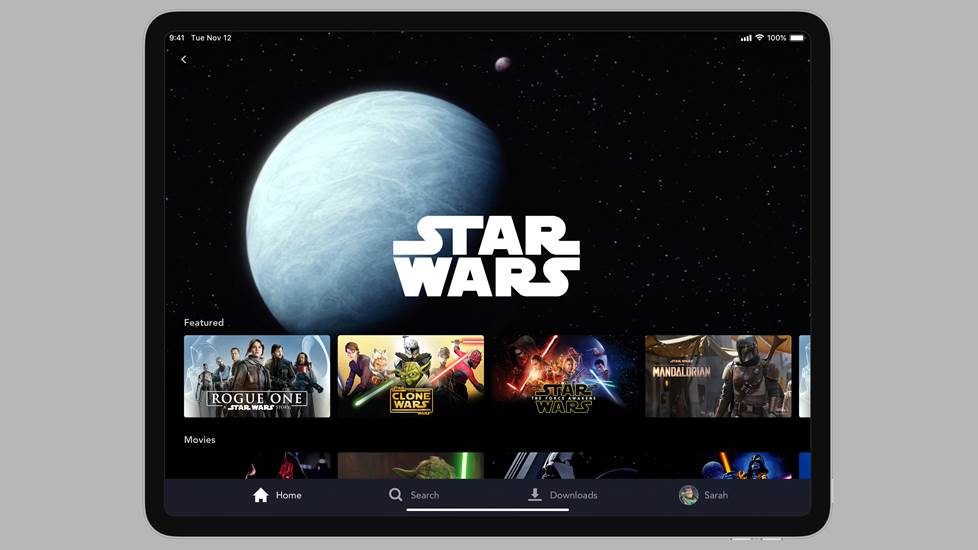 The Disney+ app will be available on the iPad and most newer Android or Amazon Fire tablets.
What other devices can play Disney+?
You'll be able to play Disney+ on most computers made in the last few years. Android phones and tablets, iPhones, and iPads will also work. In most cases there will be a dedicated app you can download, but you can also watch Disney+ on your web browser.
If your laptop has an HDMI output, you can connect it to your TV with a compatible HDMI 2.0 cable.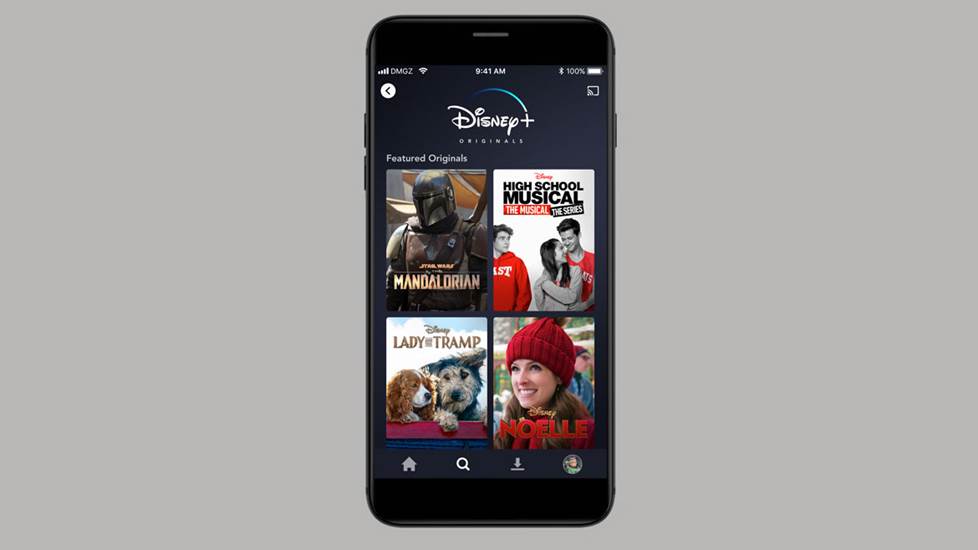 The Disney+ app will allow you to download shows or movies to your device, so you can watch them on the go.
You need a strong home network for 4K streaming
I've been streaming 4K from Netflix for some time now, but many of my friends and co-workers have chosen not to upgrade. Since Disney+ will have 4K and HDR content at no extra charge, this will be the first real foray into 4K streaming for a lot of people with 4K TVs.
We have a 4K video streaming checklist that might help.
The more 4K streaming you want to do, the better the network (and faster the connection) you need. Particularly if you have phones, computers, and other devices using the same network.
In our article "5 Tips to solve Netflix streaming problems," Crutchfield IT's Brent Pye recommends at least 10 megabits (Mb) per second for streaming HD on busy networks. Most manufacturers recommend over twice that — at least 20Mbps — for 4K streaming.
A wired Ethernet connection will give you the strongest, fastest, most reliable network connection and won't interfere with any other streams in your home. But of course, that's not always possible. Sometimes your TV set is too far away from your router and some streaming devices don't even have an Ethernet Port.
If have trouble streaming video via Wi-Fi, a new wireless router or Wi-Fi signal booster may be in order. Some routers let you put streaming video first in line for available bandwidth. For more information, read our Wireless router buying guide.
---
My November 12 launch day "diary"
When I first powered on my 2016 LG OLED TV, I received an on-screen message that said, "Update: Disney+ available in LG content store." I searched for, found, downloaded, and launched the app. Then I signed in.
Empire Strikes Back in 4K and Dolby Vision!
The big headline for me is that all of the Star Wars movies are available in the "UHD and HDR" section, including the ORIGINAL TRILOGY remastered in 4K and Dolby Vision. (They also feature a Dolby Atmos soundtrack, but I didn't have an Atmos setup to test that.)
Here are my top-of-mind notes from the first 10 minutes of Empire Strikes Back. I probably should have refined these a bit, but I wanted to share my unfiltered joy:
I've been watching this movie for over 30 years, and I've seen it in pretty much every format and every type of screen (from my childhood 19" tube TV to the movie screen). After just 10 minutes, I honestly think this 4K/Dolby Vision remaster will give the original trilogy a whole new shelf life.
The letters from the opening crawl seemed to leap off the screen, and the stars behind them looked almost three-dimensional over the deep black backdrop.
When we moved to the icy terrain of Hoth, I better noticed nuances like the extra bit of grit and grime in the otherwise pristine snow. It felt more like a real place than ever before. Likewise, everything looked more lived-in and detailed inside the rebel base, with the better contrast and shading in the dark hallways and the more obvious wear and tear on the spaceships and machinery.
I was worried that some of the puppetry and (later-added) CGI would look extra hokey and fake when exposed by the higher level of detail. Instead, the opposite happened. I think this version looked more cinematic than the last cut I saw in the theater back in the late 90s. The nuance in the shadows and more true-to-life lighting made the creatures look more "real" than they have to me in years.
Honestly, I thought I had grown out of Star Wars…the latest movies were fine, but not exactly my cup of tea. And even the originals — ever since all the CGI updates —don't quite move me like they used to. But for the first time in years, I got that twinge of nostalgia. I remembered what it was like when I first visited this world as a youngster. I was so enthralled and mesmerized by the visuals, that I had to snap out of it — and remember that I was actually still "working"!
---
Questions? Contact us.
This sure is an exciting time for movie buffs and TV fans, but things can get overwhelming with all these new streaming video options. Since Disney+ is a brand new service, I'll try to keep this article updated as it evolves.
If you have any questions, please get in touch with a Crutchfield Advisor — we're happy to help.