In-ear monitors buying guide
Big upside to small on-stage gear
Heads up!
Welcome to this article from the Crutchfield archives. Have fun reading it, but be aware that the information may be outdated and links may be broken.
You may have noticed some live music artists wearing little earpieces. These are in-ear monitors. Like the floor monitors or "wedges" you often see in front of the performers, in-ear monitors let the artists hear themselves and the other instruments during performances.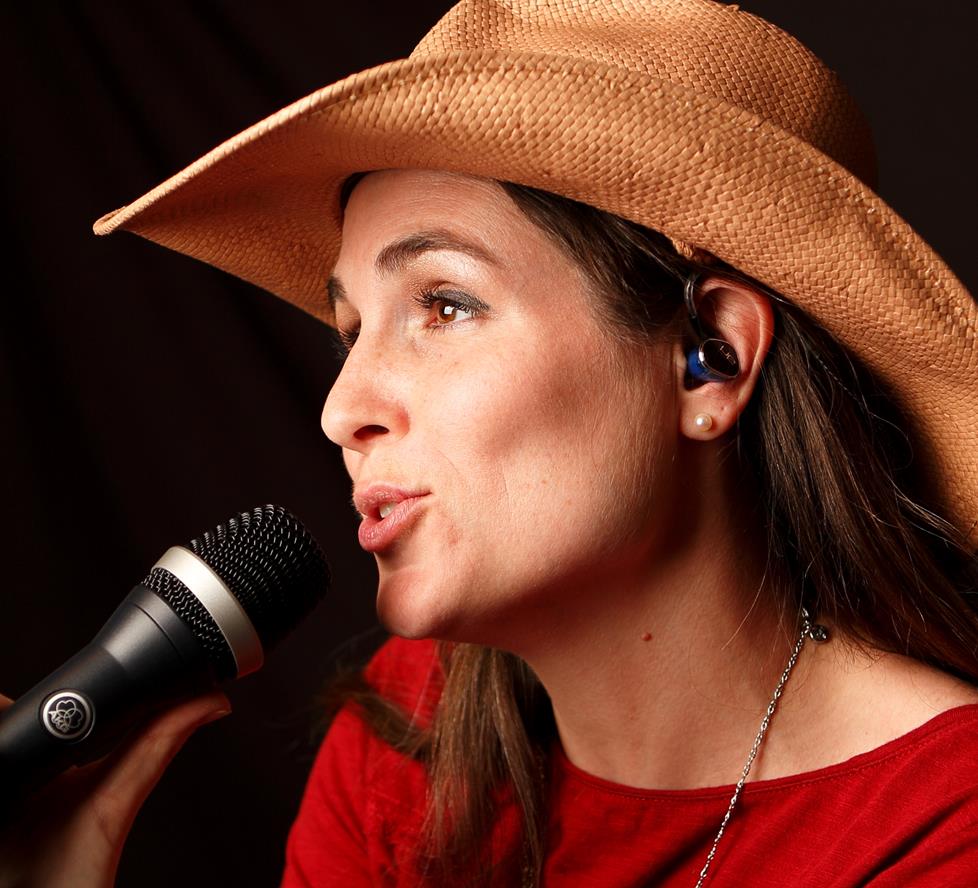 You can hear your monitor mix and isolate outside crowd noise with an in-ear monitor..
The benefits are plentiful
Mobility: Because of their small size, in-ear monitors are light and stay out of the way while the artist performs, especially with wireless in-ear systems. This means the artist isn't limited to a single sweet spot on the stage, freeing them to move around more.
Clarity: Artists can also get better clarity from their mixes due to the sound isolation that in-ear monitors provide. Wedges can produce sound bleed-over with other monitors and speakers on the stage, which can make it difficult for the artist to isolate the mix they want.
Focus: In-ear monitors let the performer concentrate on the specific audio they want to hear while blocking out the distracting sounds. The engineers can get into the act by using in-ear monitors, so they can better adjust the individual mix each performer is hearing.
View: Their smaller size also means the audience gets a better view, since there isn't a big speaker box in front of the performer.
Choosing between an in-ear and a stage monitor
Because in-ear monitors generally work better with vocal and acoustic instruments, bass players and drummers may prefer larger monitors for the bass impact of their performance. Many in-ear monitors can't produce bass frequencies adequately.
Many performers like to hear the crowd noise in their mix, but since in-ear monitors isolate the mix, that crowd noise can be lost. Performers often place stage microphones to get that crowd noise back into the mix for their in-ear monitors. However, that can drive up costs and complicate the connections, so some performers stick with a floor monitor instead.
Types and what to look for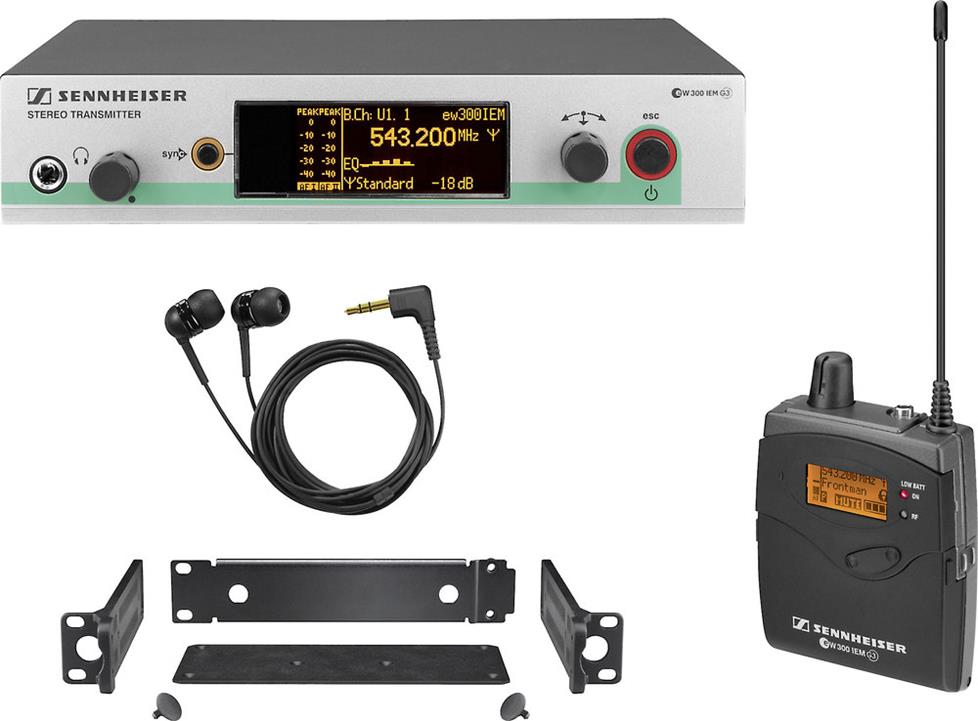 Sennheiser EW 300 IEM G3 wireless in-ear monitor system.
Wired: Think about how you're going to use an in-ear monitor. If you'll be stationary, such as playing guitar while sitting on a stool, you could save money by going with a wired in-ear monitor. You're tied to that location, but a wired in-ear monitor offers superior resistance to any outside noise interference.
Wireless: If you'd like to move around more, consider a wireless in-ear monitor system consisting of the in-ear headphone(s), a receiver that usually clips to your belt or waistband, and a transmitter. The robust transmitters offer solid wireless ranges for the receivers, so you don't lose the audio signal as you move. While they cost more, you're no longer tethered, and many transmitters enable you to add additional receivers for other band members.
Comfort and fit: Many in-ear monitors include a variety of earphone tips that you can select from for your comfort level and best noise isolation. Keep an eye out for other features that might suit your needs as well, such as detachable, highly-shielded audio cables that allow you to protect your monitors and replace the cables as needed.
Degree of isolation: In-ear monitors offer varying degrees of noise isolation, so consider what you want to hear while you're up on stage in terms of isolating the mix or including some stage and crowd noise.
Construction: Also, in-ear monitors offer a variety of driver construction. The entry-level monitors can include a standard magnet driver, which works nicely for mid to higher frequencies. If you're looking to get more mid-bass and bass tones directly in your ear, more advanced monitors include multiple drivers and crossovers to produce a wider frequency response and better sound separation.