What is DTS Play-Fi wireless audio?
Finally, a multi-room audio system for people who like to mix and match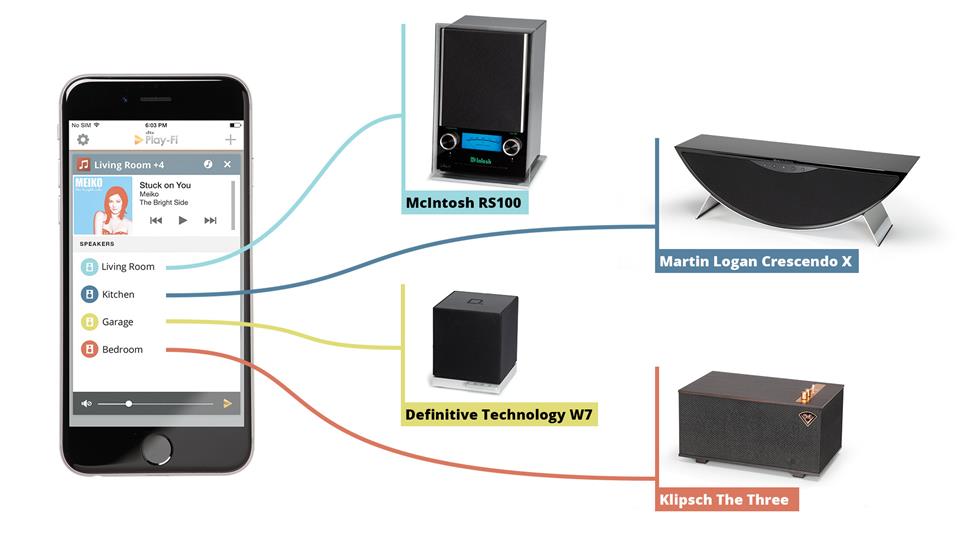 Place speakers from different brands throughout your house, and control them all with one app.
Want tunes flowing throughout your home, not spools of speaker wire?
There are lots of wireless whole-home music choices out there. But one gives you flexibility when choosing speakers for each room: DTS Play-Fi.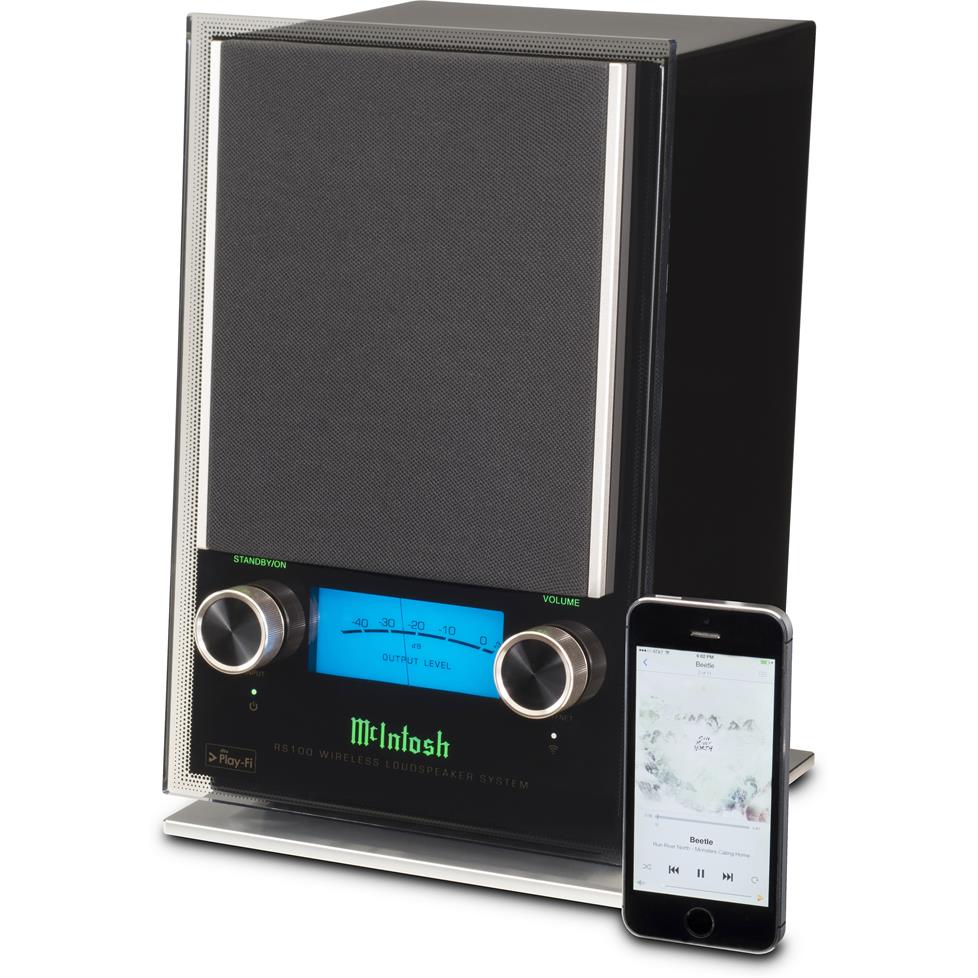 DTS Play-Fi lets you pick and choose speakers from top audio companies — and control them all with your phone (McIntosh RS100 speaker shown).
Mix and match speaker brands
Play-Fi lets you stream music room to room through a growing number of wireless speakers, sound bars, and components — and it isn't tied to a specific brand. Many of our favorite speaker brands are in on Play-Fi (see our list at the bottom). You can pick and choose products from any of them.
Toggle between your top-flight home theater speakers, a sweet-sounding sound bar in the family room, and a compact powered speaker in your kid's room. Play-Fi takes care of the streaming technology — letting the speaker makers focus on producing great sound.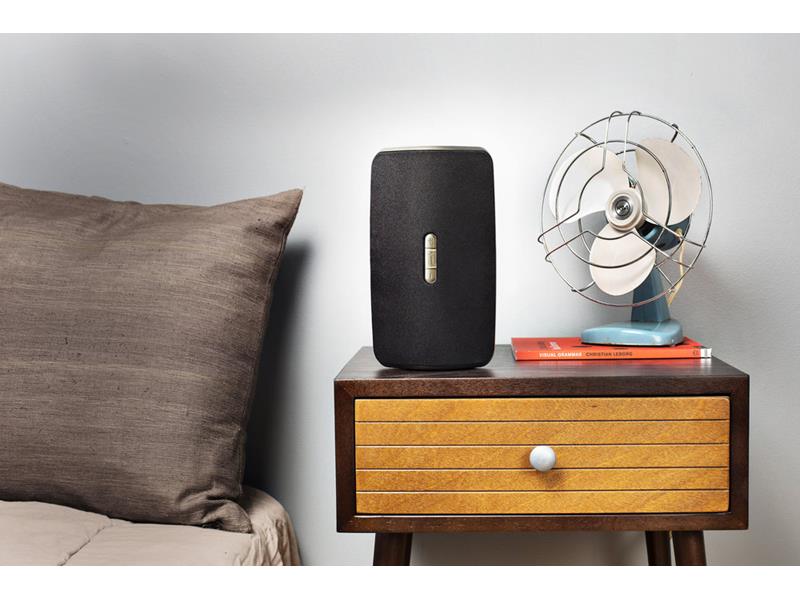 Listen to music in the bedroom on a Play-Fi speaker from Polk..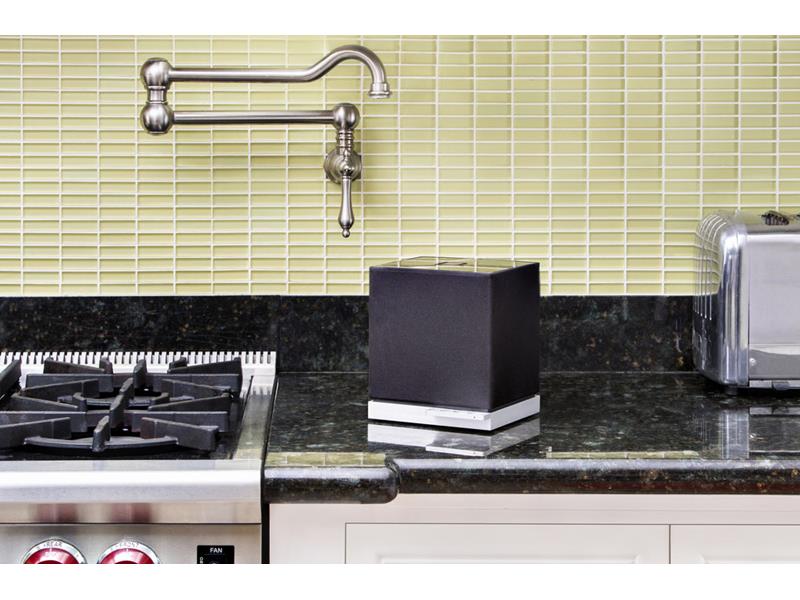 ... while a Play-Fi speaker from Definitive Technology plays the same song, or a different one, in the kitchen.
Play-Fi works over your high-speed Internet connection and home Wi-Fi network. You'll need Play-Fi compatible wireless speakers or components, and a smartphone, tablet, or PC to control the system.
Play tunes and control speakers with your phone or tablet
You'll also need the Play-Fi app. It's a free download for Android, iOS, Kindle Fire, and Windows devices. The app guides you through the simple setup process and allows you to control the speakers wirelessly.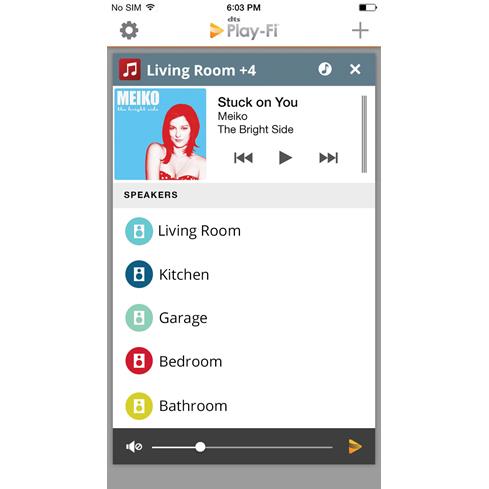 Set up and control your multi-room system with the Play-Fi app.
The app lets you select songs and playlists from your music library. Or search through supported music services like Pandora®, TIDAL, SIRIUS XM, and various Internet radio stations. If you have a Spotify® premium account, you can also use Spotify Connect on Play-Fi speakers or components.
Choose whether you want to hear the same song in a group of speakers or you want different songs in different speakers. You can also assign names to each speaker so you can easily identify them in the app.
Sound bar options — with a wireless surround sound solution
You'll find several sound bars among your choices of Play-Fi speakers. Some of those sound bars support the "Play-Fi surround" feature. You can add two Play-Fi speakers and create a wireless 5.1 home theater system.
A growing list of speaker options
There are several brands of Play-Fi speakers to choose from, with more on the way. Click on the links to explore the current products: