JBL GX Series speakers — a versatile choice
Heads up!
Welcome to this article from the Crutchfield archives. Have fun reading it, but be aware that the information may be outdated and links may be broken.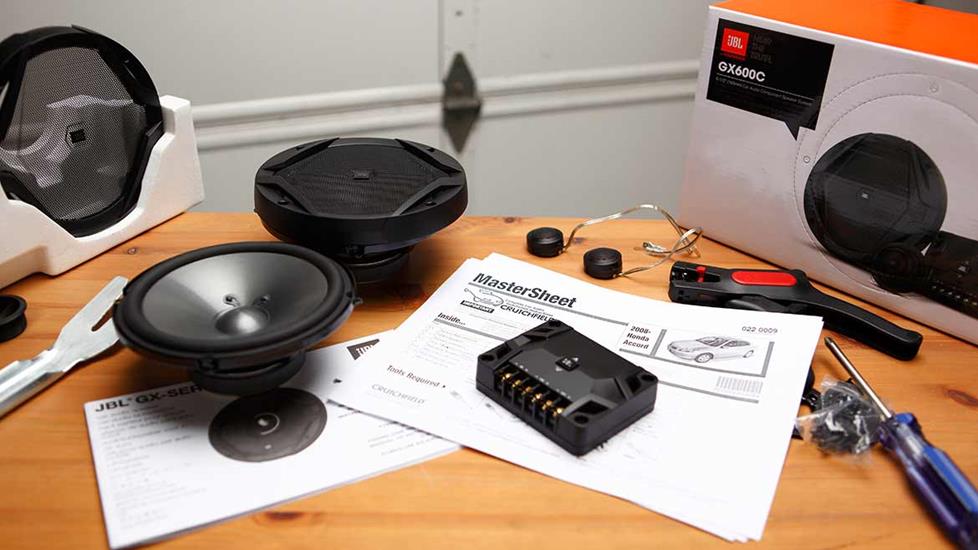 Our advisors installed this GX600C component system as well as GX Series full range speakers in the rear.
When it comes to choosing the right aftermarket speakers for your car, there's no shortage of choices. And that's part of the challenge. You want to find speakers that will perform well with your car's powering scenario, but most of all, you want speakers that consistently deliver sound you love. JBL has a rich history as an industry innovator and a favorite of some of the most notable names in popular music. With their reasonably priced GX Series, JBL has applied their heritage sound to a wide-reaching car speaker solution, but does it translate for all appiications?
Recently, we asked a few of our sales advisors if they'd be willing to let us install these speakers in their cars and then tell us how the new speakers sounded. Well, it didn't take long to line up three volunteers to get free speakers! We installed GX Series GX600C components in the front of their cars and coaxials in the rear. From factory power to aftermarket everything, each advisor had a different scenario in their car. After spending a week immersing themselves in JBL sound, they reported back on their experiences.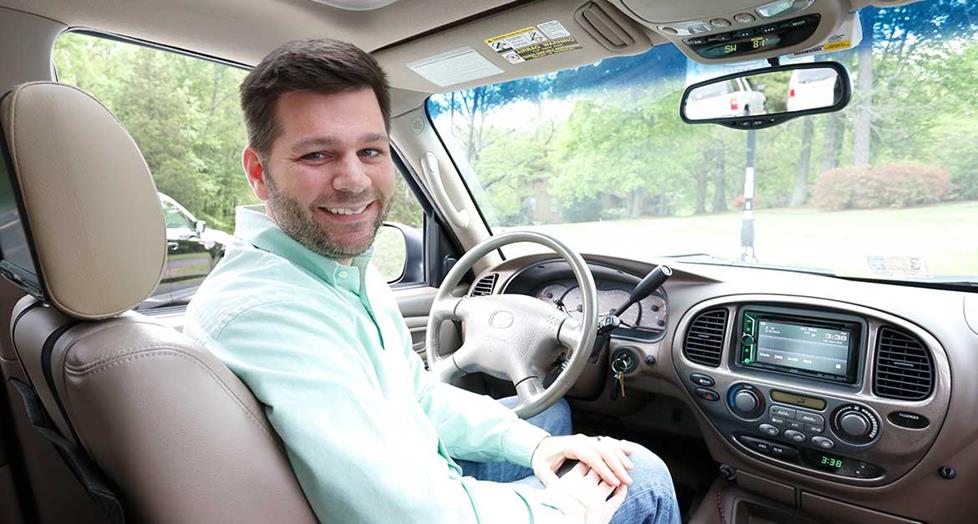 Replacing factory speakers
"The sound is much more detailed than before. I'm also very pleased with the amount of bass response I get"
Morgan drives a 2002 Toyota Sequoia still equipped with a factory radio. No stranger to the brand, Morgan's Sequoia actually came installed with a JBL factory system once upon a time, but thirteen years had pushed it to the limit. Replacing those speakers with the GX Series had serious impact: "The sound is much more detailed than before. I'm also very pleased with the amount of bass response I get from them. They transformed the dull, worn-out system into an excellent one, without the need for an amplifier!"
Powering with an aftermarket receiver
Dolly drives a 2003 Honda CRV equipped with an aftermarket receiver. She also had aftermarket speakers installed, but time had taken its toll on them. She was ready to hit refresh on her system, and the new GX speakers delivered: "The JBL components are crisp and clean. Having the tweeters mounted in the dash really puts the vocals right in the car with me, like Brandi Carlile is riding shotgun. I don't have a separate subwoofer in the car, but the nice wide range from the components compensates for that."
Integrating into a full aftermarket system
Axel drives a 2009 Honda Accord coupe equipped with a full aftermarket system – a receiver, a 5-channel amp, and an 8" subwoofer. He was satisfied with the aftermarket speakers he had before, which meant the JBLs had stiff competition. But Axel was surprised to find that the new speakers impressed him: "The JBL speakers are definitely more efficient than my old speakers, and they have a brighter sound that cuts through road and wind noise much better than the speakers I replaced. Overall, I would say the GX Series is an incredible value for the price."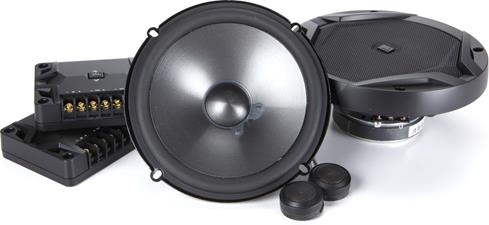 What makes the GX Series so versatile?
Whether integrated into a full aftermarket system or powered by a factory receiver, the GX Series had the chops to make a strong impression across the board. Several things make these JBLs a solid one-size-fits-all option:
JBL designed these speakers to fit a wide range of vehicles.
The GX600C component system's high power-handling gives you a high ceiling for performance if you want to power them with an aftermarket amplifier, like Axel did.
A 3-ohm impedance allows the GX Series to safely draw more power from a factory receiver for better clarity at all volumes, as in Morgan's case.
The PlusOne+ structure of the woofer cone expands cone space without enlarging the speaker overall. More surface area in the woofer delivers more of the low frequencies, giving bass a better presence, if you have no sub, as Dolly described.
An adjustable tweeter level in the component system's external crossover allows you to adjust the brightness Axel described for an overall smoother sound, depending on tweeter placement and car layout.

The GX Series external crossovers feature a simple, push-button tweeter level control.

And speaking of tweeters, Morgan found that his installation went a lot smoother thanks to JBL going the extra mile in the mounting department: "I was super-pleased with the amount of accessories that JBL includes to help install the tweeters. The new ones ended up bolting in like the factory ones thanks to that."
So, if you're in the market for a speaker upgrade, check out JBL's GX Series first, and you may not have to look any further. And if you have any questions about these or any other car spearkers, contact us via chat, phone, or email.