Jayce's 2013 Dodge Challenger
JL Audio gear adds serious muscle to this Mopar's sound
rutchfield Tech Support Specialist Jayce is used to great-sounding car audio. So when he purchased this 2013 Dodge Challenger, he knew that he'd be replacing the factory stereo system eventually. He didn't know that the installation process would wind up in one of our catalogs, but that's the kind of thing that happens sometimes when you work here!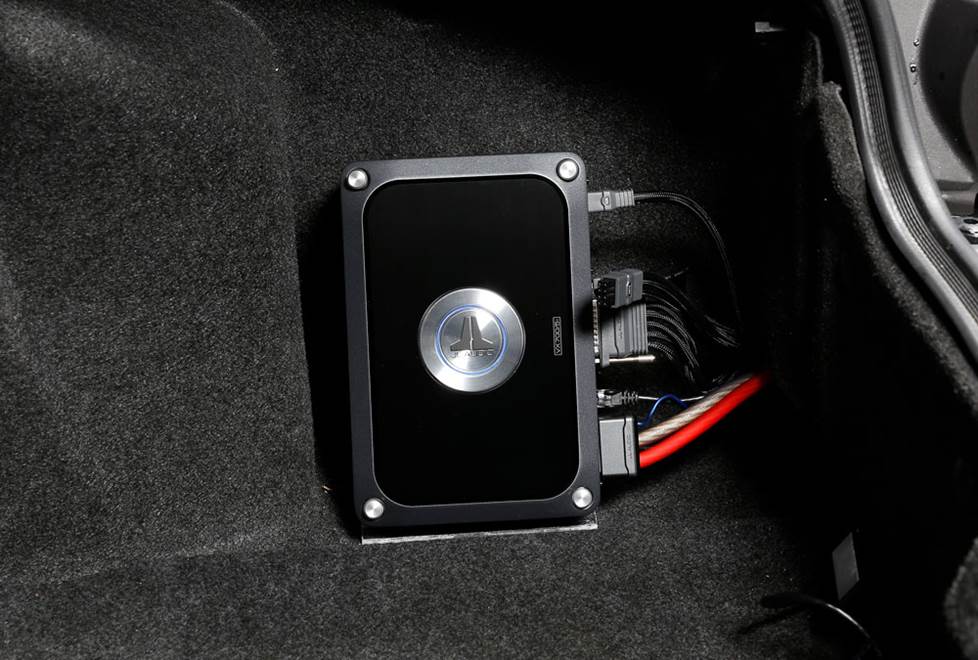 JL Audio's VX700/5i 5-channel amp packs a lot of power into a compact package.
The Challenger's stock sound system didn't have anywhere near the bass Jayce was used to and the tweeters weren't hitting the high notes very well, either. No lows and no highs make Jayce a very bored driver, so he started researching possible solutions. New speakers and a sub were absolute necessities, as was a new receiver, but it was JL Audio's VX700/5i 5-channel amp and DSP that really put the plan into motion.
"When I heard that JL Audio's new VXi amps were going to feature digital signal processors, I was really interested in checking them out," he explained. "When I was offered the chance to install one in my car, along with JL Audio speakers and a sub, I jumped at the opportunity."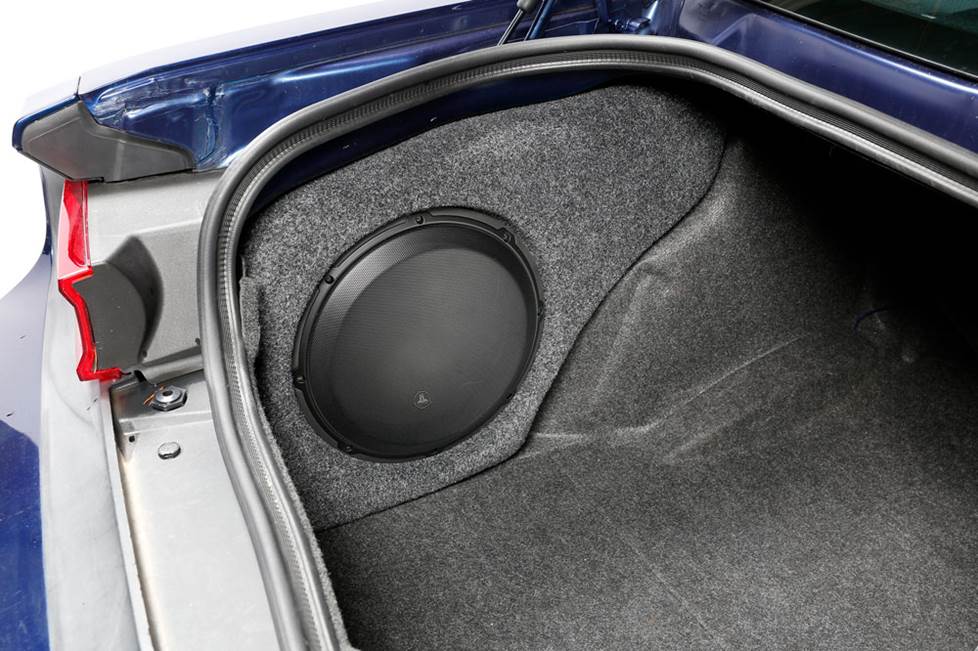 This JL Audio Stealthbox is designed to fit right into the Challenger's trunk.
Jayce installed JL Audio C5 component speakers in the front and 2-ways in the rear deck. For bass, he chose a JL Audio Stealthbox that's designed specifically for the Challenger. Once everything was installed, he downloaded all three of JL Audio's tuning apps and started setting up his system for maximum performance. You can read all about the installation and the tuning set-up in this article.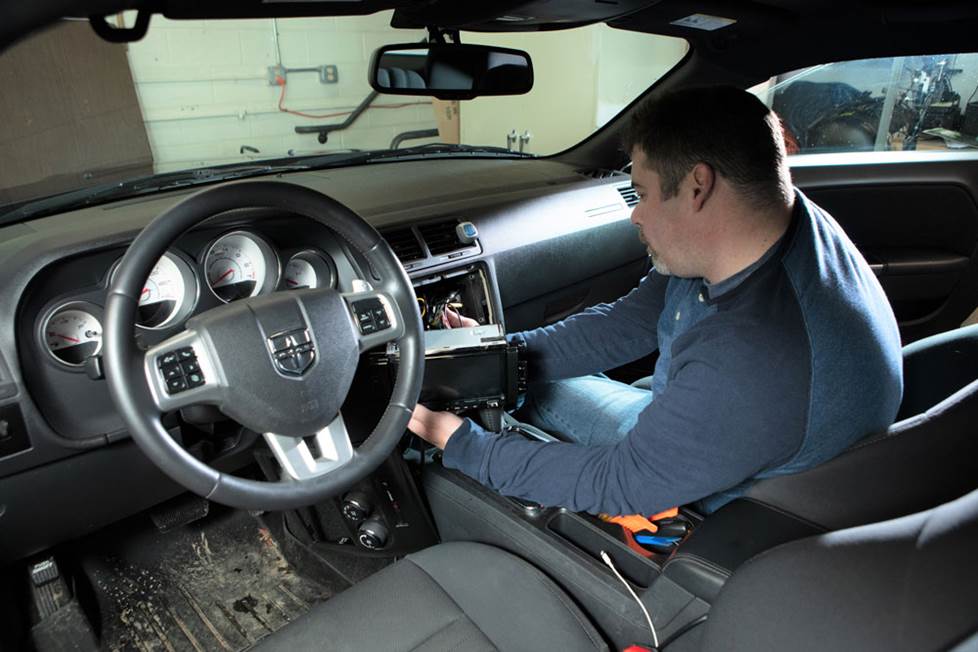 Jayce installed a smartphone-friendly Alpine receiver in his Challenger
The new receiver is the Alpine iLX-207, a versatile receiver that works with Apple CarPlay and Android Auto, so it's ready for just about any smartphone. It's equipped with built-in Bluetooth®, SiriusXM connectivity, an HDMI input, an HD Radio™ tuner, and more, so whatever Jayce wants to listen to will sound awesome with this new system.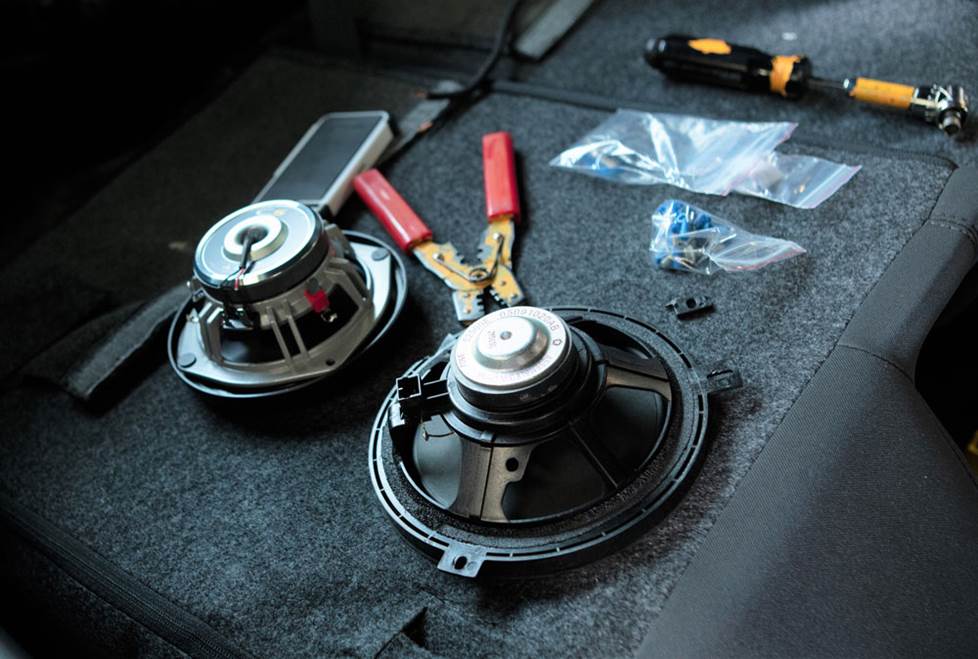 These 5-1/4" JL Audio rear speakers are a very nice addition to the Challenger's sound system
Items installed:
Alpine iLX-207 digital multimedia receiver
JL Audio VX700/5i 5-channel amp and DSP
JL Audio C5-650 6½" component speaker system (doors)
JL Audio C5-525x 5¼" 2-way speakers (rear deck)
JL Audio Stealthbox 12" custom-fit subwoofer for Dodge Challenger
JL Audio VXi-BTC Bluetooth Communicator for VXi amps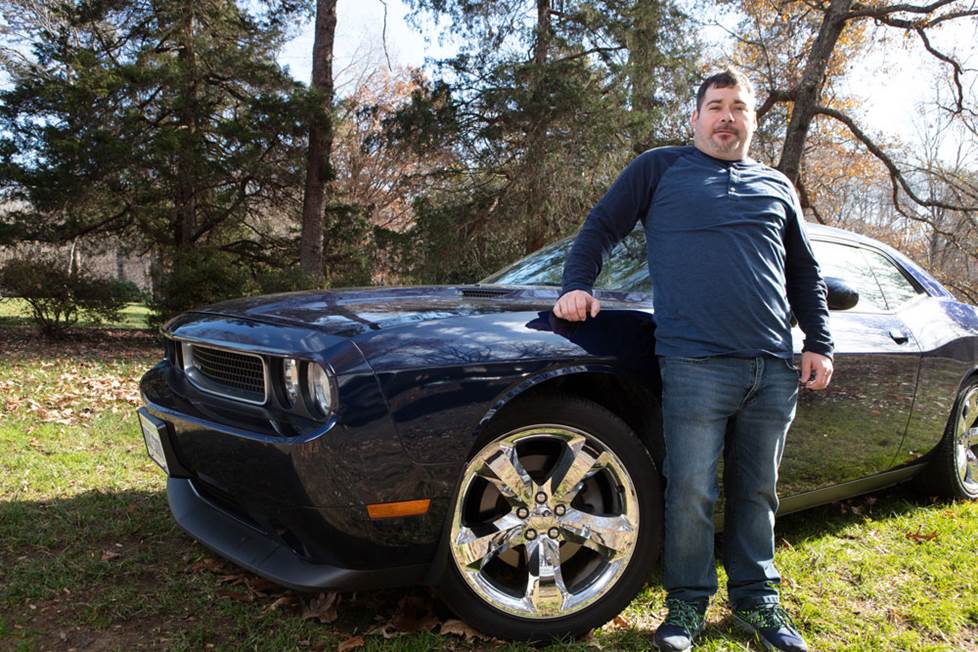 ---
Vehicles in the Custom Car Showroom are submitted by customers and fans, and edited by Crutchfield writing staff. And yes, we also feature our own installs sometimes! You can find more of these articles on the Showroom main page.