Kardinal Hall
Sound system for a German-style beer garden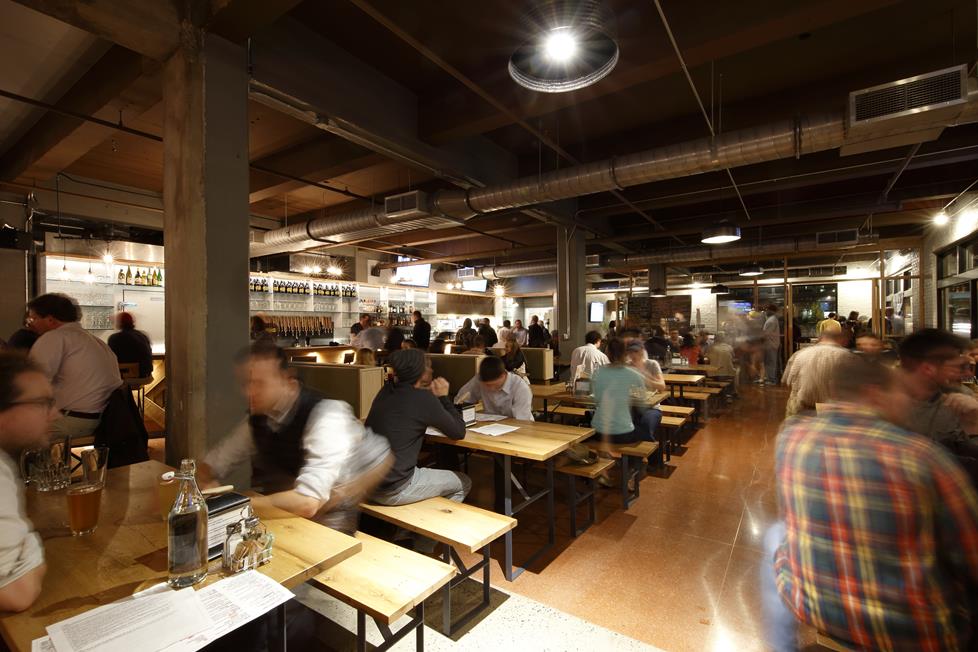 Designing a system that enhances the vibe indoors and on the patio
The owners of Kardinal Hall wanted to replicate the friendly communal feel of a German beer garden when they renovated part of a classic art deco industrial building in Charlottesville, Virginia. That meant a large but cozy space, with 100 seats, plus an outdoor bocce court and more tables for al fresco fun.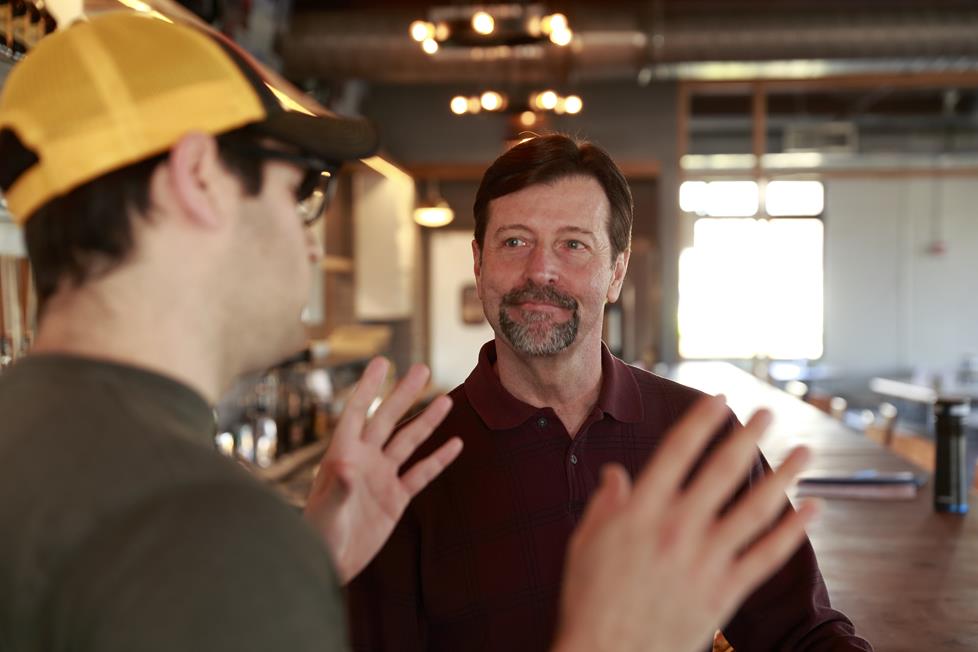 System design goals
Kardinal staff asked system designer Dallas for a sound system that could fill the space without overwhelming conversation, plenty of TVs for the sporting crowd, and weatherproof speakers to bring the party to the patio. The system also needed to be easy to expand, so it can grow with the business.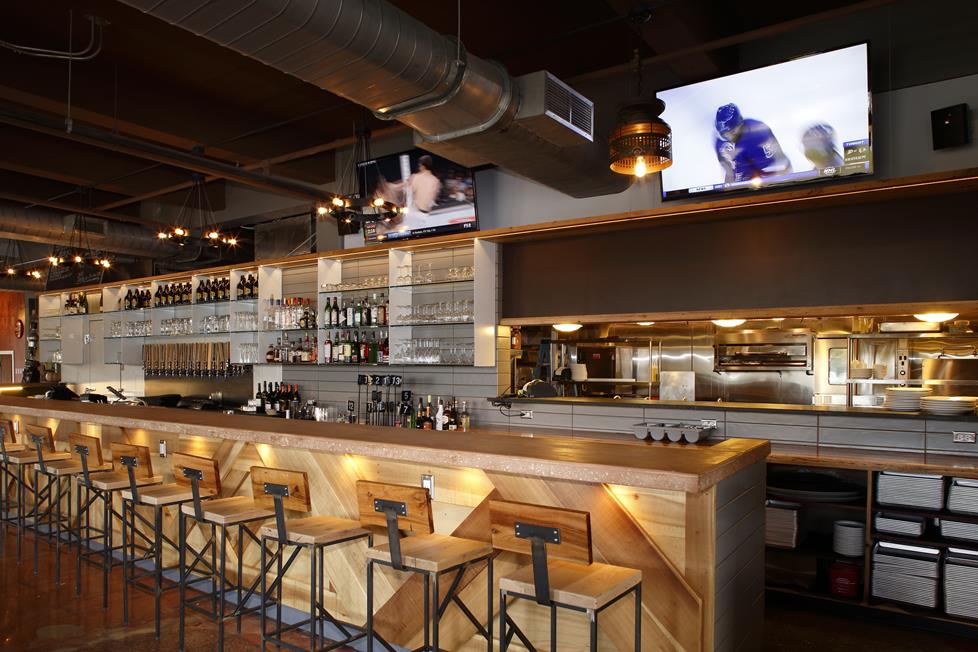 Capping the volume at the bar
With multiple beer taps flowing and sizzling plates filled with bratwurst and soft pretzels issuing from the kitchen, the bar at Kardinal Hall is a busy place. Dallas wanted to make sure that staff could hear orders clearly, and customers could converse without shouting. Though a single volume control handles the entire room, the bar speakers are limited to 50% of the volume that can be achieved elsewhere in the beer hall.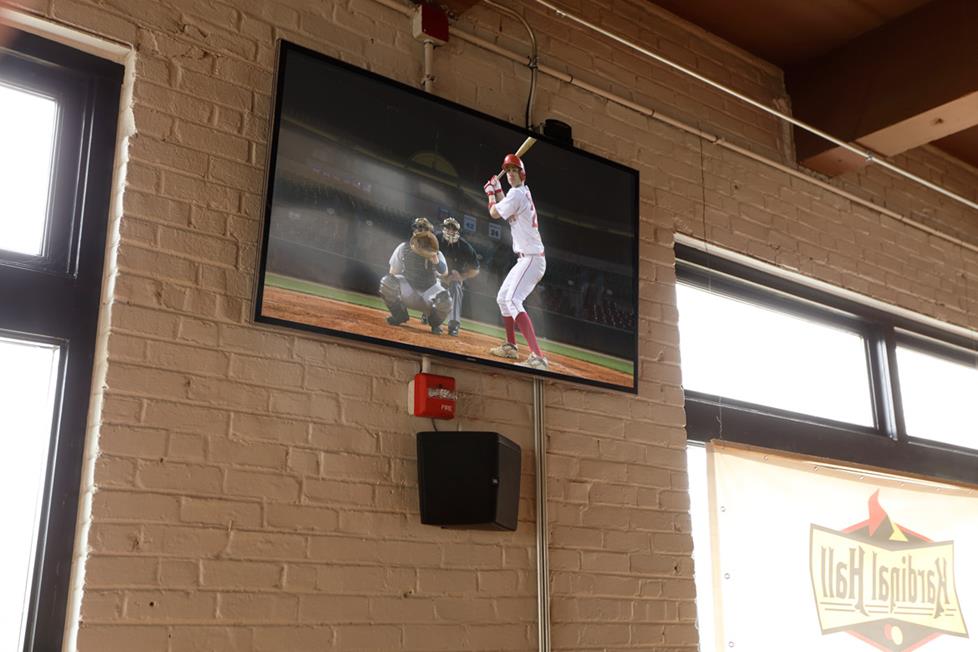 Wide-angle sound dispersion in the beer hall
In the wide-open indoor seating area, three JBL Control® HST speakers are mounted about midway up each wall, so the speakers' 180° dispersion pattern can fill the room with excellent sound, right at ear level.
Central control
Power and volume control components hide away in a cabinet behind the bar. Seen here, from top to bottom:
An Atlas Attenuator rack mounting plate with master controls for inside and patio volume. A third volume control is installed and ready for future expansion. The rack holds up to 6 knobs for controlling different zones.
An Atlas AA240 mixer/amplifier distributes audio from external music sources or TV sound.
An Atlas AP-S15A power conditioner is nestled at the bottom. This "power strip on steroids" keeps all of the other equipment safe from power surges and uneven voltage, which can damage unprotected gear.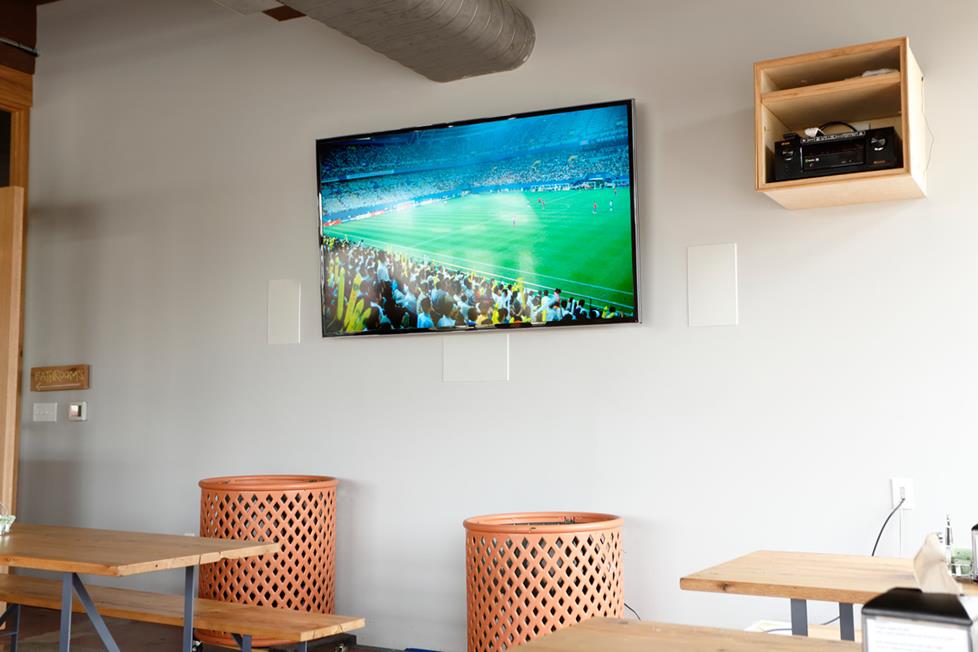 Rich, full 5.1 sound in the party room
At one end of the beer hall is a semi-private "party room". A Denon receiver provides access to audio from the Samsung television and a host of auxiliary sources. Polk Audio 65-RT stereo speakers and a Polk 255C-RT center channel are mounted in-wall, with Polk Atrium5 speakers surface-mounted in the rear of the room for surround sound. A décor-matching white Audioengine S8 subwoofer provides the bass.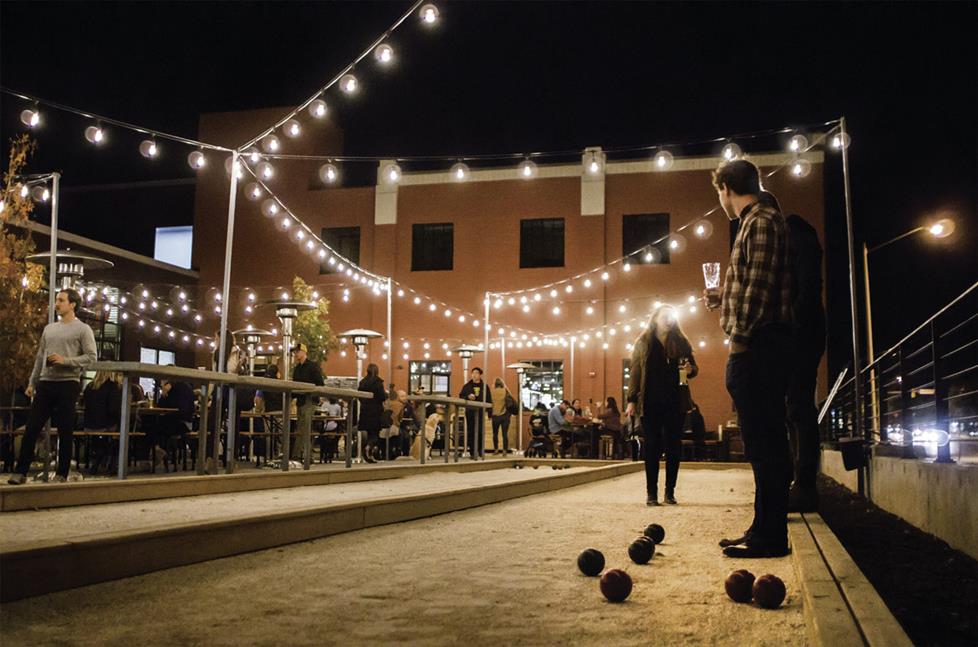 Weatherproof speakers for the patio and bocce court
Four more JBL Control® 25AV speakers are mounted on the patio, where they can provide background sound for bocce players and guests seated at the outdoor tables. These durable, water-resistant speakers operate on a separate volume control from the indoor speakers, so they can be fine-tuned to compete with traffic noise.
Customers flock to Kardinal Hall to enjoy good food, beer, sports and casual conversation in a welcoming environment. A well-designed sound system from Crutchfield became a crucial part of the overall experience.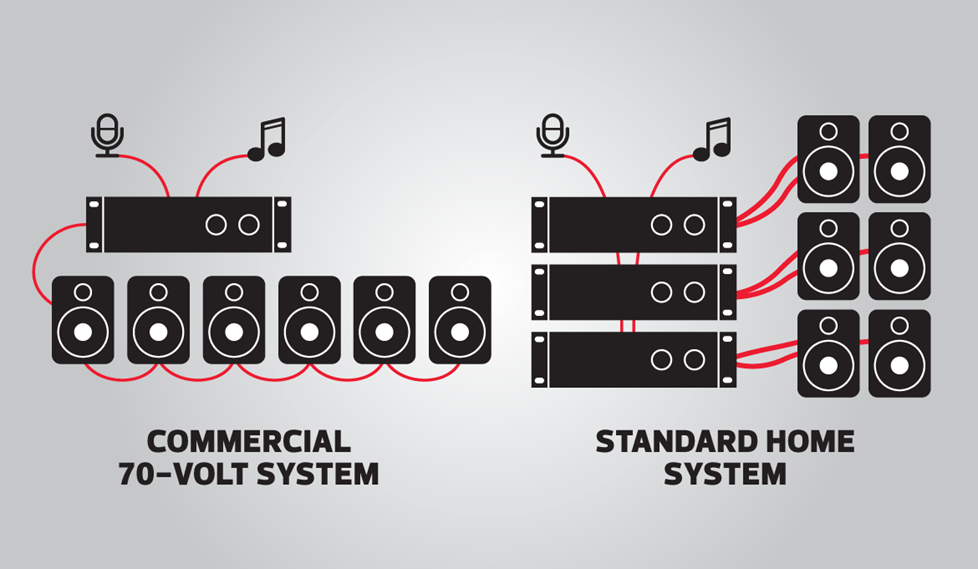 Right-sizing the design with a 70-volt sound system
Standard home stereo gear can't provide enough sound to fill a busy commercial space. We recommended a cost-effective 70-volt system for Kardinal Hall's unique floor plan, because one amplifier can safely drive several speakers. 70-volt audio gear lets you set up multiple listening zones with centrally-located volume controls. And more speakers can be added easily when business is booming and you want to expand.
Learn more by reading our Introduction to commercial audio systems.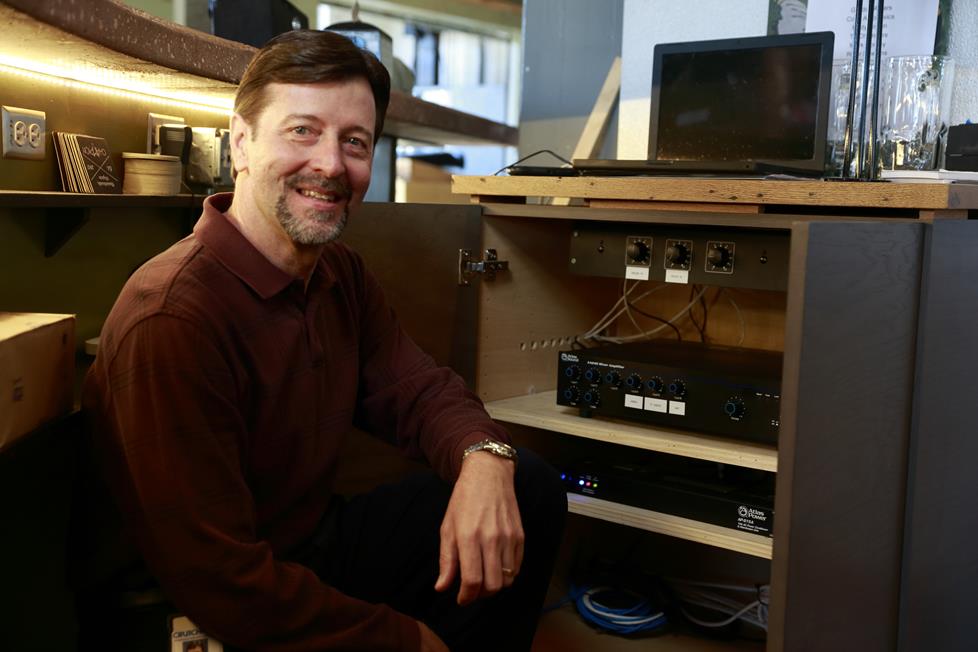 Get started on your own system
This is one example of how an experienced Crutchfield system designer can create a custom system for a unique business location. If you're building your dream business, and aren't sure where to turn for sound advice, give us a call at 1-800-315-2758. One of our designers will work with you to take the guesswork and worry out of customizing an A/V system to suit your needs.
Get started with
a free system design
After we gather your information, we'll send you a detailed system plan. It will include a link to a pre-filled shopping cart. Ordering is easy, and delivery is fast.