Keep your personal info safe by protecting your car and devices
Some safety tips to consider when on the go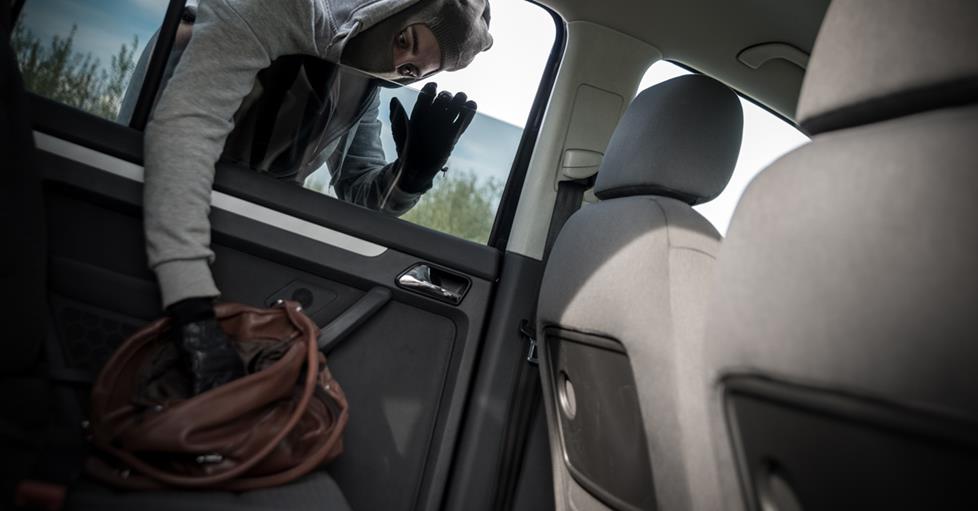 It used to be that a car security system was a good idea for protecting your car stereo. Nowadays, it's much less likely that someone will break into your car to try to steal your stereo than to get your laptop, tablet, phone, or other electronic devices. These devices usually take a lot less effort to remove than a car stereo and they can easily be resold by the thieves.
Protect yourself from theft
Whatever the reason someone might have for breaking into your vehicle, it's important to safeguard yourself against theft. which can include the loss of your vehicle. Your personal information (email, credit card information, etc.) might be compromised as well, depending on what's on your devices. Here are a few ideas for keeping yourself and your car safe:
Invest in a car alarm
Car alarms are a powerful deterrent for preventing theft, but they haven't always been easy to install. Manufacturers have recently come up with ways to make them easier to install for do-it-yourselfers, usually by employing a module which can communicate directly with a vehicle's databus system. Such modules can greatly reduce installation time.
Employ GPS technology
If a car alarm seems intimidating or unnecessary, look into GPS vehicle trackers like those from Firstech or Viper. These devices often plug into your vehicle's OBDII port and connect to your smartphone to provide helpful information to you through an app or website. And if your car's moved without your knowledge, their GPS capabilities let you – or the police – track its whereabouts. You'll typically have to register these devices and get a subscription of some sort to take advantage of GPS capabilities. Some subscriptions require payment; others don't.
Use common sense
When you're stepping away from your car, make sure you don't leave valuables out to tempt ne'er-do-wells. This includes your phone, portable music player, or other electronic devices, including thumb drives. Lock your doors and roll up your windows all the way — professional thieves can be in and out of your car within 30 seconds if you leave them an opening.
Pay attention
Thieves will try to grab your stuff when you're popping into a convenience store to grab a drink for the road, so don't tempt them by leaving the car unlocked and running. Truly brazen miscreants will even try to steal bags and purses from SUVs and other large vehicles by ducking down and accessing the interior through the passenger-side door or window while the driver is pumping gas. You can lessen your chances of being a victim by paying attention to your surroundings instead of the pump or your phone.
You're only as secure as your device
Not only is a phone, laptop, or tablet expensive to replace, one of these devices can also be used to gain access to important personal and financial information about you if they're not properly secured. With that in mind, here are a few safety tips for both your car and electronic devices to help keep you safe:
Be wary of public Wi-Fi
Whether you're using your laptop, tablet, phone, or connected in-dash receiver, public Wi-Fi networks are typically less secure (and easier to hack) than the Wi-Fi in your home. Be careful when accessing your important accounts through them. Avoid entering sensitive data (including credit card information) if at all possible until you know you're safe.
Use strong passwords
Strong passwords (or PINs) for your phone and other connected devices (including your car's receiver) can help prevent others from accessing your social media and email accounts if those devices end up in the wrong hands. Two-step verification can also help reduce your risk of exposure.
Keep your devices up to date
You might be fond of how an older operating system works, but updating the software —including antivirus programs — on your device will make it harder for someone to gain unwanted access.
These are just a few helpful hints for protecting your car, devices, and personal information. For more ideas, check out this Cyber Security Awareness poster from Securing the Human, an information security company.