How to Choose A Power Inverter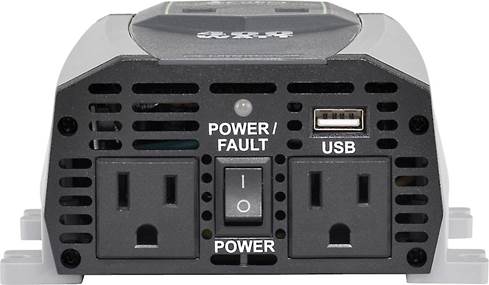 When you're choosing a power inverter, it's important to choose the right size. It all depends on how you intend to use the inverter.
How many electrical outlets do you want? The inverters we carry have 1 to 3 outlets, so you can choose the size that best fits your needs.
Do you want the flexibility and portability of a cigarette lighter adapter or a hard-wired, permanent installation? The general rule of thumb is that loads exceeding 150 watts will require a direct connection to the battery.
What is the current draw of the equipment you will use in your car? Typical small appliances can be used with most inverters. If you'll be using heavy-draw equipment like some large power tools or large TVs (over 13"), then you'll need a larger-capacity inverter and a direct connection to the battery.
Why do I need a power inverter?
Once you have an inverter in your car, you'll wonder why it wasn't standard equipment from the factory. A power inverter allows you to use electrical equipment in your car that requires an AC power supply. It's particularly great to have when traveling or during vacation.
Choosing the right inverter really depends on how you intend to use it. Will you use it almost daily, or will you use it only as an occasional convenience item? If you will be using your inverter frequently, you may be better off hard-wiring it into the car. This means using a direct connection to your car battery.
You should also consider a model with more than one outlet, for added convenience. A hard-wired installation is also a good idea if you frequently use your cigarette lighter to plug in other equipment, like portable music players or smartphones.
If you're only going to use the inverter occasionally, just use the adapter and plug it into your car's cigarette lighter. This method also gives you the freedom to use the inverter in different vehicles. If you won't be using it for a while, you can take it out of the car and store it indoors.