What Are Performance Car Parts?
Heads up!
Welcome to this article from the Crutchfield archives. Have fun reading it, but be aware that the information may be outdated and links may be broken.
It's easier than you might think to make your car or truck better. Performance parts aren't just for racing; many have real-world applications that can improve your vehicle's power, handling, and fuel economy.
Performance parts usually replace factory components on your car or truck to give it more power. The most common are better flowing air filters, intake kits, and exhausts. Most vehicles come with somewhat restrictive intakes and exhausts, so your car or truck cannot perform as well as it could. Once your vehicle has more air in the engine, and a less restrictive path to push it out, it can produce more power and torque. Some air filters, such as the ones from K&N, can also aid in improving gas mileage in most cars and trucks — and they never need to be replaced.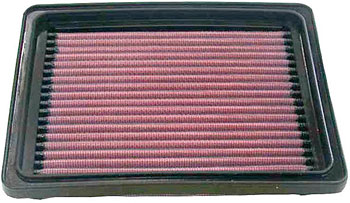 K&N filters replace the filter in your factory air box and offer performance gains and better fuel economy.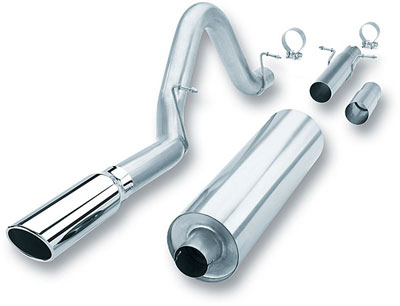 Free-flowing exhausts, like this one from Borla, allow your car or truck to quickly and efficiently push out spent gases.
Another product that will help improve your car's performance is a battery charger/reconditioner. Maintenance charging prolongs the lifetime of your battery by preventing complete discharge and acid buildup — perfect for recreational vehicles that only get used seasonally, or for "must-start" equipment like snow plows and ambulances. A reconditioning mode can restore power to many discharged batteries, while a supply mode allows you to provide 12-volt power to start your car even when the battery is disconnected.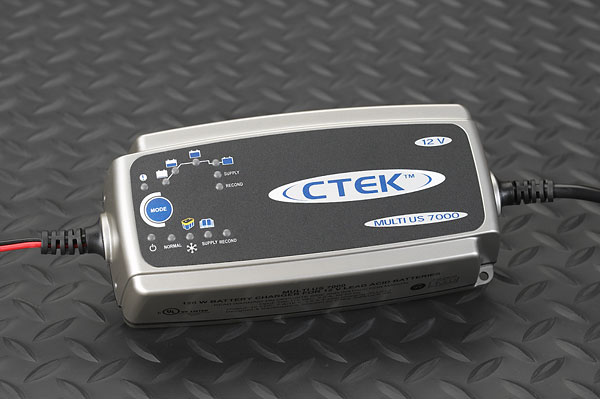 CTEK battery chargers charge and maintain batteries with a patented system that's battery- and electronics-friendly.
All of these parts are considered "bolt-on" parts, or things that can be added using simple hand tools. Some are a little easier than others to install, but anyone should be able to tackle the task with some good instructions and a little patience.