What Will An Air filter Or Intake Kit Do For Your Car?
Heads up!
Welcome to this article from the Crutchfield archives. Have fun reading it, but be aware that the information may be outdated and links may be broken.
The two major components to a properly functioning engine are air and fuel. Improving the flow of air into your vehicle's engine will improve performance and fuel economy.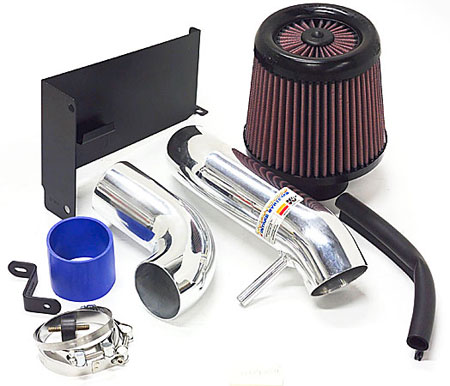 K&N intake kits come with everything you need to install them in your car or truck.
Adding a high-performance air filter or intake kit will allow your vehicle to "breathe" better. The materials used in the K&N intakes and filters we offer give you maximum air flow while blocking contaminants from entering your engine and causing harm. The intake kits also improve sound, giving your vehicle a slight growl during hard acceleration.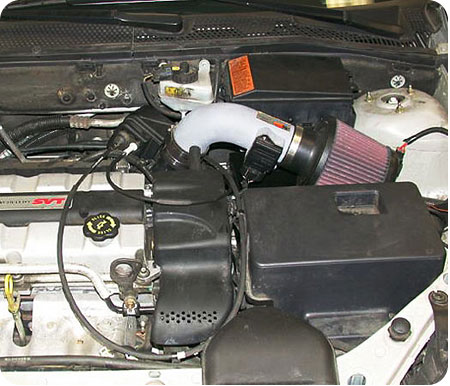 Intake kits are easy to install, and add guaranteed horsepower to your vehicle.
Many of the kits are also available in a variety of colors, making them an aesthetic improvement to your vehicle's engine bay. Their easy intallation make these systems a simple, effective upgrade to most cars and trucks.
All K&N filters use a thin layer of cotton sandwiched between mesh screens for dramatically improved air flow over a stock filter's paper construction.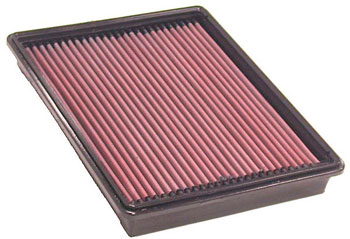 A K&N drop-in filter is cleanable and reusable.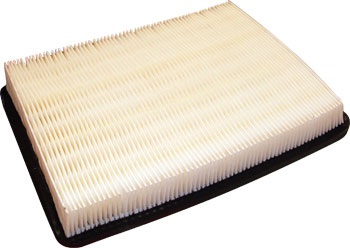 A typical replacement paper filter gets dirty easily and restricts air flow to your engine.
K&N air filters simply drop into your factory air box and require few or no tools for intallation. All K&N filters are washable, so you never have to replace them. Simply clean and oil the filter with a K&N Recharger filter care service kit and drop it back in your factory air box. And with K&N's Million Mile Limited Warranty, your filter is sure to outlast your vehicle.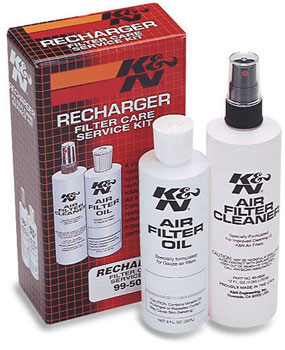 The K&N Recharger kit, along with K&N's Million-Mile Limited Warranty, ensures you'll never need to buy another air filter for your vehicle.