What are satellite radio boomboxes and compact sound systems?
Enjoy your SiriusXM programming wherever you go
Heads up!
Welcome to this article from the Crutchfield archives. Have fun reading it, but be aware that the information may be outdated and links may be broken.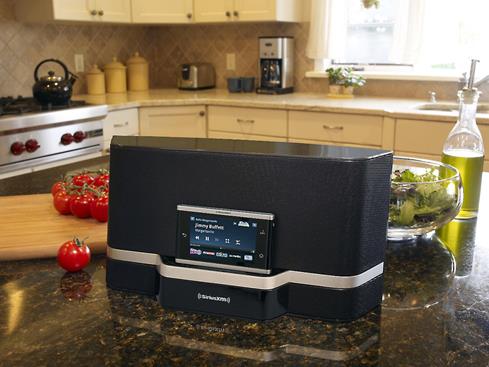 With a compatible boombox, you can listen to your Dock & Play satellite radio just about anywhere.
Boomboxes
Some Dock & Play satellite radios will work with compatible boomboxes. Basically, a boombox consists of dock for the radio, an antenna, and a pair of speakers.
You can plug a boombox into the wall at home (a power adapter is included), or put in batteries and carry it around with you. This makes a boombox ideal for outdoor events like picnics and tailgate parties. Some boomboxes have other features, like an auxiliary input for connecting an MP3 player.
You can use the SiriusXM app on your smartphone or tablet to enjoy your satellite radio on a portable speaker system.
Portable Speakers
Download the SiriusXM app to your portable device, and you can also enjoy your satellite radio on a variety of portable speakers. Many offer an auxiliary input to connect your device, but several are now including Bluetooth® to work with your portable wirelessly.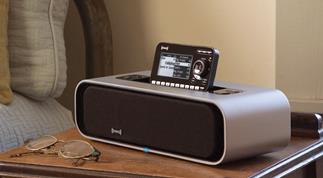 Compact sound systems are a great choice for a bookshelf or a table.
Compact Systems
Compact systems function much the same way as a boombox, but are meant for a more permanent installation, such as on a bookshelf or table.