Satellite Radio Glossary
The terms to know in satellite radio
Heads up!
Welcome to this article from the Crutchfield archives. Have fun reading it, but be aware that the information may be outdated and links may be broken.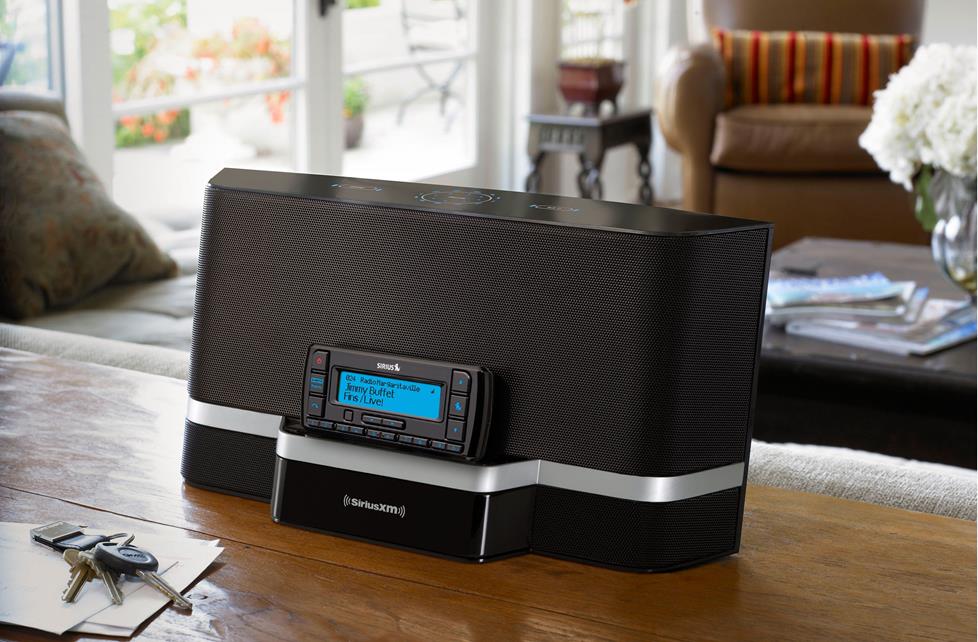 ---
Click on a letter below to jump to that section of the glossary.
A B C D E F G H I J K L M N O P Q R S T U V W X Y Z

A
---
B
---
C
---
D
---
Data Compression
Data compression (or data reduction) reduces the information in a digital music file by removing non-essential data, reducing the size of the file by as much as 15 to one. The process makes it possible for satellite radio providers to store, transfer, and broadcast huge quantities of musical information.
Dock & Play Satellite Radio
A Dock & Play satellite radio tuner can be transferred from car to home, simply by plugging the tuner into a docking station in either location. A Dock & Play tuner has its own controls and line output, so it can be connected to any receiver with an auxiliary input.
Docking Station
A docking station is a cradle with an adjustable stand which can be installed in any location (car or home). The tuner can be transported easily from one permanently mounted docking station to another.
E
---
External Satellite Radio Tuner
The outboard "black box" that receives the satellite radio signal — it's controlled by a same-brand receiver with satellite radio controls. Sometimes a "black box" tuner is connected to a receiver by way of a brand-specific adapter cable. You must also have a specialized antenna and service subscription in order to receive the satellite radio signal.
F
---
FAKRA SMB Connector
The FAKRA SMB connector is the smallest coaxial cable connector manufactured today. It's ideal for use in the automotive environment, particularly with the micro-coaxial cable used for satellite radio antennas.
G
---
H
---
I
---
J
---
K
---
L
---
M
---
Micro-coaxial Cable
The ultra-thin cable used for satellite radio antennas — it's ideal for routing under rear window molding.
N
---
O
---
P
---
Portable Satellite Radio
A portable satellite radio tuner, sometimes referred to as a handheld portable tuner, works much like a portable CD or MP3 player — it lets you carry the tuner around (by clipping it to your belt, for example) and listen to satellite radio using headphones anywhere you can find signal. Portable tuners feature rechargeable batteries and built-in satellite radio antennas. Most also come with the accessories that allow them to be used as Dock & Play tuners as well.
Q
---
R
---
RF Modulator
Also called an "FM modulator," a Radio Frequency modulator converts the satellite signal to an FM frequency, so you can listen to satellite radio programming on a conventional FM radio. Many manufacturers offer packages which combine a satellite radio tuner with an RF modulator.
S
---
Satellite Radio Antenna
A specialized roof- or glass-mounted antenna which must be used in order to receive the satellite radio signal.
Satellite Radio Controls
Receivers with satellite radio controls operate same-brand external satellite radio tuners. A specialized antenna and service subscription are also required (in addition to the tuner) in order to receive the satellite radio signal.
T
---
ThruGlass Technology
A Terk innovation. Antennas with ThruGlass technology are mounted on a window; an interior coupler is hardwired to the satellite radio receiver. The antenna and coupler pass RF signals and DC power to each other through the glass, eliminating the need to run a cable from the antenna to the receiver.
U
---
V
---
W
---
X
---
When used in conjunction with a GPS satellite navigation receiver, NavTraffic updates you on road conditions, accidents, lane closures, and delays along the route you've programmed. It'll alert you to scheduled traffic incidents, such as traffic diversions because of sporting events, and road construction. It also monitors the speed of traffic flow on the roads you'll take, and warns you of impending traffic jams. NavTraffic's information comes from a continuous satellite feed, supplemented by information gathered by a variety of sources, including commercial traffic data providers, departments of transportation, emergency services, cameras, and aerial traffic reports.
To get NavTraffic, you'll need a compatible navigation receiver and a special XM/NavTraffic tuner. An additional $3.99-per-month subscription (on top of your XM subscription) is also required.
Y
---
Z
---