What are factory sound processors?
Upgrade your sound and keep your factory stereo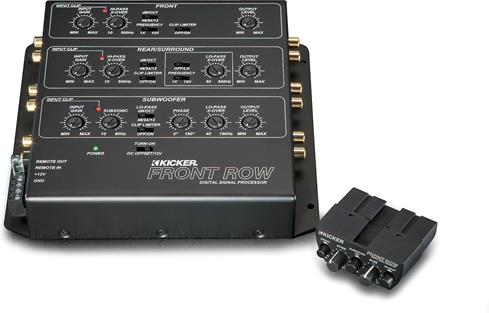 Kicker's Front Row puts your music where it should be — right up in front of you
Factory car stereos are getting more and more complicated, as car manufacturers move away from standard-sized receivers to complicated, integrated designs. Often they are tied into a navigation system, climate controls, or other electronic functions, which make swapping them out for aftermarket stereos difficult or even impossible. The problem is, its sound might not be up to your lofty standards.
Replacing the factory speakers is a great way to start. You might also choose to add an amplifier or subwoofer — or both. All of these things, done together or on their own, will improve your factory stereo's sound. But there will always be something holding you back, and it's built right into the stereo.
Factory stereos have built-in sound shaping
Your factory stereo uses preset equalization designed to make cheap factory speakers sound better, meaning that it automatically adjusts the different frequencies, creating audio "peaks and valleys" which can degrade sound quality. It is particularly noticeable when you add amplifiers, speakers and subwoofers to your setup, as any deficits in the sound are literally amplified.
Most factory stereos also limit the bass output as volume increases in an attempt to protect the speakers. The trouble is, even if you upgrade your speakers and install an amp and subwoofer, the bass output is still limited by your factory stereo. This throws your system out of balance and makes the bass sound muddy and weak.
How can I overcome the factory processing?
Fortunately, there's an easy cure. You can install a sound processor, which strips away the sound-shaping limitations enforced by your factory stereo and sends a clean signal to your external amplifiers. The amps send the signal to your speakers and subs. Your reward will be resonant lows, sparkling highs, and a realistic sense of space and depth.
Are these sound processors complicated to install?
Installation generally isn't too difficult — these processors connect to your stereo using your vehicle's speaker wires, and then to your amps and subs. You'll be able to keep the look and controls of your factory stereo, but expand your system for serious sound.

A sound processor connects to your factory stereo through the stereo's speaker wires.
The processor removes the factory sound-shaping, so the signal is clean.
The signal is sent to your external amplifier(s). The amps power your front and rear speakers, and subwoofers.
Choosing the right sound processor
We carry a handfull of different factory sound processors, each with slightly different capabilities. Generally speaking, they range from "easy to use" to "seriously intense". Here are some examples: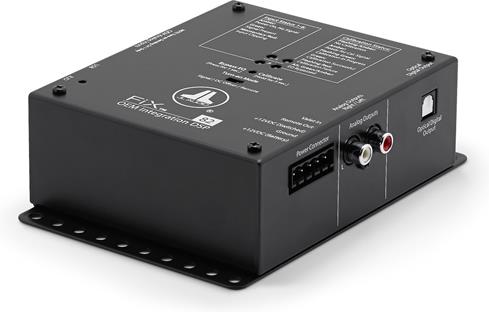 JL Audio FiX 82 sound processor
Processors like the JL Audio FiX™ only require you to connect them to your factory stereo and aftermarket amplifier, then they do all the sound shaping for you. No hassles or tweaking needed — easy in, easy out.
---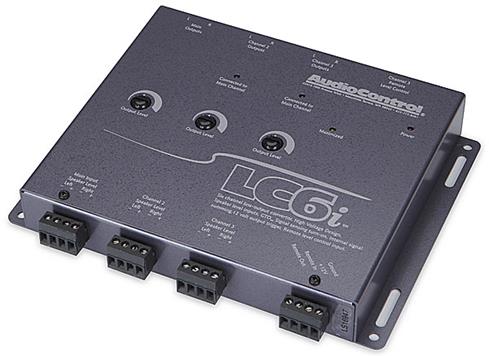 Audio Control LC6i sound processor
For a more traditional approach, check out AudioControl's line of factory sound processors. They clean up the sound and give you manual control of the output for your amps. They're a particularly good choice if you have a premium factory stereo system. They can convert the amplified signal from premium factory systems so you can add your own amps and subs. AudioControl's line drivers can send a clean, 9.5-volt signal to an aftermarket amp, giving you clean sound. All their processors have highly customizable configurations.
---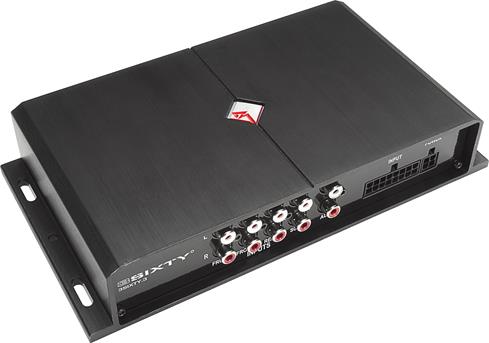 Rockford Fosgate 3Sixty.3 signal processor
At the other end of the spectrum are processors like the Rockford Fosgate 3Sixty.3. Once you've installed it in your system, run a USB cable to your laptop and and you can not only flatten the factory stereo's processing, but you can also use a 31-band equalizer to adjust the sound to your heart's content. The 3Sixty.3 is a hardcore sound-shaping toolbox for the serious sound tweaker.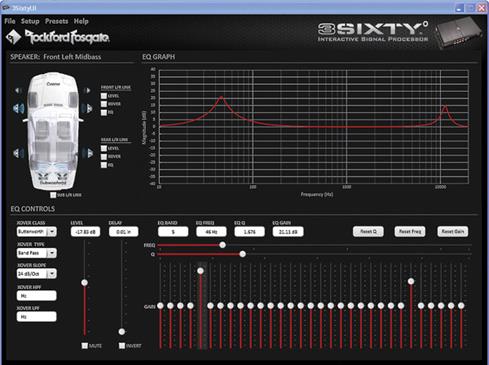 From your laptop, the 3Sixty.3 lets you control every aspect of your sound system.
---
Keep the look, love the sound
For some car owners, radio replacement isn't a thing they can't do; it's a thing they don't want to do. And that's okay. With a sound processor, you don't have to put up with a lousy stereo just because you genuinely like the look of your car's interior or some of the infotainment functions. If you've tired of settling, give us a call and let us help you find a sound processor that's right for you and your car.