Otis's 2010 Jeep Compass
A look at an Advisor's great-sounding, all-Alpine system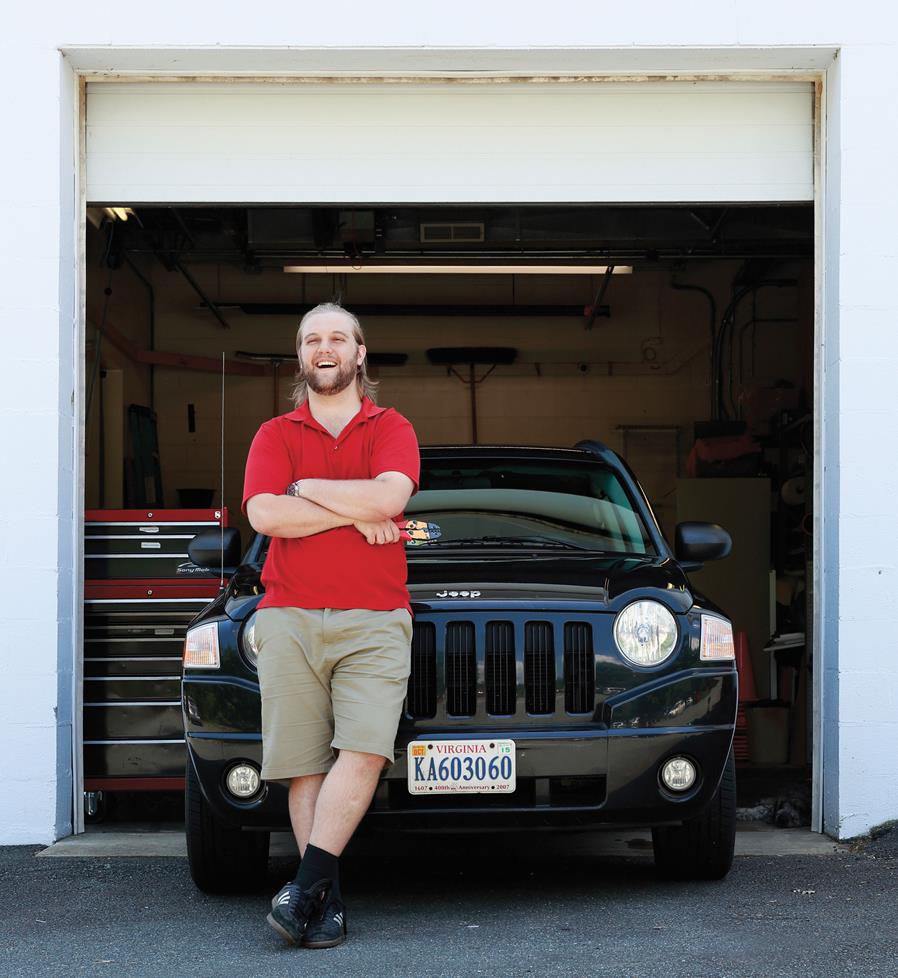 Like many of our Advisors, Otis loves music. As he tells us, "I spend a lot of time in my Jeep and wanted to get the most out of my music. Between my long commute and travelling to visit family and friends as often as I can, I needed to improve my sound and get as many features packed into this Jeep that I could."
That's why when it came time to overhaul the sound system in his Jeep, he went with an all-Alpine lineup. Alpine's long been renowned for its dedication to sound quality, a reputation well cemented in Otis's Compass. As he put it, "I went with Alpine because their #1 priority as a brand is sound quality, and that is evident by looking at or listening to any of their products. I just wanted a system that sounded great!" When he's behind the wheel, he's not just hearing the music — he's feeling it.
Items installed:
An Alpine stereo runs the show
Like many people, Otis has room for a 4" tall stereo in his dash. And, also like many people, Otis decided that he didn't really need touchscreen controls, so he opted for the CDE-W265BT, Alpine's solution for anyone looking for subtle aesthetics and excellent sonics, plus all the sources he needs, including CDs, thumb drives, and Bluetooth for streaming internet radio apps.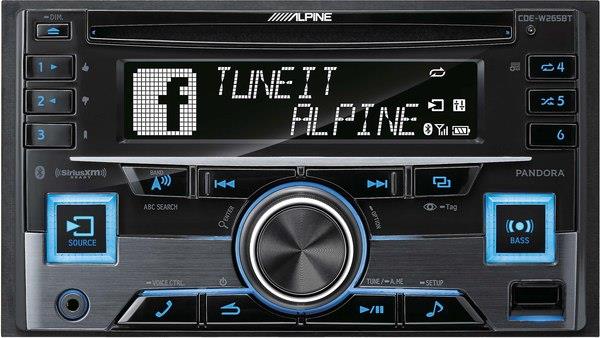 Excellent sound from his 6"x9" speakers
The sublime sound comes from his quartet of Alpine Type-R 6"x9" speakers. Tough, durable woofers are great for the mids and much of the low notes. The 1" silk dome plays sweetly without straining or crackling. And these drivers are very efficient, so they do an excellent job converting power from the Power Pack (see next section) into pure sound with plenty of volume that doesn't tax the amp.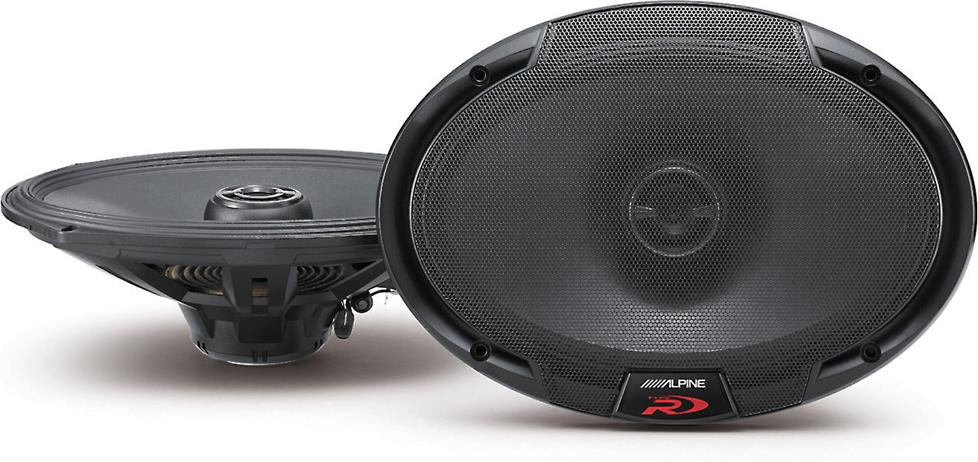 Astonishing power from a tiny amplifier
One of Alpine's great innovations is the Power Pack. It plugs right into compatible Alpine stereos, like the CDE-W265BT. And since his Compass has a 15-amp fuse on the stereo circuit, Otis didn't have to worry about running a separate power wire to the battery. (As any car stereo pro will tell you, that's one of the trickiest aspects of installing an amplifier.)
And though it's small enough to tuck away in the glove box, it still pushes out up to 45 watts RMS, or 2-1/2 times the stereo's power. In a vehicle like the Compass, that's plenty of juice not only to beat road noise as he's driving, but to elicit all those nuanced details that Otis loves in his music.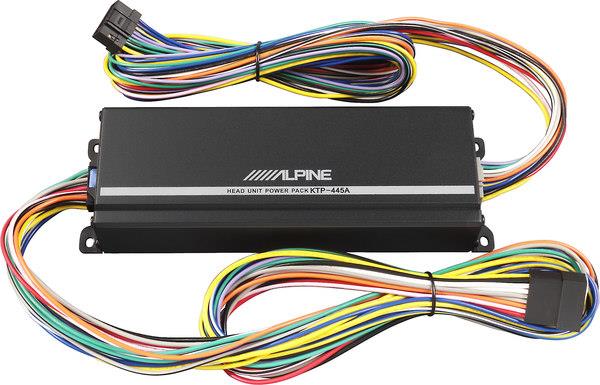 Solid bass from an Alpine subwoofer
Of course, no overhauled system would be complete without plenty of good bass reinforcement. And Otis definitely does get plenty from his PWA-S10V powered sub. It's ported, so plays efficiently while getting plenty deep. The onboard amp pumps out 250 watts RMS to the woofer, which means it hits impressively hard. "Everyone who gets in always wants to hear their favorite song in my Jeep and the sub is the main reason why. It hits hard and adds details to your music you've never heard before."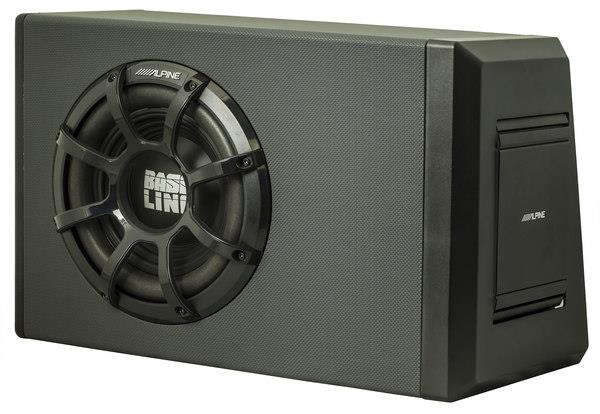 A few notes on Otis's installation, in his words
"The receiver installation was straightforward for the most part; there weren't any modifications required and the installation gear provided with the radio made the installation a breeze. I was able to install the Alpine Power Pack and it was totally plug and play since it was paired with an Alpine stereo. All in all it took about 15 seconds to install. The best part about the Power Pack is that it was small enough to fit beneath the dash in a space behind my glove box. Easy upgrade there!
"The speakers may have been even easier to install since the Alpine SPR-69s were an easy and direct fit in each of my four doors. I popped the factory speakers out and placed the SPR's right back in there. Didn't even have to take the door panel off.
"The last step of the process was to install the Alpine PWA-S10V. This was the toughest and most time-consuming part of the installation. The connections and hook ups were very simple but the running and concealing of all the cables is what took the most time."
Ready to rock like Otis?
If you have a passion for music like Otis does, you're probably ready to upgrade the sound system in your vehicle. If you're shopping with us online, use our Outfit My CarSM tool to find the stereos, speakers, and other products that'll work in your ride. You can also call or chat with us online to work with Otis or any of our friendly advisors to build the system that'll make all your drives a treat.
---
Vehicles in the Custom Car Showroom are submitted by customers and fans, and edited by Crutchfield writing staff. You can find more of these articles on the Showroom main page.