How to keep your dog healthy and active
Help your dog eat a good diet and get plenty of exercise
Heads up!
Welcome to this article from the Crutchfield archives. Have fun reading it, but be aware that the information may be outdated and links may be broken.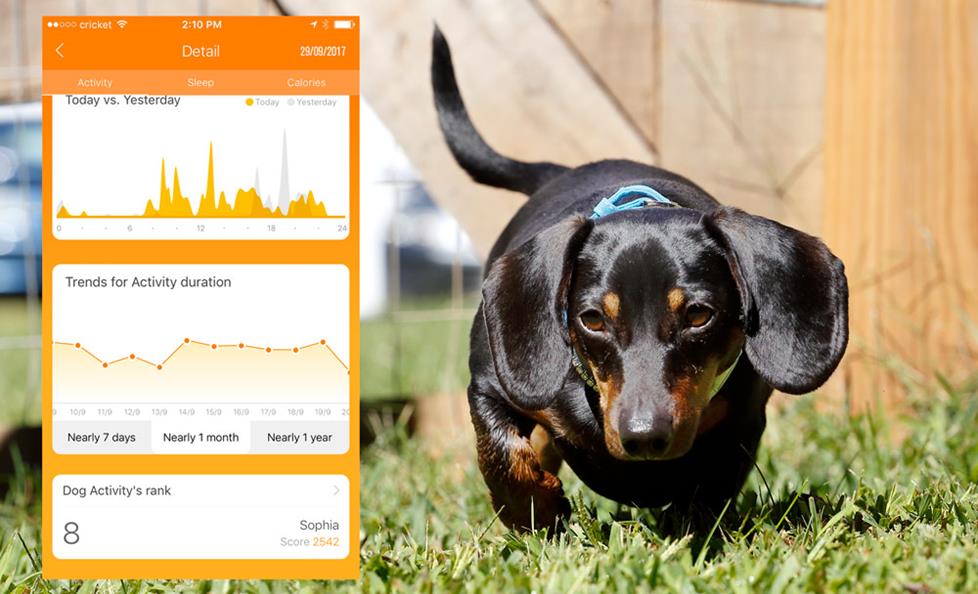 Crutchfield canine intern Sophia got healthy with the help of the PetKit Fit P2 activity monitor and free app.
Dachshunds are incredibly popular dogs at our pup-friendly Virginia headquarters. We've found that our short-legged, long-bodied wiener dog friends sometimes struggle to get enough exercise — with one glaring exception you'll find out about in the next section.
We realized that even within the Dachshund breed, individual dogs have different needs. We tapped into our Smart Pet resources to help create custom feeding and exercise routines for three of our canine coworkers.
Is your dog too lazy? Or maybe even too active?
The dachshund love at Crutchfield starts at the top. Our founder Bill Crutchfield and his wife Scheline — the buyer for our Smart Pet products — have rescued four adorable wiener dogs from the pound in recent years.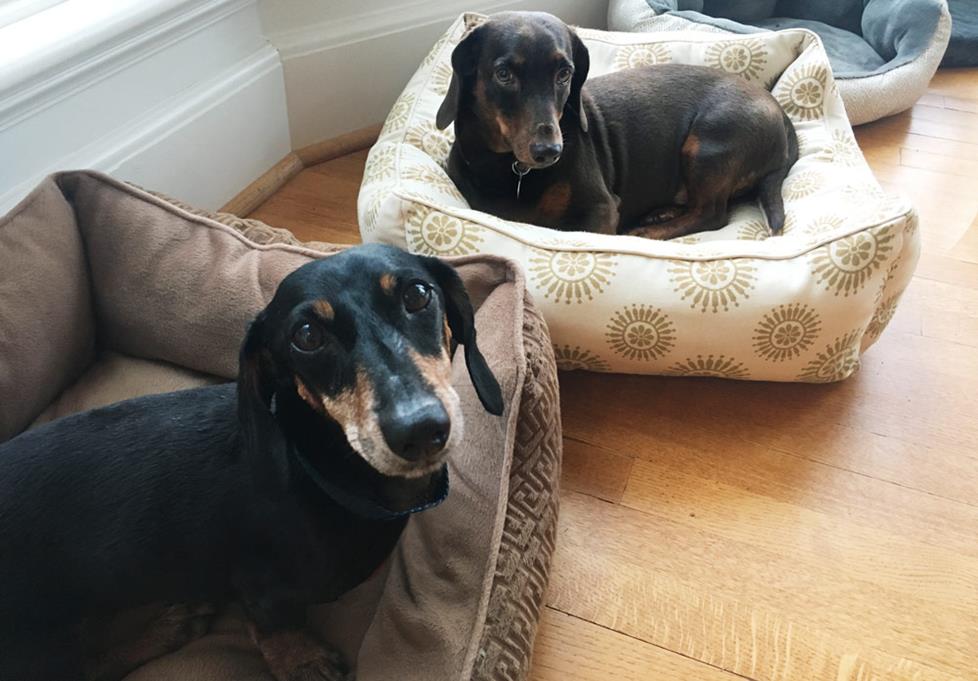 Hyperactive Lincoln (left) and couch potato Enzo (right) found a happy medium with help from the FitBark pet activity monitor.
All four dogs were getting the same amount of food, with very different results. "Two of them — Enzo and Lincoln — had weight issues," said Scheline. "Enzo was a bit thick around the middle, while Lincoln was too thin."
Scheline turned to the FitBark activity monitor to gain insight into how each dog used his allotment of energy during the day. It tracked their sleep, play, and activity, even measuring daily calories burned and miles traveled.
"We were amazed how far Lincoln's short legs could travel in a day — eight miles, just in our yard," Scheline reported. "Enzo was at the opposite end of the scale for dachshunds. His activity level was half of Lincoln's."
Lincoln can play with the iFetch ball launcher for hours without getting tired:
In consultation with the family veterinarian, and armed with hard facts gleaned from the FitBark app, the Crutchfields were able to bump up food portions for the athletic Lincoln, while decreasing portions and increasing daily walks for couch potato Enzo. Before long, both pups had moved toward a healthy middle ground.
Finding the right balance of food and exercise for a growing dog
Our IT Manager Keri has a 1-1/2 year old dachshund named Sophia. Since her dog is roughly the equivalent of a human adolescent, Keri wants to make sure her canine youngster maintains a healthy weight, while still getting enough food to grow on.
When Keri took Sophia to the vet's office, she learned the young pup needed to get a little more exercise. Her family opted to put a compact PetKit Fit P2 tracker on Sophia's collar, and found out she averaged just 30 minutes of activity per day when she was at home alone.
"She'd sometimes become restless at night, and one time she even tore up a pillowcase," Keri said. "Sure enough, the PetKit app showed spikes of activity at night, when the rest of the family was ready for bed."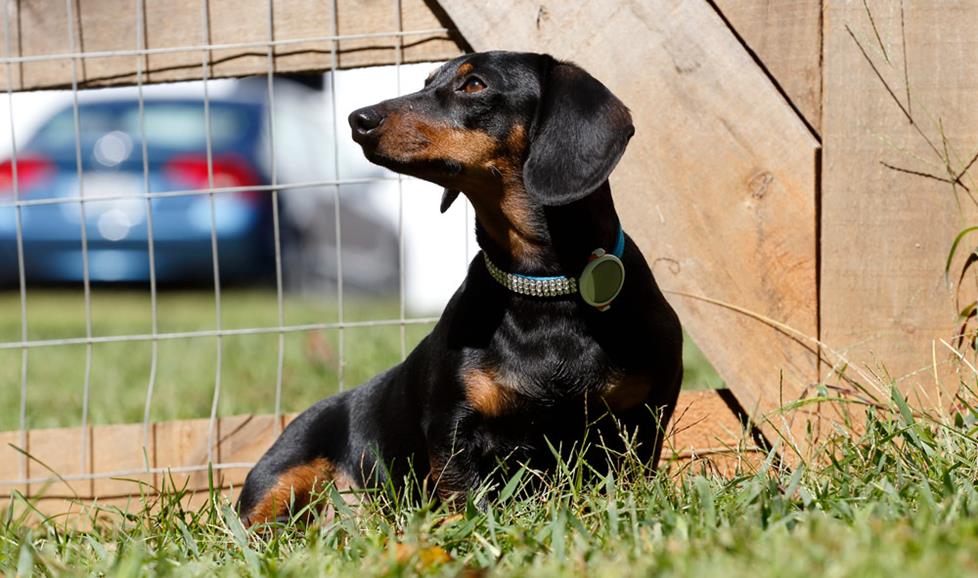 Sophia models her "bling" collar, and the grey PetKit Fit P2 activity monitor.
The PetKit app allowed Keri to input Sophia's age and breed, as well as the specific type of food the pup eats. The app suggested 107 grams of food, divided into two daily feedings. Keri bought the antibacterial PetKit Fresh bowl — which has a built-in digital scale — to do the precise measuring, and added longer walks to Sophia's daily routine.
Keeping a growing dog like Sophia happy and fit will be an ongoing process, but she did score second in her "weight class" for fitness points on the PetKit app recently, so she's on the right track!
How to keep your dog healthy and active
Those of us who love dogs know every one is different. But technology gives us the tools to measure what we can, and quickly and easily share that information with a veterinarian.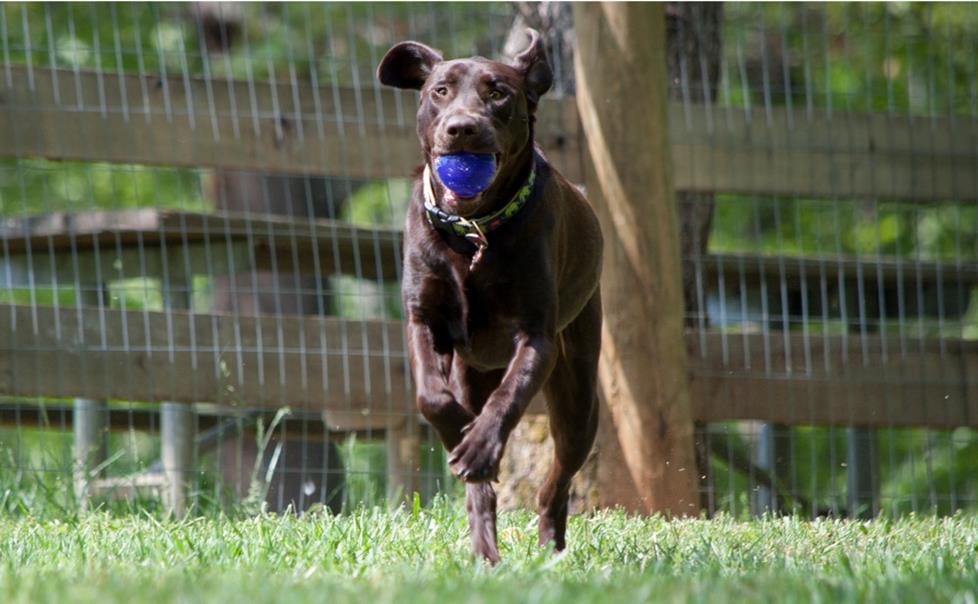 Colbie exudes joy and robust good health while playing in the dog park at Crutchfield HQ.
A good dog activity monitor can show you how much exercise your pet is getting, and show you how he stacks up against his peers. Having daily access to your dog's fitness information keeps you from worrying and wondering how he's feeling. The extremely popular Link AKC collar device not only monitors your dog's activity, it doubles as a GPS tracker to keep him safe at home.
For busy pet parents, an automatic pet feeder and water fountain can make sure a stay-at-home dog or cat gets the right amount of food and fresh water even when you're away.
And, if weather conditions make it tough to get outside for extra walks, interactive cat and dog toys can keep your pet burning calories wherever you are.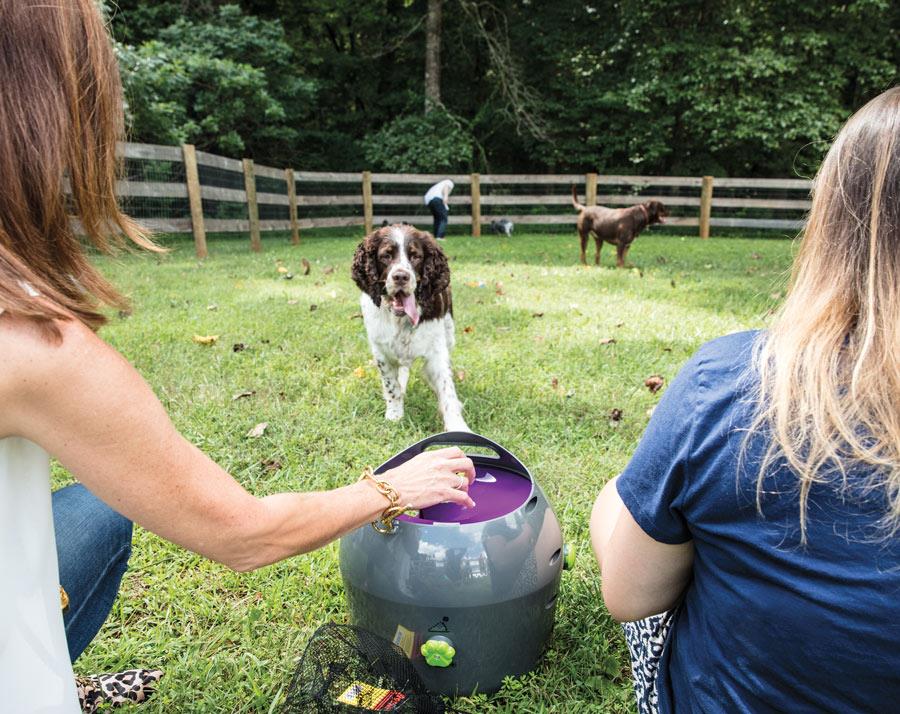 The PetSafe automatic ball launcher has variable distance and angle settings that keep Crutchfield's fuzzy interns guessing where the next ball will land.
Need help choosing? Check in with one of our friendly, knowledgeable, pet-loving advisors at 1-888-955-6000. A happier, healthier lifestyle for your pet doesn't have to involve so much guesswork!