Pioneer AVH-2330NEX DVD receiver review
A test run in the Crutchfield parking lot
Heads up!
Welcome to this article from the Crutchfield archives. Have fun reading it, but be aware that the information may be outdated and links may be broken.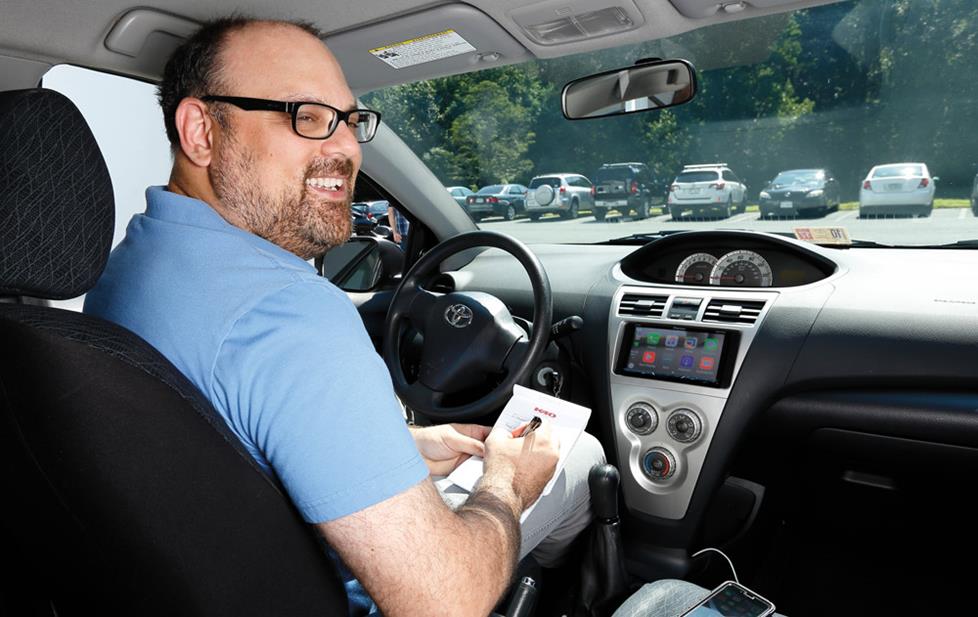 Pioneer has a long track record of top-notch A/V receivers, and their NEX-series DVD stereos continue to lead the way for looks, user-friendliness, and audio excitement. I checked out the Pioneer AVH-2330NEX DVD receiver in the Crutchfield parking lot to see how it would perform and sound.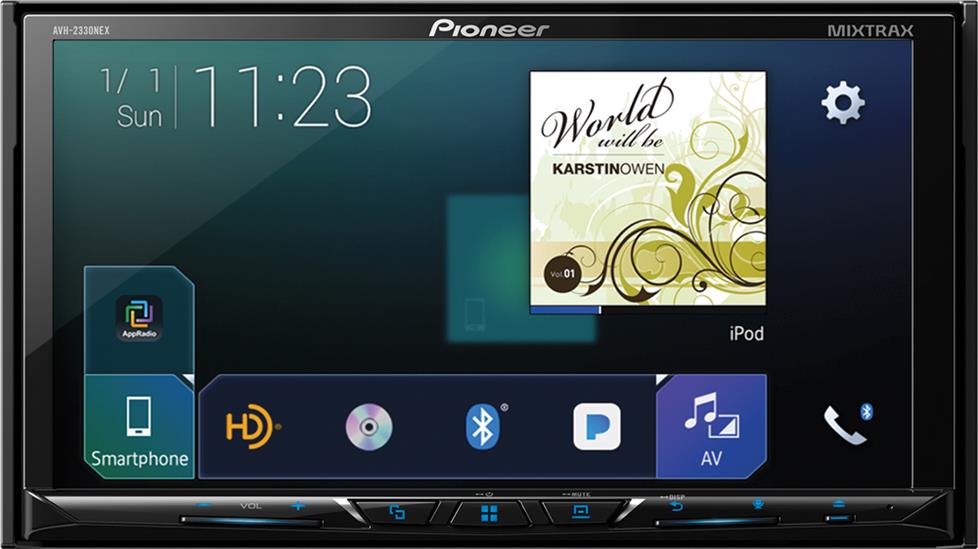 A gorgeous interface with convenient control
The AVH-2330NEX DVD receiver looks fantastic. It's a double-DIN (4" tall) stereo with a 7" touchscreen display that's quite legible in direct sunlight. Along the bottom row are buttons for volume, getting to the home screen, using apps, changing sources, plus a microphone button for engaging voice control.
The stereo's home screen is intuitive. It allowed me to quickly move between functions or change the settings with just my fingertip. And it's so fast — there's no delay getting from one screen or source to the other. Since it's a DVD receiver, there are plenty of media options: CD, DVD, HD Radio®, thumb drive, and smartphone.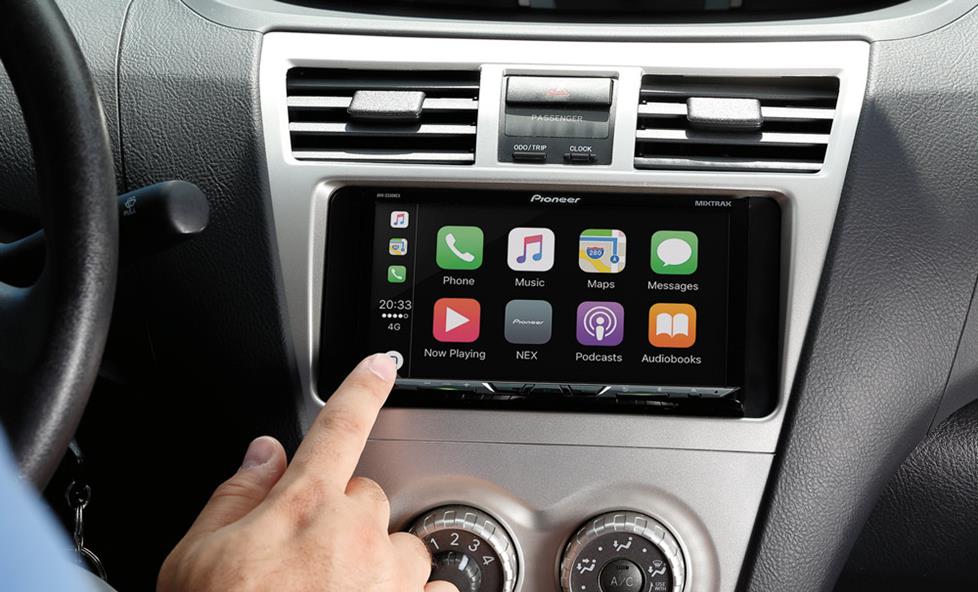 Apple CarPlay™ makes using my iPhone easy
Connecting my iPhone® 6S brought up Apple CarPlay on the Pioneer's screen immediately. I could switch between my music and podcasts with ease. I planned a route to a record store an hour away using the Maps function and it gave me three route options — all before leaving the parking lot. I could even set the volume for voice guidance to be louder or softer than my music.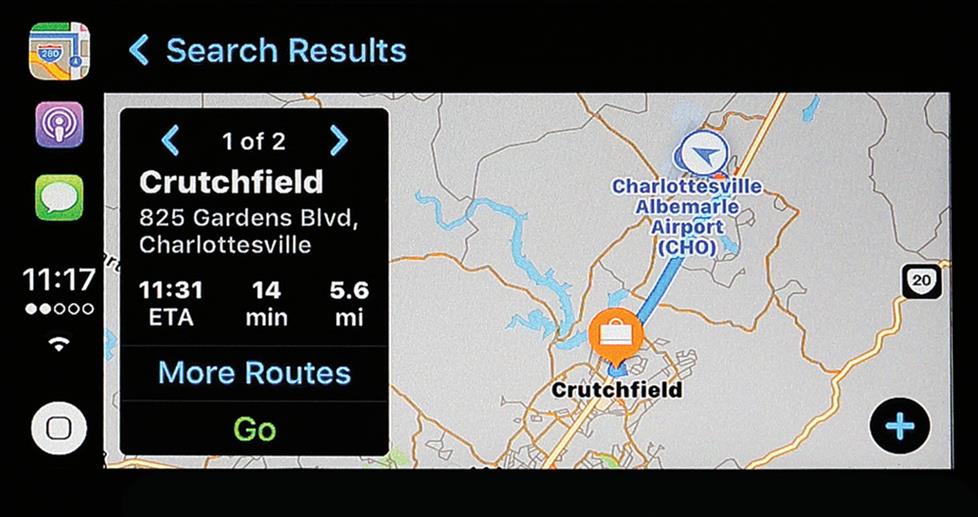 Siri voice controls promote keeping my hands on the wheel
While I was testing things out my wife sent me a text and Siri® read it aloud to me. If i had been out driving around, this would've kept me from taking my eyes off the road. I was also able to compose a reply to her text by tapping the microphone button and speaking aloud to Siri.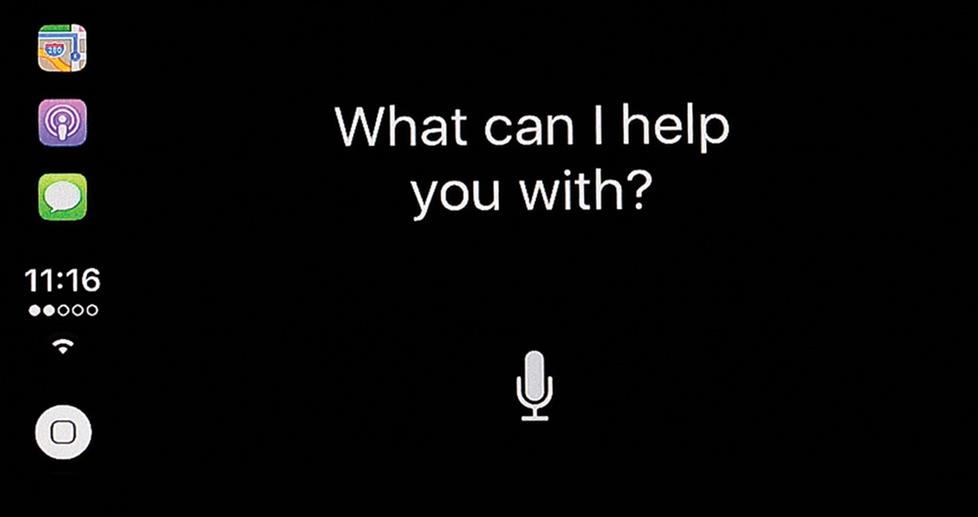 Discovering new tunes with music apps
I also checked out the Pandora and iHeartRadio apps through the screen. I was able to thumbs up/down on songs on both so they could learn what I like. I'm a community radio DJ myself, so through iHeartRadio I looked up different stations, including real-time college radio broadcasts from Texas and California. I was also able to check out stations dedicated to comedy and some of my favorite acts like Stereolab and Jerry Garcia.
It does Android Auto™, too
Even though I'm an iPhone user, I'm impressed that the stereo also does Android Auto for all you die-hard Android fans out there — the screen's ideal for it.
Making the most of the sonic enhancements
A renewed emphasis on sound quality really shows in the details. The 13-band graphic equalizer is easy to adjust on the 7" screen. I could change cutoff points and slopes for the filters with my fingertip, and I settled on 80 Hz with a 24 dB/octave slope for the low-pass filter.
Setting the listening position and time alignment was easy enough, with the receiver giving me the option to focus on the driver or front passenger or spreading the love around to the rest of the car.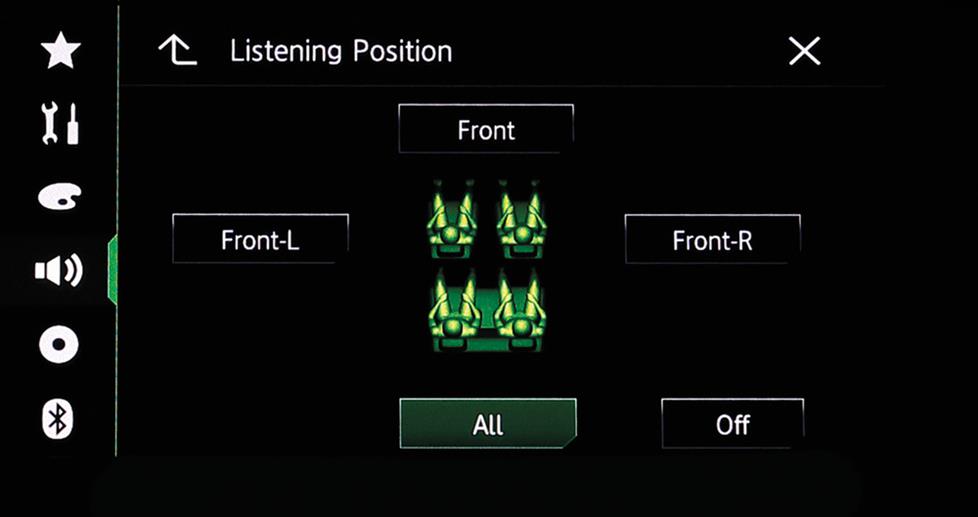 Seven preset curves let me emphasize different characteristics of my music. I created custom presets to drive home the bass on my 24-bit FLAC files of John Coltrane's A Love Supreme, or really feel the tight harmonies on my Pet Sounds CD by The Beach Boys.
Few things are more annoying than an awkward transition between sources, so I dig that the audio gently fades out when switching sources. I'm able to go from listening to a local station in HD Radio to my favorite podcasts from my iPhone without blasting my ears out.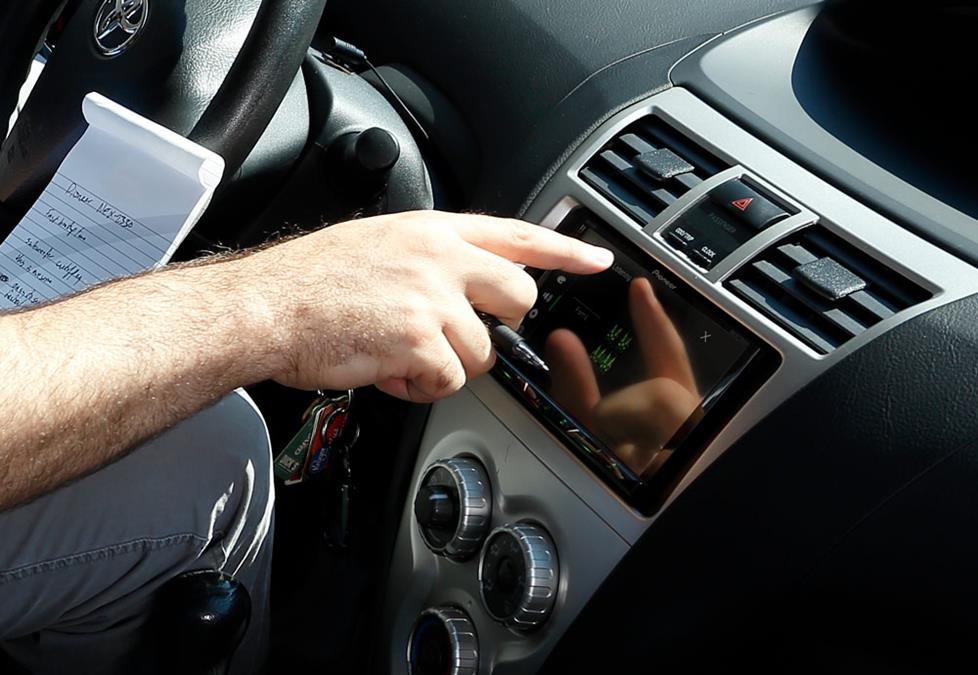 There's a lot more to explore with the AVH-2330NEX, including how well it performs on the open road, but alas I only have so much time available for evaluations. But it certainly pulled its own weight in the parking lot proving ground.
Interested? We can fill in even more details
Want to learn more about the Pioneer AVH-2330NEX, or our other double-DIN receiver offerings? You can call, email, or chat with one of our expert Advisors. They'll be happy to let you know what fits your vehicle and what accessories you can add (like a rear-view camera or satellite radio tuner) to make your drive even more enjoyable.