Point and shoot cameras guide
Take photos your mobile device can't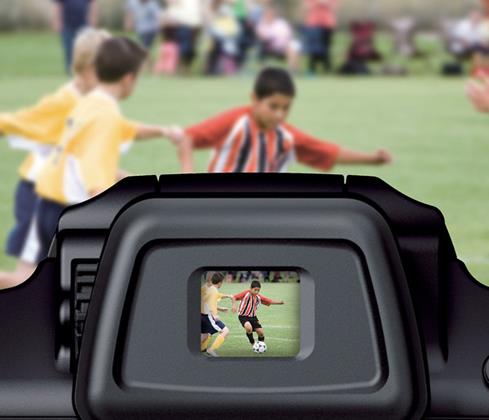 A good point-and-shoot camera can capture much more vibrant images than your mobile device.
These days, you can use your mobile phone to take basic snapshots. So why use a point-and-shoot camera instead? We're glad you asked. Here are some things a camera can do better.
Show crisp, clear details
It's important to remember that the size of your camera's image sensor directly affects the level of detail you have in your photograph. The size constraints in a mobile device mean you get an image sensor roughly the size of the nail on your little finger, which results in grainy, "noisy" images.
The average point and shoot camera is an improvement; running the gamut from a sensor the size of your thumbnail to a full-frame 35 mm sensor on a few high-end models.
The size of the image sensor makes a big difference in overall image quality, and how good a photo looks when you decide to print, re-size or crop it as well.
Shoot in low light
When the available light is dim, you may be tempted to use your flash. Often, it's better to use available light and retain the ambient atmosphere of the scene.

Cameras with high ISO sensitivity can capture vibrant color and sharp detail, even in low light.
A point-and-shoot camera can make low-light situations look beautiful by offering variable shutter speeds—keeping the aperture open a bit longer so more light can get in—and high sensitivity (also known as ISO) settings. With a little experience, you can shoot warm, colorful nighttime images with none of the fuzzy digital "noise" that shows up on a phone snapshot.
Capture action
Even the most basic point-and-shoot cameras offer some assistance for shooting moving objects. Typically, this help comes in the form of autofocus, which can be locked, so that your lens keeps sharp focus on the subject you've deemed to be the most important, no matter where it goes within the frame. In addition, many models offer continuous shooting modes that snap several photos per second, and fast shutter speeds so you can freeze moments in time.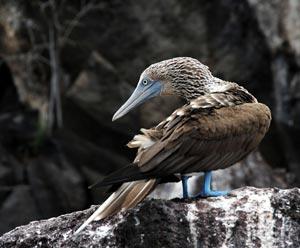 Zoom in to capture vivid, detailed images without scaring away wildlife.
Zoom in
There's a reason most cell-phone self-portraits are taken at arm's length. That's about all the zoom you can get. With very few exceptions, cell phones use digital zoom exclusively, meaning that the phone's processor is re-sizing what it can see, rather than rendering the details more clearly from a closer perspective, as optical lenses do. Point-and-shoot cameras are capable of a high degree of optical zoom (up to 60x in some models), which brings landscape details or skittish wild birds into sharp focus without you having to move closer.
Point-and-shoot cameras do augment their optical zoom with extended digital zoom, but Crutchfield is always careful to note both numbers clearly, so you know exactly what you're getting.
Take a beating
One drop—especially into water—can destroy a cell phone. That means you lose not only your camera, but games, apps and your ability to communicate with the outside world. Many point-and-shoot cameras are designed to resist water, heat, cold, dust and even short drops. Some are even meant to be taken several feet underwater, which can lead to some exciting opportunities to shoot photos you wouldn't normally be able to capture. Let the camera do all the work while your phone stays safe, dry and fully charged.
Record high-definition video
Most point-and-shoot cameras can record high-definition video as well as any camcorder. You'll just want to check the technical specs to see how long it can record on a battery charge, and what level of resolution you can expect. External recording media such as SD cards are rated by speed class, and the higher the speed class, the better when recording video. More gigabytes of memory (GB) mean more room for large files and longer shooting time. [Video: Tips for using Memory Cards]
Keep your memories from getting blurry
Cell phone photos tend to be blurry, picking up any minor tremor and transmitting it into the image. Most point-and-shoot cameras offer built-in image stabilization that compensates if you're in a moving vehicle, or just have trouble holding the camera absolutely still. Plenty of clever tripods and monopods of all shapes and sizes are compatible with the mounting insert on the bottom of a camera, lending additional stability.
More useful features
Point-and-shoot cameras do some things your mobile device may do as well. As you'll see, a dedicated camera will quite often do each of them better, with great photography as the end goal.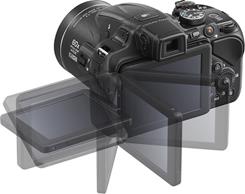 Some point-and-shoot cameras come with touchscreens that tilt and swivel.
Automatic modes: A point-and-shoot camera will come prepared to handle some of the tricky parts of photography for you, if you choose. Most cameras have basic shooting modes such as Portrait, Landscape, Action or Close Up. The camera will automatically choose the most appropriate aperture, shutter speed and light sensitivity for these common activities.
Detecting and correcting: A point-and-shoot can help eliminate problems often seen in photos taken with mobile phones. Look for cameras that have red-eye correction, anti-blink mode, face recognition and other useful features that take the frustration out of pointing and shooting.
Wi-Fi: Many cameras have wireless communications built in, others may use an external adapter to achieve the same functionality. Wireless connections go both ways, often allowing you to use a mobile device to control the camera from a distance as well.
GPS: GPS helps you find nearby landmarks you may want to photograph, and then tags the images with location information when you snap the shutter. Perfect for vacations.
Touchscreen: A camera's viewscreen can work as a live viewfinder for lining up shots or reviewing images and video you've already taken. Some models have screens that tilt and swivel, allowing you to frame a shot even when you're pointing the camera at yourself.
Self-timer: No need to hold your phone at arm's length to take an awkward selfie. A point-and-shoot camera with a timer will give you time to get in the picture with your friends and stand naturally.
The term point-and-shoot does a great job of describing how easy it is to use a digital camera. Now you know more about the power and flexibility that's built into these deceptively simple devices.
Regarding megapixels
Once upon a time, megapixels were the big differentiator in cameras — because if you didn't have enough megapixels, you couldn't print high-resolution photographs. Fortunately, most contemporary cameras boast 10 megapixels or more — ample resolution for larger print sizes. The difference in resolution between 10 megapixel and 15 megapixel photos can be difficult to detect, unless you're a pro who looks for the tiniest details, or you plan to make really enormous prints.
Which type of point-and-shoot camera is right for you?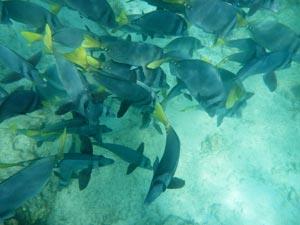 A point-and-shoot camera rated for underwater use can yield striking images.
High-zoom cameras. These cameras feature 10X or greater optical zoom to get you closer to your subjects. These powerful cameras often feature manual focus, aperture, and shutter speed settings for more control over your shots. [Shop for high-zoom cameras]
Ultra-slim. These point-and-shoot cameras are often less than an inch thick, with low-profile designs that make them easy to slip into a pocket or purse. This style is right for you if you want solid automatic shooting in a cool-looking camera that's easy to take everywhere. [Shop for ultra-slim cameras]
Waterproof and weatherproof. These more rugged cameras are specifically designed for use in the great outdoors. They have airtight bodies to protect against water, snow, dust and sand, and are often freeze-and shock-proof, making them an ideal choice if you tend to be tough on your gear. [Shop for waterproof cameras]
These sub-categories of the point-and-shoot line of cameras offer plenty of options, so you can match your camera to the shooting environments you expect to encounter.
Accessorize for greater flexibility
Two things you'll want to have plenty of: memory cards and batteries. If you know you'll be out for a long time, especially on vacation, make sure to take extras so you can keep shooting without missing a beat.
A very few top of the line point-and-shoot cameras feature a hot shoe, which provides power for portable accessories like external flash units and microphones. [Learn more: Flash photography techniques]
Review our guide to digital camera accessories to get an idea of what else you might need before you head out to shoot an event or leave for a long trip.
Get some advice
If you want some help finding the camera that suits your needs best, check in with one of our knowledgeable Crutchfield Advisors, available by phone, email or chat.

[Return to How to choose a digital camera]
Last updated 6/12/2019