Best powered speakers for stereo listening
How to choose the right pair of amplified speakers for home and desktop use
In this article: I'll provide shopping tips to help you find the best powered stereo speakers for your home or office listening area. And I'll recommend six of the best powered stereo speaker models I've tried...
... with links to hundreds of customer reviews.
I love powered stereo speakers. They're relatively compact and don't require a bulky receiver, which is nice in a smaller space. I've used a pair of Klipsch R-41PM speakers in my apartment for a while now. They give me everything I need to play music from my chosen sources — wired connections for my TV, gaming system, and turntable, plus Bluetooth for music streaming. And they sound excellent, which is really the most important thing!
The Klipsch speakers suit my situation best, but there are plenty of other models that fulfill different needs. This guide will give you an idea of what to look for when shopping for powered stereo speakers for your home. Then I'll make some recommendations based on my hands-on (or is it ears-on?) experience with various models.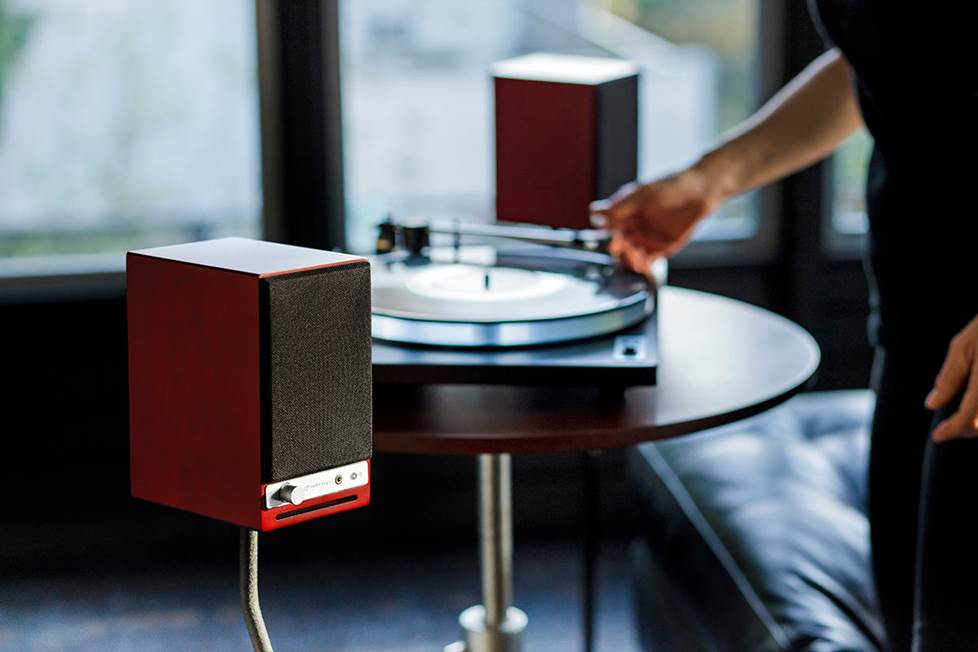 You can plug your computer or another music source directly into a set of powered speakers. It's a simple, space-saving alternative to a traditional home audio component system.
What do I need to consider when I'm choosing?
Knowing which features you want will help narrow down your choices. Ask yourself the following questions as you browse.
What sources will you be using?
Most powered speakers feature Bluetooth, and many also offer built-in Wi-Fi for music streaming. Beyond that, the most important thing to confirm is that there are enough inputs for the wired connections you want to make. Consider the following situations you may encounter:
Enhancing sound for TV, movies and gaming will require one or more optical digital inputs
If you want to directly connect a turntable, look for powered speakers with a phono input and built-in phono preamp
A USB or Ethernet connection is great for playing high-resolution music files stored on your computer or network
A stereo RCA input lets you connect the analog output from a CD player, streamer, or similar device
Some audiophile components offer balanced XLR inputs, and some of these speakers do, too
If you want to add more bass to your system, you'll need speakers with a dedicated subwoofer output
To keep things quiet for privacy or to avoid disturbing others, look for a pair with a headphone output
Powered stereo speakers with HDMI inputs are rare, but may become more common as demand increases.
How loud do you want them to play?
A pair of smaller speakers may be plenty for your desktop system, but you'll want something a little larger if you're using them to enhance TV sound or listening to music in a larger room. A larger woofer diameter can play louder and lower, and more wattage from the built-in amplification gives you more power and clarity to fill out the soundstage in larger spaces.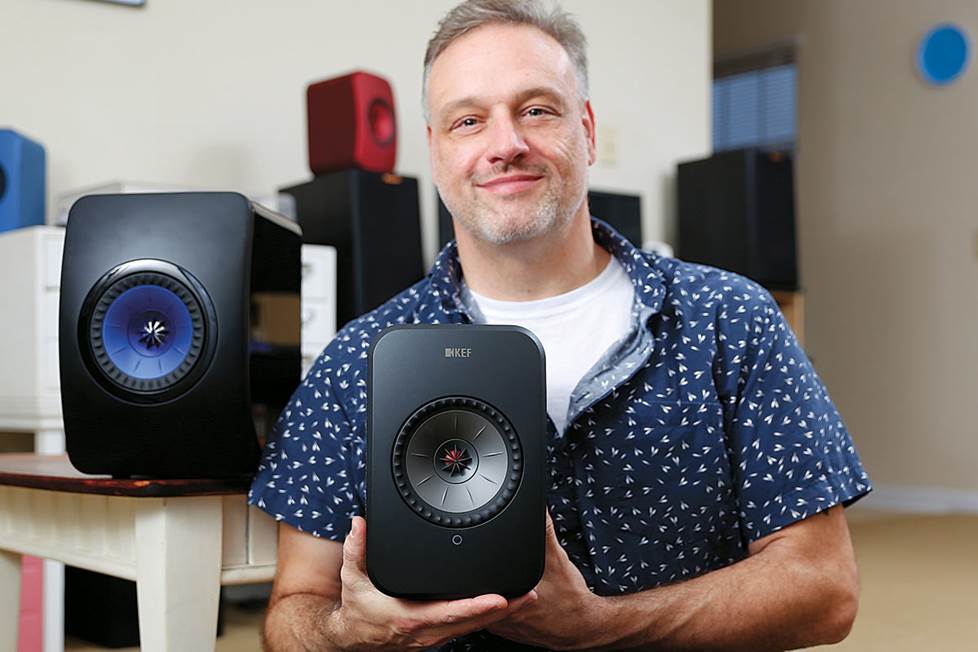 KEF LS50 Wireless speakers (background) offer impressive power and bass response, but sometimes the smaller KEF LSX speakers (foreground) suit your space better.
What about sound quality?
All of these speakers sound good, but how and where you intend to use them makes a difference. The largest, most powerful pair may not automatically be best for every situation.
Speakers with single woofers in the 4" to 6" range are what I'd call the average size. The Klipsch speakers I mentioned earlier are a good example. Speakers in this size range are good for general use in just about any room. They have enough power to fill a larger space.
Some manufacturers go all out to create an audiophile-grade experience. I've tested speakers like the KEF LS50 Wireless II and ELAC Navis ARB-51, and enjoyed them as much as any traditional high-end stereo system. Some models have multiple amplifiers built in, advanced digital signal processing to help EQ the speakers to suit your room, and even a dedicated midrange driver to create a more full, accurate sound.
Smaller desktop speakers — like the compact Kanto YU2 — are designed to flank your computer monitor and provide a near-field listening experience that won't translate well if you try to crank them up in your living room. They're really designed for up-close listening.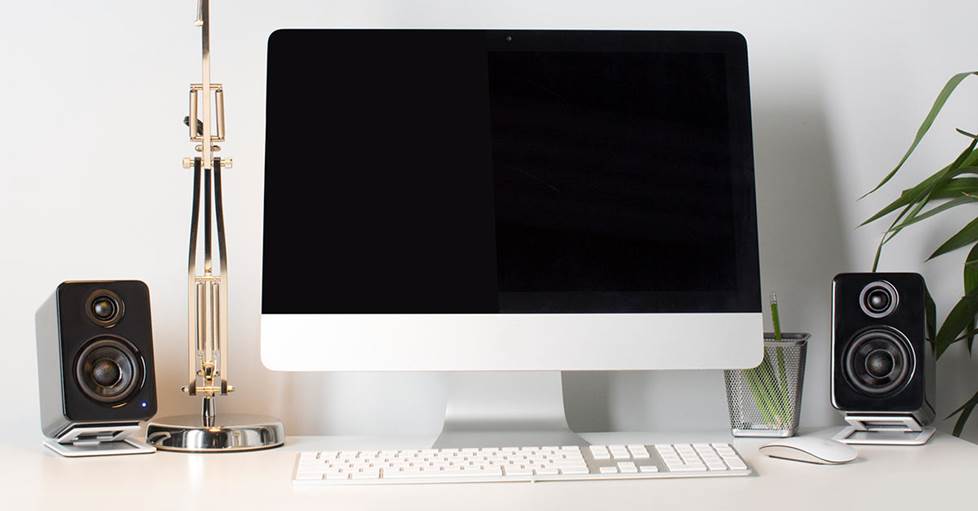 Compact YU2 speakers create an immersive near-field listening experience that's ideal for desktop use.
What else will I need?
Speaker stands are important for getting the speakers at ear level for a proper soundstage, but they offer other advantages, too. A good set of stands can minimize vibrations that might cause your desk to rattle unpleasantly, or interfere with the smooth operation of your turntable.
Our top picks
I've had the good fortune to hear or use all of the powered stereo speakers we carry at Crutchfield, so I can make some informed recommendations for which speakers work best in specific situations.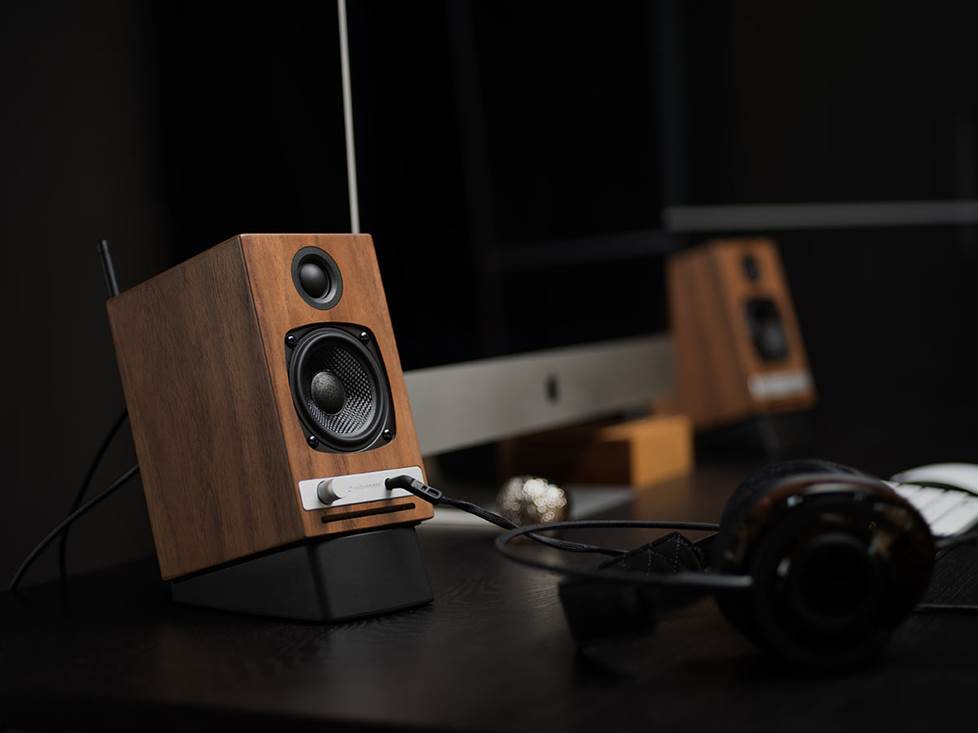 Best desktop/computer speakers — Audioengine HD3
Audioengine HD3 monitors are compact all-stars. The left speaker offers micro USB, 3.5mm minijack, and stereo RCA inputs. That's plenty for the types of devices we tend to use when seated at a computer. And the built-in aptX HD Bluetooth makes for high-quality music streaming from compatible devices.
They definitely work best when you sit close and angle them toward your ears to create an immersive near-field listening experience. When I borrowed a pair to use at home, they were versatile enough to satisfy two very different computer users. I enjoyed listening to music out loud while working and paying bills. When I let my son use the computer for PC gaming, I had the option of declaring quiet time and asking him to plug a set of headphones into the front of the left speaker. Kind of a lifesaver.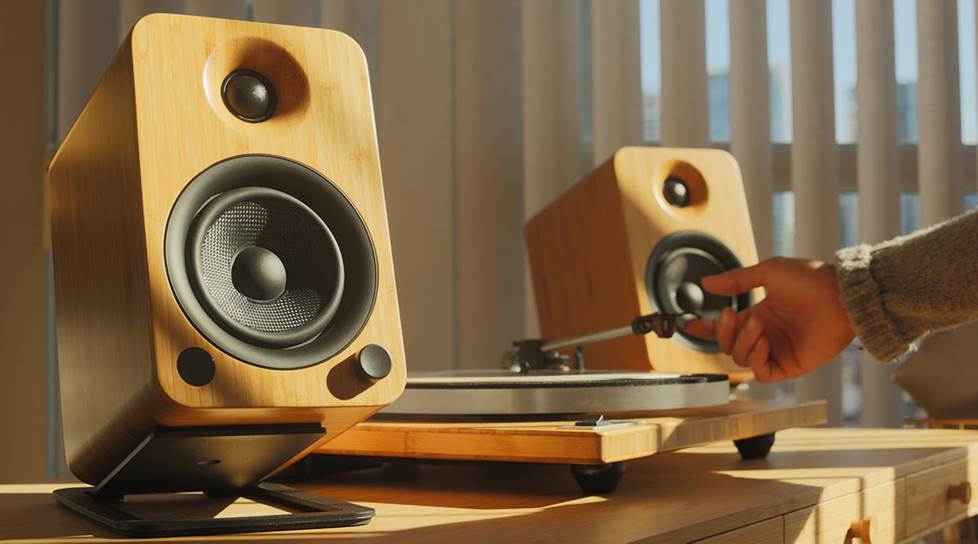 Best value — Kanto YU4
Kanto YU4 speakers really hit the sweet spot — they're good-looking, great-sounding, fairly compact, and reasonably priced. The RCA inputs on the back have a built-in switchable phono preamp, so they work great with a turntable or just about any other piece of analog gear. Dual Toslink optical digital audio inputs make it possible to directly connect a TV and even a CD player. And the Bluetooth connection is rock-solid.
I used these as my primary speakers in my living room for a good long while. More recently, I've moved them to my bedroom to provide sound reinforcement for my second TV, and used the RCA output on the back to add a compact Kanto SUB6 subwoofer. Together, they provide an immersive TV and movie-watching experience without taking up too much of my limited living space.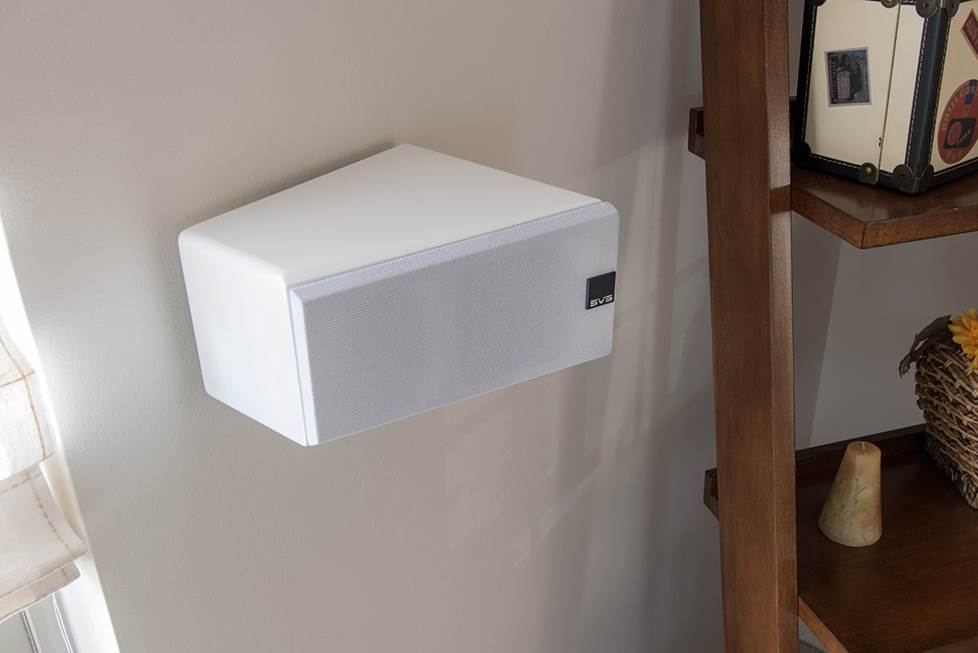 Most versatile — SVS Prime
SVS Prime speakers — a bold leap forward from a company known for its impressive subwoofers — generally do what other powered speakers in this size range do, but the inclusion of DTS Play-Fi technology is a real game-changer. It gives them the potential to be part of a wireless whole-home system that streams high-resolution audio from services like TIDAL, Spotify®, Pandora®, and Rhapsody. And it works wirelessly and seamlessly with Play-Fi enabled devices from other manufacturers.
To add even more cool factor, they can respond to voice commands from Amazon Alexa devices. And they're made by SVS, so you know there's a subwoofer output.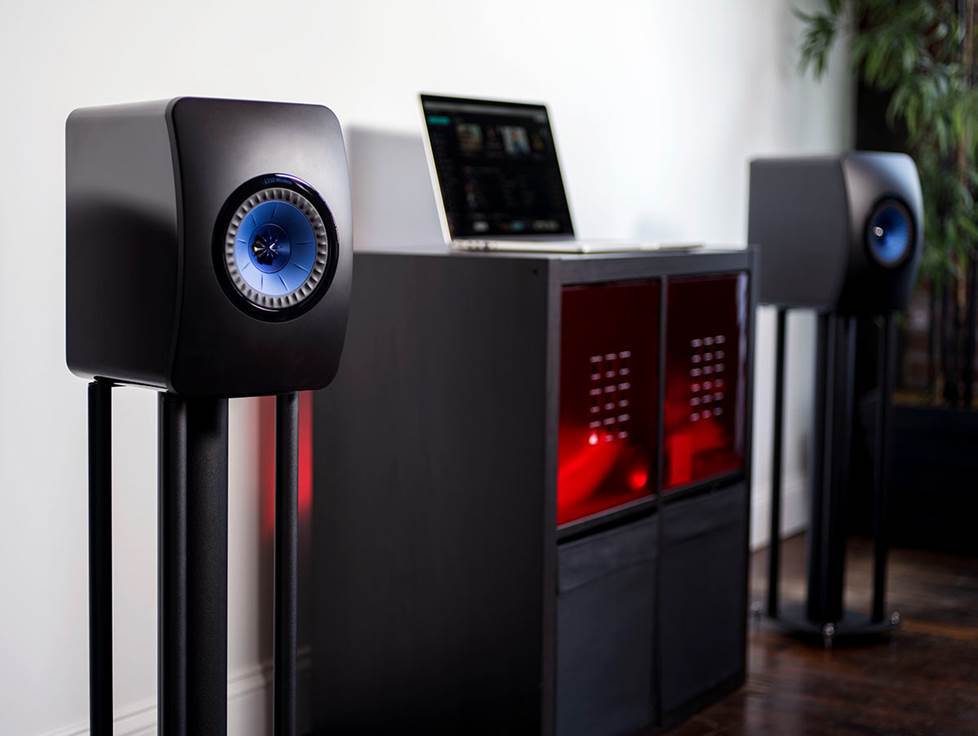 Best bass — KEF LS50 Wireless II
A lot of clever design and technology go into each pair of these KEF LS50 Wireless II speakers. Most powered stereo speakers put one amplifier in the left speaker and run speaker wire to the passive speaker on the right. The LS50 wireless has two custom-designed amplifiers in each speaker — delivering 280 watts to each woofer, and 100 watts to each tweeter — so each driver gets exactly as much power as it needs.
Now about that bass. The innovative Uni-Q driver configuration, the shape of the cabinet, and the built-in digital signal processing work together to create truly impressive low-end sound that goes down to 45 Hz without a subwoofer. I've heard a pair of the original LS50s fill our cavernous old training room at Crutchfield HQ, and I've heard the original and version II at home in my two-bedroom apartment. Let's just say they both announce their presence with authority, in big rooms or small ones.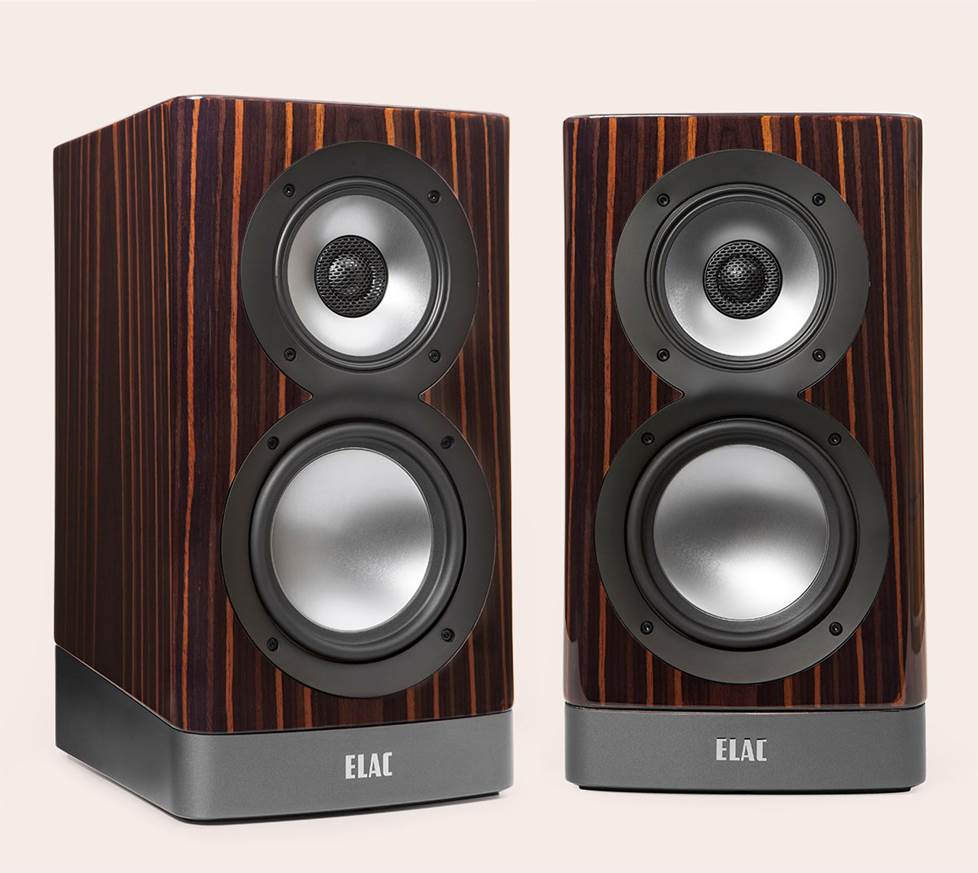 Audiophile pick — ELAC Navis
I had considered the KEF speakers above for this category, but in my opinion, these ELAC Navis speakers gain a slight edge, thanks to their commitment to analog fidelity.
ELAC's upbeat lead designer Andrew Jones explained his approach to me a while back, saying "We're not using digital signal processing, so if you're using a turntable, we're not digitizing that analog sound you love. You can get an upgrade in sound because the stuff inside is of high quality."
ELAC also uses a Wi-Fi protocol to link the speakers wirelessly, and they go so far as to put three amplifiers in each speaker, to directly power each woofer, midrange, and tweeter. Each driver has its own EQ switch for tweaking the sound to your liking. And each speaker offers a balanced XLR input so you can get the best sound when you connect high-end audiophile gear.
The upshot: they sound amazing.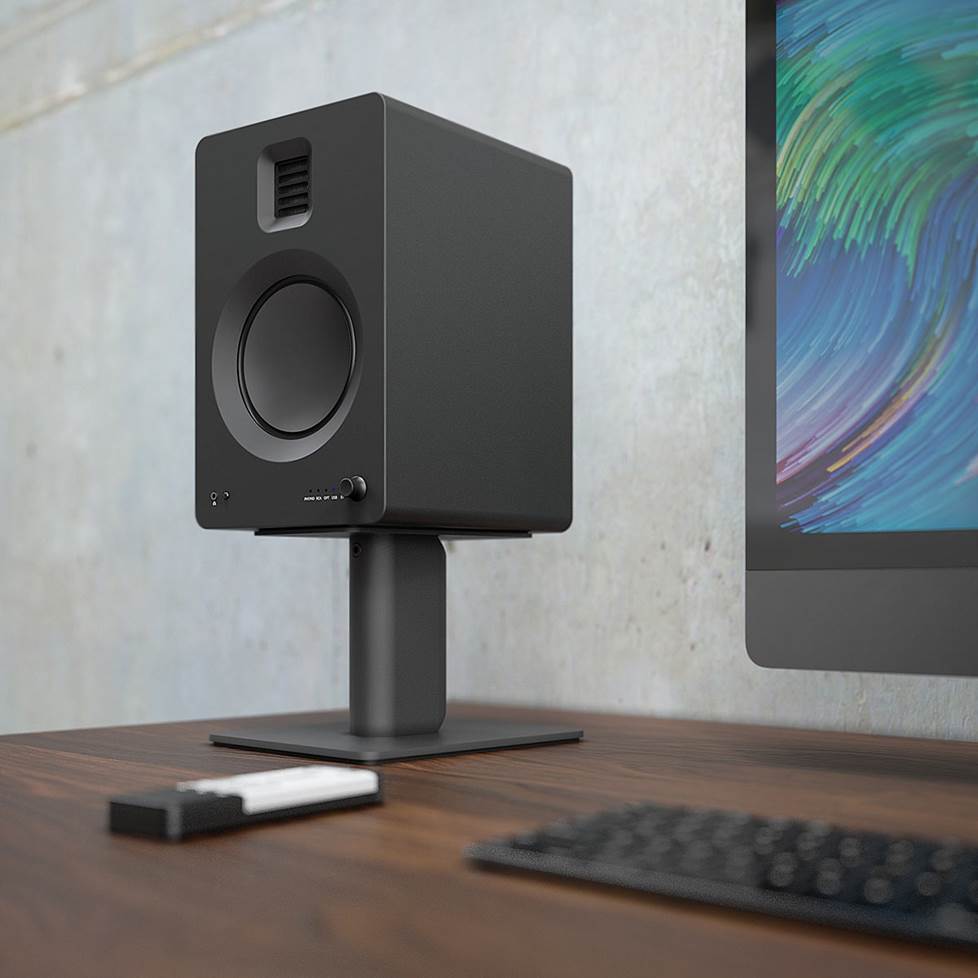 Best for vinyl lovers — Kanto TUK
This was one of the harder choices for me to make. There are plenty of powered speakers with built-in phono preamps, and they all sound pretty darn good. Kanto TUK speakers have one edge, in my book — the AMT or air motion transformer that handles the high frequencies.
AMT "tweeters" are prized for their fidelity and ability to produce a wide soundstage, and that's something I really want when I'm listening to vinyl. When I hooked them up at home, they even revealed a fair amount of subtle detail in favorite recordings I'd listened to numerous times before.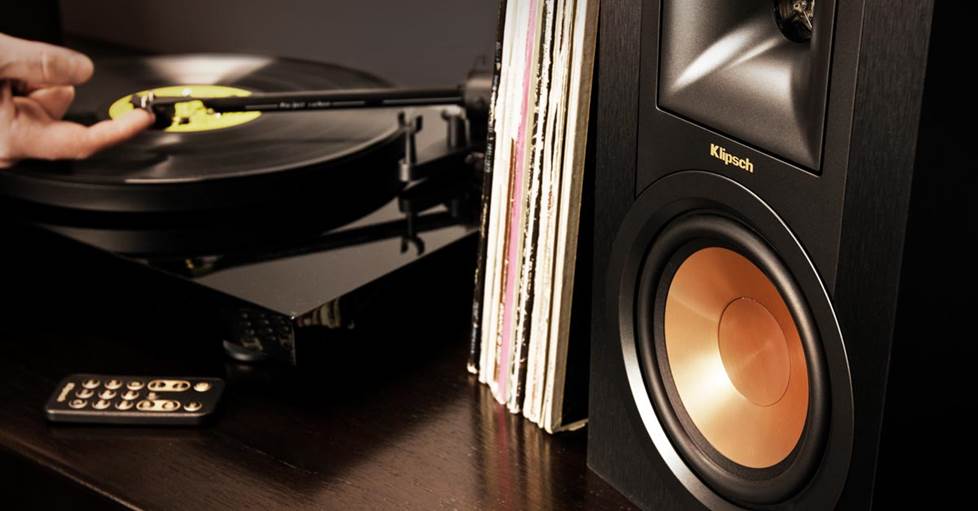 A good pair of powered stereo speakers can let you connect all of your music sources, and save tons of space.
Need help choosing?
If you've narrowed down your options, but need a little help deciding between two strong contenders, we're here to help. Contact us, and we'll make sure you end up with everything you need.