Comparing three GPS systems on the road
Portable, in-dash, and head-up display navigation
Heads up!
Welcome to this article from the Crutchfield archives. Have fun reading it, but be aware that the information may be outdated and links may be broken.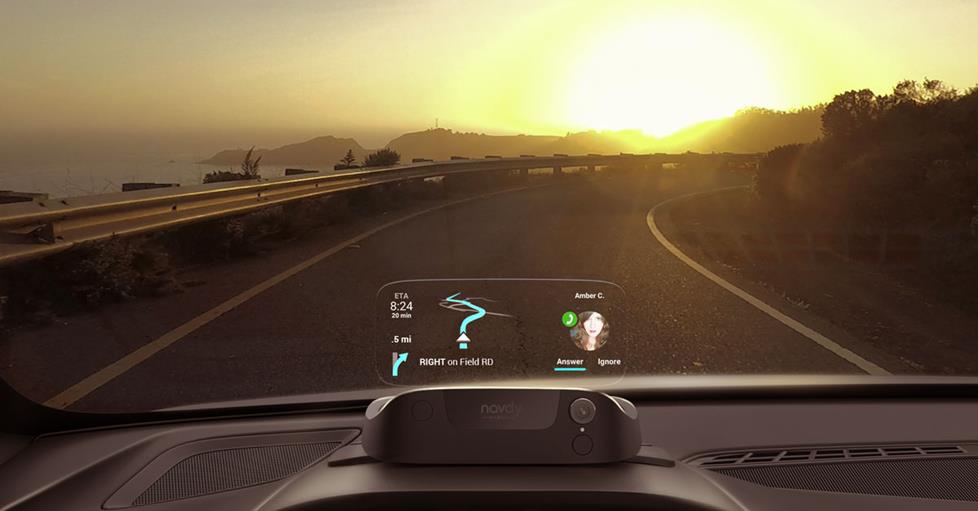 Crutchfield's home city of Charlottesville, Virginia offers a mixture of small-town familiarity with recent growth and change. That made it perfect for our recent road test of three different types of GPS navigators. We tested a portable, an in-dash, and a head-up display. I had them guide me out to some of our favorite local spots and some more recently established destinations.
Navdy lets you see the next move straight on
The Navdy head-up display offers a simple and charming setup. A clear plastic screen sits on a base that mounts on the dash in front of the driver. A remote click-wheel attaches to the steering wheel, for easy control. And there's also a cable which runs from the base to my car's OBDII port for power and car data analytics. The display's futuristic design is both attractive and functional, putting everything right in my line of sight as I drive.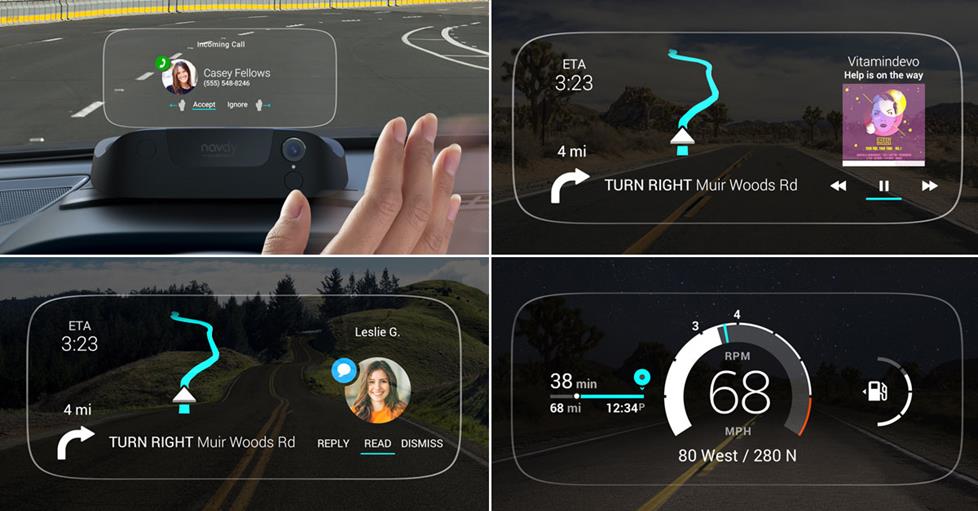 The Navdy's installation is a bit more complicated than the average portable GPS navigator. It includes three different types of mounts to ensure that something will work for most dashboards, and uses a built-in GPS receiver for positioning and the Navdy app on my paired smartphone for mapping with Google Maps.
The basic mapping graphics are easy to follow, and spoken directions play through my car stereo when paired via my phone. Yes, my phone is paired with both the Navdy and my stereo at the same time. As I drive, I can see things like traffic circles on the display clearly. There's no confusion or ambiguity as to what the next move should be.
Seeing my wife's contact info and image from my iPhone on the Navdy's display when she calls is a huge treat. I'm able to answer just by swiping my hand in front of the Navdy base. I can also use my hand to decline and return calls, or just hang up when I'm done talking.
The Navdy's maps seem to be up-to-date and get me to my location without any hassles. I have one caveat on the Navdy. The clear plastic screen is prone to smudges and dirt, and the thin junction between the screen and base could make it easy to snap off if the Navdy's not handled properly.
Learn more about what the Navdy has to offer.
Voice guidance and helpful alerts set the Garmin DriveSmart apart
The Garmin DriveSmart 51 LMT portable GPS navigator is one of several new navigators Garmin's rolled out for 2017. I've used plenty of Garmin navigators since I started at Crutchfield, and they keep getting better and better. The DriveSmart 51 LMT's no exception. It's a very convenient way to get around without depending on a smartphone for guidance.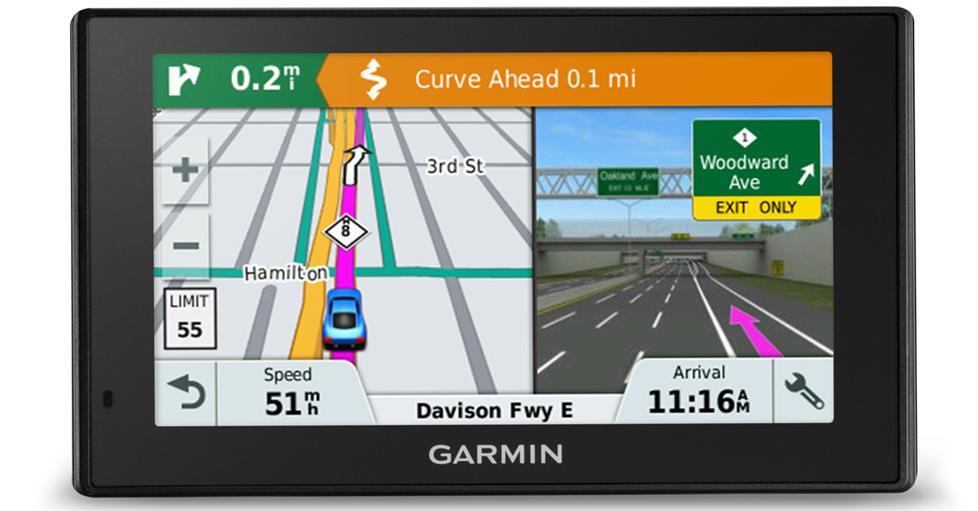 The Garmin offers a quick setup. A suction cup windshield mount and a single power cable plugged into my car's 12-volt port means I'm on the road in no time. Voice commands let me select my destination without using my hands. I can just say "voice guidance," then "choose destination," and search for nearby stops like gas or food — or just input an address — with my voice. It's so simple.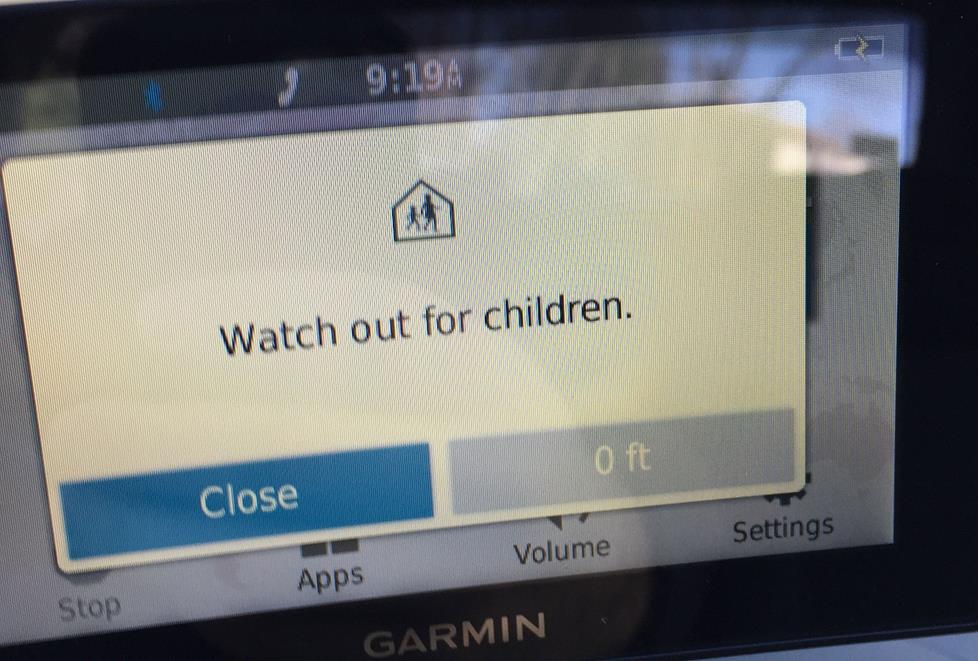 I navigated from my apartment to work, and the navigator gave me timely visual warnings, including a "watch out for children" alert as I approach a school zone. I drive by the school every day, but this would be tremendously helpful in an unfamiliar area.
The DriveSmart line of navigators also boasts warnings when the speed limit is about to drop suddenly. This makes it great for driving the many rural roads just outside Charlottesville. Features like this aren't common to many navigators or smartphone mapping apps. This sort of thing is what makes the DriveSmart 51 LMT a real standout.
Shop our full selection of portable GPS navigators.
Precision and a sweet display from Pioneer
The Pioneer AVIC-5200NEX navigation receiver has a lot to recommend about it: a great screen, permanent installation, and the ability to play with a lot of different media. The receiver also boasts Bluetooth® connectivity, plus Apple CarPlay™ compatibility, so it can work with the iPhone® quite well. But for this test, we are looking at the built-in navigation and not focusing on the other stuff.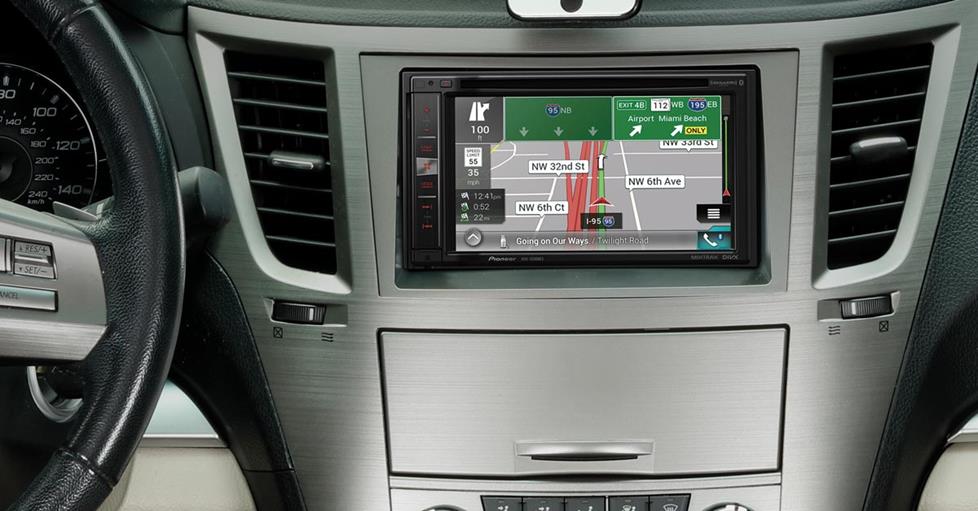 I looked for a new place to gas up using the Pioneer. Not only is it very accurate regarding my location, it gives me options for the fastest, easiest, shortest, and most economical routes. The 6.2" screen's easy to see in direct sunlight, and it gives me plenty of detail, including 3D maps with shaded landscape features. The touchscreen's a cinch to operate when I'm parked, and it's helpful to be able to hear the spoken directions over the car speakers.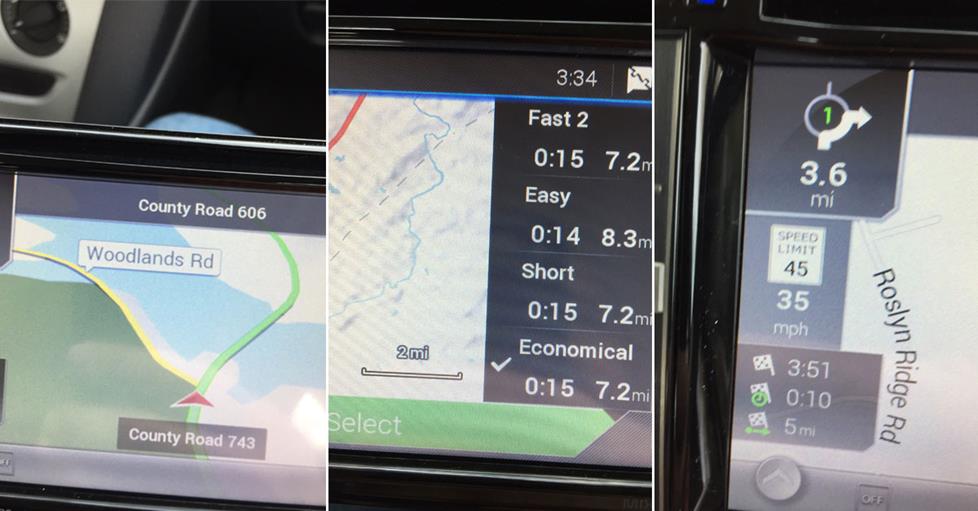 During the trip, I noticed that some major road changes were not accounted for in the Pioneer's built-in maps. Pioneer offers receiver owners an opportunity to update the built-in maps within 45 days of purchase. I certainly recommend doing this.
Check out our lineup of in-dash GPS receivers.
Looking for the right navigation gear for your ride?
When you're ready to take a look at different GPS guidance options, each of the above links provides several choices.
If you have questions that need answers, feel free to contact our knowledgeable Advisors by phone, chat, or email. We'll help you find the right choice for making your next trip or commute worry-free.