Putting Infinity speakers to the test
Components versus coaxials
Heads up!
Welcome to this article from the Crutchfield archives. Have fun reading it, but be aware that the information may be outdated and links may be broken.
When people ask for advice about car speakers, we usually tell them that component speakers, with their separate woofers and tweeters, offer better imaging than coaxial speakers. But coaxial speakers, also called full-range, feature the woofer and tweeter mounted on the same chassis, which typically makes them easier to install.
This made us wonder: what if you compared a set of components to a better-built set of coaxials? We hit the Crutchfield Labs to investigate the differences.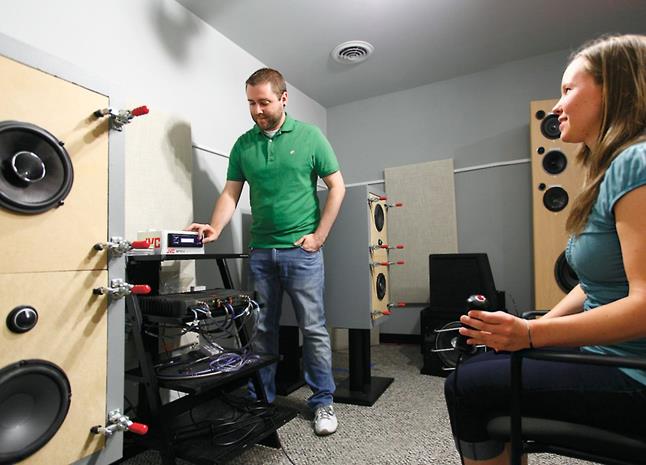 Crystal prepares to listen as I setup the test in the Crutchfield Labs car listening room.
The speakers
We went with Infinity, a perennial customer favorite. We used a set of their Reference X components and a set of their Kappa full-range speakers. The Kappa line is a "step-up" from the Reference X line in that Infinity uses higher-quality materials and more advanced engineering. We installed each set in custom-built baffles in our soundproofed listening room.
Reference X components come with two tweeters, two crossovers, and two woofers. Their separate, mountable tweeters give them the advantage when it comes to stereo imaging in a car. For our test, we used a set of Infinity Reference X REF-6500cfx 6-3/4" components.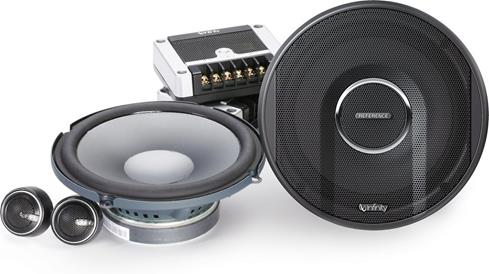 Kappa coaxial speakers give you better-blended and smoother highs, thanks to their large, soft-dome tweeters. The rigid, yet light, glass-fiber woofers move quickly without bending or flexing, for tight, focused bass. For our full-range models, we chose a set of Infinity Kappa 62.11i 6-3/4" speakers.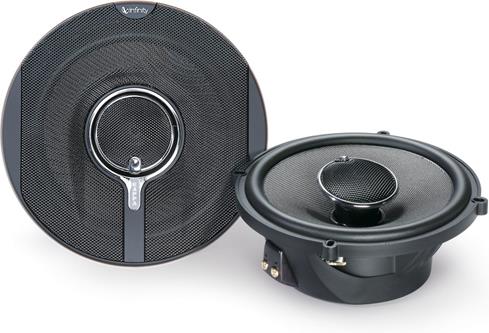 The listening test
For the test, we recruited two Crutchfield employees with varying degrees of listening experience. First, we invited Crystal, who recently began working at Crutchfield as a Spanish and International Advisor. Crystal has just started listening critically to car stereo equipment, so we knew we'd get a fresh take. Next up, we had Steve, a 30-year Crutchfield veteran and avid home-speaker listener with plenty of critical listening experience. We set up our dedicated car listening room to allow the testers to switch between the two sets of speakers with the press of a button. We invited both to bring their own music, so they'd be familiar with the material.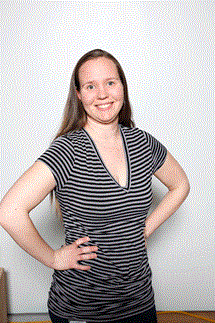 Tester: Crystal
Music: Salsa, Reggaeton
Results:
"For me both of the speakers sounded great, but the component speakers really enhanced my listening experience. I think the component speakers did a better job at reproducing the separate low and high frequencies. The separate tweeter really did a great job with the higher vocals and the woofer seemed to provide more powerful and precise bass."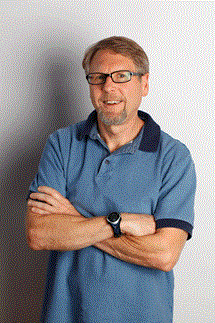 Tester: Steve
Music: Rock, Blues
Results:
"I spent several minutes listening carefully to a couple different music tracks, switching between the two sets of speakers until I had a firm grip on the sonic differences. I was surprised to find that the ones I preferred were the Kappa coaxials. They were smoother on top and produced a more focused, stable stereo image."
Conclusion
Our results were divided, but not unexpected, because both kinds of speakers have their strengths. You can get serious bass from a set of components, but higher-quality materials and engineering, even in full-range speakers, tend to give you smoother, more lifelike sound.
Keep in mind that once installed in a car, components have a distinct stereo-imaging advantage—mounting the tweeters nearer your ear level makes it seem like the music is coming from on your dash, rather than from down in your doors.
If you can't install a set of component speakers in your car because mounting tweeters simply isn't an option, we recommend going with a better-built set of coaxials. Also, think about using an external amplifier—that's the best way to get the most from the speakers you install. This is especially true with component speakers, because they require a better power source to get the excellent bass they're known for.
When shopping for new car speakers, start by finding out which ones will fit your vehicle. Use our vehicle selector to narrow your search down to only the speaker models that will work in your car or truck.