Review of the Papago RAY rear-view system
See more in your mirror with a rear-view video feed
Heads up!
Welcome to this article from the Crutchfield archives. Have fun reading it, but be aware that the information may be outdated and links may be broken.
he rear-view mirror is nearly as old as the automobile itself, and while most things about today's vehicles are a far cry from what they were over a hundred years ago, the rear-view mirror remains relatively the same. The Papago RAY aims to change that by displaying a crisp video feed of what's behind you, rather than a reflection. I installed this new system in a co-worker's 2000 Jeep Cherokee Sport to see for myself what makes this tech so special.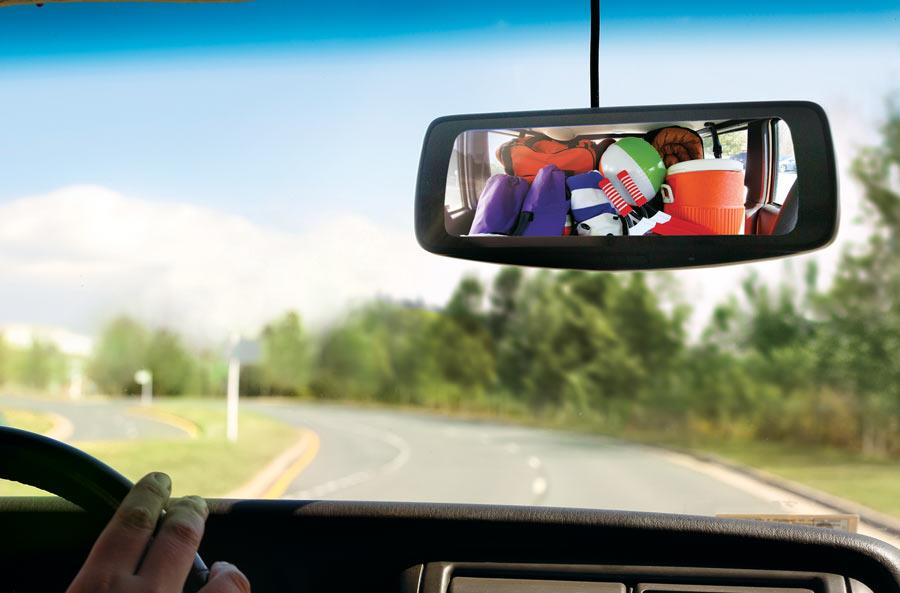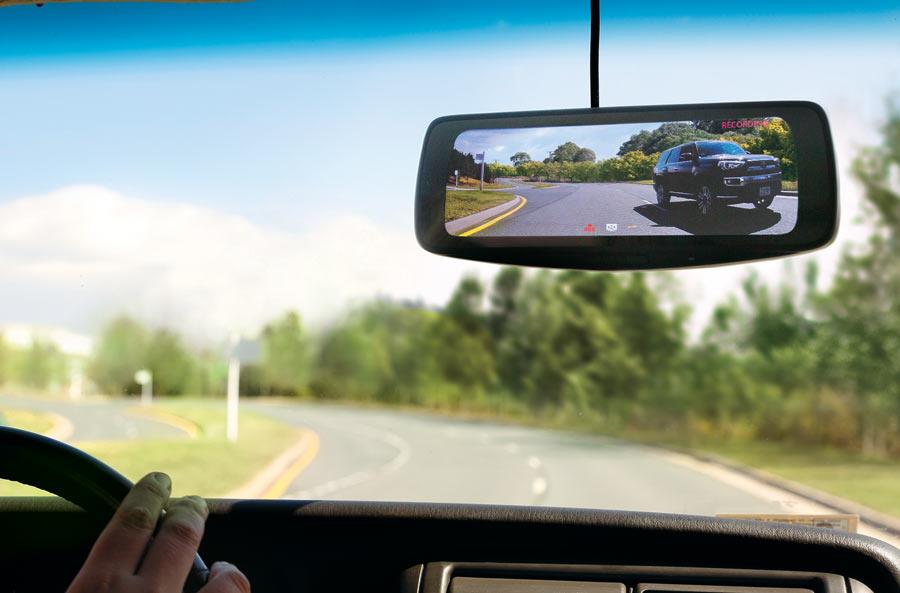 Minimize your blind spots
What's so wrong with a classic mirror, you might ask? I wondered that myself, but all it took was a 5-minute drive with the RAY for me to understand. The super-sharp video image, provided by an included camera I mounted like a backup cam, filled the RAY's 7.8" display screen to give me a rear view, uncompromised by the vehicle's interior.
No rear pillars crept into my view. No tinted rear window muddied the scene behind me. Instead, I got a super-wide-view of traffic following me, freeing me up from old-school blind spots. Plus, what surprised me most was that there was no delay in the video feed. It was as real as real-time gets.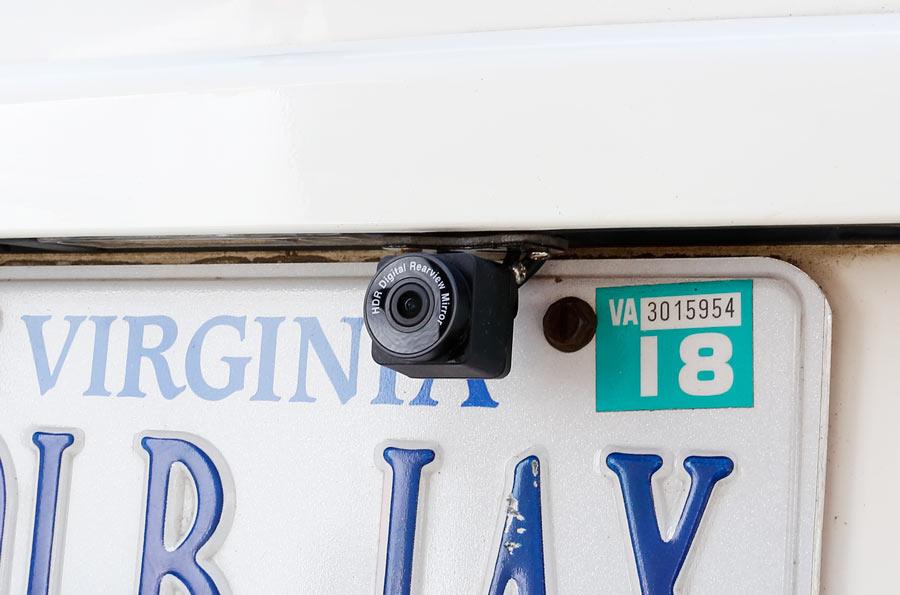 Backup camera to boot
It's no surprise that Papago builds backup cam functionality into the slew of things the RAY can do. When I put the vehicle in reverse, the RAY gave me a down-angled view of what was behind me, optimized for pulling in or out of parking spaces. No parking lines though, for anyone who digs those guidelines. Once I shifted into Drive, the RAY's lens angled up to give me the constant rear view described above.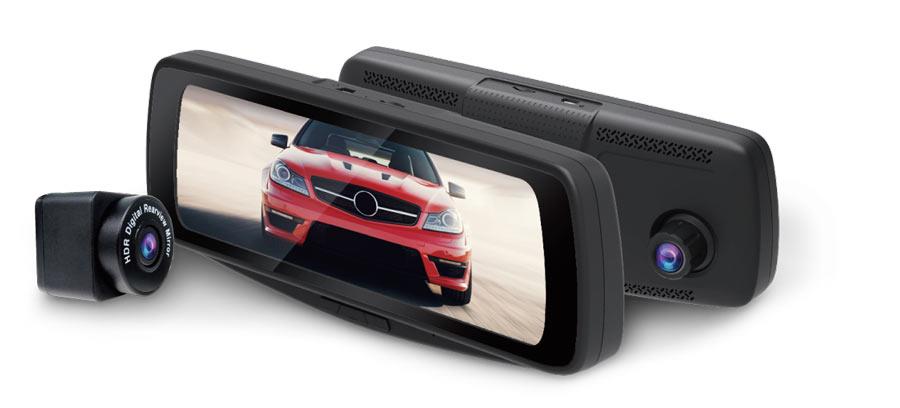 Video security, front and back
Papago bundles in a Super HD dash cam that loop-records everything it sees on the road ahead. The RAY simultaneously records everything the rear-view cam sees as well, giving an impressive video account of your time on the road, good or bad.
In my case, driving around Crutchfield was uneventful, but that was enough to give me a feel for cycling through sources on the RAY monitor. Let's just say, seeing front-view dash cam video in your rear-view mirror can cause a brain cramp, but RAY's picture-in-picture mode gives you a happy medium, insetting the dash cam-view in the rear-view feed.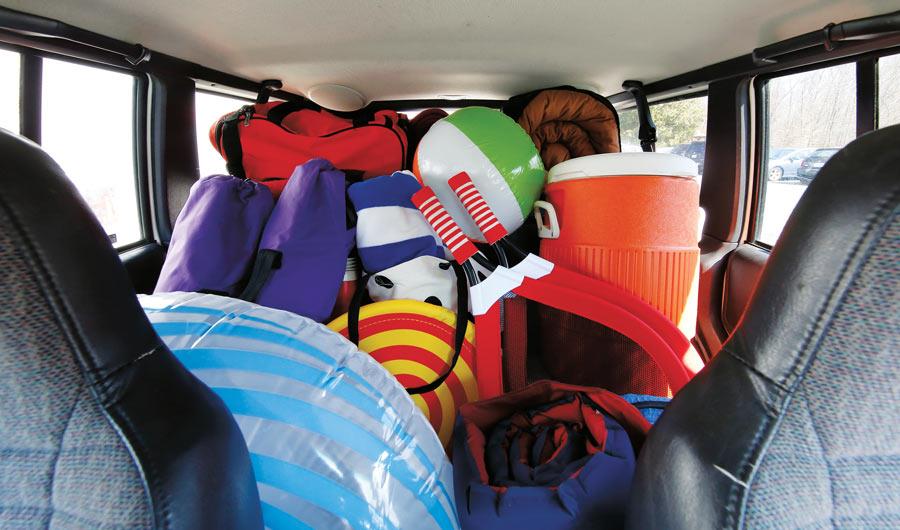 Who would benefit from the Papago RAY?
The RAY makes a lot of sense for an older vehicle that doesn't have any sort of enhanced rear-view mirror and that can't fit a video-enabled, touchscreen stereo. My co-worker, Britney, jumped at the chance to add the RAY to her Cherokee – with her four dogs occupying the way-back, the benefit of uninterrupted rear-view video wasn't lost on her.
After a few weeks with the RAY, she told me that she relied less on the backup cam feature because of the RAY's startup time when firing up her Jeep. She said she's usually out of her parking spot by the time the backup video is ready. However, when it comes to her constant rear-view, she had this to report…
"The picture is incredibly bright, especially at night, which is awesome! I also feel like this mirror gives me a wider view than my stock mirror when I use the video feed, which is really helpful in traffic. It really eliminates some rear blind spots that I had before. I also love the security of knowing that if I were in an accident (knock on wood!), I would have a record of what happened. That is definitely reassuring.
Last week we spent a lot of time up at Skyline Drive and I would love to use some of the dash cam footage of the ride! We actually took the Jeep camping with ALL FOUR dogs last weekend too. I ended up using the camera a bunch even when we weren't in reverse just to check things out behind me. I am attaching a dog photo for your viewing pleasure…"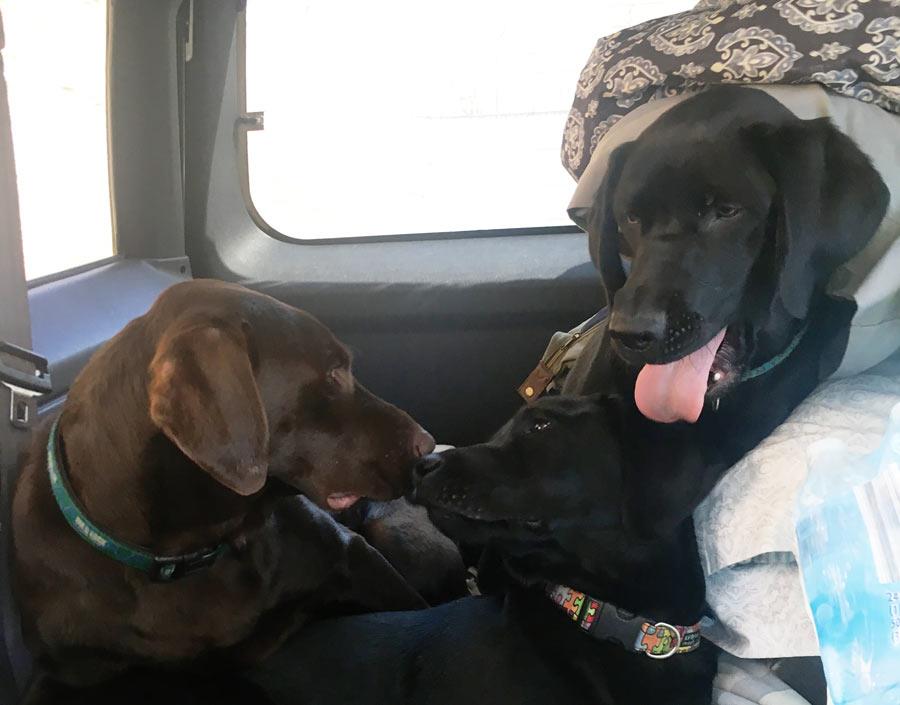 Is the RAY right for you?
The RAY does a lot, but of course, there are lots of other camera options available. Check out all our rear-view cameras and dash cams for the right solution for your vehicle. Or give one of our Advisors a call.