Video: Valor ITS-301D in-dash DVD receiver
Meet Ken Nail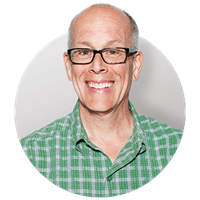 My name is Ken. I seek the Holy Grail of car audio excellence. My favorite color is blue.
I came to Crutchfield in 1999. During my six years as a Crutchfield Advisor, I learned a lot about the technology behind great car and home audio. I learned even more about what people wanted in their car stereo systems.
I've been a writer for car audio and fitness tech at Crutchfield since 2005. Over the last few years, I've also carved out a niche producing demo videos for our in-dash car stereos. The hands-on experience I get with car stereos while doing video production is an invaluable aid to me in learning about their exciting features. This helps me convey that information to our customers when I write about the stereo on our website.
Before coming to Crutchfield, I spent 10 years teaching music in Charlottesville area schools. I keep my musical interests satisfied by volunteering as a classical music DJ at a local community radio station, and I stay up to date with the latest in outdoor tech by cycling, running, and backpacking.
Fun facts: I've completed an Ironman triathlon, run the Boston Marathon, hiked 1150 miles of the Appalachian Trail, and lost on Jeopardy!
More about Ken
Started at Crutchfield in 1999
Completed our in-house Advisor training, learning all the details of every type of product we sell
Attend dozens of vendor training events every year
Authored dozens of Crutchfield articles and hundreds of product presentations, primarily focused on in-dash car stereos, plus outdoor tech like running watches and cycling computers
Produced over 600 car stereo demo videos
Meet Robert Ferency-Viars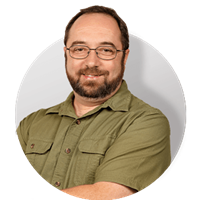 Eating up the highway with clarity and volume — a champion of car audio.
During my first few years at Crutchfield, I served as one of our Advisors, helping our customers choose new audio components for their homes and cars. Eventually, I moved to the writing team and spent a decade researching new products and getting even more hands-on with car audio gear.
I've performed many car and home audio installations over the years, some of them even on my own cars. As the editor of Crutchfield's car audio web articles, I couldn't ask for a cooler job. We listen to music and play with car audio gear every day!
Like most of us here, I've always been into music. I installed my first car stereo system before the family car was even mine. In college, I helped friends and roommates install their car stereos and set up the stereos in their apartments. I was a volunteer DJ for the local community radio station for a few years (playing late night metal and Sunday morning bluegrass & alt-country). That's where I also first learned a little bit about sound mixers.
These days, I serve my community by volunteering with the Boys Scouts of America. I also love playing board games & RPGs, spending time with my family, and installing new audio systems for my friends.
More about Robert
Started at Crutchfield in 1999
Completed our thorough in-house Advisor training, learning about the ins and outs of our various products
Stays up-to-date by attending vendor training sessions for new products
Earned MECP (Mobile Electronics Certified Professional) certification
Authored dozens of Crutchfield articles and hundreds of car audio product presentations
Managing editor for the car audio articles on Crutchfield.com
Experienced freelance writer and editor
More from Robert Ferency-Viars
Heads up!
Welcome to this article from the Crutchfield archives. Have fun reading it, but be aware that the information may be outdated and links may be broken.