Caleb T's 2002 Subaru Forester
A space-saving bass and amp mounting solution
Winters in Michigan are rough: there's a lot of cold and snow and not much sun. If you're into skiing, it can be paradise. But you need the right gear to get through it all. Caleb T. from West Olive, MI, used his 2002 Subaru Forester to get him to and from his skiing expeditions safely, but the sound system didn't really suit his needs for hard-hitting low end. So he turned to Crutchfield for some bass help.
Caleb's 2002 Subaru Forester helped him get through some rough winters in Michigan, and he found a little more bass made his drives a lot less worrisome.
Items installed:
"I just love bass"
We asked Caleb why he wanted to add a custom system to his Forester, and he laid it out as simply as he could. We understand; we love bass too. He had a couple of considerations for installing his new system: money and space. Since he was on a budget, we recommended a pair of MTX Terminator 12" subs, which not only present a great sonic value, but look simultaneously fresh and classic. The Alpine amplifier works great with the power requirements of his two subs, and it comes highly rated by our customers, so it was a no-brainer for Caleb.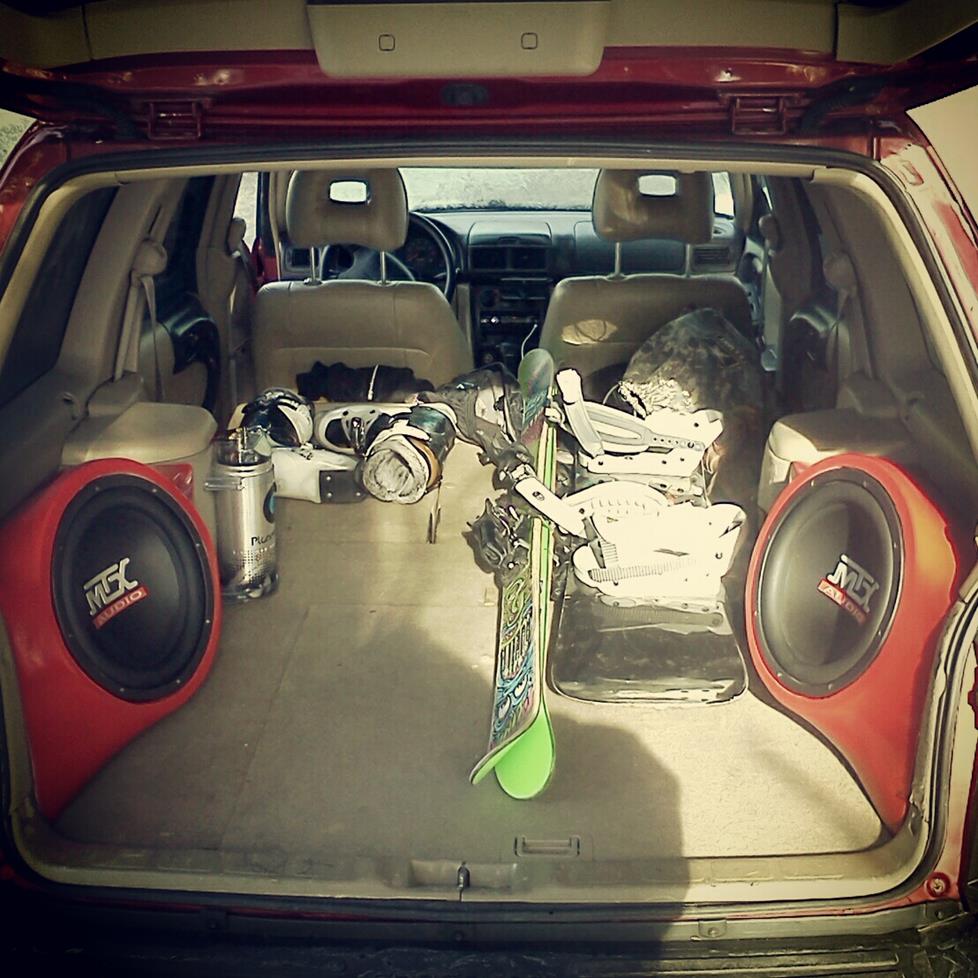 Fold down the rear seats and load the Subaru Forester with skis, a snowboard, and a pair of subs in custom enclosures.
Caleb could've bought a standard pre-built dual enclosure for his subs, but that would've eaten up a lot of the room in the Forester's cargo area, which would've made it hard to transport his skis. He also wanted some style, so he built his own custom enclosures to go in the corners of the cargo area, leaving the middle of the hatch area clear for skis, snowboards, and other gear. He painted the enclosures red to complement his car and they turned out great. Caleb told us that "sanding the body filler off the boxes" was the most difficult part of this installation.
High and dry
A third consideration for Caleb's Forester was that wet, snow-covered skis and snowboards can cause potential issues for an amplifier unless it's well protected. Rather than take his chances with storing the amp under the Forester's cargo floor, Caleb built "a small wooden frame inside of the carpet on the ceiling so i was able to mount the amp right to ceiling." Not only did Caleb save space, he also fought dripping moisture with this innovative solution.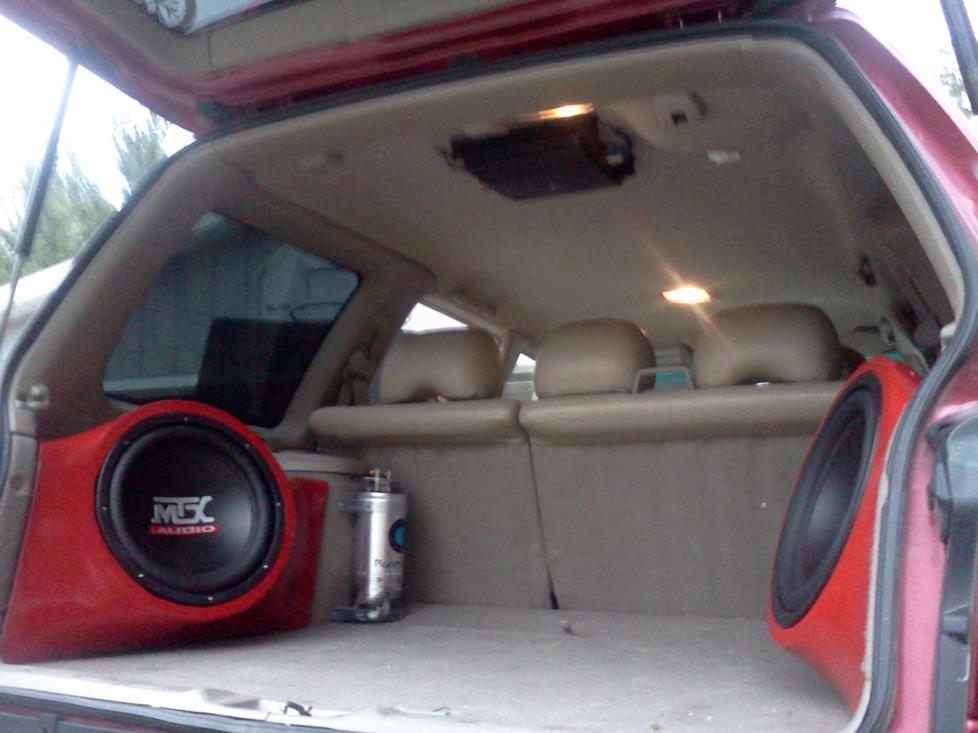 The Alpine amp on the ceiling makes the rear of the Forester look clean and roomy.
Safety first
Caleb was so dedicated to protecting his lungs when he was painting his sub boxes that he didn't even take off his respirator for his photo! As for his cold-weather ally, the Subaru Forester, he told us: "Well I sold the car and now I have a Outback Sedan so looks like I'm building a new system." We can't wait to see what cool ideas you have for that one, Caleb.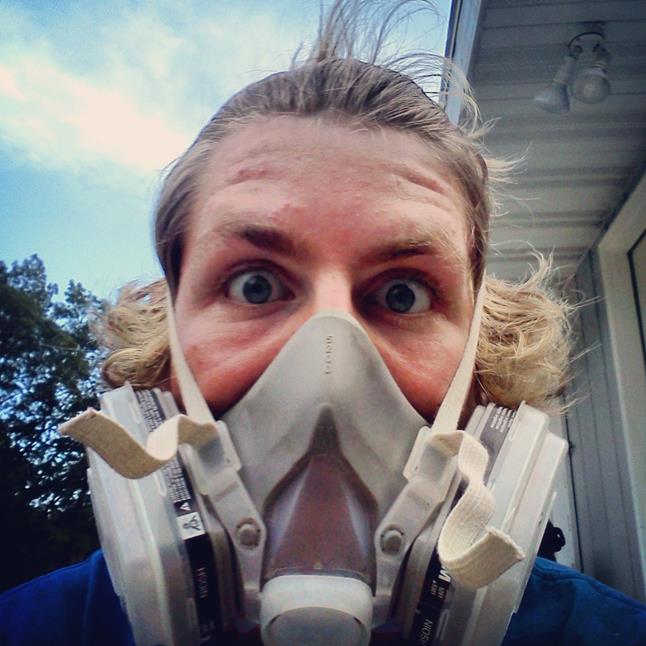 ---
Vehicles in the Custom Car Showroom are submitted by customers and fans, and edited by Crutchfield writing staff. You can find more of these articles on the Showroom main page.