Don N's 2014 Ford Mustang
Lean, green, and sounding mean
Don N. from Ann Arbor, MI, took a look at our Custom Car Showroom page to get stereo ideas for his bright green 2014 Ford Mustang. He liked what he saw in James G. of Bentonville's 2012 Mustang, so he decided to follow suit with a hard-hitting system that incorporates an amplifier mounted on the underside of the rear deck. He also took things a bit further by adding a form-fitting trunk sub enclosure. He chose a digital media receiver from Sony that allows him to incorporate his smartphone into his drive more conveniently.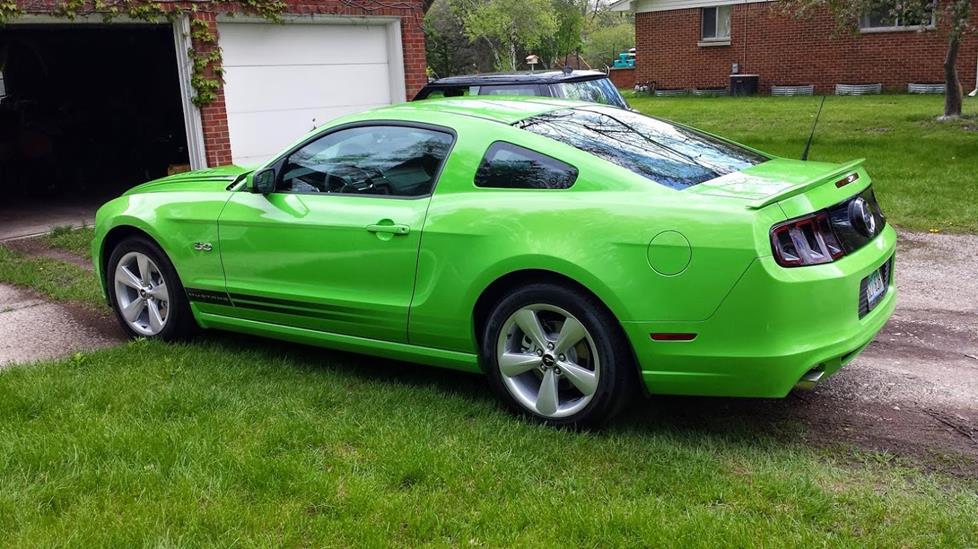 Items installed:
Stirring, not shaken
Don tells us how he arrived at his decision to upgrade the sound: "When I ordered this car, I wanted the Shaker 500 system, just like in my 2006 [Mustang]. However, this time I could not get it and the cloth seats. So, I got the seats I wanted and went for the big sound from the aftermarket." We appreciate that he chose the more fashionable option, because in our opinion it's a lot easier to upgrade a stereo than to have your car reupholstered.
Choosing the right gear
Don gives us the scoop: "After much consideration, I built the system around the amp — powerful, but small enough to mount easily. Then it was picking the right speakers to complement: Alpine coaxials in front, because I decided to not make holes for the component tweeters. And the Rockford Fosgate PPS4-6 in the deck."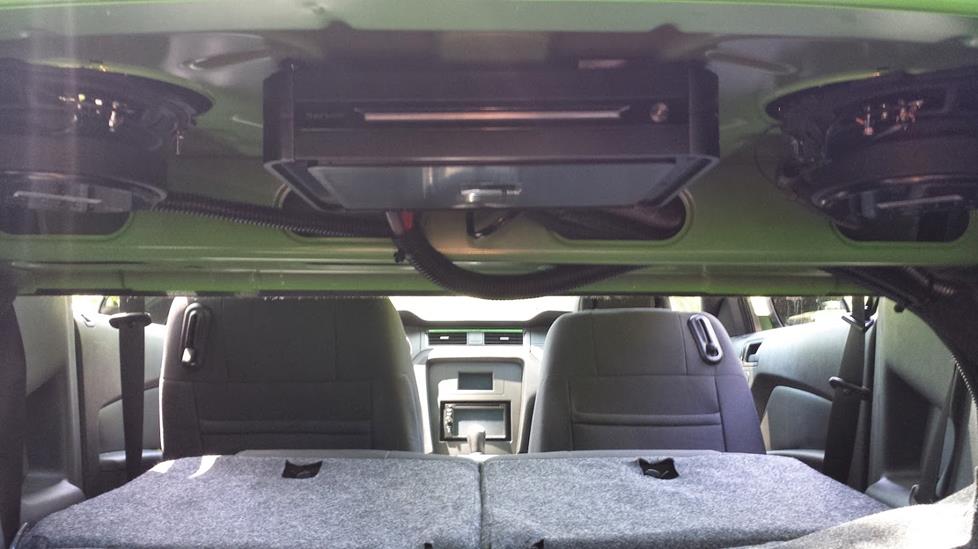 Don's 5-channel Alpine amplifier is the centerpiece of this system, and it sits safely under the rear deck between his new Rockford Fosgate speakers.
The pursuit of power
Don was a bit apprehensive about getting the juice where it needed to go. "This was the scary part before I started — getting that monster cable through the firewall. In the end, it was easy." At right, you can see that he got the cable through just fine, allowing him to fuel his system with all-important power for his speakers.
Don did mention that running the wire under the door sill caused a small amount of damage during the installation, which he fixed with some double-sided tape.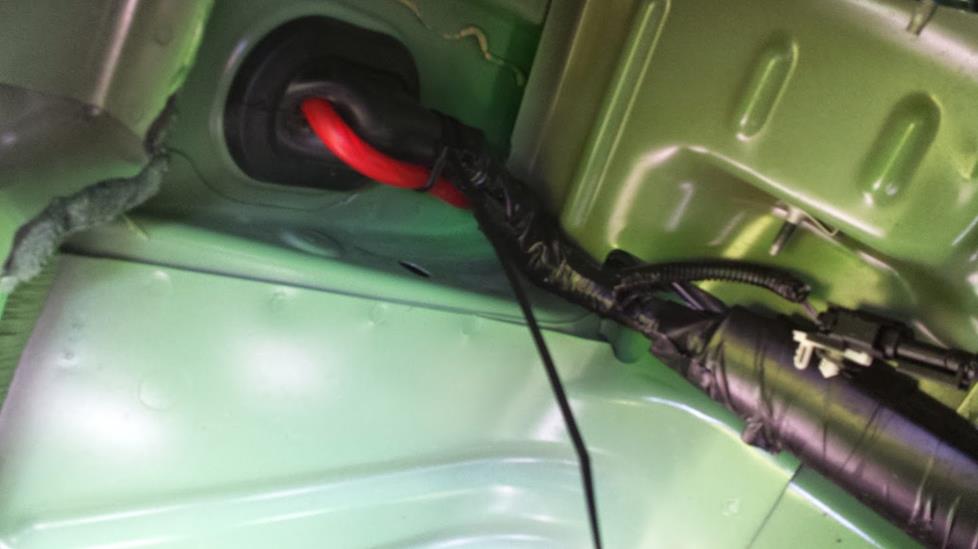 Speaker removal and upgrade
Speakers are the business end of your audio system, and most factory speakers aren't built to handle the power an amplifier delivers for clean sound. Don removed his Mustang's 2014 stock speakers (at left) from the doors and installed Alpine Type-R 6"x8" speakers, which he tells us deliver "clean, clear sound at all levels, with awesome highs." Then he replaced the rear deck speakers with powerful midrange drivers from Rockford Fosgate.
He also notes that he's not sorry he didn't go for a component system.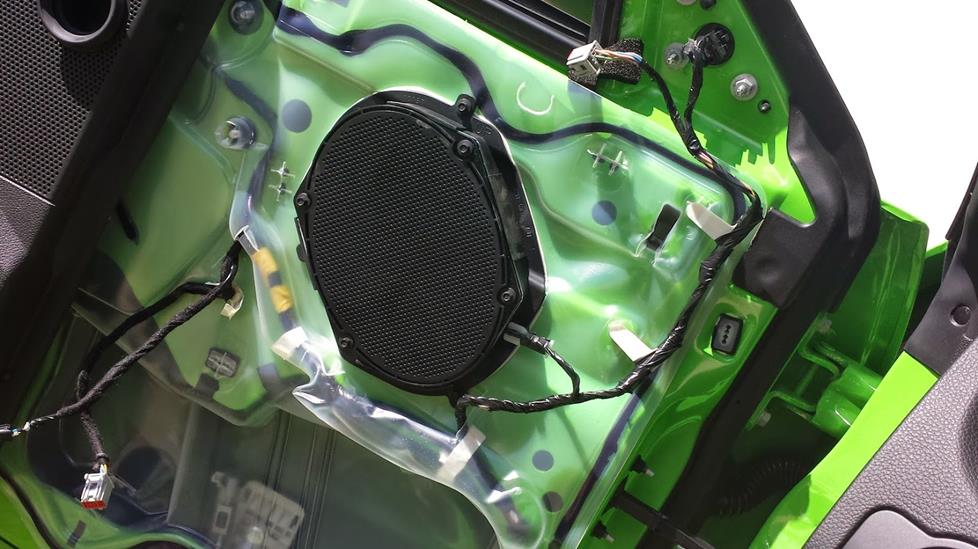 Stock door speaker in the 2014 Ford Mustang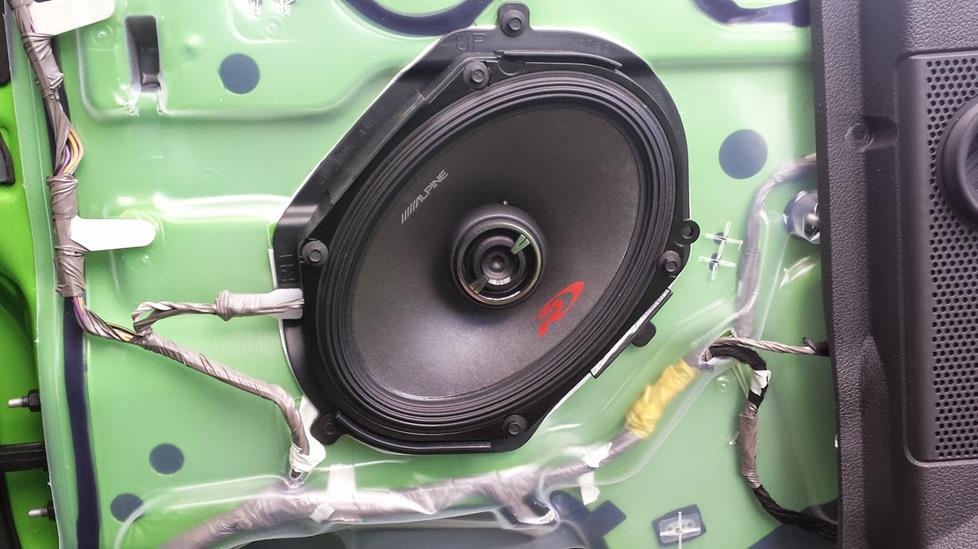 Alpine's SPR-68 Type-R 6"x8" speaker makes Don's door sing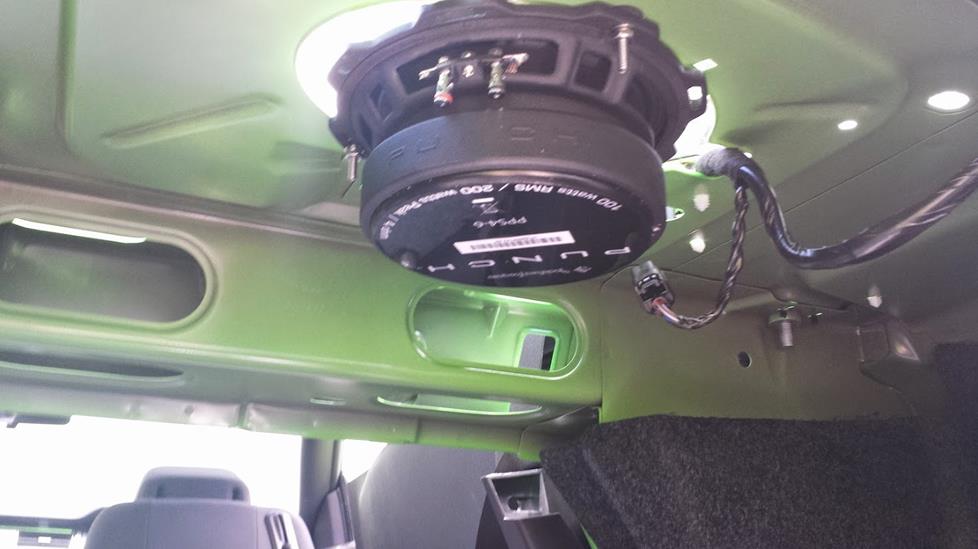 The Rockford Fosgate Punch Pro 6-3/4" midrange speakers dropped into the rear deck
More bass in less space
Don insists that "the sub was key, especially the Mustang-specific enclosure," and we're in full agreement. Low bass notes give your music needed definition, and in some instances they can provide a gentle massaging effect while you drive. Don paired a Rockford Fosgate Punch P3 12" subwoofer with MTX's unloaded Mustang enclosure and installed the combination in the passenger side of the trunk, right behind the rear wheel well. It takes up less than a third of the trunk space, and Don can still get to his spare tire if needed. He added a grille to protect his sub, but had to screw it on separately because it wouldn't fit into the inset. He says it still works fine and looks good.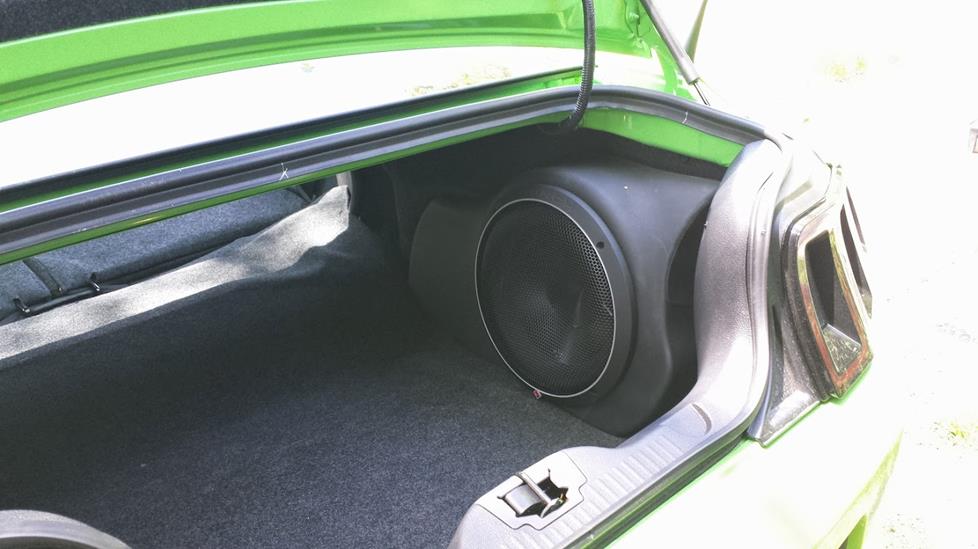 Big and small changes up front
Don's passengers often can't believe his Sony digital media receiver and accompanying Metra kit are aftermarket gear. "The head unit and HVAC control system looks factory — better actually." He gets to keep a familiar feel to his dash, while adding the ability to use his phone through the larger screen on his dash with Android Auto.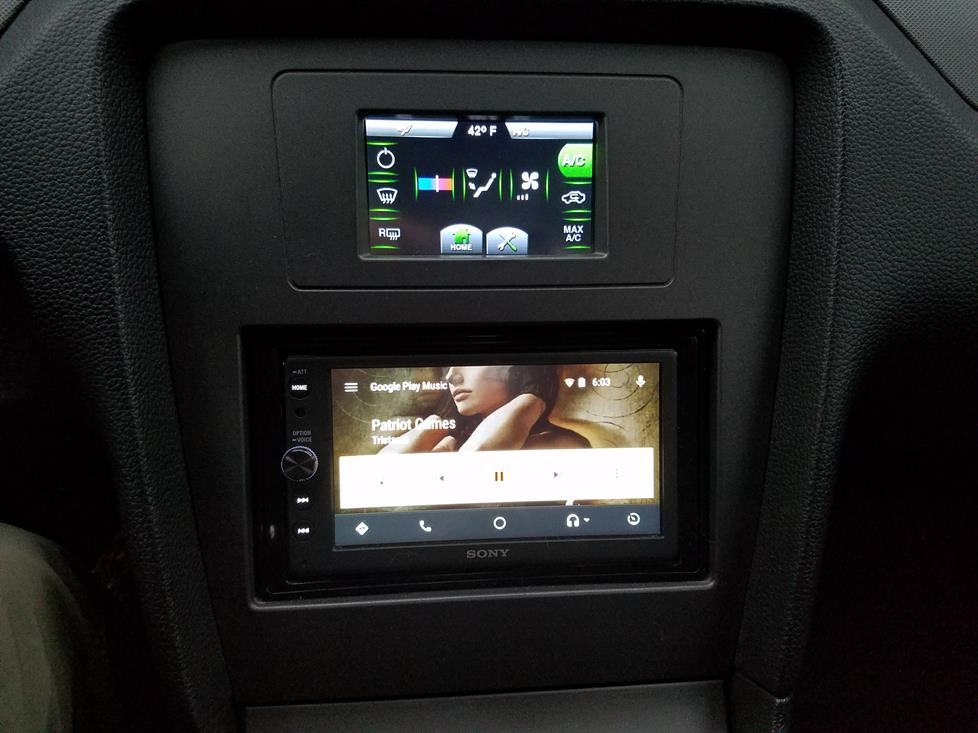 Don's a big fan of the Sony's smartphone compatibility, which lets him tap into Android Auto so he can check out maps, messages, music, and more from his phone safely through the Sony's touchscreen, or by using voice commands.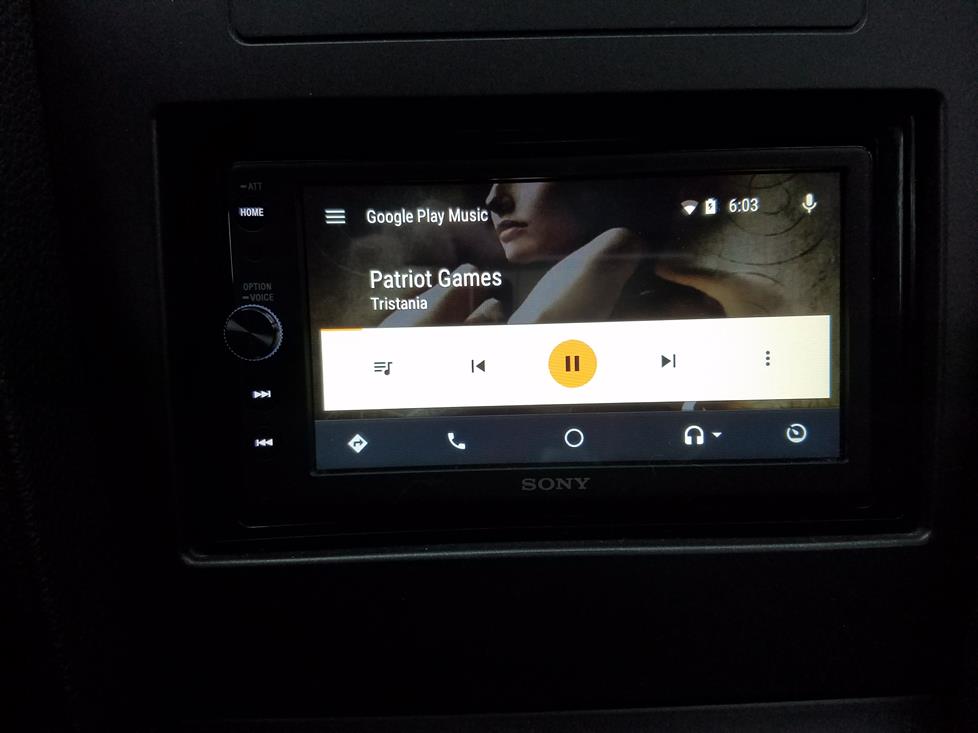 Don doesn't find himself using discs very much as he drives, so he's totally happy to add a digital media receiver without a CD or DVD player.
Don tells us that the iDataLink Maestro integration kit enabled control of four of his car's five steering wheel buttons at first, but after some trial and error with the wiring setup, he was finally able to get all five buttons working correctly.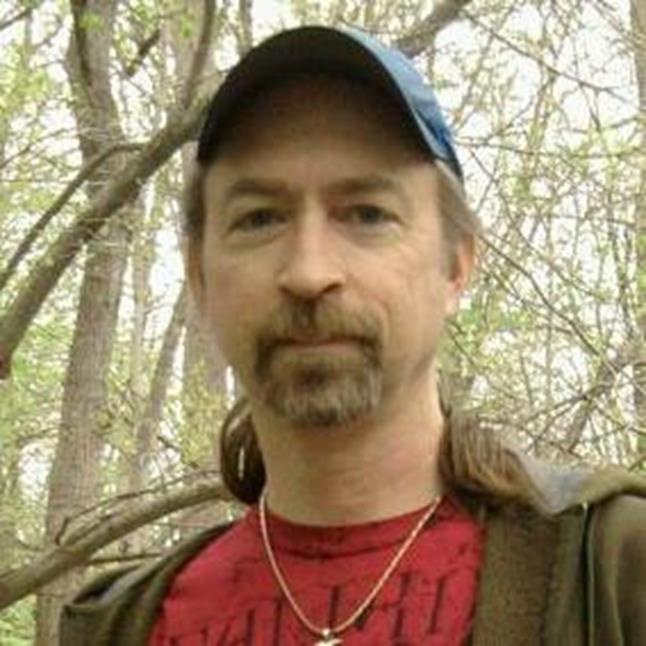 Don N., the Ford Mustang enthusiast
Don really went all-out on this project and we think it looks fantastic. We know there are other Mustang owners out there, so feel free to share your installations with us as well.
---
Vehicles in the Custom Car Showroom are submitted by customers and fans, and edited by Crutchfield writing staff. You can find more of these articles on the Showroom main page.