Eric C's 2008 Saturn Vue
Hidden pleasures
We took a look at Eric C. from Streamwood, IL's 2003 Chrysler PT Cruiser GT recently, and we were especially impressed by his creativity and flair for making a killer system not just stand out, but provide versatility when he needed some space in the cargo area.
We're thrilled to present his latest project: a 2008 Saturn Vue XE. This crossover SUV doesn't exactly scream "look at me!" when it's rolling down the road, but Eric's goal was kind of the opposite — he wanted powerful audio that would look nearly stock in his family-friendly vehicle.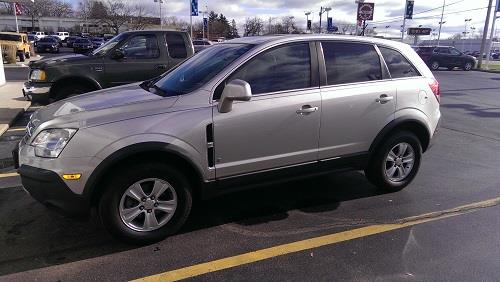 Items installed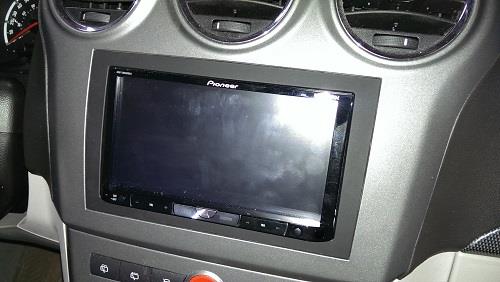 Pioneer AVH-X8500BHS DVD receiver in the Vue's dash

So long, sad stock system!
"I removed all the stock stereo system," is how Eric starts off his tale of overhauling his Vue. He also ran new speaker wires to the doors. Since he was using an external amplifier to power the speakers, thin factory speaker wire just wouldn't do the job. He added a steering wheel interface to keep those all-important audio controls that we're all used to working with the new stereo.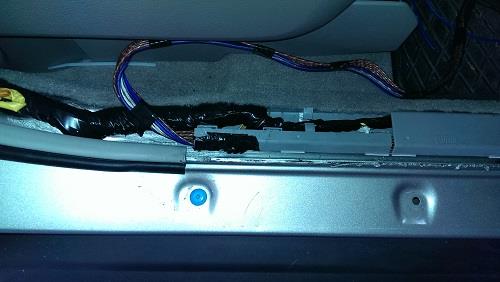 RCA leads and new speaker wires, along with the stock wiring along the Vue's floor
Speaker time
Eric chose some very popular Infinity Primus components, a set for each of the Vue's four doors. Eric tells us he chose the particular brands for this project because he's "used to them," which is just as valid a reason as any.
Eric ran into a few snags getting the Infinity tweeters to fit in the Vue's stock locations, but he got them to work eventually.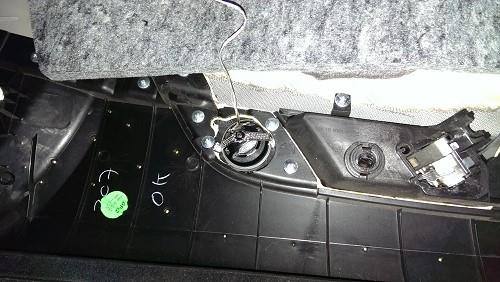 Mounting the Infinity Primus PR6500cs tweeters in the Vue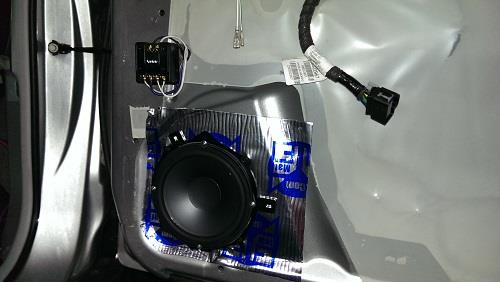 The door speaker halfway through the installation, with some sound damping material

And the final result: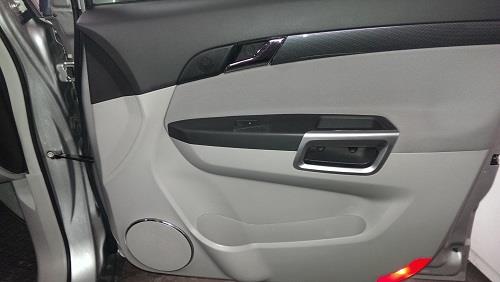 Looks stock to us!
Ampin' things down
After getting his wiring and speaker situiation taken care of, Eric needed to figure out how to hide his amplifiers. He tells us this was one of the most difficult parts of the installation. He ended up building a rack that would fit in the spare tire compartment.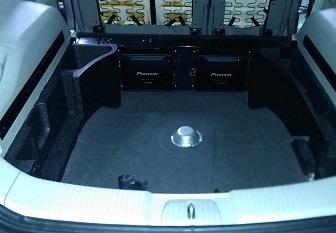 Eric's amp rack houses the two Pioneer amplifiers comfortably.
Once he got the amps situated, along came the subs and enclosure. To Eric, the perfect result of this install would be for it to look factory except for the subwoofers and the head unit. He placed his sub enclosure up against the rear seats.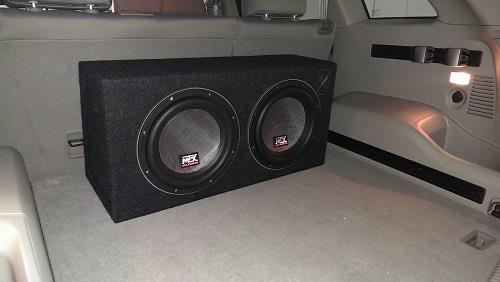 MTX subs in the Sound Ordnance Bass Bunker
And here's the back of the amplifier rack, with everything connected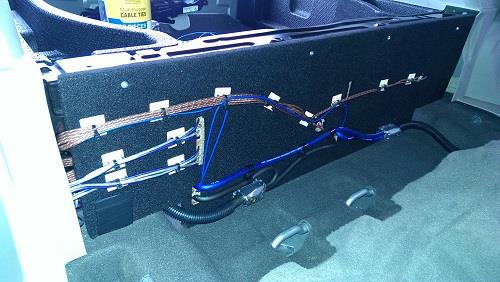 The amp rack, hidden behind the rear seat and under the cargo floor
Another job well done
Again, we're very impressed by the verve with which Eric tackled this project. He wanted a nearly factory look and that's what he ended up with. Kudos to Eric for yet another successful system.
Thanks for sharing, Eric!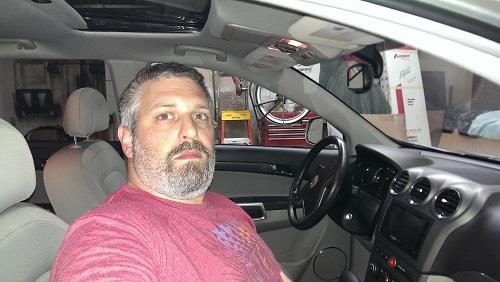 And don't forget — your creativity is what we're looking for, too. If you're thinking about starting an installation in your car, why not take a few pictures as you go along and let us do a feature on your vehicle?
---
Vehicles in the Custom Car Showroom are submitted by customers and fans, and edited by Crutchfield writing staff. You can find more of these articles on the Showroom main page.