Small hi-fi systems
Great sound in small spaces
Heads up!
Welcome to this article from the Crutchfield archives. Have fun reading it, but be aware that the information may be outdated and links may be broken.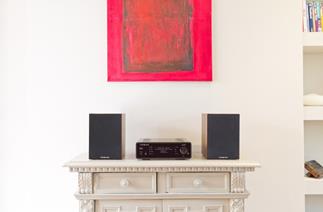 Just because your space is limited doesn't mean your sound has to be. Crutchfield offers a wide range of compact, high-performance audio components capable of delivering your music with remarkable impact and clarity.
Even though they're small, these components offer versatile options for playing music stored on your computer, smartphone, or tablet, or streamed from Pandora, Spotify, and other online music services. Their compact size also means they're easy to move.
Here we've put together a small sample of systems sized just right for a home office, dorm room, bedroom or den, apartment, or just about anywhere you want to enjoy great sound without taking up a lot of space.
---
Great performance and value with a compact shelf system
These compact, all-in-one audio systems make it easy to add music to a den or bedroom. Look for cool features like Internet radio, iPod or Bluetooth wireless compatibility, plus traditional sources like a CD player and an over-the-air radio tuner for staying in touch with local music, weather, and events. Compared to many older shelf systems, these modern compacts offer far greater sound quality thanks to their sophisticated speaker and amplifier designs. And they represent a fantastic value for someone looking for versatility and simplicity without spending a fortune..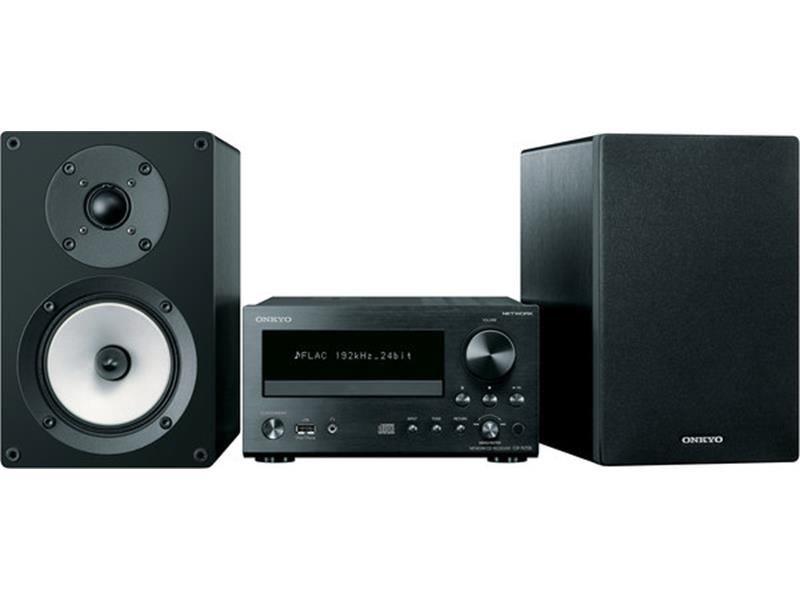 No matter what form your favorite audio entertainment takes — CDs, local radio broadcasts, your iPod®, smartphone, or Internet radio — the Onkyo
CS-N755
will play it back with rich, clear sound. There's even a free downloadable Onkyo remote app that lets you turn your iPod touch®, iPhone, or Android™ smartphone into a cool touchscreen system remote.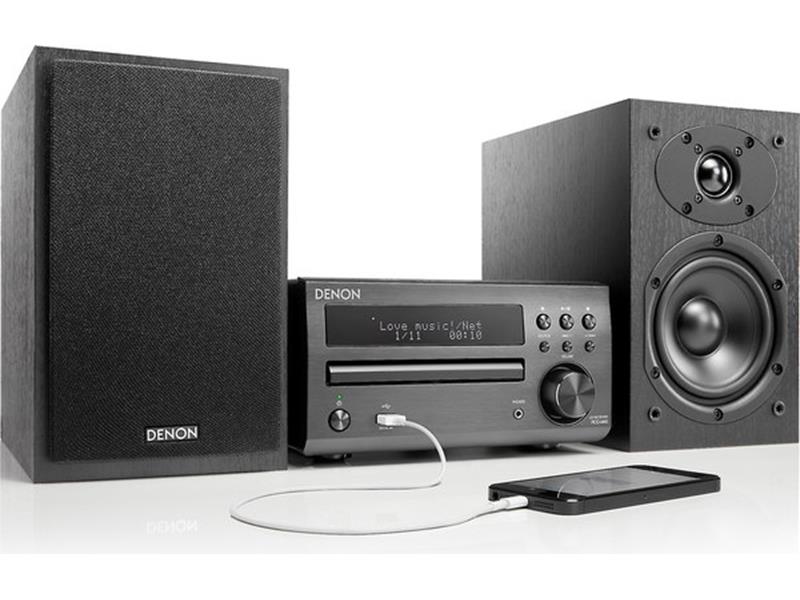 Denon's compact
D-M40
music system is perfect for high-quality listening in your den, bedroom, or office. Three auxiliary inputs, one analog RCA and two optical digital, let you connect additional components like a DVD player, game system, or the digital audio output from a TV to get better sound.
---
Traditional audio components with a compact twist
For those who prefer to take a more customized approach to their systems, there are a wealth of compact, high-performance audio components and speakers capable of filling smaller spaces with eye-opening, high-resolution sound. They offer much of the same versatility and performance as their larger cousins, but are sized right for smaller quarters.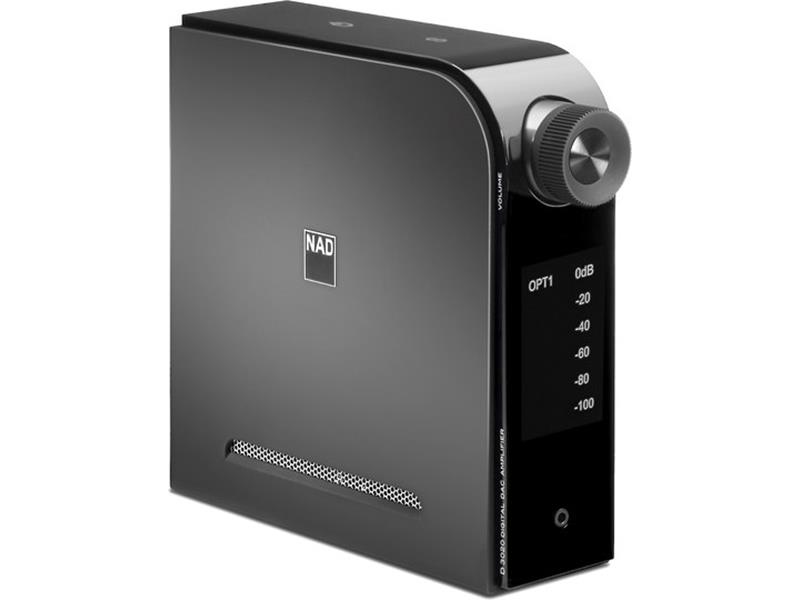 The
D 3020
is NAD's little powerhouse integrated amplifier. It features analog and digital inputs for conventional audio components, a USB port for plugging in a computer, and even Bluetooth for a wireless connection to smartphones and tablets.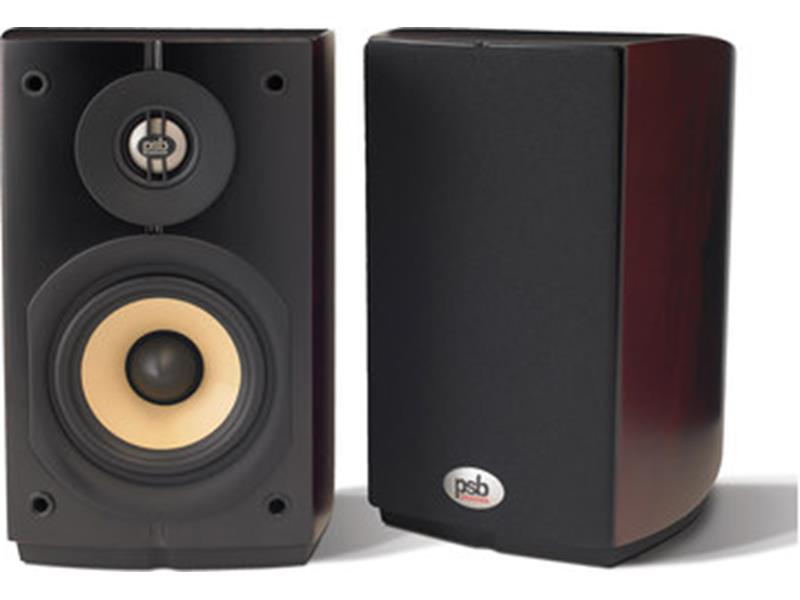 PSB's
Imagine Minis
are tiny speakers with a huge sound. A pair of these plus a compact amplifier make an impressive system.
Check out our selection of compact integrated amps
---
Room-filling sound with wireless convenience
High-quality sound systems that offer wireless connection options, such as Bluetooth or Apple Airplay, not only provide an easy way to get those music streams off of your phone and into your room, they can also deliver amazing sound quality, and come in a wide variety of shapes and sizes to fit easily into almost any room.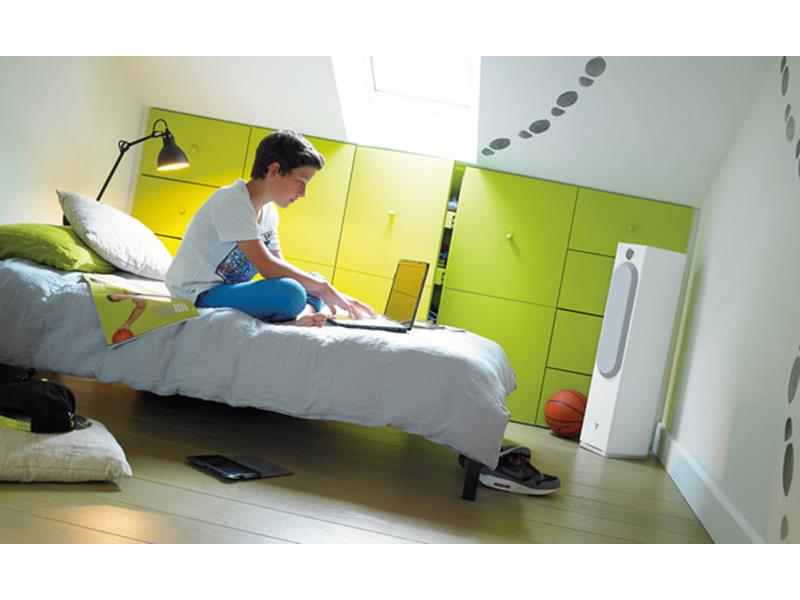 Focal's slender floor-standing
Easya
powered speakers make it easy to enjoy stunning, room-filling sound with both wireless Bluetooth and traditional analog or digital audio sources.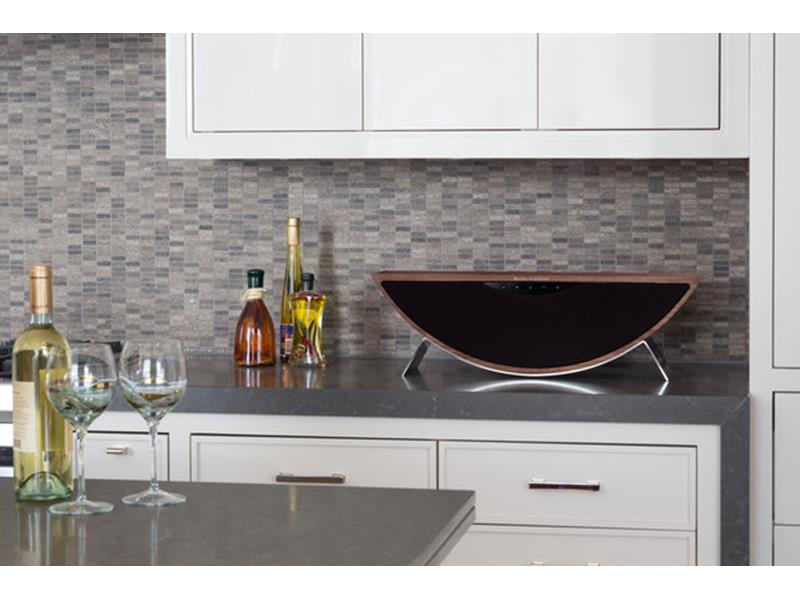 Whether tucked under a kitchen cabinet or placed on a bookshelf in the den, MartinLogan's elegant-yet-powerful
Crescendo
wireless speaker is a real treat for the ears and eyes.
---
The Desktop Audiophile
If you're a music lover who spends a good bit of time in front of a computer screen, here are two great alternatives to the dull, lifeless-sounding plastic computer speakers that put a choke hold on your tunes. These self-powered speakers fit neatly on either side of your monitor, and render your tunes with surprising depth, detail, and clarity. They can also be used with a tablet or smartphone, or even connected to a turntable with a built-in phono preamp.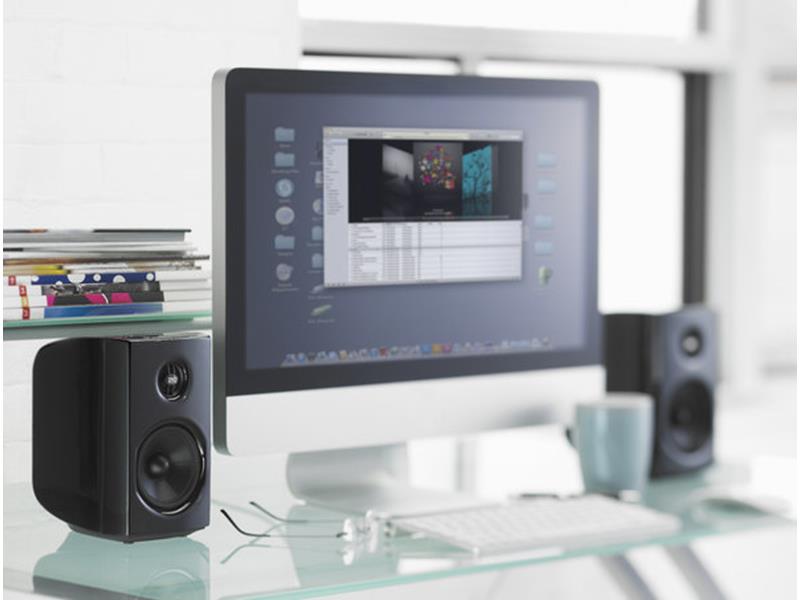 PSB's Alpha PS1
powered speakers add a stylish look to your desktop and rich, exciting sound to your desktop environment.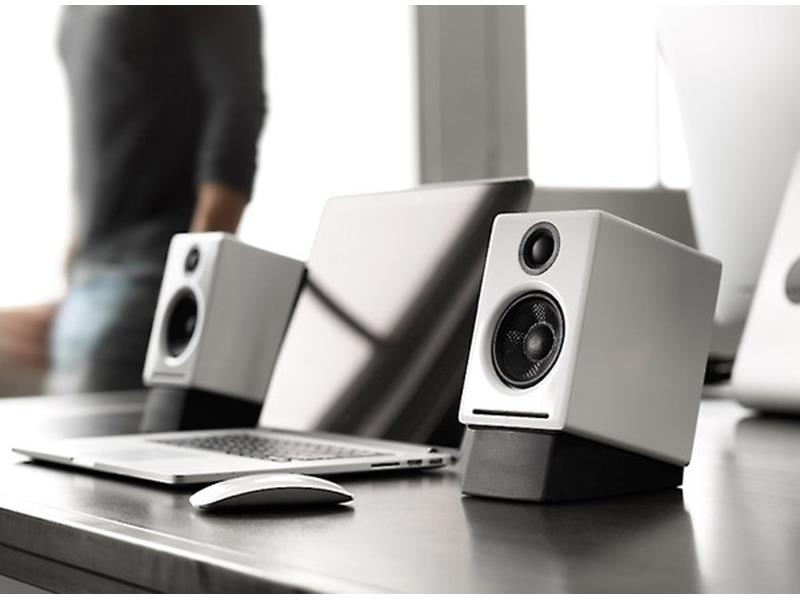 Placed beside your laptop or monitor, the tiny
Audioengine A2+
speakers will deliver music from your PC with an eye-openingly deep and wide soundstage.
---