Smart home products for seniors
How to choose smart devices to make life easier for people aging in place
Are you a senior looking for a virtual helping hand? Or a caregiver hoping to allow an elderly loved one to maintain some independence?
It doesn't matter if you're 25 or 75 — devices that use smart home technology can make your life easier and give you peace of mind. Imagine being able to turn your lights on and off and change your thermostat settings from anywhere. Or see who's at your front door — whether you're sitting in your easy chair or miles away.
A few unobtrusive smart devices might even help hold off the need for hiring a caregiver or moving a loved one into an assisted care situation.
What smart technology makes aging in place easier?
Most smart products can make a helpful difference. It's super convenient to have smart lights and plugs that you control with your phone, voice, or motion sensors. And some can save you from damage and injury, like stove shutoffs that help prevent gas leaks and fires.
Smart locks can keep seniors safe. They can allow family, friends, and caregivers in and out without the need for keys. Video doorbells show you who's at the door and let you talk with them. They can also coordinate with security cameras to offer flexible ways to keep an eye on the property.
Smart thermostats learn your habits and let you control the temperature in your home remotely. That means if the snowbirds forgot to turn their heat down before they left icy Michigan for a warm winter in Florida, they can fix it on the fly. Or their dutiful grown offspring can just pull up an app and turn it down for them — from anywhere.
You'll need strong, stable Wi-Fi
Smart home products depend on Wi-Fi, so it's important that you have a robust home network. I did a very un-scientific but evidence-based study of my own home. Our fiber-optic DSL internet gives us around 40mbps download speed and 2mbps upload. For Wi-Fi, I use eero routers, and have a total of four of them to cover roughly 4,500 square feet.
On my home network I have a dozen smart lights and plugs, three network music players, and a smart speaker for voice control. Four laptops and four smartphones (not counting guests) also use the network. And we also have three TVs that stream using Roku.
I'd be pulling your leg if I said my home internet is perfect. But it can handle all our smart home stuff, and issues are super-rare. In fact, I know people with less than half our internet speed who successfully control a similar load of smart devices. Check out our wireless router buying guide to learn how to get the best performance from your home network.
Home automation for living independently
You always have to do a little setup work to get things up and running. In my experience, the payoff is much higher than the cost.
First stop: the app store
Pretty much every smart device has its own free control app. To get started with most of them, you'll need to create an account and password during setup. You'll also add devices to your home network.
Within the control app you can do things in real time — like turn your smart lights on and off, dim them, or change their color. You can also set up routines and schedules — like having your lights fade up slowly at 7:00 on dark winter mornings.
Some control apps are really simple, and others have a lot more options. Either way, setting things up right is key to getting the most out of your smart products. A little thoughtful naming and scheduling during setup will be time well spent.
You can manage several different brands with a single smart home control app like Google Home, Apple HomeKit, Amazon Alexa, and others. And most of these apps also work with voice control.
Talk and listen to your virtual assistant
Voice control assistants can simplify the way you interact with your smart home products. It's fast, hands-free, and effective. I use the Google Home app and my JBL Link Music smart speaker to turn my lights on and off with my voice. It's especially useful in the TV room on movie night.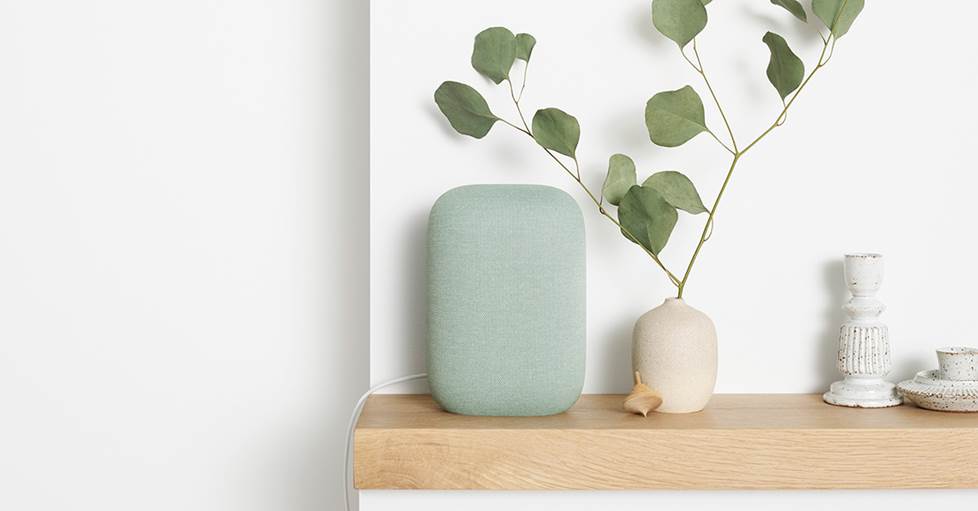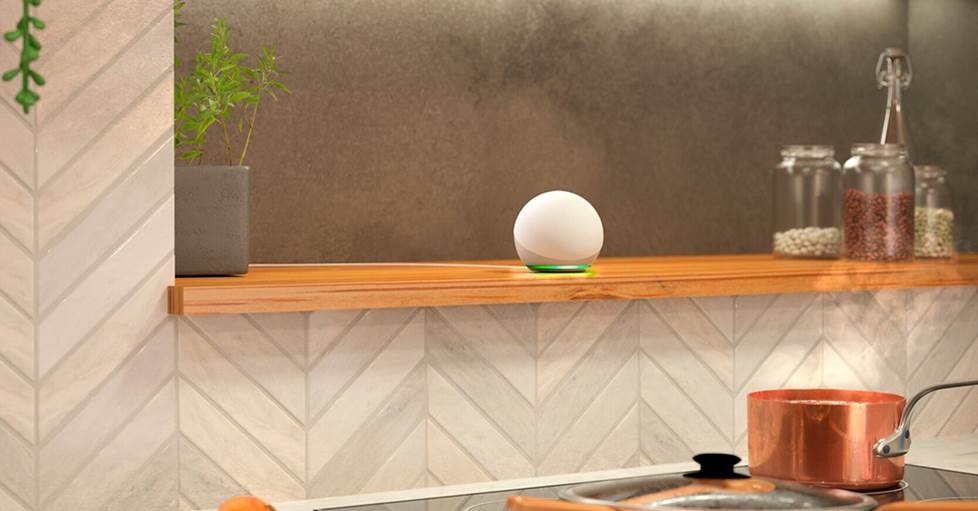 You can set up your voice control assistants to give you daily or one-time reminders to do specific things at specific times. Do you sometimes forget to take your meds, take out the trash, or call your grandson on his birthday? You can get notifications for anything you need to remember to do.
You can use voice assistants to control different types of smart home products and turn them on or off with one command. You can do it from your bed without touching your phone, so you won't have to check the whole house to see if you've left any lights on.
And when you get savvy with control apps, you can use the IFTT ("If this, then that") app to make things happen. Set it up to blink your smart lights when a voice assistant timer goes off. That's great for when you're out of hearing range, have trouble hearing, or if you're watching TV with the volume up.
When my mom could no longer put a sentence together, she still loved to sing along to her favorite tunes. You can tell your voice assistant to play just about any song you want to hear from your digital library or music streaming service. For my mom, that would've included most of the songs on Ella Fitzgerald Sings the Rodgers and Hart Song Book. Sharing music that way is quality time.
A few more benefits of the voice assistant
Voice assistants can read you an audiobook, recommend books, songs, movies, and restaurants. They can help you find recipes, facts, the weather, and more. They can even order groceries for you. You can use them to send and read text messages without even touching your phone. You can even use your voice assistant as an intercom with your front door, from room to room in your home, or with an old friend a thousand miles away.
And voice assistants have helpful and potentially life-saving features. You can set them up to to call 911 and your emergency contacts. If your voice assistant has a screen, it can show you the view from your security cameras and video doorbell.
Smart lighting
Smart lights and plugs are a great place to start. I love having my living room lights automatically turn on just before sunset and turn off at 1:00 a.m.
A smart bulb is one of the easiest products for giving seniors a feel for the world of smart technology. Hue is a customer favorite for its reliability, but there are also more affordable options, like WiZ and Satco Starfish.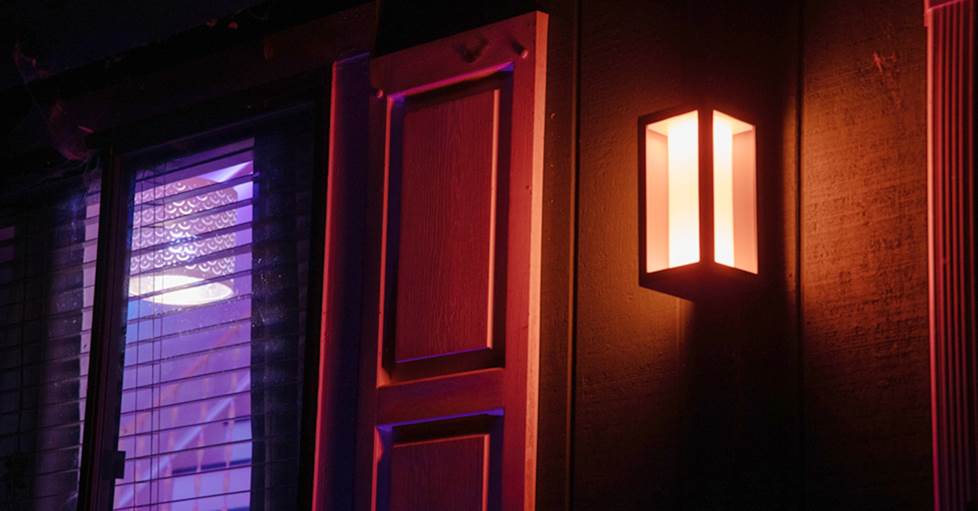 Coming home after dark? Motion and proximity sensors can automatically turn the lights on for you.
You can add motion sensors to automatically light your way to the bathroom and kitchen in the wee hours. You can use outdoor motion sensors that trigger your exterior and interior lights to come on when you arrive after dark. Or use location-based switching so that the lights come on when you (and your phone) come home.
Plus, RGB smart lights give you a choice of 16-million colors. The effects of different-colored lighting scenes can liven things up, quiet them down, or just show things clearly. Smart lights are LED, so you get a cost benefit because they use less energy than incandescent, halogen, or flourescent lights.
For an in-depth look at smart lighting possibilities, check out Deia's comprehensive guide to smart lighting. Archer's list of the best smart lights of 2022 includes our latest favorites.
Smart plugs give you app and voice control over your existing wall outlets. You can plug pretty much anything into them. Then you have smart control over "dumb" but great products like your Christmas lights or the light you keep in the window.
Smart home monitoring
My mom lived alone for a while after she had begun her decline into Alzheimer's disease. One day, I walked into her kitchen and found the hot water running in the sink. That was a turning point in my understanding of how much we needed some help.
iGuard automatic stove shutoffs can literally be lifesavers. They prevent gas leaks and stovetop fires. They automatically cut electricity or gas to your stove if it's unattended for an amount of time you set in the control app.
They come in hardwired or plug-in versions for electric stoves, plus a gas stove version. All of the iGuard models also have motion sensors that can detect activity (and inactivity) and send you alerts. And they all have a simple manual override feature. That's a relief if you're doing some long slow-cooking or roasting a holiday turkey.
Detect smoke, gas, and water leaks with alerts
Smoke detectors have gotten smart. The Google Nest Protect detects smoke and carbon monoxide levels, and sends you an alert as well as sounding an alarm when it's dangerous. That means you can monitor your elderly parents' home from wherever you are.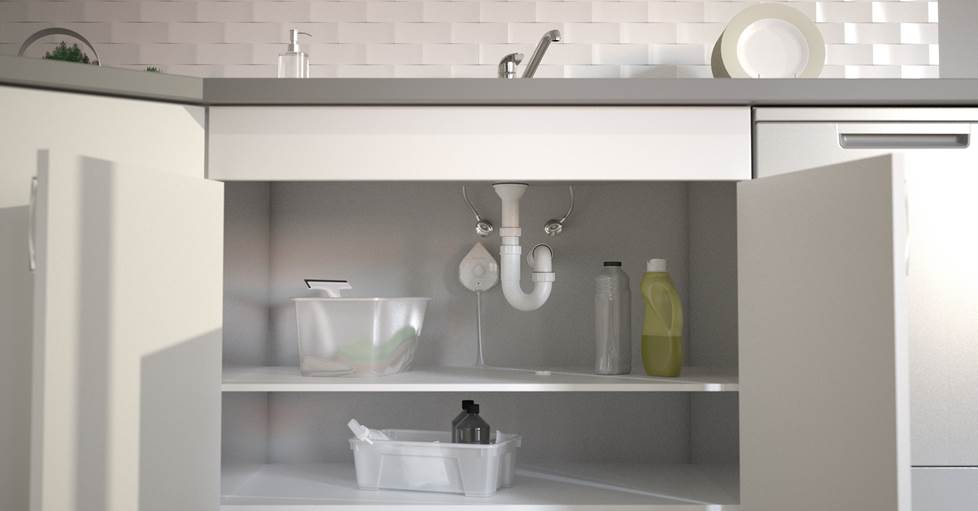 The Flo by Moen smart water leak detector will send you an alert on your phone if it senses too much moisture.
You can use the Flo by Moen Smart Water Leak Detector to monitor moisture in places that are susceptible to water damage. It could save your laundry room or the floor and wall behind your refrigerator. It also monitors humidity and temperature, so you always have that info at your fingertips.
Smart home security
Smart locks can make it much easier to coordinate a caregiving team. You won't need to make extra keys. A lot of smart locks let you set specific access codes for specific people — even during a specific timeframe. Plus, you can set up your smart lock to send alerts and keep track of when people come and go.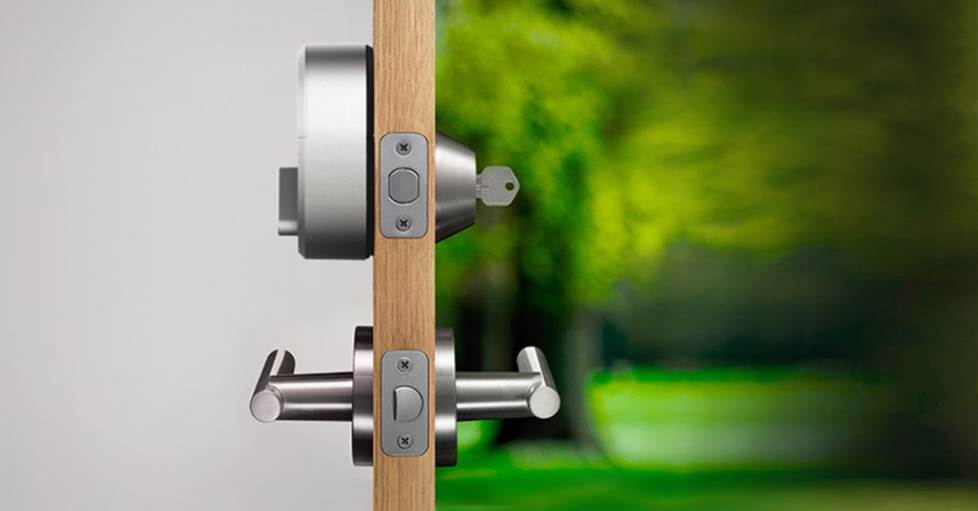 Smart locks can help you manage access for a caregiving team plus extended family and friends. Some even come with physical keys for when old habits die hard.
You can also set it to unlock automatically when you get to the door — as long as you're carrying your smartphone. And if you're embedded in the couch and don't want to get up to let your adult children in for a routine visit, use your phone and keep your seat.
And if you want, you can even set up emergency alerts to release a lock code to EMS in the event of an ambulance call.
Smart video doorbells and security cameras
If you want to be able to see who's at the door on your phone or voice assistant screen, consider a video doorbell. Their built-in cameras show you what's happening on your front stoop. They can also work as an intercom. That means you don't even have to open the door to give instructions for a delivery or tell unwanted visitors "no thanks." Our video doorbell buying guide can help you choose the one that's best for you.
Security cameras expand what your doorbell can show you. They give you multiple points of view around your home, outside and inside. They can help keep track of pets, sense and record movement, and trigger alerts and alarms. Check out our security camera buying guide for a deeper dive.
There are ethical concerns when it comes to the idea of using security cameras as a caregiver's electronic eye. In certain cases it might be appropriate. But it's always imperative that the patient or loved one give permission to be watched by a camera.
Smart thermostats
Smart thermostats let you do more than just adjust the temperature. You can set schedules, use location-based presets, get a reminder when it's time to replace your filter, and more.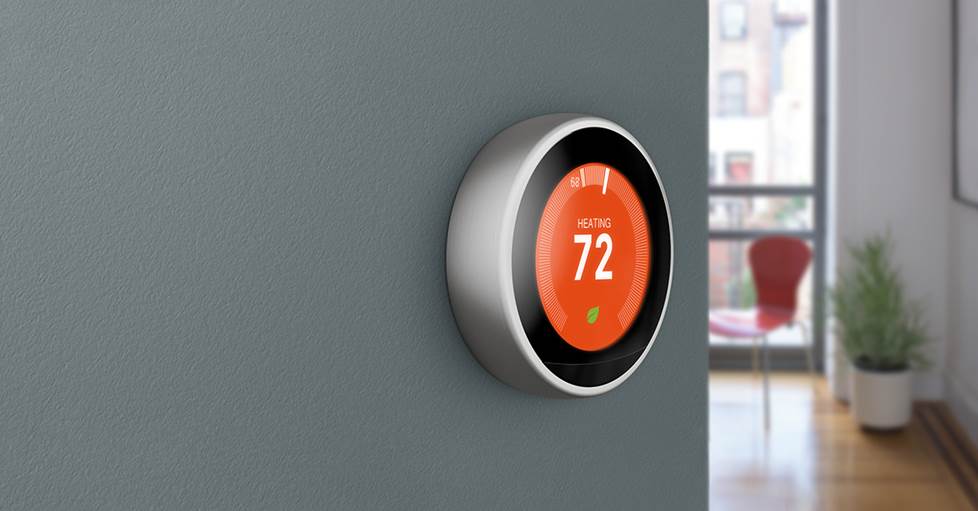 The Google Nest Learning Thermostat memorizes your habitual adjustments and makes it easy to control your settings from anywhere.
And you can control smart thermostats remotely from anywhere with an internet connection. You can save money and energy by using home/away and day/night schedules. You can also make sure the heat's working at your dad's house when winter sends the mercury below freezing.
One touchscreen wall switch (or app) to control them all
For me, the downside of my smart home suite is keeping track of a bunch of different control apps. Brilliant smart home controls can help you manage most or all of your smart home devices. They have an intuitive and colorful control panel that fits in standard 1-4-gang wall-switch boxes.
Multi-switch Brilliant controls have touch sliders that control the lights they're wired to in a more traditional way. They also have an interactive touchscreen that lets you control all your smart lights and more. And they have a microphone, speaker, and camera built in. That means you you can use your Brilliant control as a voice assistant, video intercom, and room monitor.
Check out Emily's hands-on review for an in-depth discussion of how Brilliant works.
The expanding and improving world of smart home products
Smart technology will continue to improve. New stuff will appear that can make life easier for seniors, caregivers, and pretty much anyone.
It's fascinating to keep up with smart products as they evolve. The latest Roomba smart vacuums can lend a real helping hand and learn your home's layout and your schedule as it works. Smart watches by makers like Withings can monitor and record your heart rate and keep track of your movements and location.
Want to learn more about what's available in the world of smart home technology? I highly recommend that you check out Crutchfield writer Emily's home automation buying guide.
Want to talk about it with a smart person?
Get in touch with one of our advisors to talk about how to use smart home products to make life easier as you get older or take care of an elderly loved one. And remember: you get free lifetime tech support for anything you buy at Crutchfield.
Last updated 8/26/2022