4 things we learned from our local shelter pets
How smart pet products can help tackle common health and behavior issues in dogs and cats
Heads up!
Welcome to this article from the Crutchfield archives. Have fun reading it, but be aware that the information may be outdated and links may be broken.
Many of us here at Crutchfield are pet parents who've been using pet tech to improve the lives of our own animals since we added the category in 2017. So we were excited to see if we could extend our reach to help shelter animals using the same technology.
There are approximately 14,000 shelters and pet rescue groups in the United States. Altogether, they take in nearly eight million animals each year. That's an overwhelming number to think about. But Crutchfield has a close relationship with our local shelter, so we started there.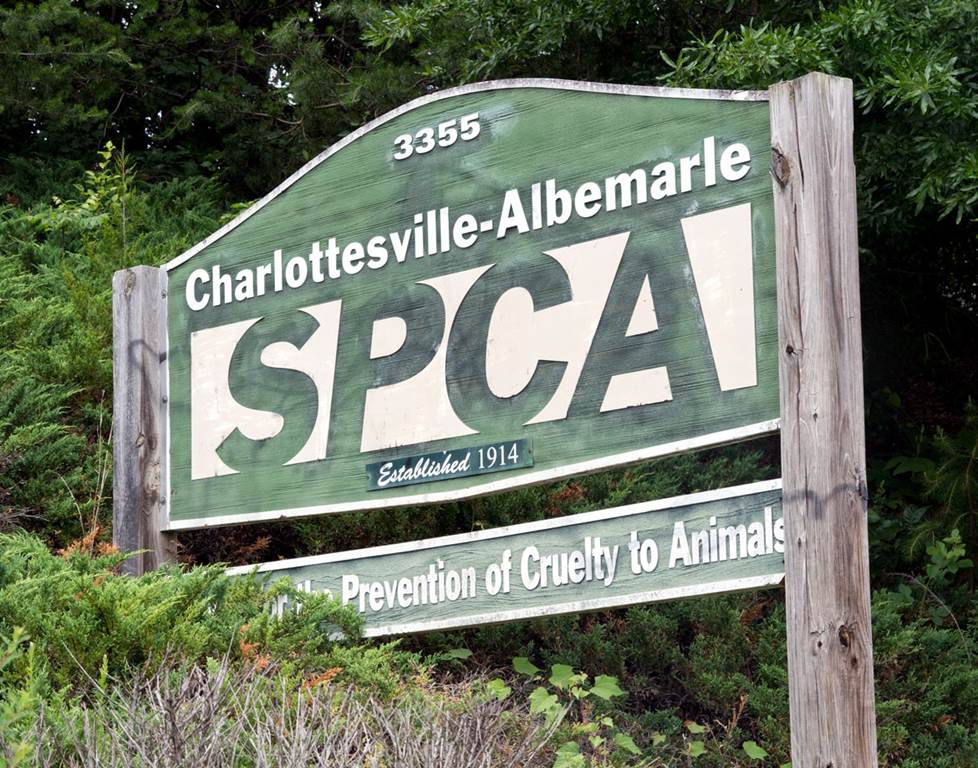 We're proud to support the Charlottesville-Albemarle SPCA.
Our Objective
Our hope was that a few of our favorite smart pet products might make a positive impact on shelter animals and the people who love them. So we worked with shelter staff to create a list of some common shelter pet concerns we all wanted to address.
There aren't quick fixes to a lot of the health and behavior issues that can arise in a shelter environment. But we thought using technology might at least help these animals on the path to improvement. Some very common problems they face involve weight management, anxiety, and destructive behavior. These issues make the daily lives of shelter pets harder, and they can be barriers to their potential adoption.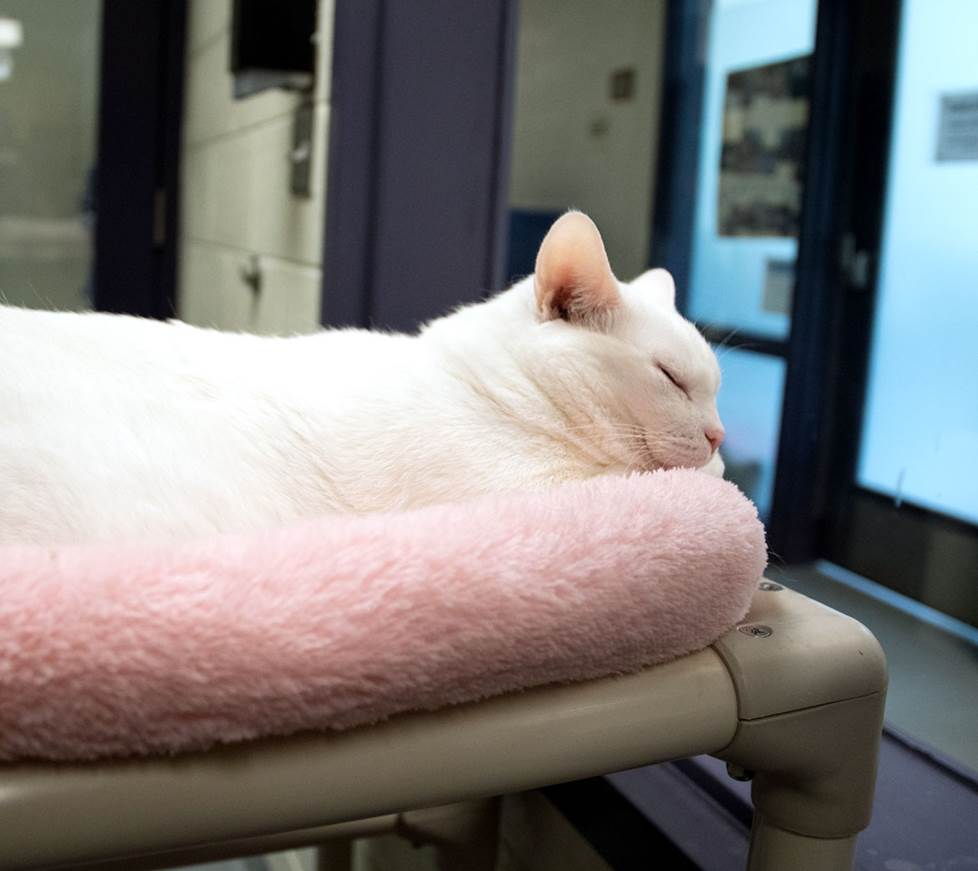 The goal for Geneva was to lose a few pounds.
The Study
Shelter staff chose dogs and cats who met the criteria, as well as some control animals to serve as a baseline. Then, each pet had a solution plan created to meet the goals identified in their health and behavior assessments.
We relied on the keen observation of the shelter staff to note changes during the course of the study. And we also used activity monitors to make it easy to follow the progress from afar.
Donated products
Activity monitors:
FitBark 2 activity monitor for each dog
Toys for exercise/engagement/enrichment:
iFetch Too
iFetch Frenzy (plus extra balls)
Pet camera for anxiety observation:
Behavior modification/anxiety reduction:
Pet Acoustics PetTunes Canine
Pet Acoustics PetTunes Feline
Lobby cat Mildred wouldn't come out of her cage until shelter staffer Jan tempted her with the Laser Tail toy — "it's been a lifesaver for her because she would otherwise get almost no exercise."
What we learned
Losing weight is hard!
Dogs get some exercise, but not enough to compensate for the mostly sedentary lifestyle they live at the shelter. As a longtime volunteer dog walker there, I know this firsthand. We do our best, but there just aren't enough hours in a day to give every shelter dog as much exercise as we'd like. Dogs get out for 15–20 minute walks maybe two times a day.
Food and treats are used a lot — perhaps overused — especially in a shelter environment. It's an easy way to show those animals we love them since we can't sit on the couch and cuddle during a movie or take them on long walks on the beach. And tempting, high-calorie treats are often used to administer medications, as well as for training and distraction.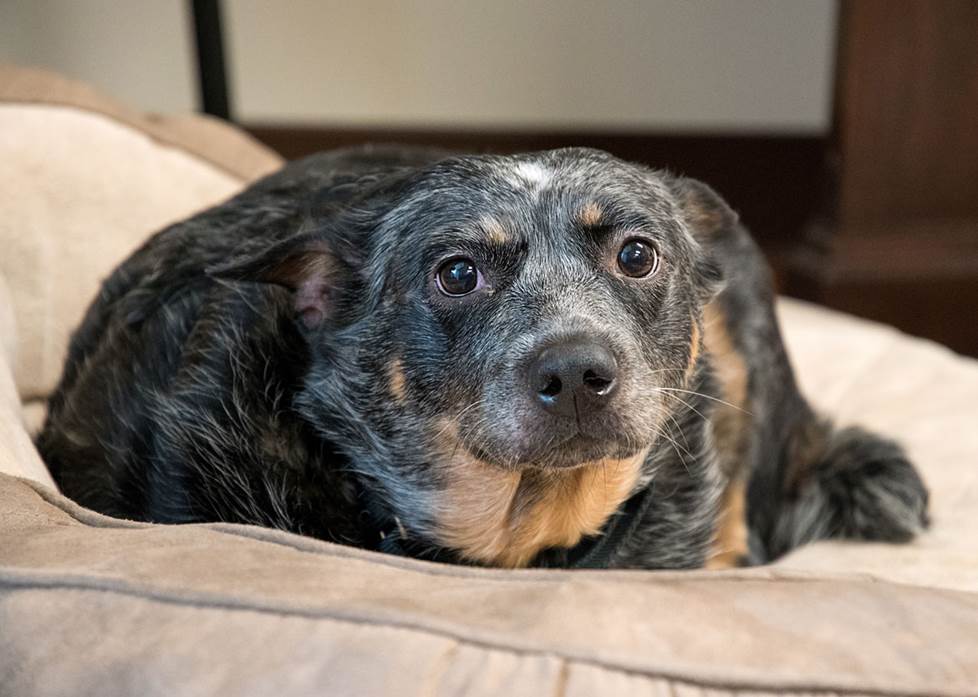 It's even harder to shed weight when a medical issue — two bum knees in Katydid's case — keeps you bed-bound.
Though Katydid preferred to hang out on her plush bed most of the time, employees were delighted to discover that she was actually more active than they assumed. Her FitBark showed a spike in her activity levels every once in a while. It turned out that it was when her favorite volunteer showed up for a visit. That little detail definitely gave me the warm-and-fuzzies.
Dog activity trackers can be a good way to identify patterns of behavior.
The FitBark 2 activity monitors we used in this study enabled shelter staff to track each dog's "Bark Points."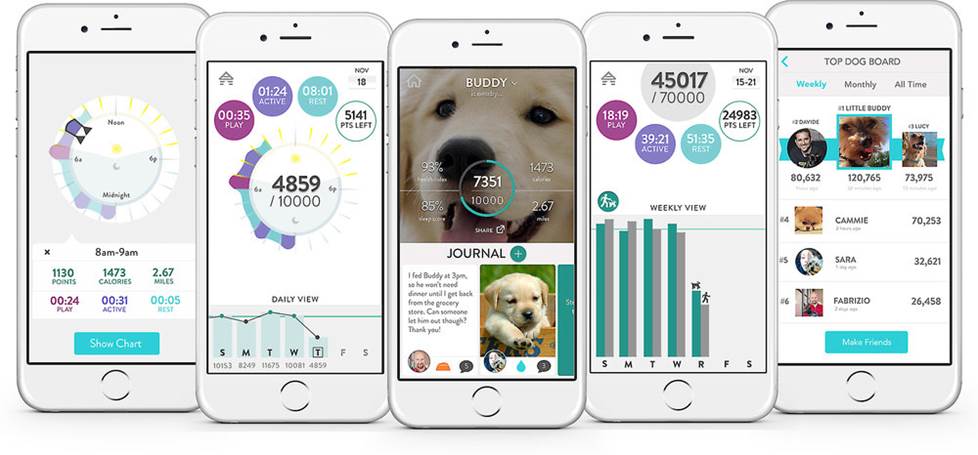 The dog step cycle is so complex that counting steps — like our own activity trackers do — isn't an accurate way to measure how active a dog is. So FitBark uses Bark Points as a proxy for total physical activity.
One of the most telling statistics we got was thanks to one of our control dogs, Max. He adjusted well to the shelter and was a staff and volunteer favorite. Even still, he only got about 12,000 – 13,000 points a day at the shelter. When he went to a foster home, his points surged to a whopping 50,000+ per day.
Some dogs will chew on pretty much anything (especially if they're anxious).
Shelter staff and volunteers care SO much about the animals in our care, but we can't be with them 24/7. A security camera is a great way to keep an eye on what an animal gets up to when you're not around. But, take it from us, be smart about it!
Braxton, one of the shy/anxious pups in our study, chewed up the cord for the Logitech Circle 2 camera that we intended to use to keep tabs on him. Funnily enough, the same thing happened to me with the same camera and my similarly anxious foster dog. Fortunately, it's easy to switch mounts on those cameras. They also make a wireless version. Alternatively, you can invest in some cable management to hide the cords.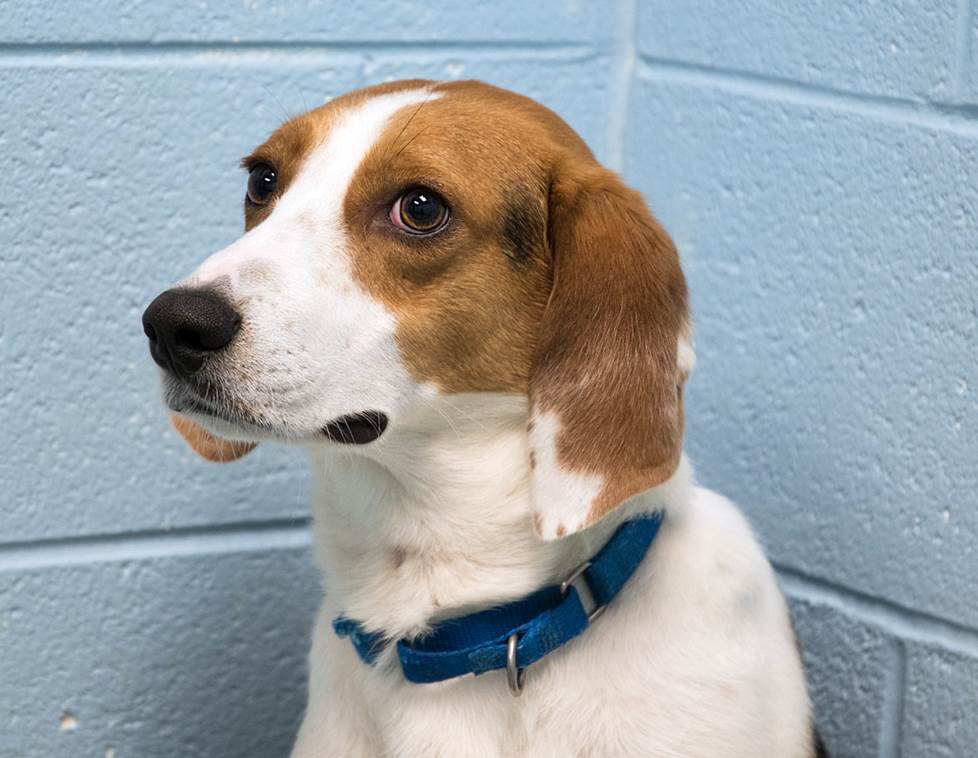 Soothing music can really help alleviate anxiety.
To be fair, we kind of already knew this from our personal experience with Pet Tunes. But a shelter is one of the more stressful environments pets can encounter, so we were able to really put it to the test there.
Some animals handle shelter life better than others, but for the sensitive ones, anything we can do to help alleviate kennel stress is helpful. Many shelters, including this one, already pipe calming music into the kennel areas. Pet Tunes speakers are pre-loaded with original frequency-modified music created just for dogs (or cats!) so it takes the guesswork out of what they might find comforting.
Staff rotated the speakers to different areas of the shelter and noticed significant stress reduction in both cats and dogs when they were in use.
Bentley was very shy and used to cower in a corner during the day and be destructive at night. His activity tracker clearly showed his path to progress. As he got more confident and less anxious, he started moving around more during the day and was no longer destructive at night.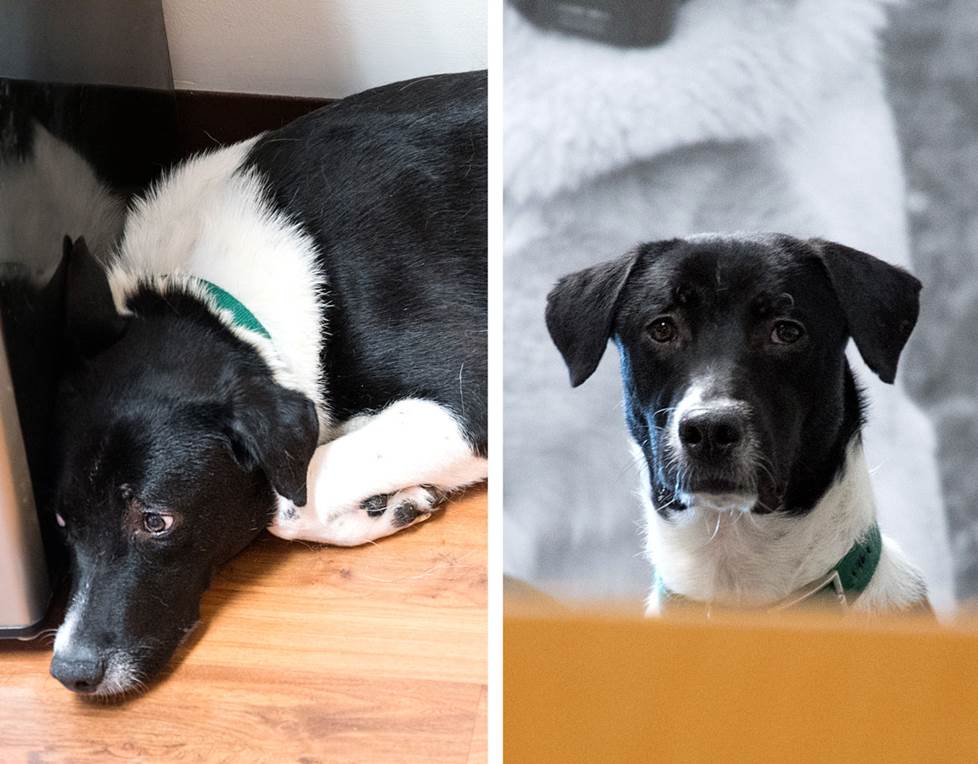 Bentley's before and after — he now pops his head over the half door to peek out at passersby!
Takeaways
While there's no substitute for a forever home, we were happy to be able to provide some much-needed enrichment to our local shelter animals. They also got a bit more exposure with special kennel signs identifying them as participants in our study and updates on social media.
And now our local shelter has a few tools that can help staff recognize patterns of behavior and tailor solutions to the individual needs of each animal. Our hope with all our smart pet products is to make pets healthier and happier, and — in the case of shelter pets — more adoptable.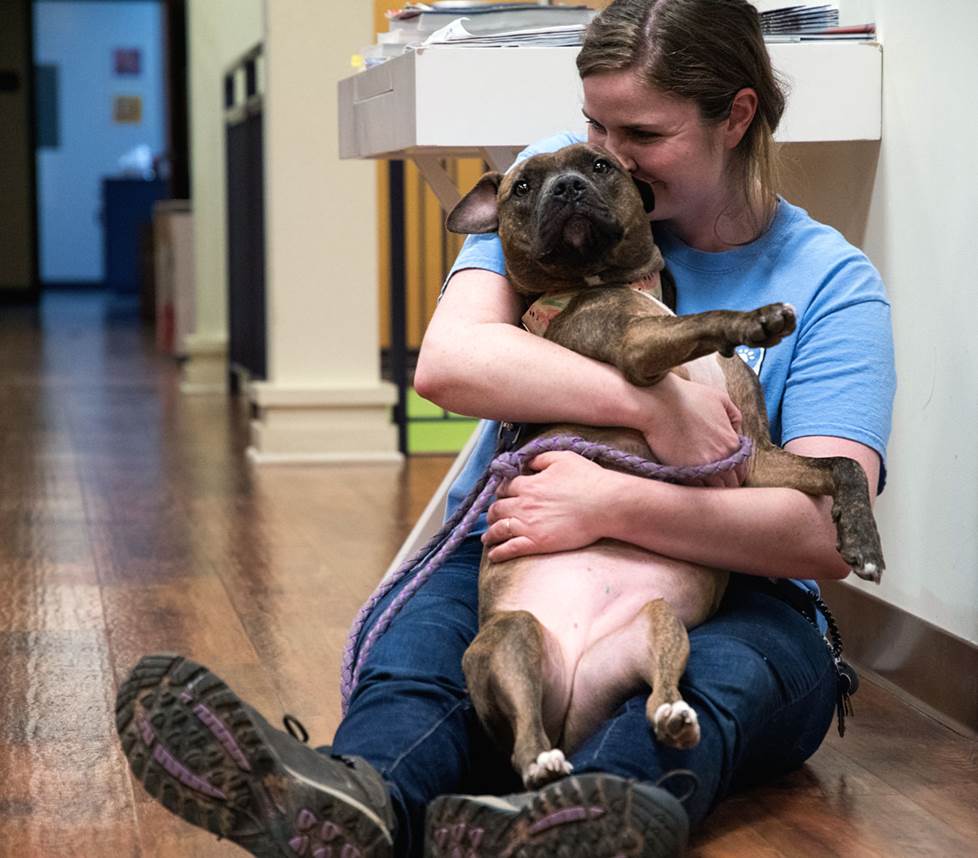 There's no shortage of love for the pups at the CASPCA. Lady BumbleBee happily accepts cuddles from shelter staffer Moriah.
You can help, too!
Working closely with the shelter on this study inspired some of my colleagues to get more involved. Are you an animal-lover, too? Wherever you live, there's probably a shelter nearby that needs your help. If you want to change some lives for the better, ask them how you can volunteer, foster, or adopt.
And if you want to know more about how smart pet products can help your furry friends (at home or in your local shelter), feel free to get in touch with us.