Sonos and Harmony
A new way to control your Sonos wireless music players
Heads up!
Welcome to this article from the Crutchfield archives. Have fun reading it, but be aware that the information may be outdated and links may be broken.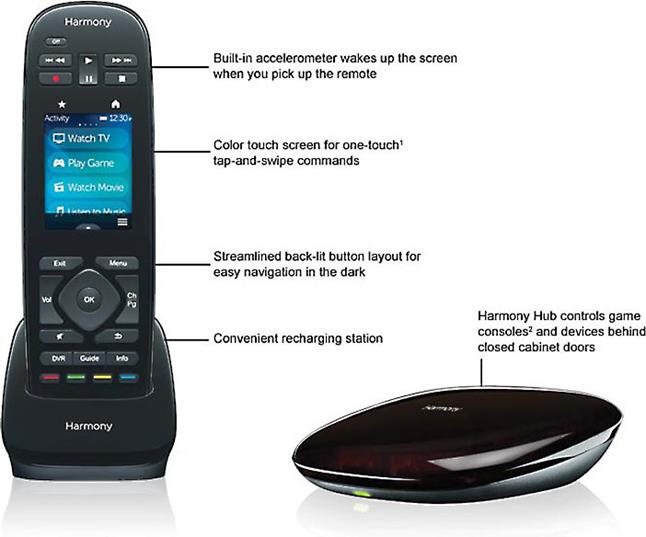 The Harmony Ultimate remote and hub.
Good news for Sonos System owners: the Logitech Harmony Ultimate remote has added new Sonos control features. We asked Rachel, a Crutchfield web designer who has owned a Sonos system for some time to take a Harmony Ultimate home and give it some real–world testing.
A personal account
Rachel had a lot to say about her time with the Harmony Ultimate remote. As she describes the experience, "I had THREE remotes (not including the Wiimote). It was all so confusing that every time Grandma babysat, she interrupted our date night with a phone call. 'How do I turn on the TV, again??' EVERY TIME.
"I was at the point of printing out an infographic and laminating it and pasting to our coffee table. Then I got a chance to try the Harmony Ultimate. And my whole world changed. The touch screen remote allowed me to program activities like 'Watch TV,' 'Listen to music,' or 'Play video game.' And the phone calls from Grandma ceased."
Simple Sonos setup
Rachel says setting up the remote was just as easy as using it. "After unpacking the Smart Control, I plugged it into my laptop, downloaded the Harmony software, and after a few questioning prompts, was able to add the "Listen to music" activity. The software found my Sonos music network via the IR hub and added my Sonos CONNECT and CONNECT:AMP as devices to the remote. I then just needed to add "favorites," so I could navigate quickly between playlists."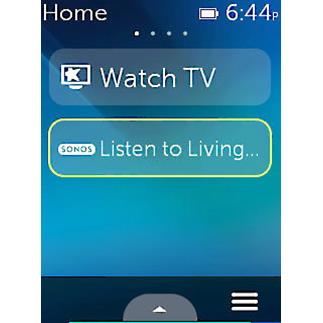 The menu shows when you're using the Sonos system., and which zone.
Simple Sonos control
The Harmony Universal's touchscreen made Sonos control easy and intuitive. The screen showed the artist, song title, album and album art for what was currently playing. Rachel said, "Swipe upward and you get a screen that allows you to execute basic commands such as play, pause, skip, etc. using finger gestures. We customized it so that one tap is pause/play, swipe right to skip forward/left to go back, up and down for volume."
And there's an additional advantage: by using the Harmony Ultimate to operate her Sonos system, Rachel didn't need to use her iPhone® or iPad® for that purpose. And that meant she could use those devices for other activities.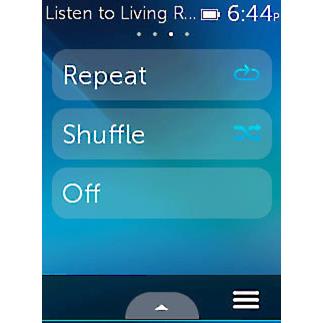 The screen shows which Sonos zone you're controlling as well as play options.
Note: Because an IR hub is required, only the Harmony Smart Command and Harmony Ultimate remote are currently compatible with the Sonos system.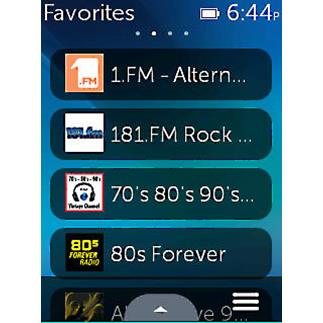 You also have full access to all your Sonos music sources.