Sony Hi-Res car audio system
True audiophile sound for the automotive enthusiast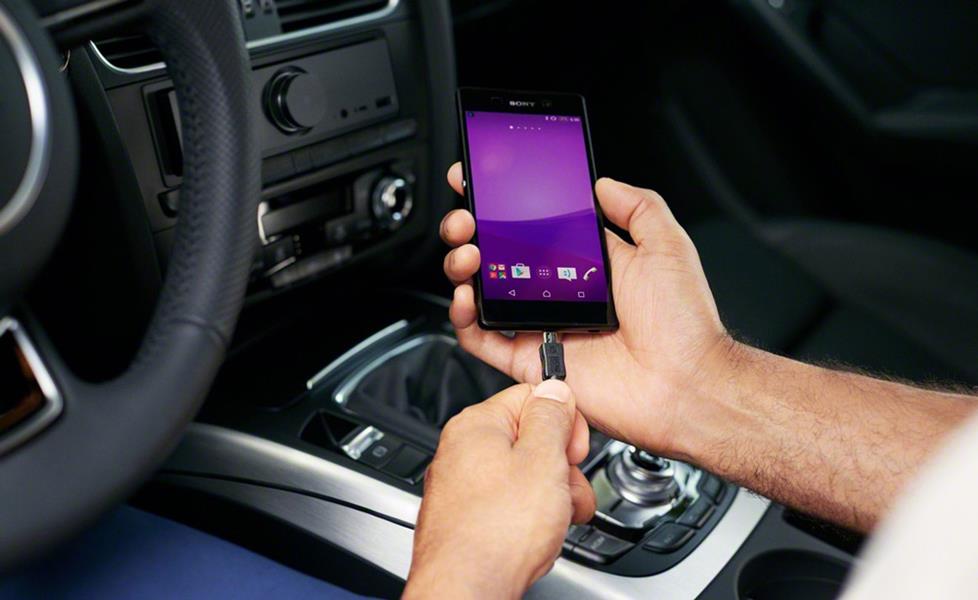 If you're a serous audiophile, you're probably used to settling for sub-par sound whenever you're in your car. And if you're like most of us and spend a lot of time driving, that's probably not a pleasant experience.
Well, settle no more. Sony's Hi-Res Audio system lets you enjoy the music you love with the outstanding fidelity you expect from your home gear.

The Sony RSX-GS9 Hi-Res receiver uses top-quality components to create amazing sound
Your hi-res system starts with the receiver
Sony's RSX-GS9 Hi-Res digital media receiver is kind of a game-changer in the world of car audio. Sony uses components found in their high-end home audio gear to give you truly astonishing performance. If you've carefully built a library of uncompressed music files for your home system, you'll hear all the depth and detail you love to hear in your living room.
And if you have a massive MP3 library, but don't have a month to re-rip everything you own, that's okay. Sony's DSEEHX™ (Digital Sound Enhancement Engine) does a remarkable job of up-converting those smaller files. They'll sound vastly better than you'd ever imagined.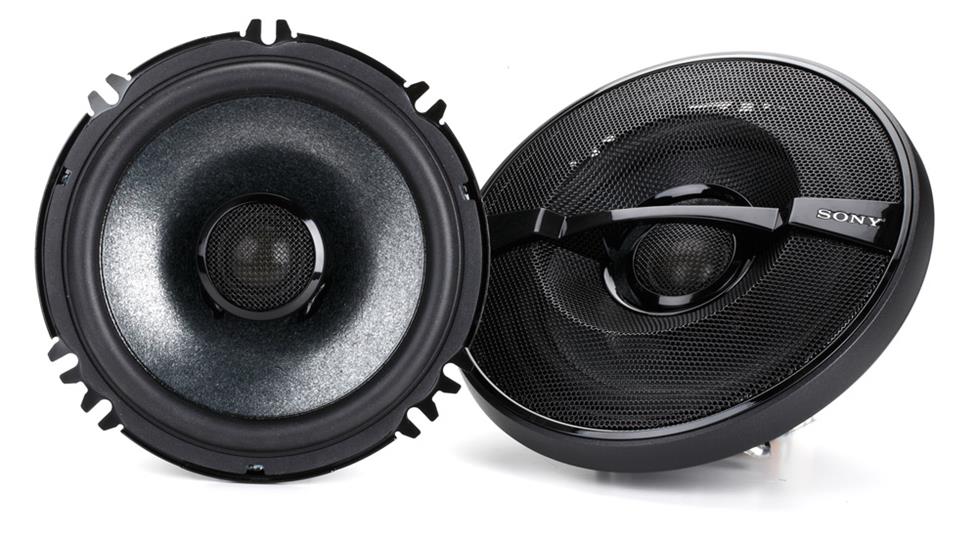 Thanks to Kevlar cones, these speakers are ready for high volume
The new standard in speakers
A receiver like that needs gear that can keep up. Sony's XS-GS1621 6-3/4" 2-way speakers feature rigid, reinforced Kevlar woofer cones that deliver focused midrange and strong midbass punch, even during high-volume playback.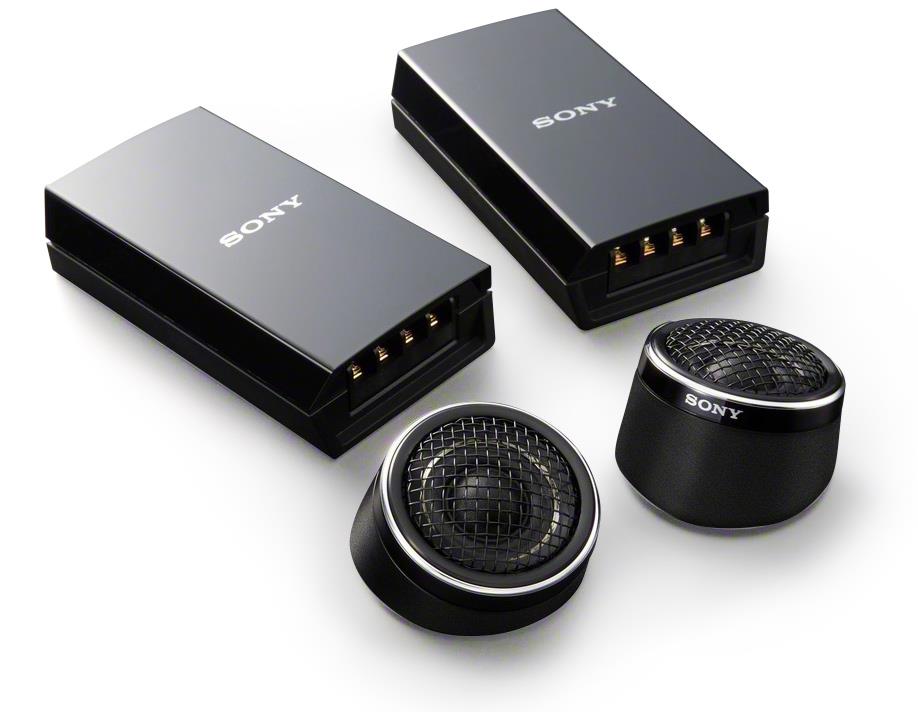 The supertweeters handle ultra-high frequencies with remarkable accuracy
Nothing twee about these tweeters
Sony's XS-GS1 supertweeters extend the system's frequency range as high as 50,000 Hz. Those ultra-high frequencies provide the ambient details that add nuance and character to your music. The highs are higher, but more importantly, they're also ultra-accurate.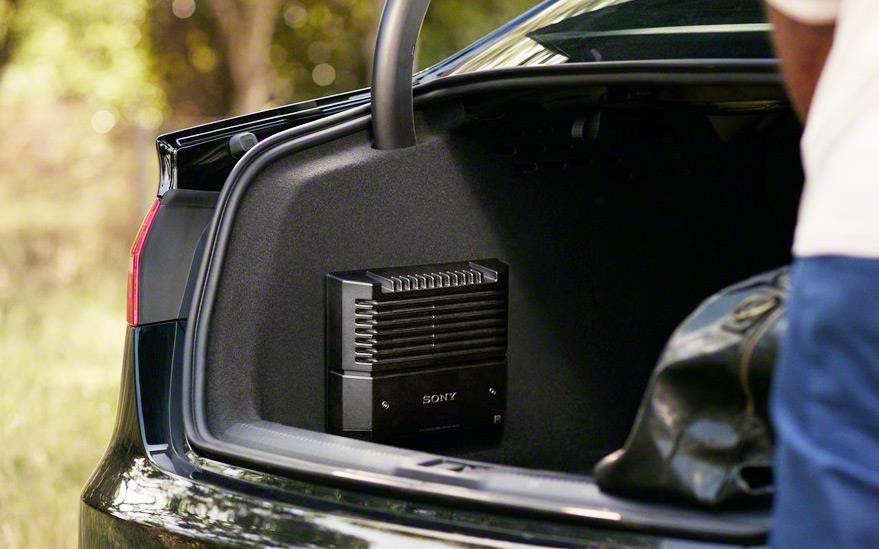 The XM-GS4 4-channel amp brings out the best in your music
There's an amp for that
Sony's XM-GS4 4-channel amplifier can reproduce frequencies as high as 100,000 Hz, so your high-res files will really come to life. You don't exactly hear those extreme high tones, but they're there (ask your dog…), and that adds serious ambience to your music.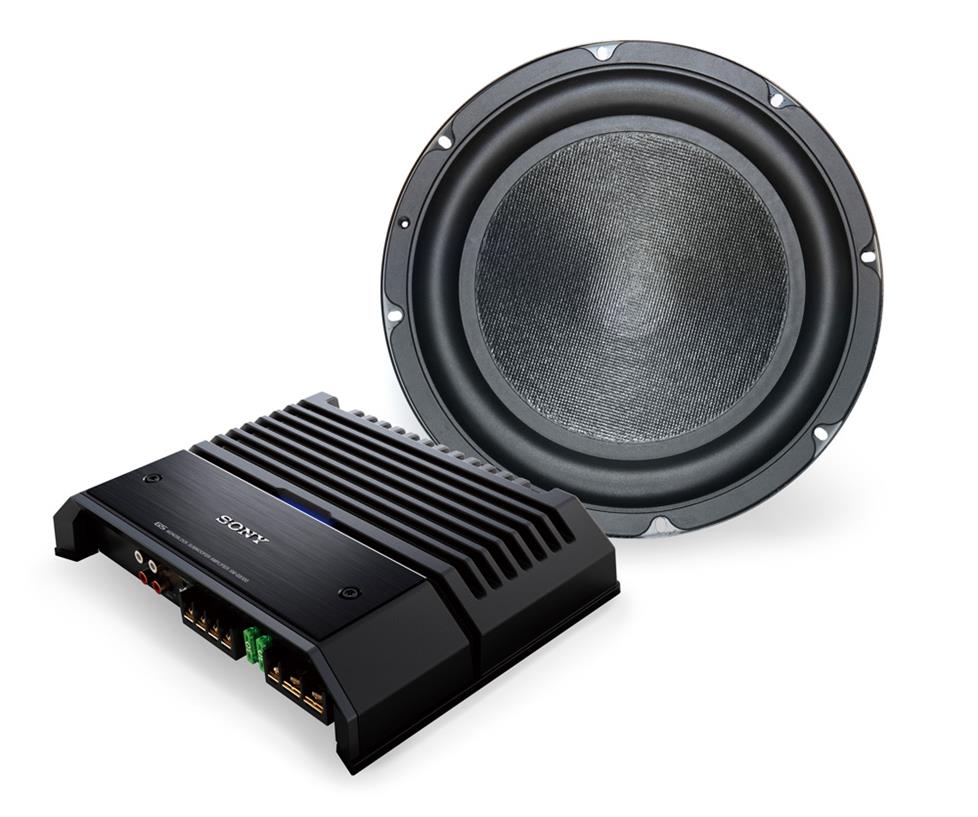 A powerful sub needs a powerful mono amp
What about bass?
You can't have hi-res without low-range thump. The Sony XS-GS121D 12" subwoofer features a unique mica-reinforced cellular glass fiber cone that's 10 times more rigid than your garden-variety polypropylene cone. It's light and rigid, so it moves with speed and accuracy to deliver heart-pounding bass without nerve-wracking distortion.
A mono amp with massive power
You'll get up to 600 watts RMS of thunder with Sony's XM-GS100 mono amplifier driving your XS-GS121D sub. This compact amp sports a hefty heatsink that shunts off the heat that's generated when the amp's working hard. The XM-GS100 will also protect your sub, with a Dynamic Distortion Suppressor circuit that helps keep overdriven signals from doing damage.
Want to learn more?
If you have more questions about Sony Hi-Res Audio, give us a call or chat. We'll be happy to help you.