Sound system for a unique retail business
Designing a versatile solution for The Market at Grelen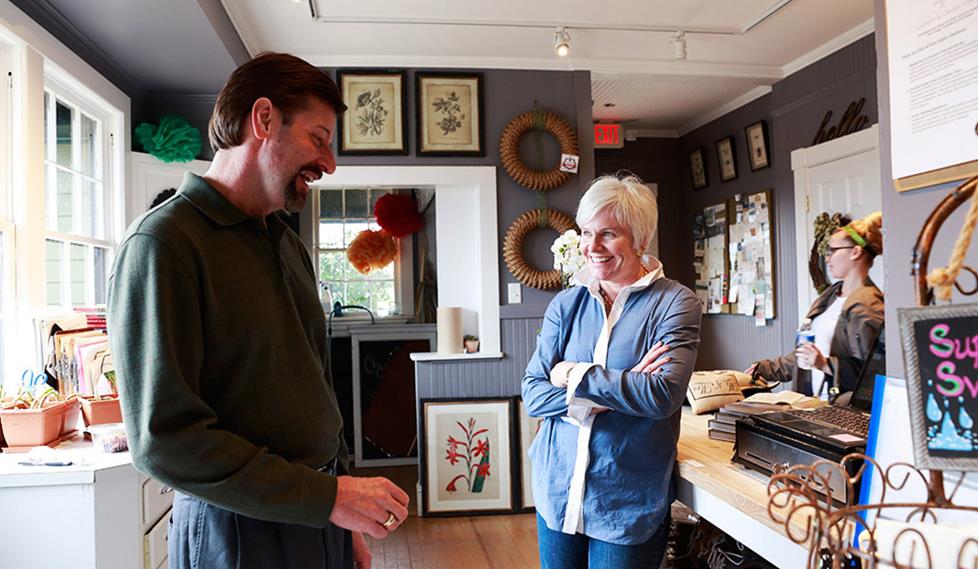 A multi-faceted business needs a flexible, easy-to-operate system
The Market at Grelen is a garden center, café, and special events venue in picturesque Somerset, Virginia. Crutchfield system designer Dallas considered the needs of the market's owner, customers, and employees as he drew up a 4-zone, 70-volt audio system.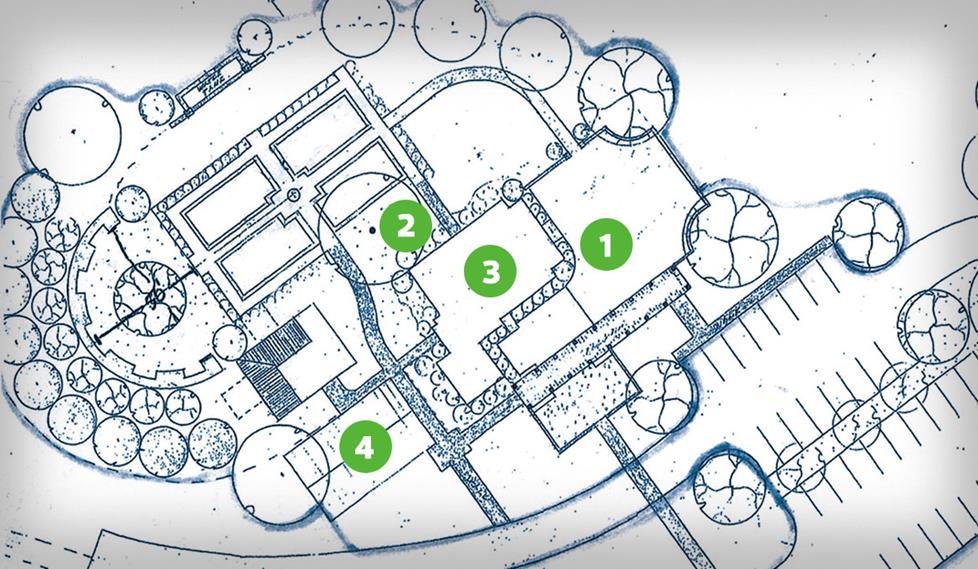 The system layout
On any given day, the market could be hosting a gardening class in the greenhouse, live music on the patio, or an outdoor wedding. The audio system has to adapt to each day's event schedule. Zones 1 and 2 cover the outdoor seating and nursery areas. Zone 3 is the retail shop/café. Zone 4 is the greenhouse.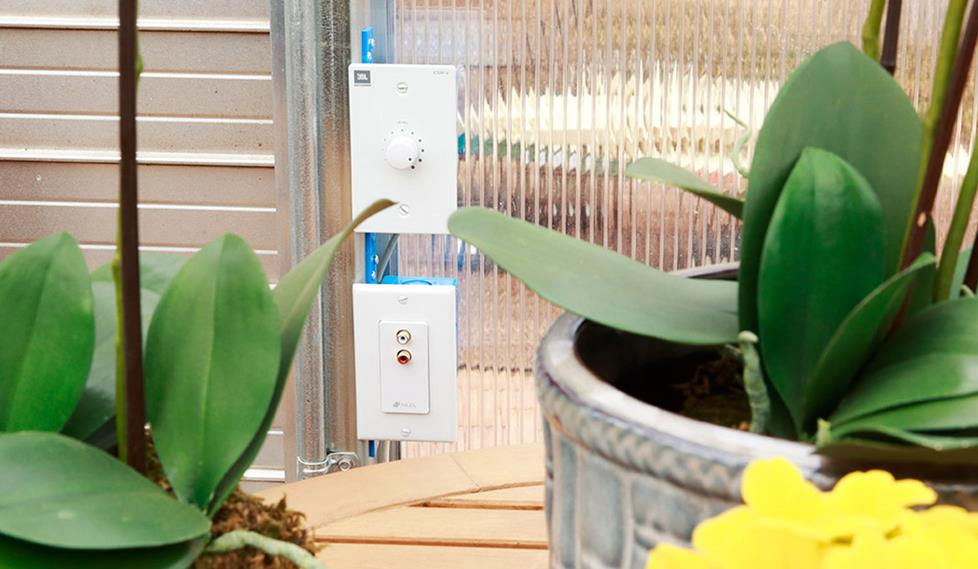 Independent volume controls for each zone
Often, the same music plays everywhere, but the owner can easily reconfigure the system. If a band is playing on the patio, they can kill the background music in Zone 1. The volume control in the greenhouse comes in handy when the noisy exhaust fans are turned on.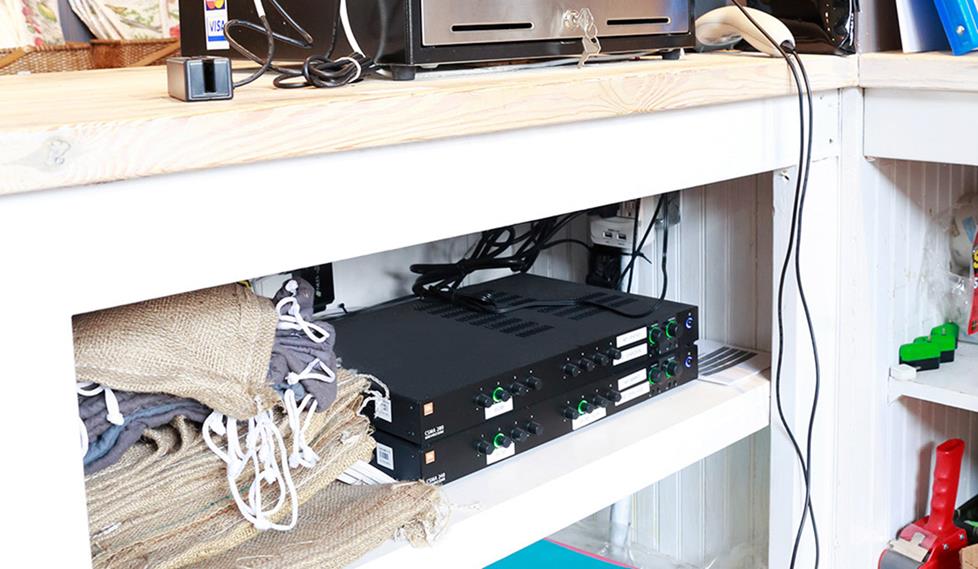 Options for multiple music sources
The primary music source is the office computer playing Internet radio or a music streaming service. Because streaming music depends on an Internet connection (and since clients renting the venue may want to play their own music), Dallas included backup connections for smartphones and CD players.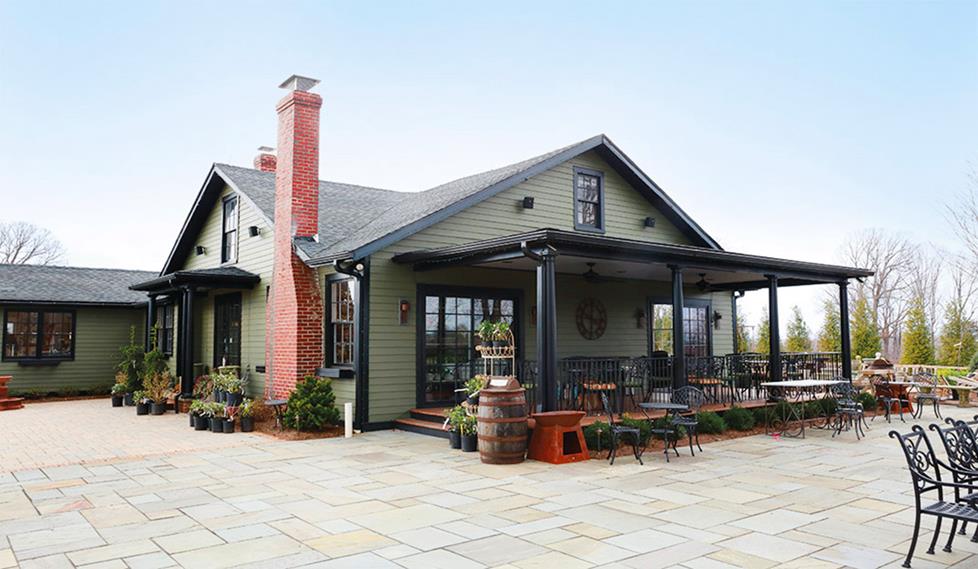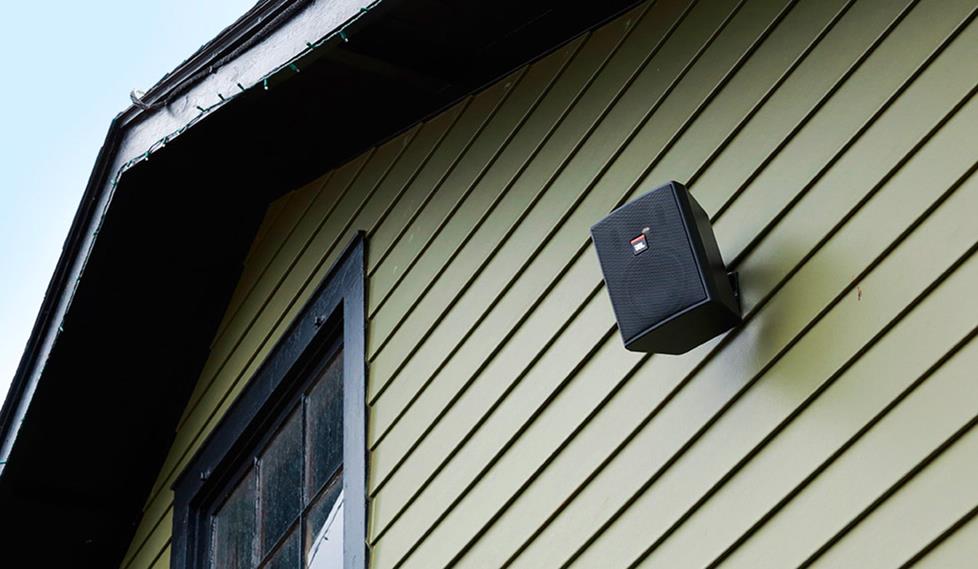 Zone 2
Two more JBL Control 25 speakers.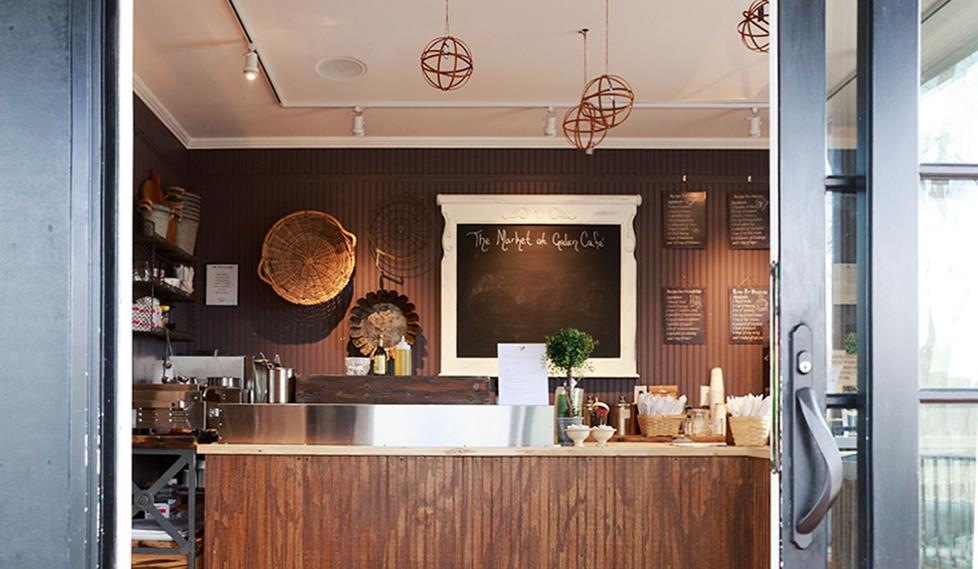 Zone 3
QSC ceiling speakers are used inside the retail shop/café. The amp and the main music source are located in this zone.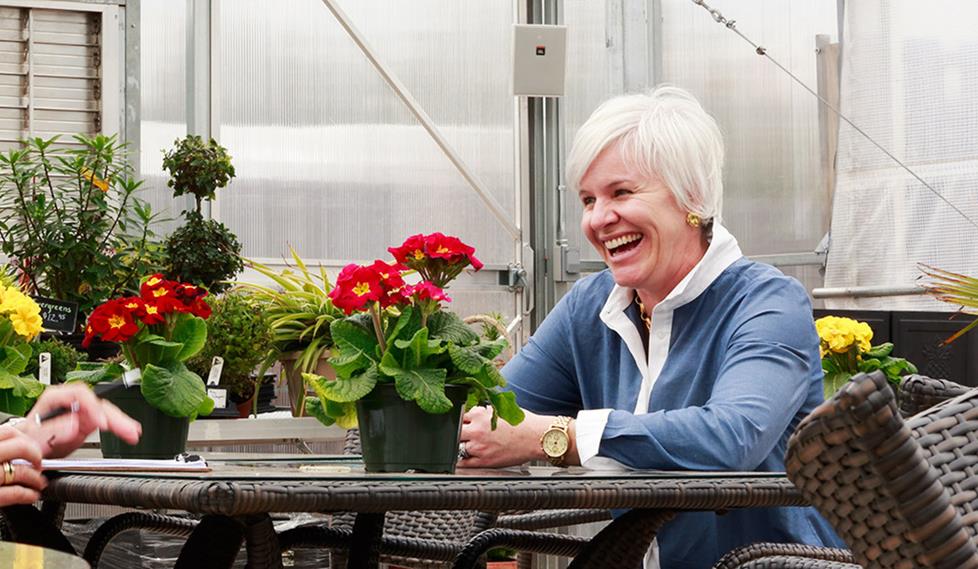 Zone 4
Two more JBL Control 25 speakers are in the greenhouse. There's also a wall-mounted volume control and an input for a music source.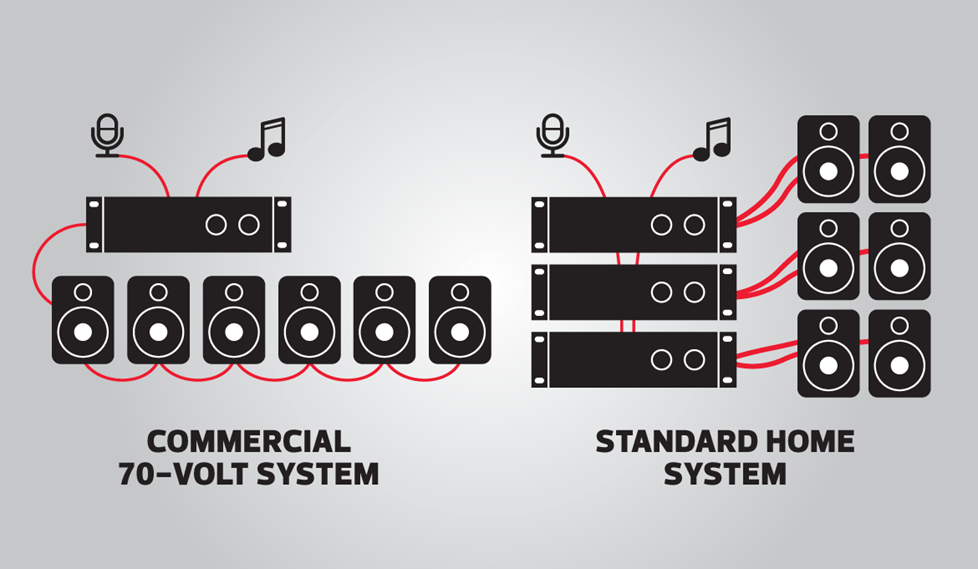 Why use a 70-volt system?
To make the Grelen system cost-effective, flexible, and easily expandable, Dallas recommended a 70-volt system. That's because standard stereo systems don't make sense for most commercial uses. They're not cost-effective. And the more speakers you add, the more difficult it becomes to safely connect them. Here are four reasons 70-volt systems are best for commercial installations:
One amp can drive many speakers with a simple wiring scheme.
It's easy to set different volume levels in different listening areas.
You use lighter, less expensive speaker wire and much less wire overall.
Easy system expansion — just add more speakers to an existing chain.
Learn more by reading our introduction to 70-volt systems.
System design service
To help you assemble the system that'll work best for your business, Your Crutchfield system designer will ask you lots of questions and then determine how many zones of sound you need and what gear you need in each one. You'll get a detailed system proposal, free of charge.
Because The Market at Grelen is near Crutchfield's headquarters, Dallas was able to visit the site. Send us your floorplans and photos, and one of our system designers can create a plan without paying you a visit.
Get started with
a free system design
After we gather your information, we'll send you a detailed system plan. It will include a link to a pre-filled shopping cart. Ordering is easy, and delivery is fast.