Staying Connected on the Appalachian Trail
Heads up!
Welcome to this article from the Crutchfield archives. Have fun reading it, but be aware that the information may be outdated and links may be broken.
Surprise — while we at Crutchfield like checking out the latest in home and car A/V gear, we've got other interests too. Me, I love backpacking on the Appalachian Trail. But even when I'm walking on the wild side I've got other people to think about — like a family that wants to know I'm safe and sound, and friends who like to share the adventure.
Once upon a time, staying in touch meant finding a payphone (remember those?) when the trail hit town, and sharing the adventure meant passing around printed photos you developed after the trip. But a new generation of cool devices makes it easy to stay connected even during the journey. I like to think of this technology as the best of both worlds — it doesn't interfere with my enjoyment of the trip, but it keeps family and friends in the loop.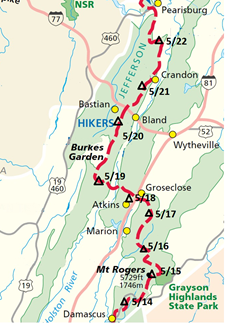 Ken's AT section hike.
My 10-day backpacking trip started from the southwestern Virginia town of Damascus, on the Tennessee border, and went north to the town of Pearisburg, in the New River Valley. You can see the route I took on the map to the right.
Over the course of the journey I hiked 165 miles and crossed some of the remotest and highest portions of Virginia. And, lucky for me, Crutchfield had some light-weight and technically sophisticated gear that helped me share my journey in near real-time. Here's the gear I took along:
Thanks to the gear I took, I was able to let others follow along on my journey. The team at Crutchfield posted location updates from the Garmin GTU-10 daily, along with daily pictures I uploaded to my iPhone with the Nikon AW110's Wi-Fi® capabilities. To keep everyone in the know, we updated our Facebook page every day during the trek.
Here are some of my post-trip impressions of the gear I took with me.
---
Garmin GTU-10 GPS Locator
Garmin GTU-10
No fuss with this nifty little tracker. The Garmin GTU-10 GPS Locator is ultralight and unobtrusive. I simply attached it to my pack, turned it on, and took off. Based on feedback from the home front, it did a commendable job in updating my position as I hiked.
One surprise to me was battery life — when testing the GTU-10 before the trip, it would go for multiple days with requiring recharging. But at several points during my 10-day trek I had to recharge the GTU-10. I'll chalk that up to the lack of cell coverage in some of the more remote locations. But, on a bright note, recharging was easy with the mophie juice pack powerstation®.
---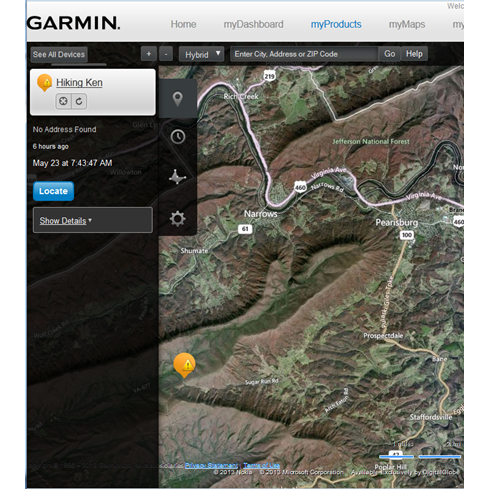 Here's a sample of the GTU-10 in action, tracking my location on the last day of the trip. Pearisburg was within sight (at least on this map).
---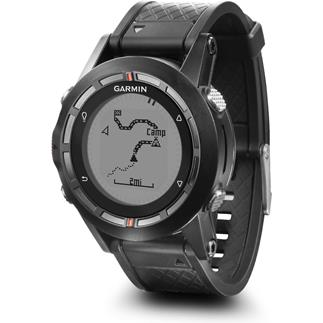 Garmin fenix GPS watch
Garmin fenix™ GPS Outdoor Watch
The Garmin fenix is an incredibly versatile piece of gear, and I only scratched the surface of its capabilities during my hike. By tracking my daily mileage and pace, it kept me in the know on when to expect water sources, scenic views, campsites, and shelters. And its altimeter was very handy for telling me how much further I had to go on long climbs.
Here's one essential thing to know about the fenix. If you're planning on doing a multiple day trip into the back country, bring along a battery backup to recharge it. When using the GPS functions of the watch, you'll easily run through most of the battery in the course a day's hike. In my case the mophie juice pack powerstation® was an invaluable accessory to carry along.
Shop our selection of GPS tracking devices.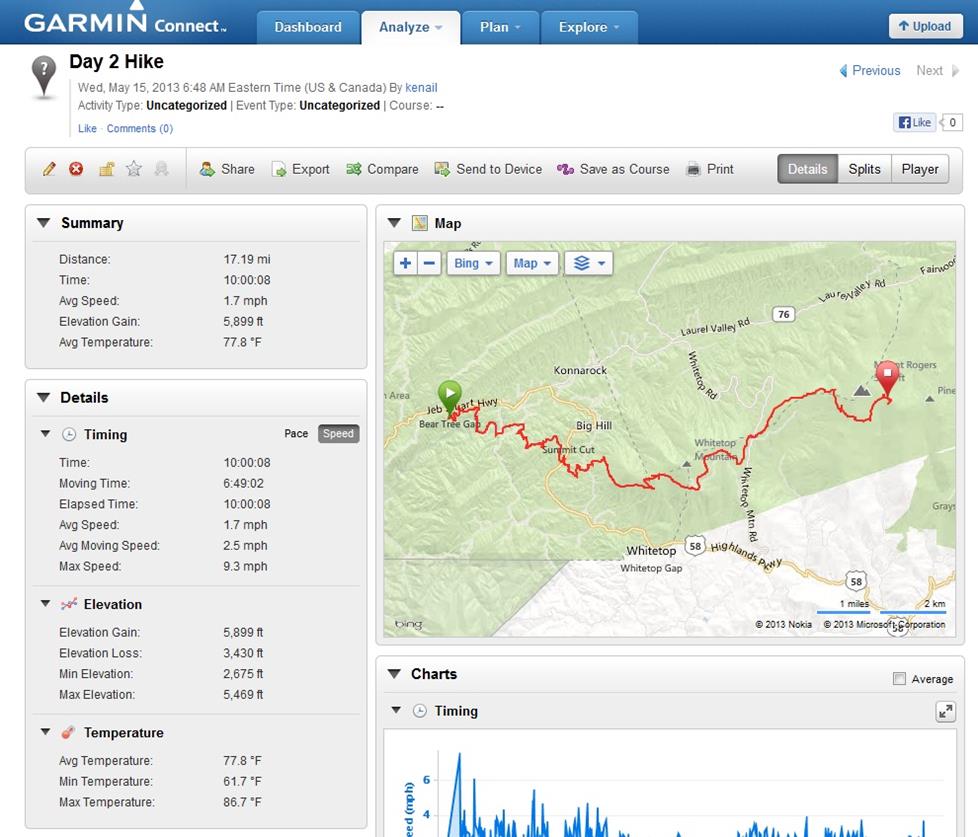 The Garmin fenix records an amazing amount of data, which you can download later to Garmin Connect to examine or share.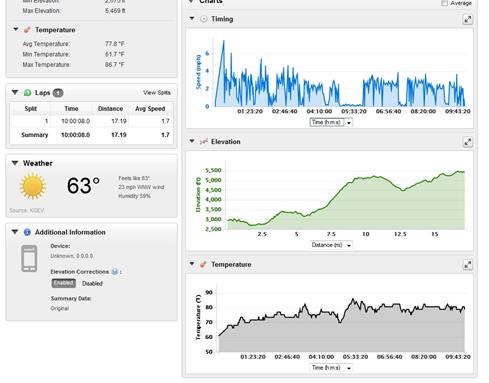 More data from the fenix
Journal entries and Garmin fenix stats (taken at the end of each day):
5/14/13 Day 1
Location: N 36 39.111 W 081 41.293
Distance: 13 Miles
Travel Time: 5:19 hours
Avg. Speed: 2.4 mph
Ascent: 3097 ft; Max. Elevation: 3452 ft.
- I arrived in Damascus in time for lunch, and then struck out onto the trail. This was a short day, but very enjoyable, with clear, cool weather and a great campsite by a woodland pond.
5/15/13 Day 2
Location: N 36 39.437 W 081 32.157
Distance: 18.3 Miles
Travel Time: 9:39 hours
Avg. Speed: 1.9 mph
Ascent: 4750 ft; Max. Elevation: 5446 ft.
- After breaking camp by my pond-side camp site, I spent the rest of the day hiking up into the Virginia highlands. By the end of the day I was camped at Thomas Knob shelter, just below the heights of Mt. Rogers, the highest point in Virginia.
5/16/13 Day 3
Location: N 36 50.089 W 081 25.224
Distance: 19.7 Miles
Travel Time: 9 hours
Avg. Speed: 2.1 mph
- From Thomas Knob, I hiked across the windswept balds of the Grayson Highlands, finally descending back into the forest to spend the night at Hurricane Mountain Shelter.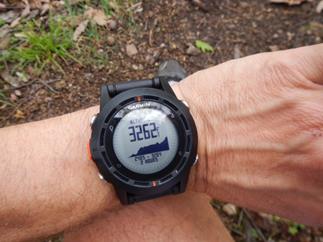 Taking a reading on the Garmin feneix 5/20/13
5/17/13 Day 4
Location: N 36 53.197 W 081 22.225
Distance: 21.1 Miles
Travel Time: 9.26 hours
Avg. Speed: 2.3 mph
Ascent: 2175 ft.
- Friday was a long day, heading north for nearly 20 miles through the Jefferson National Forest. At the end of the day I arrived at Partnership Shelter, near Marion, VA. You can order a pizza from this shelter -- so I did!
5/18/13 Day 5
- A short hike brought me to the crossroads of Atkins , VA. I enjoyed a cheeseburger and a night off the trail to resupply, do laundry, and grab a shower - not to mention sleep in a bed!
5/19/13 Day 6
Location: N 37 00.222 W 081 24.416
Distance: 16.7 miles
Travel Time: 7:47 hours
Avg. Speed: 2.2 mph
Ascent 3624 ft.
- After spending the night in Atkins, VA, I got back on the Trail around 9 AM. I didn't have big mileage planned, which was good, because bad weather intervened. While climbing out of the valley where Atkins is located, a major thunderstorm hit, turning the trail into a river, and stream crossings into adventures. I finally reached a shelter during a break, and decided to push on, only to have the rain return. So I quickly set up the tent and turned in, hoping for better tomorrow.
5/20/13 Day 7
Location: N 37 05.601 W 081 14.849
Distance: 18.5 miles
Travel Time: 9:17 hours
Avg. Speed: 2.0 mph
Ascent 3628 ft.
- A day of contrasts. After packing up and hitting the trail, the rain returned, increasing in intensity as I climbed Chestnut Knob. By the time I reached the top, visibility was down to a few yards in the fog and rain. Fortunately the fenix's altimeter kept my clued in as to how far I had to go.
I took shelter with several hikers in the Chestnut Knob Shelter, dried off and had some lunch. Then it was time to brave the elements again. But the worst was past and finally the sun returned as I finished the day. With everything mostly dry, I set up my tent at Jenkins Shelter. It was busy, with at least a dozen other hikers here.
5/21/13 Day 8
Location: N 37 14.9657 W 081 08.448
Distance: 23.8 miles
Travel Time: 11 hours
Avg. Speed: 2.16 mph
Ascent 4230 ft.
Today was a tough one — I had to put in some big miles if I was going to stay on schedule. Fortunately the trail was well graded, didn't have too many big ascents or descents, and the weather was favorable. I finally rolled into the Jenny Knob Shelter around dinner time. Thunderstorms threatened throughout the night, but it stayed dry. Quite a relief, since packing up a wet tent adds to the load you've got to carry throughout the day.
5/22/13 Day 9
Location: N 37 15.182 W 080 50.842
Distance: 21.4 miles
Travel Time: 10:15 hours
Avg. Speed: 2.1 mph
Ascent: 4367 ft.
Today's hike crossed a few small ridges then climbed gently along a stream in the Jefferson National Forest for many miles. A long climb and a ridge walk awaited me at the end as a thunderstorm rolled in. I missed the worst of it, though, and the wind and light rain I did encounter kept me cool. I'm staying tonight at a hiker hostel located at a small organic farm about a half mile off the trail. A very relaxing change of pace.
5/23/13 Day 10
Distance: 11.4 miles
Travel Time: 5:20 hours
Avg. Speed: 2.14 mph
Ascent: 1754 ft.
I charged up the fenix watch and the Garmin GTU 10 for the last time with the mophie juice pack powerstation and hit the trail to finish my journey. Mist and fog ruined some of the promised views of the New River valley, but I made it down to Pearisburg, VA and my waiting car right around lunch time. After 10 days mostly in the woods the world seemed to be moving pretty fast! Time to go home, clean my gear, and organize all the photos and video I've taken. Thanks for following my journey!
---
Nikon Coolpix outdoor Wi-Fi®-enabled camera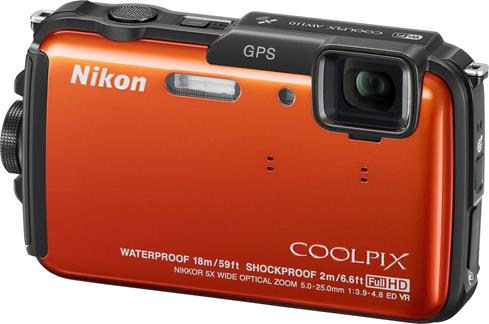 Nikon Coolpix AW110 camera
This tough little point-and-shoot proved its mettle. The Coolpix AW110 was small enough to slip into my pocket, gave me all the photo and video capabilities I was looking for, and had the ability to take a hard knock. Paired with a GorillaPod stand, I had a versatile combination.
The Wi-Fi capabilities of the AW110 were invaluable in letting me share pictures in "real time." It only took a few moments to establish a link between the camera and my smartphone, and picture transfer was quick and easy. I could also operate the camera remotely though its wireless connection to my smartphone.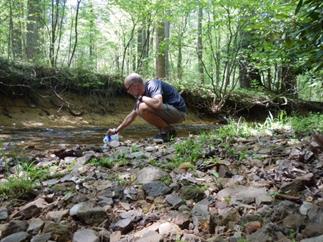 5/22/13 Day 9: Pausing to collect water. I got this shot by setting the camera on a GorillaPod stand and controlling the Nikon AW110 remotely through its smartphone app.
If you're taking the Coolpix for an extended trip into the wild, be sure to pack extra batteries. The AW110 won't allow Wi-Fi operation when the battery goes below about 50% of capacity, so you'll want to have a backup. And I wish Nikon supplied a smaller AC battery charger as part of the camera's standard equipment. The supplied charger came with a long AC cord and was quite heavy, though it is possible to purchase smaller chargers that plug directly into the wall. I had to carry the charger to top off my batteries halfway through the hike, and it was weight I wished I didn't have to haul around the entire time.
---
Shop our selection of waterproof outdoor cameras.
You can see more pictures I took with Coolpix AW110 on Crutchfield's Pinterest Board, Staying Connected on the Appalachian Trail.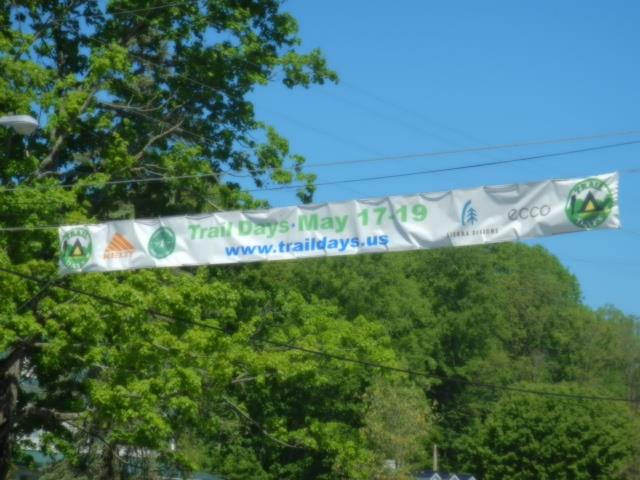 5/14/13 Day 1: Arrived in Damascus, VA in time for lunch. Their Trail Days hiker festival was coming up that weekend.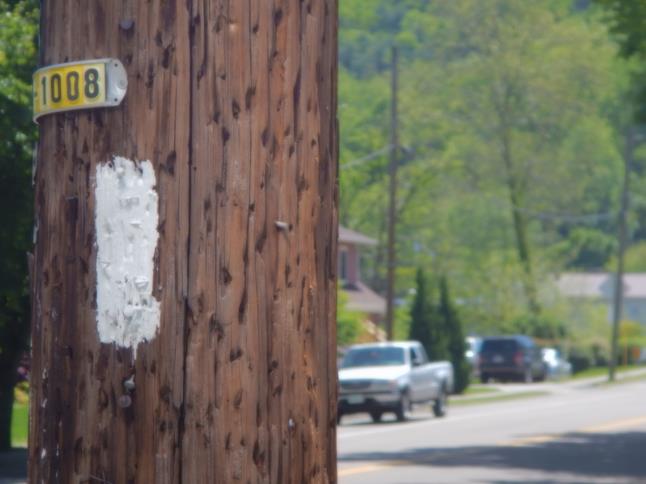 5/14/13 Day 1: The Trail runs right through the center of Damascus.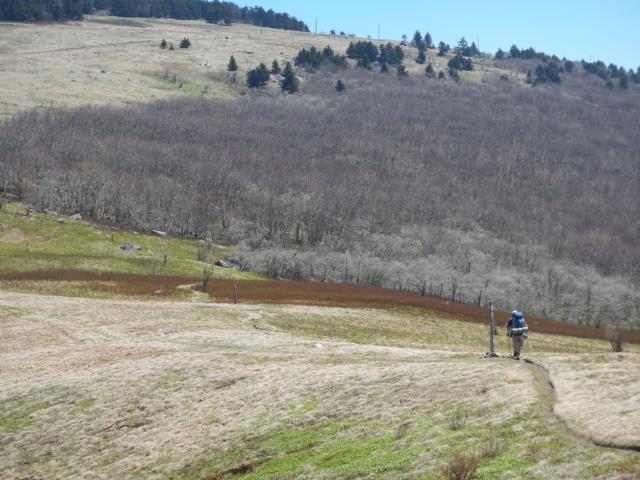 5/15/13 Day 2: A hiker sets out across the highlands north of Damascus.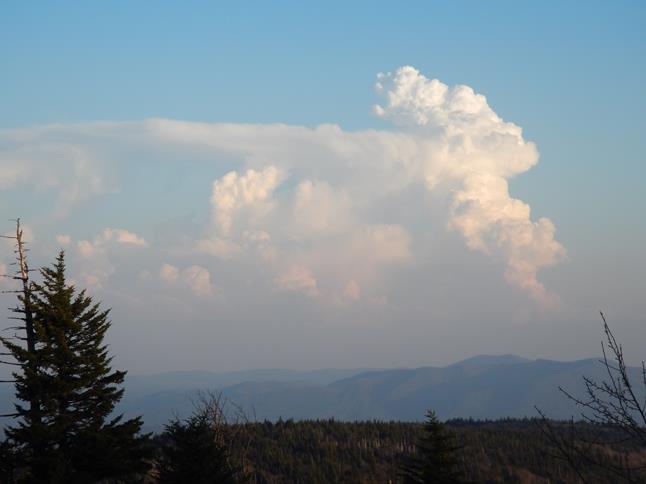 5/15/13 Day 2: Storm clouds build over the mountains to the east in this shot taken at dusk from near Mt. Rogers.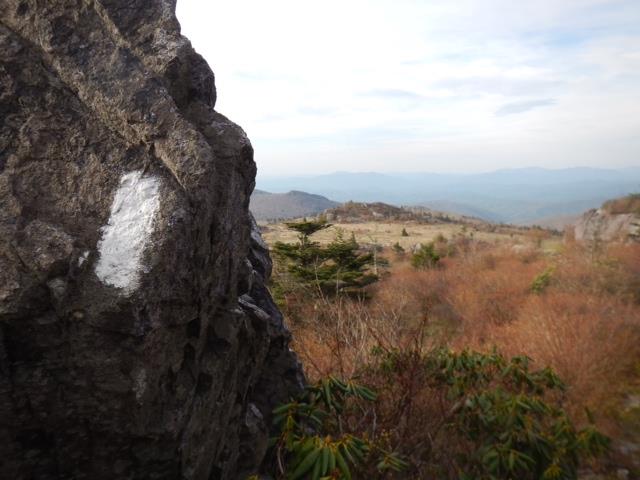 5/16/13 Day 3: Crossing the open highlands near Grayson Highlands State Park.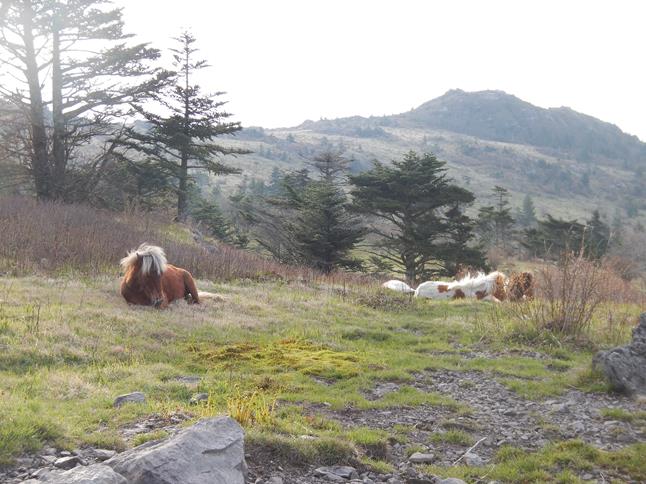 5/16/13 Day 3: One of the herds of wild ponies in the Grayson Highlands area.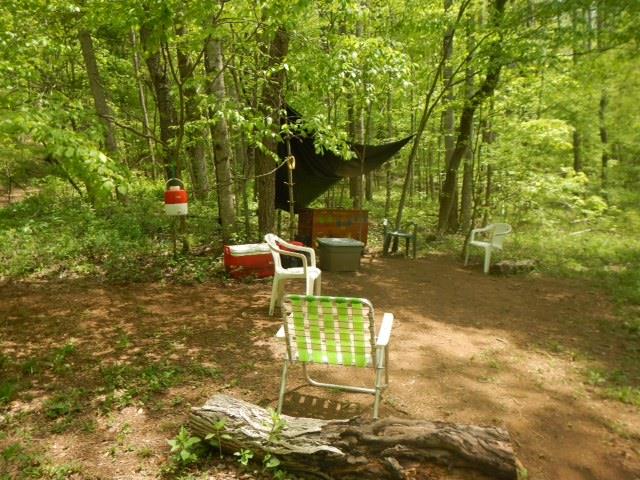 5/17/13 Day 4: Trail Magic (free food and snacks) provided for hikers by a local church group.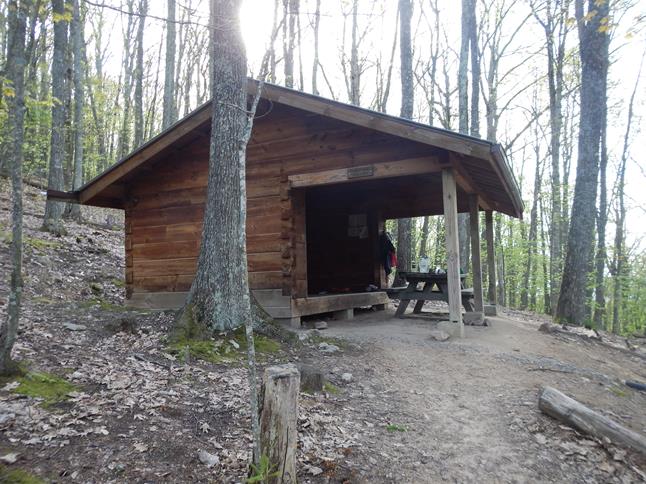 5/17/13 Day 4: I ended the day at Hurricane Mountain Shelter. Many hikers were back in Damascus for Trail Days, so I had it to myself.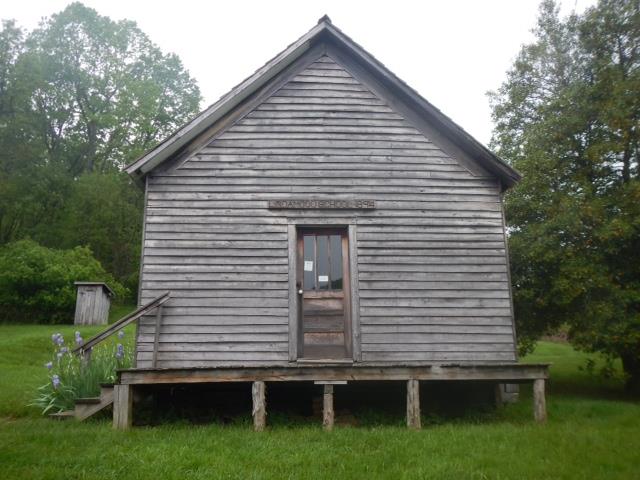 5/18/13 Day 5: A preserved one-room schoolhouse on the Appalachian Trail in Virginia.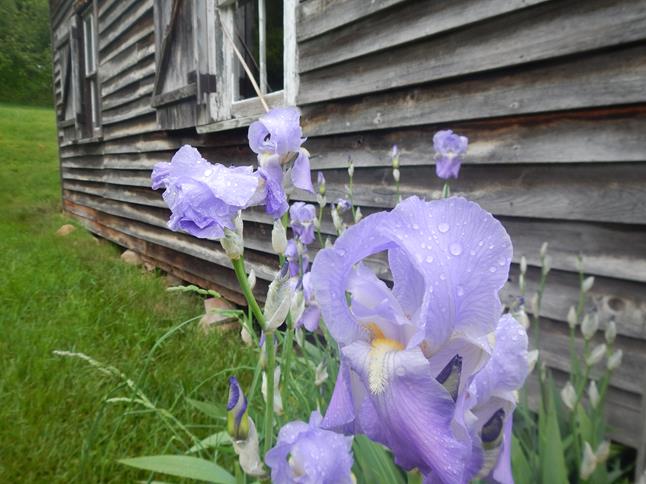 5/18/13 Day 5: Irises bloom outside the schoolhouse.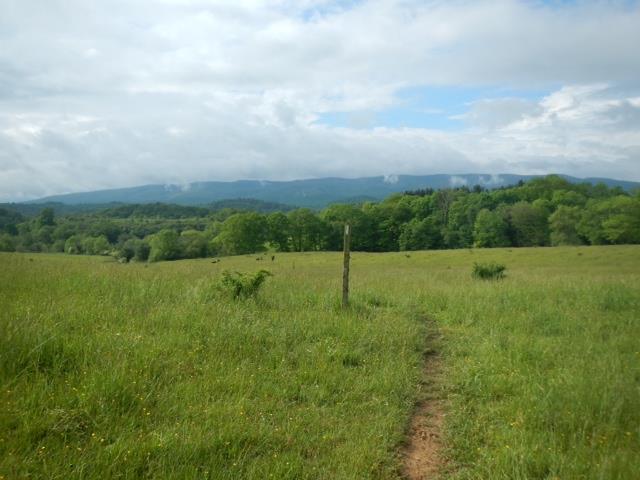 5/19/13 Day 6: Looking south from north of Atkins, VA. The trail crosses pastureland as it goes through the Valley of Virginia. I crossed the mountains in the background the day before.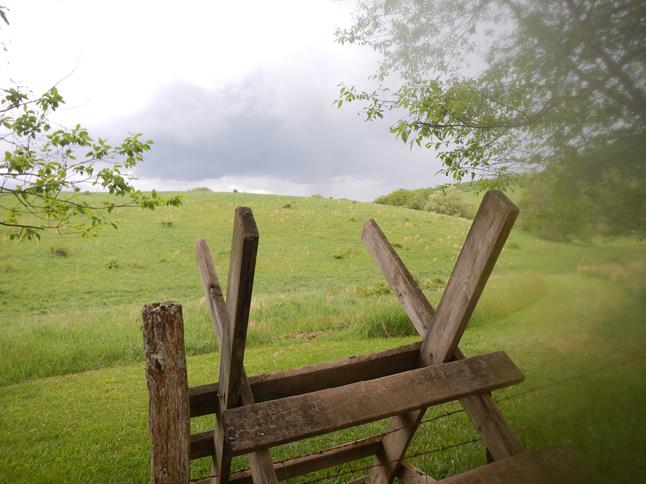 5/19/13 Day 6: Fence stiles let you cross property-line fences without needing a gate. Threatening weather is on the horizon, and it soon started raining.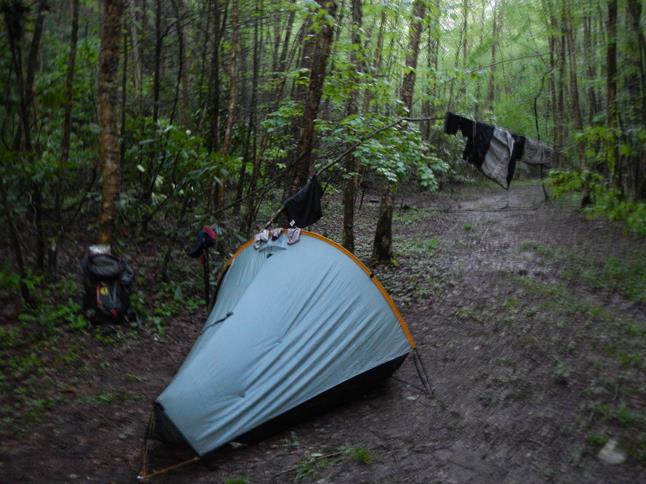 5/20/13 Day 7: I woke to a very wet campsite on Day 7 of my hike.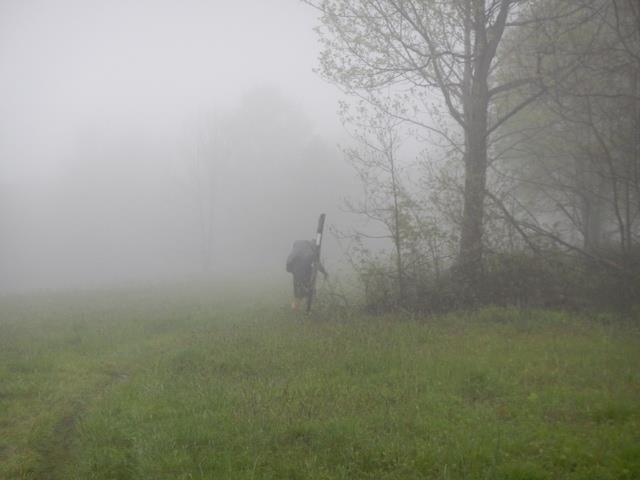 5/20/13 Day 7: A hiker travels through rain and fog on Chestnut Knob.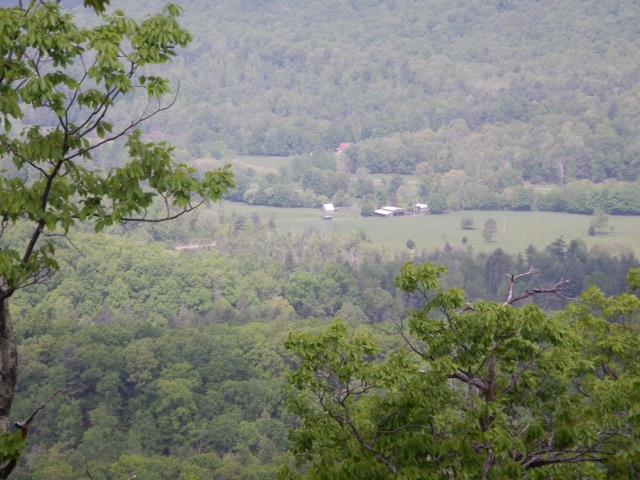 5/21/13 Day 8: South of Bland, VA the trail follows a gentle ridge, with occasional views of farms below.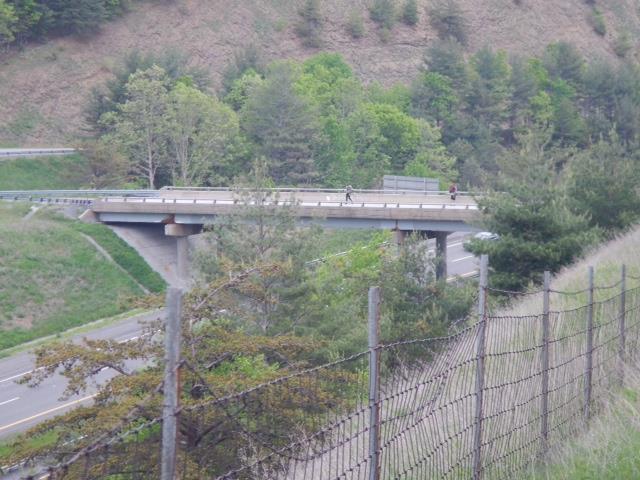 5/21/13 Day 8: Two hikers cross a bridge over I-77 near Bland, VA.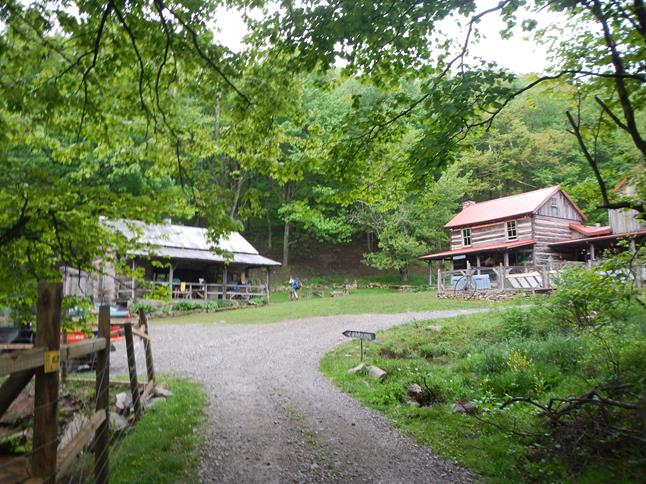 5/22/13 Day 9: I spent my last night of the hike at this small woodland farm that operates a hiker hostel.
5/23/13 Day 10: The New River, and the end of my trip, is in sight.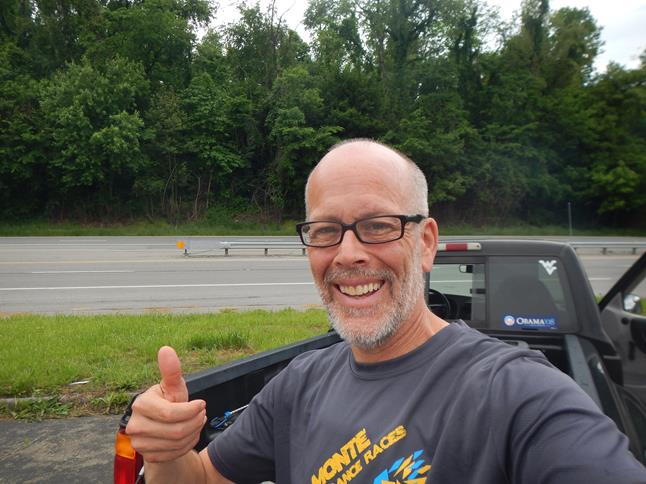 5/23/13 Day 10: Ten days on the trail done! A great trip with lots of photos and memories.
---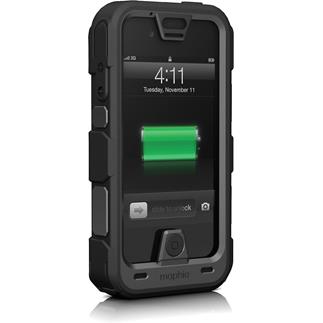 mophie juice pack PRO
mophie backup battery packs
I've mentioned the mophie juice pack powerstation® several times already. If you need recharging capabilities in the back country, this little device is worth its weight in gold. I quickly established a routine of plugging in and recharging devices like the fenix and the GTU-10 when I set up camp each night. And the powerstation always had plenty of power to spare. I recharged it once during the trip, but I could have made it the entire way without having to top it off.
The mophie juice pack PRO® iPhone® charging case worked as advertised, providing rugged, water-resistant protection for my iPhone 4®. It proved its worth on several wet days. The PRO gave me an invaluable battery reserve, especially after I accidentally left my phone on one day and drained much of the its battery. No problem – with a flick of a switch I recharged the phone from the PRO's built-in battery and rested easy.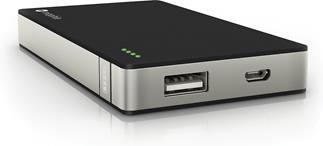 mophie juice pack powerstation
Shop our selection of smartphone power packs.
The right gear for you?
The gear you take on your adventures is a very personal decision. You may not want the same degree of connectivity I enjoyed, or you may want to expand upon the possibilities I've discussed. Check out these categories for gear that might fit your needs when you take off on your own outdoor adventure.