Two essential Wi-Fi network tips for smart homes
Learn the keys to getting robust Wi-Fi in every corner of your home
Heads up!
Welcome to this article from the Crutchfield archives. Have fun reading it, but be aware that the information may be outdated and links may be broken.
Our homes are filled with a range of smart devices. Voice-controlled speakers, TVs, smart lighting, gaming systems, thermostats — each thirsty for fast, reliable Wi-Fi®. Not to mention the slew of smartphones, tablets, and computers that are all competing for a slice of your Wi-Fi signal.
Sound familiar?
A robust home network is crucial to properly supporting all of your smart devices. It relies on two key parts:
High-speed internet service
Fast Wi-Fi that covers your entire house
Are you currently experiencing lagging, delays, or dropped connections? If so, your network is probably due for an update.
The good news is that upgrading your networking gear doesn't have to be a pain. In fact, newer Wi-Fi systems feature browser-based set up that make it pretty easy.
1. Broadband internet is the foundation of a strong network
To get fast Wi-Fi, you first need a strong, reliable internet connection. We recommend cable internet or fiber optic service for the best performance. Shop your local service providers to see what packages and deals are available.
Already have high-speed internet?
If you already have high-speed service, make sure you're getting the download speed you're paying for.
Connect your computer to your modem via an Ethernet cable, and run a speed test to measure performance. If you're getting the speed your plan is supposed to provide, the next step is to test your Wi-Fi.
Use Ookla's Speedtest app to measure Wi-Fi download speeds around the house. Compare the results to what you measured through your hard-wired computer. If your download speeds slow down, or if you're getting spotty connections in some areas, your Wi-Fi router is the culprit. We'll dive into that next.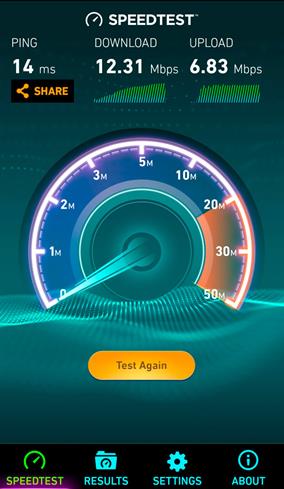 Ookla's Speedtest app measures download and upload speeds on your mobile device. It's a handy way to test your wireless router's performance around the house.
2. Get a strong Wi-Fi signal throughout your home
Your Wi-Fi network should supply enough bandwidth to support wireless music, online gaming, and 4K streaming — especially when they're all happening at the same time. Getting smooth, uninterrupted performance in every room hinges on the strength of your wireless signal.
If you have a one-story home or a small apartment, a single wireless router does a great job. Our wireless router buying guide has tips on choosing the best one for you.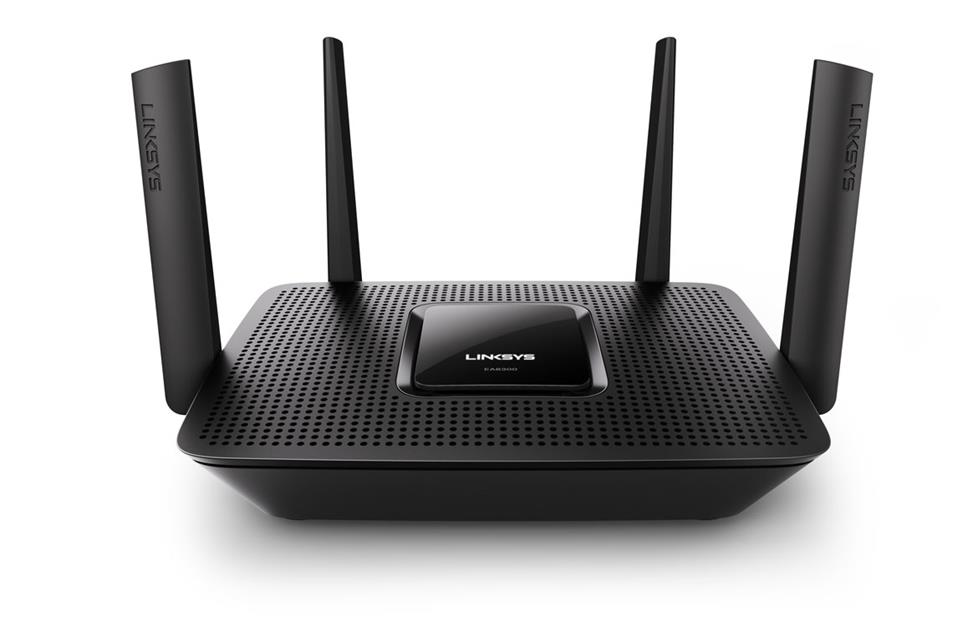 A high-powered wireless router is ideal for single-story homes and small apartments. The Linksys EA8300 features four powerful external antennas for maximum coverage from a single location.
Mesh networks cover every inch of your home with strong Wi-Fi
If you have a large home, a "mesh" network is much more effective than a single router. These systems use multiple broadcast points that blanket your smart home with lightning-fast Wi-Fi, indoors and out.
Each satellite point, or "node", in these systems use the same network name (SSID). This lets your devices stay connected to strong Wi-Fi as you walk around your house. These systems are much more robust than traditional wireless repeaters or signal boosters.
NETGEAR's Orbi and Linksys' Velop are two of our customers' favorites. Check out this video to see how Orbi works:
A hard-wired connection between your router and TV is still the fastest, most reliable way to stream 4K video or game online. If you can't run an Ethernet cable to your TV or game console, consider using an Ethernet-over-powerline kit. It uses the copper in your existing AC power lines to extend high-speed network access from one room to another. This is an excellent option if you don't have a mesh network in your home.
We can help you choose
Have questions about choosing the right router? Contact us today. Free lifetime tech support is included with your Crutchfield purchase.