Two ways to add SiriusXM satellite radio to your car
The tuners you need to get the music you want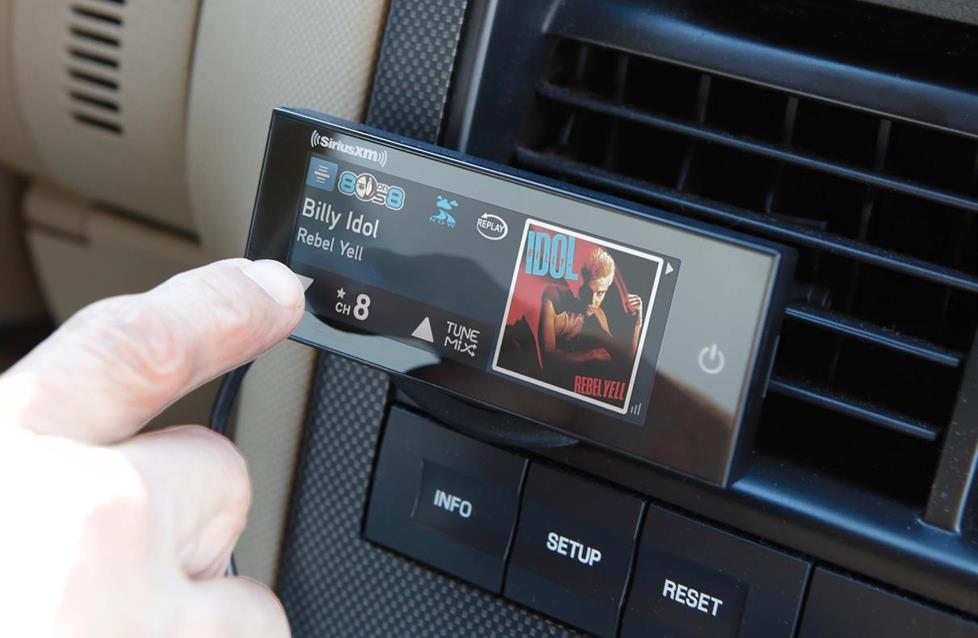 In a Nutshell
Thinking about adding SiriusXM Satellite Radio to your car or truck? In this article, we'll take a look at two of SiriusXM's latest and greatest tuners, the SiriusXM SXV300V1 and the SiriusXM Commander Touch.
Maximum entertainment
More and more cars are rolling out of the factory with satellite radio built-in, but if yours doesn't have it and you want it, SiriusXM has a tuner that's right for you and your car. If you're still in the "Gee, Idunno?" stage of the decision-making process, here's just a few of the reasons you really do want to add SiriusXM satellite radio to your car:
An unparalleled variety of music choices: You'll get multiple music channels, including rock, pop, country, hip-hop, R&B, electronic, jazz, classical, Latin, world, and Christian channels.
An amazing array of news and talk: If it's worth talking about, someone's talking about it on SiriusXM's wide variety of national news, sports, talk, and entertainment channels.
Up-to-the-minute traffic and weather: In select metropolitan markets, you can find out what the conditions are and plan your route accordingly.
Sports: If you're a sports fanatic, you really need SiriusXM. Whether you're into baseball, basketball, football, hockey, racing, and/or soccer, you'll never miss a big event.
No annoying ads: Most music channels on SiriusXM are commercial-free.
Crystal-clear signals: SiriusXM's digital signal means no static or interference and the ability to transmit text information like stock quotes and sports scores alongside musical signals.
Coast-to-coast coverage: satellite radio is available across the continental 48 states, plus parts of Alaska and Puerto Rico. You can even get a signal up to 200 miles offshore, so if you're a boat owner, there's another reason to get into SiriusXM.

What kind of tuner is right for your car?
If you already have a compatible aftermarket stereo or you're planning to install one, the SiriusXM SXV300V1 tuner is the one to choose. But if you can't (or just don't want to) replace the stock radio, you'll want the SiriusXM Commander Touch. We'll take a closer look at each one below.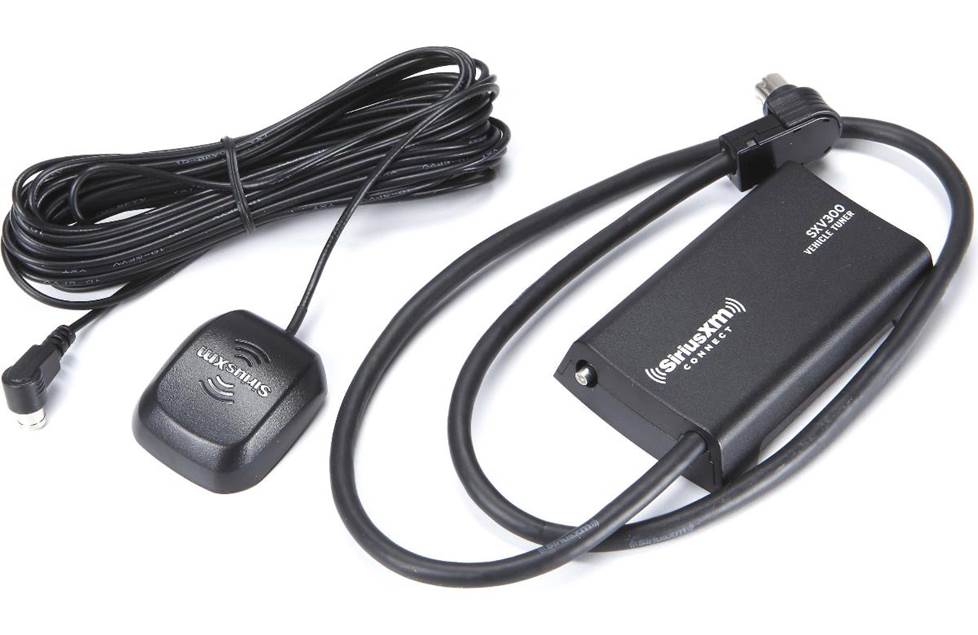 The SiriusXM SXV300V1 fits behind your vehicle's dash, so you'll get great programming and a clean look.
SiriusXM SXV300V1
When you connect a SiriusXM SXV300V1 to any of the many SiriusXM-Ready™ aftermarket car stereos currently available, all that awesome entertainment will sound better than ever in your car or truck.
This compact tuner fits behind your car's dash and plugs into your SiriusXM-Ready™ car stereo without the need for additional cables or interfaces. It comes in a complete package that contains the hideaway tuner, an exterior antenna (with a magnetic base for easy mounting), and an installation guide.
With select car stereos (see note below), you can access some great new SiriusXM features, like Traffic & Weather Now, SportsFlash™, and TuneMix™ which plays a unique blend of songs chosen from channels you've stored as presets. The best part is that if you don't want to hear a particular song right now, you can skip over it.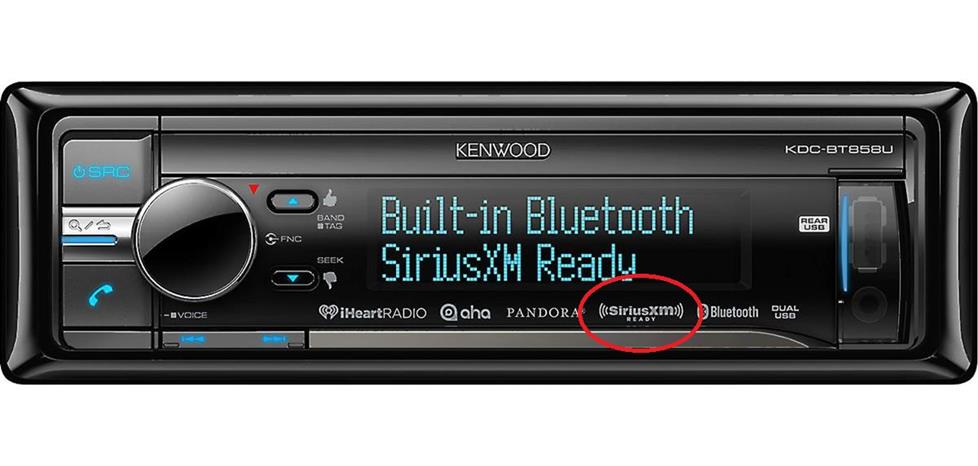 Look for the "SiriusXM-Ready" logo on receivers like this Kenwood
If you have an older receiver that's SiriusXM-compatible, you won't get those newer features, but you'll still get all the SiriusXM music, entertainment, news, and sports programming you love, plus cool features like Replay and iTunes® song tagging. And you'll be able to enjoy the new features whenever you upgrade your receiver.
Depending on your subscription package, you'll get SiriusXM's Xtra Channels with the SXV300V1. That's over 20 additional music, sports, entertainment, plus SiriusXM Latino, a collection of dedicated Spanish-language channels. Ask your Crutchfield advisor for more details.
Factory Radios and Other Notes: The SXV300V1 connects directly with aftermarket in-dash receivers that have a "SiriusXM-Ready™" logo.
With the help of a Vais Technology adapter, you can add SiriusXM satellite radio to a wide variety of vehicles while retaining the factory radio. Enter your vehicle info or talk to a Crutchfield Advisor to see if there's one available for your car or truck.
You'll also need to purchase a subscription from SiriusXM. Satellite radio service is available only within the lower 48 states — not available in Hawaii or U.S. territories. Limited service is available in Alaska.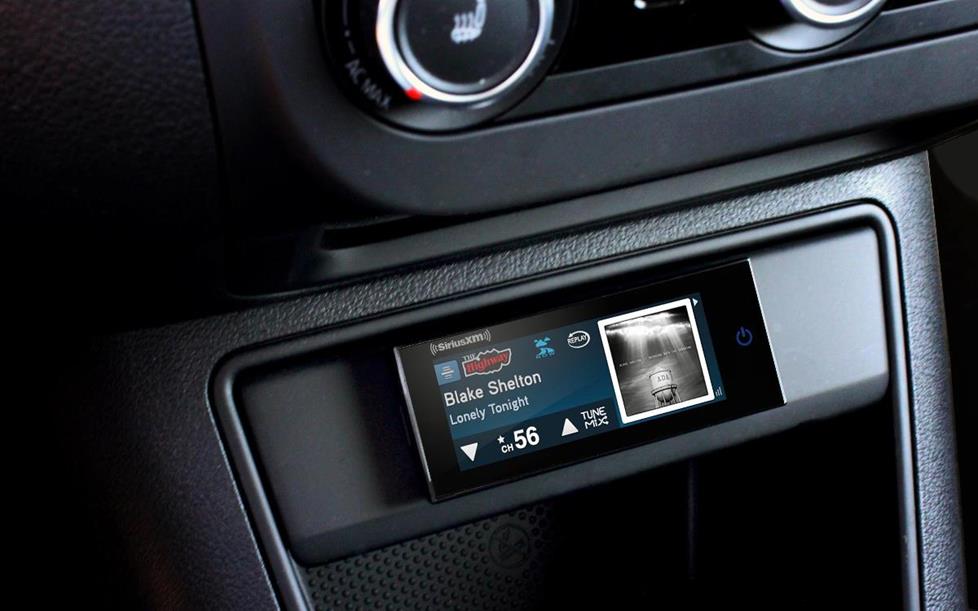 With a little extra work, you can make the SiriusXM Commander Touch look like it truly belongs in your car
SiriusXM Commander Touch
If you have an older car, a leased car, a car with a seriously integrated dash, or you simply don't want to replace the stock receiver, you don't have to settle for second-rate entertainment. The SiriusXM Commander Touch lets you add SiriusXM when you thought you were stuck with AM and FM.
The hideaway tuner connects to any receiver with an AUX input or an FM antenna connection, and the touchscreen controller mounts just about anywhere you want it. You can attach it to the dash or a vent clip using double-sided tape or an aftermarket mount (sold separately).
If you want a more permanent "built-in" look, use the included flush mount for a smooth, custom look. You'll probably want to have a professional installer handle that work, but if style matters as much as sound, it'll be worth it.
Wherever you mount the Commander Touch, you'll have more fun than ever with your SiriusXM subscription. The full-color display lets you see album art, artist name, song title, channel logos and program information, and you can use the touchscreen to choose from the vast array of music, news, entertainment, and sports available on SiriusXM.
You'll enjoy some of SiriusXM's coolest features, too. You can pause, rewind and replay live programming from the screen, so you'll never miss a thing. Start songs from the beginning with TuneStart™, or use TuneMix™ to hear custom mix from your favorite channels. And every driver will appreciate Traffic & Weather Now™ updates. Depending on your subscription package, you can also access SiriusXM Xtra Channels from this tuner, too.
Installation Note: Please identify your vehicle if you plan on using the included FM modulator to connect the Commander Touch to your car's radio.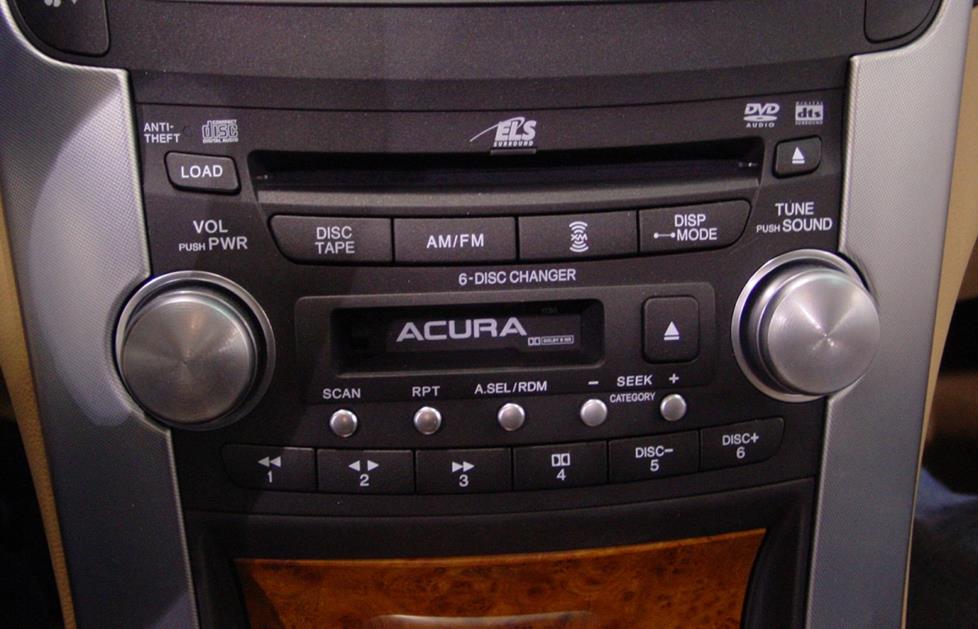 When the factory radio is almost impossible to replace (like this one from an Acura TL), a Commander Touch is a great solution. (Crutchfield Research Photo)
Want to learn more?
Not sure which one of these tuners is right for you? We think the Commander Touch is the cream of the crop, but be sure to check out our full selection of dock-and-play satellite radios. Like the Commander Touch, they let you add SiriusXM to any car stereo. To learn more about SiriusXM satellite radio, check out our other satellite radio articles and videos.
If you have any questions, give us a call or chat. Our advisors are always happy to talk about satellite radio!