Video: Demo of the Clarion NZ503 navigation receiver
false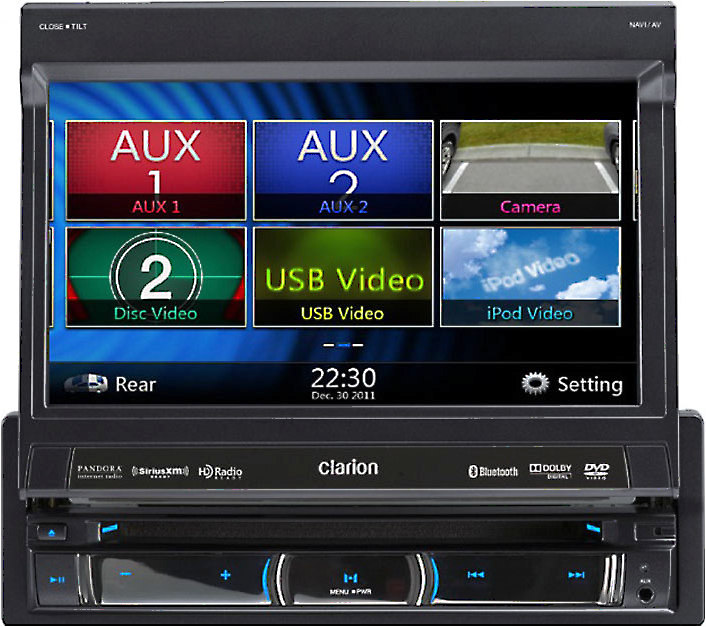 $379.99
$20.00 Outlet savings
$399.99
Your single-DIN (2" tall) dash opening shouldn't stop you from taking advantage of in-dash navigation and DVD compatibility. Clarion's
NZ503
navigation receiver sports a retractable 7" color touchscreen display that gives you access to detailed maps and a whole lot more. You control the action just by flicking your finger across the screen, like you'd do with your smartphone. You'll also have Bluetooth® capability for hands-free calling and audio streaming. Check out the NZ503 in this demo video.
Learn more about the NZ503.
See all of our in-dash GPS navigation receivers.
See all of our in-dash car stereo receivers.